Made up of the larger Caicos Islands and smaller Turks Islands archipelagos, the Turks and Caicos is a tropical island nation in the northern West Indies. It's one of the greatest beach vacation destinations on the planet, frequented by some of the world's best and most luxurious cruise lines.
If you're going on a cruise to Turks and Caicos, which is most likely part of an extended Caribbean cruise, you might wonder what to do there. You'll find a bunch of great activities in the Turks and Caicos in this article, as well as some information about Grand Turk, the capital and only Turks and Caicos cruise port.
Cruise Lines That Cruise to Turks and Caicos
Unlike many other cruise destinations in the Caribbean, a cruise to Turks and Caicos is a relatively "exclusive" affair.
Because it was Carnival who opened the Grand Turk Cruise Center, it's mainly them and their affiliated cruise lines—Princess and Holland America—that offer Turks and Caicos cruises. The other large cruise lines remain virtually absent from this tropical archipelago (for now).
Grand Turk Cruise Center
Cruises to Turks and Caicos are so popular that Grand Turk has its very own designated cruise center. This Grand Turk Cruise Center, as it's appropriately named, is a marvelous beachfront facility that covers almost 18 acres. It was opened by Carnival Cruise Line in 2006, effectively putting Turks and Caicos on the map as a cruise destination.
Situated on the south coast of Grand Turk, the center offers huge cruise ships a safe approach and year-round docking possibilities. Here, the ships basically dock at the beach—it's less than 400 feet from the ships to the cruise center.
At the Grand Turk Cruise Center, visitors can enjoy all kinds of modern facilities and services, from one of the Caribbean's largest swimming pools and beach access to snorkeling equipment rentals, a huge shopping center, and the unique Grand Turk FlowRider surfing attraction. There are also various restaurants and (cocktail) bars, including the largest Margaritaville in the Caribbean.
This is where you'll most likely arrive at the Turks and Caicos and spend a day. The Grand Turk Cruise Center has everything and then some to keep you occupied and entertained all day long.
If you'd like to venture a bit further into the island, however, there are several other specific things to see and do in Grand Turk on a cruise to Turks and Caicos.
Turks and Caicos Cruise: 5 Amazing Things to Do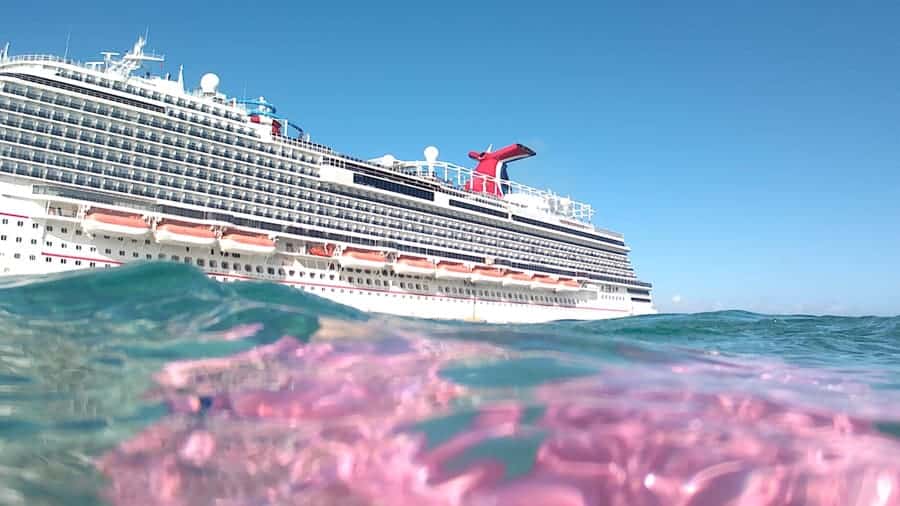 1. Explore Historic Cockburn Town
Cockburn Town, located about halfway up the west coast of Grand Turk, is the administrative center of Turks and Caicos. This historic town is home to beautiful Bermudian buildings dating from the 18th and 19th centuries. The best places to see them are Duke Street and Front Street.
There are a few exceptional highlights in Cockburn Town, which you should really consider visiting on your cruise to Turks and Caicos. Noteworthy attractions are Her Majesty's Prison and the National Museum—see below.
2. Visit the Turks & Caicos National Museum
Grand Turk's only museum, the Turks and Caicos National Museum is housed in the Guinep House in Cockburn Town, one of the oldest stone buildings on the island. The museum chronicles the history of Grand Turk Island from about 700 AD through modern times.
Its exhibits include the prehistoric Lucayan culture, the Turks and Caicos' colonial era and the slave trade. Arguably its main treasure, however, is the Molasses Reef Wreck, a Spanish ship dating from 1505 and considered the oldest shipwreck in the Americas. Excavated artifacts from the wreck on display range from crossbows and cannons to personal belongings of the crew, and the rigging and hull.
3. Enjoy a Variety of Water Sports
A tropical island surrounded by glorious blue waters, Grand Turk is prime location for various water sports. Scuba diving and snorkeling are extremely popular things to do here, particularly in Columbus Landfall National Park—Columbus is thought to have landed here on his first voyage to the New World 1492.
Other water sports you can enjoy around Grand Turk include stand-up paddle boarding, kayaking (with a clear-bottom kayak!), boating and fishing.
Additionally, if your cruise to Turks and Caicos happens to be between January and April, you can also go on humpback whale watching excursions.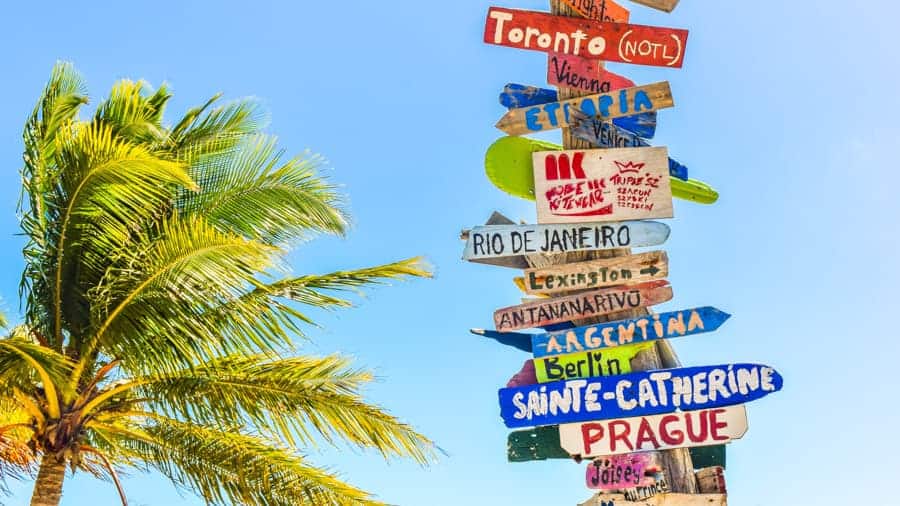 4. Have an Inland Adventure
Besides all that water fun, there are also several amazing activities to do on land. Perhaps an obvious one is sunbathing on one of Grand Turk's epic tropical beaches.
If you don't feel like going on an excursion, you can soak up some rays at at least eight phenomenal beaches. The beach at the Grand Turk Cruise Center is the most accessible one, but more private beaches like Pillory Beach and Governor's Beach, often regarded as the island's most beautiful beach, are a fantastic alternative.
Other land-based activities at Grand Turk you can do on a Turks and Caicos cruise range from horseback riding to biking and ATV off-road tours.
5. Meet Stingrays at Gibb's Cay
Quite possibly the most popular destination on Grand Turk among people on a cruise to Turks and Caicos, Gibb's Cay is a small uninhabited island off the west coast of Grand Turk. It boasts beautiful sand beaches and shallow waters that are home to friendly stingrays. It's a super-popular place for snorkeling.