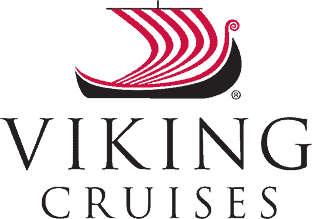 Viking Expeditions – Save Now!
You've come to the right place! Since 1992 Cruise Travel Outlet has helped countless travelers save millions of dollars on cruises worldwide.
Discover the "Last Continent"
This ultimate adventure takes you to the Antarctic peninsula, where you will witness towering glaciers, snow-covered landscapes, immense icebergs and once-in-a-lifetime wildlife viewing. In the footsteps of explorers such as Amundsen, Shackleton and Scott, you will be one of the few to discover the world's last truly wild frontier. Each day brings new surprises and the opportunity to change plans to maximize wildlife sightings and adapt to ever-changing weather.
Antarctica
It is a profound experience to set eyes upon Antarctica for the first time. Breathtaking vistas, otherworldly wildlife and the journey itself leave an indelible mark on visitors. Here is a land of paradoxes: the world's biggest desert that is also the world's largest ice sheet, nearly two miles thick. Virtually unexplored just 150 years ago, this continent belongs to no nation, and is protected by an international treaty for peaceful scientific pursuit.
Antarctic Explorer:  Buenos Aires to Ushuaia
13 Days – 2 Countries – From $14,995pp
Antarctic Adventure:  Buenos Aires to Ushuaia
15 Days – 2 Countries – From $17,395pp
Antarctic & South America Discovery:  Buenos Aires to Rio de Janeiro
19 Days – 2 Countries – From $19,995pp
South America & Antarctic:  Rio de Janeiro to Ushuaia
18 Days – 3 Countries – From $18,995pp
From the Arctic to Antarctica:  Tromso to Ushuaia
44 Days – 9 Countries – From $33,995pp
Grand Journeys
From the Caribbean and Brazilian coast to Northern Europe and across the Atlantic Ocean, our new, purpose-built expedition ships provide the means to discover these destinations as never before. Our experienced Expedition Team and Viking Resident Scientists provide enrichment, and guests can participate in a range of included excursions from kayaking and RIB cruising to submarine dives and nature hikes. Onboard enrichment lectures, Laboratory and citizen science programs further enable discovery and immersion.
The Arctic
Explore the top of the world and experience the stark beauty of the Arctic, where polar bears reign and blue ice floats serenely on the horizon. Here it is silent and still one moment, a cacophony of migrating birds, barking seals and crackling icebergs the next. From the seas surrounding Svalbard—a far northern Norwegian archipelago of frozen tundra, dramatic fjords and remote human settlements—witness this world awakening from winter slumber to the midnight sun.
Arctic Adventure:  Tromso to Tromso
13 Days – 1 Country – From $13,395pp
Great Lakes & Canada
Discover natural wonders: from outstanding beauty to historic cities and a deep connection to nature, the Great Lakes are an undiscovered treasure, boasting stunning national parks best explored via tranquil kayaking and hiking. This area is also rich in culture, with world-class museums, vibrant cities and areas steeped in First Nations traditions.
Great Lakes Explorer:  Milwaukee to Thunder Bay
8 Days – 2 Countries – From $6495pp
Undiscovered Great Lakes:  Thunder Bay to Milwaukee
8 Days – 2 Countries – From $6695pp
Niagara & Great Lakes:  Toronto to Milwaukee
8 Days – 2 Countries – From $5995pp
Canadian Discovery:  New York City to Toronto
13 Days – 2 Countries – From $8995pp
Best Price Guarantee
We have been around longer than most of the internet giants and have no problem beating their deals. But, we contribute our success to our unparalleled service. We take great pride in exceeding every clients expectations.wRequest a Quote
Talk To An Expert
Call us at 1-800-498-7245 or click here to submit a form and we will connect you with one of our travel experts that specializes in the type of travel you are interested in.
Why Choose Cruise Travel Outlet?
Cruise Travel Outlet is celebrating 25 years of making dreams come true. No one can send you on a cruise cheaper than we can.
VIKING RIVER CRUISES
Europe
Russia
Ukraine
Asia
Egypt
VIKING OCEAN CRUISES
Baltic & Northern Europe
Mediterranean & Adriatic
Americas & Caribbean
The Viking Difference
At Viking, they believe travel should be more than just a trip. It should be a doorway to cultural insight and personal enrichment. Viking offers intimate, inclusive cruise itineraries are designed to help you explore nuances of your destination: its food, culture, people and customs. We offer the the best possible price for every Viking Cruise, it's our guarantee. Here's some of what makes the Viking Difference:
REINVENTING OCEAN CRUISING
If you prefer an elegant, serene ship ambiance, more time in each port and an inclusive experience complete with exquisite dining and thoughtfully curated shore excursions, Viking Ocean Cruises were created for you.
DESTINATION-FOCUSED DINING
Viking's highly trained chefs are passionate about food and committed to providing you with an enriching culinary experience, whether you'd like authentic local specialties or American classics.
SAIL WITH THE #1 RIVER CRUISE LINE
Cruise on an intimate scale and discover the most convenient way to see the world.
SMALL SHIP EXPERTS
On a Viking ship, you will sail into the very heart of each destination, letting you adventure and explore up close and in depth.
SERENE SCANDINAVIAN SPACES
Expand your horizons on Viking's elegant, intimate ships, designed by seasoned naval architects and renowned hotel designers to help you connect with your voyage in every way.
THE VIKING WAY
With more itineraries and more destinations around the globe, Viking offers behind-the-scenes insights and opportunities that sets them apart from other cruise lines.
CULTURAL ENRICHMENT
Viking offers Culture Curriculum, an exclusive onboard program that brings local history to life with lectures on history and art, exclusive tasting of fine wines from your destinations, menu selections inspired by local cuisine, and informative port talks.
GENUINE & THOUGHTFUL SERVICE
Viking's Swiss-trained staff is friendly, knowledgeable, and are all devoted to making your on-board stay the best possible.
VIKING INCLUSIVE VALUE
Viking firmly believes that you should not have to open your wallet every time you want a cup of coffee or a shore excursion. Instead, their goal is to provide you with great value, so they've designed their cruises to give you more for your money with a cruise fare that includes everything you need, from meals and beverages to shore excursions and Wi-Fi.
LEAVE THE DRIVING TO US
Ask us about our FREE door to door airport town car service from your home.
QUESTIONS? We're here to help
TALK TO A CRUISE EXPERT
1-800-498-7245