Boston to Bermuda Cruises
We Will Not Be Undersold!
Best Price Guaranteed
Bonus: Ask About Our Free Pier Parking!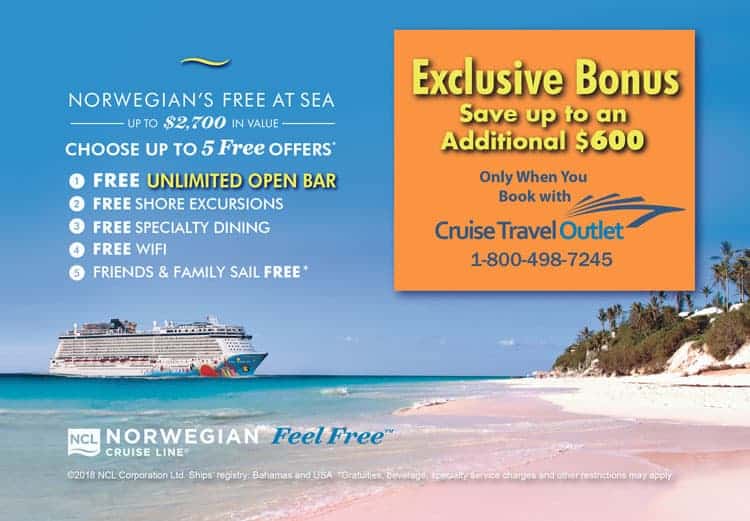 Plan your next 2021 / 2022 Boston to Bermuda cruise
Since 1992 Cruise Travel Outlet has helped countless travelers save millions of dollars on cruises worldwide.
Sail to Bermuda, arguably the greatest cruise destination from Boston. Bermuda is surprisingly nearby, yet features beautiful beaches, different culture and wonderful climate. Bermuda is one of the favorite cruise destinations among New Englanders.
Cruise Travel Outlet offers the the lowest prices on every 2021 & 2022 Boston to Bermuda cruise.
Enjoy ultimate on-board experiences
On your cruise, you'll enjoy mouthwatering food, award-winning entertainment, comfy accommodations, exciting nightlife, relaxation spas, family fun, and much, much more!
Experience your vacation of a lifetime to Bermuda from Boston on Norwegian Cruise Line. Ready to book? Get an unbeatable price on a Boston to Bermuda cruise by using the form below.
Call 1 (866) 781 0735 for exclusive deals we can't advertise online!