See more of the world than most people do in a lifetime on this amazing journey around the world.
136 days, 55 guided tours, 27 countries, and 1 amazing experience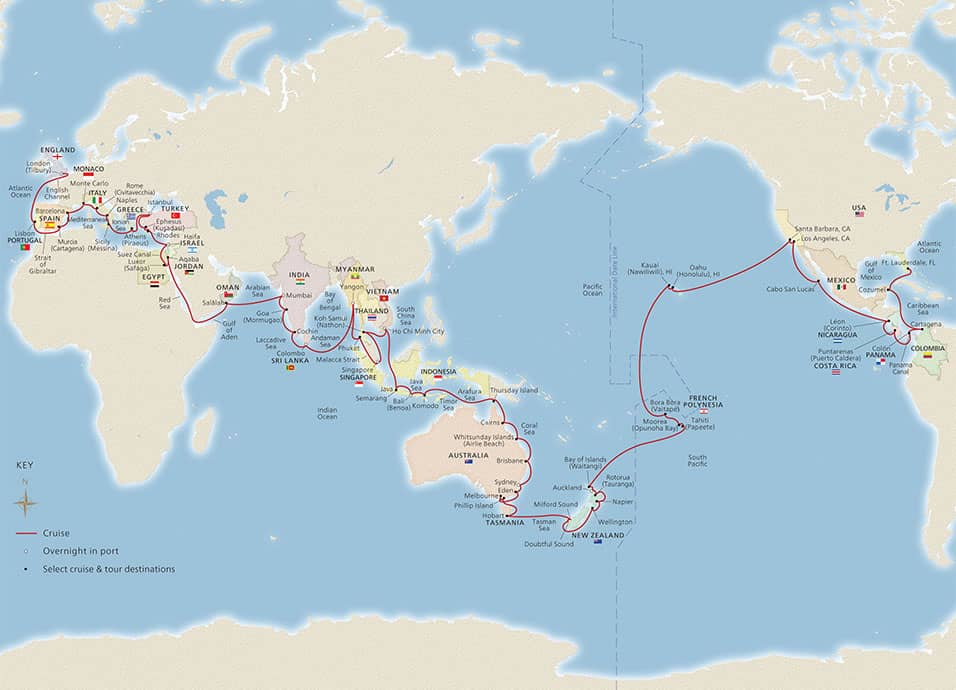 Collect more travel milestones than most people do in a lifetime on this grand voyage of discovery. Explore 27 countries, some of the world's greatest cities, charming smaller ports and idyllic islands. Marvel at the natural grandeur of beautiful coastlines and immerse yourself in new cultures. Sample diverse cuisine and enjoy a range of excursions that provide meaningful encounters with real people, insight into their daily lives, glimpses of the working world, and Privileged Access to once-in-a-lifetime experiences.
Experience the world's most rewarding destinations
Viking's 2021 and 2022 World Cruises visit dozens of celebrated cities, charming ports and idyllic islands in one grand voyage. Guests will immerse themselves in the world's rich cultures during included excursions in each port, while The Viking Way of Exploration offers additional, optional excursions that provide unmatched insight into Local Life, Working World and Privileged Access visits to cultural institutions. Overnight stays allow World Cruise guests to delve deeper into destinations; and Viking's Culture Curriculum® offers additional enrichment on board with regional entertainment and lectures, as well as learning opportunities as part of the new Viking Resident Historian program.
Sail the globe on the Viking Star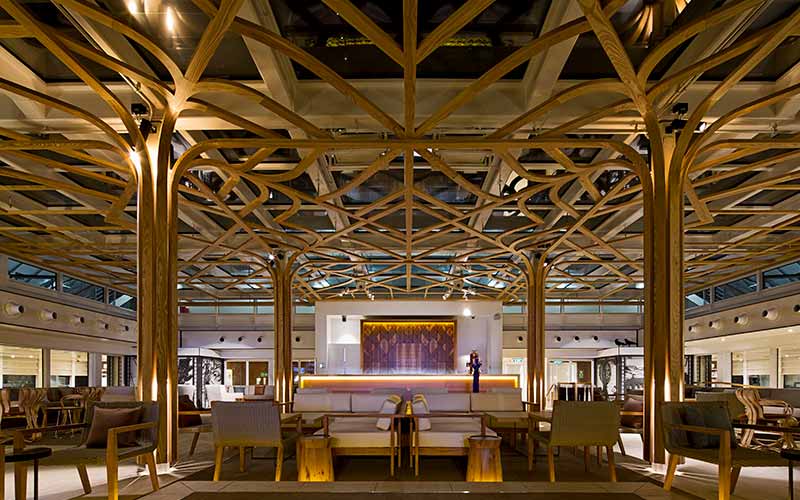 Guests looking for serenity will find it in the Wintergarden. In this elegant space under a canopy of Scandinavian trellised wood, guests can indulge in afternoon tea service.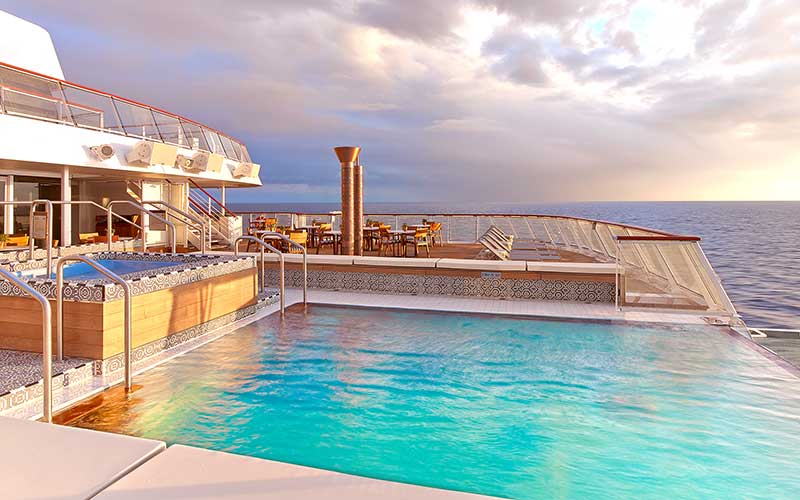 In addition to the Main Pool, the ships feature a first-of-its-kind glass-backed Infinity Pool cantilevered off the stern, allowing guests to swim surrounded by their destination.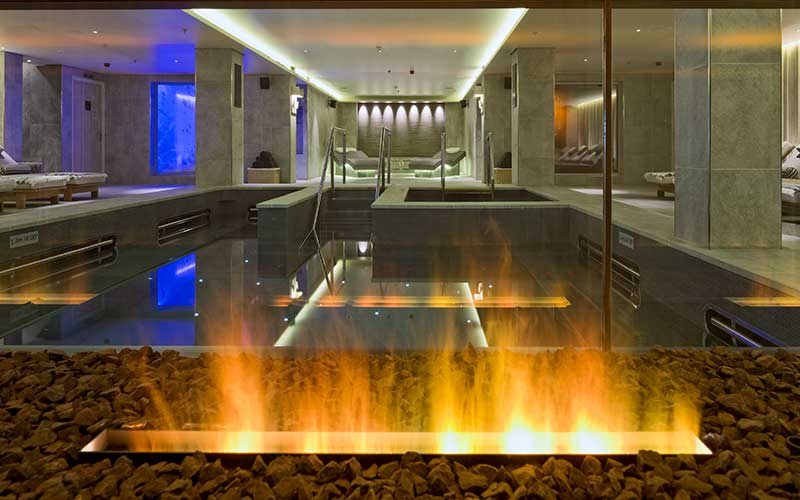 The Spa on board is designed with the holistic wellness philosophy of Scandinavia in mind—from the centuries-old tradition of the sauna to a Snow Grotto where snowflakes gently descend.
2021 and 2022 Viking World Cruises starting at $49,995
Includes everything below
Business Class air (Business Class Air for transatlantic flights; domestic in First Class. From listed gateway cities; call for details)
Ground transfers to and from the ship; private car transfer for Owner's Suite or Explorer's Suite
All onboard gratuities and service fees
Our Silver Spirits beverage package, including virtually all drinks on board
Complimentary visa service (When using Viking recommended visa service)
Free luggage shipping services for embarkation (Restrictions apply)