Speak With One of Our Cruise Experts 1-800-498-7245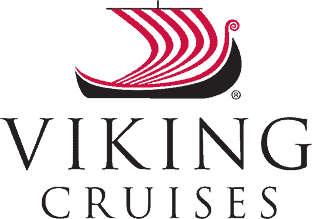 Cruise With Viking River Cruises
Traveling with Viking River Cruises is about more than just a vacation. By aiming to explore, learn, and understand through travel, a cruise with Viking is an opportunity for cultural insight and personal enrichment. With small, intimate ships, inclusive cruise itineraries, and breathtaking destinations, you're free to explore the food, culture, people and customs of many faraway places.
Accomodations
Complimentary wi-fi
All port charges and government taxes are complimentary
Complimentary overnight stays at first-class hotels during cruisetour programs and pre and post cruise extension packages
Onboard concierge with personalized service
Choice of staterooms with verandas, French balconies and two-room suites
Daily laundry service
Hotel-style beds and spacious showers in each stateroom
All ships feature an onboard shop area offering batteries, Viking Cruises logo items, souvenirs and select toiletries
Hair dryers and other amenities included
Health & Fitness
Some ships feature fitness equipment (most do not)
Some ships feature a hair salon or massage services
Ships
Viking Hemming
Viking Torgil
Viking Osfrid
Viking Astrild
Viking Beyla
Viking Fontane
Viking Schumann
Viking Legend
Viking Prestige
Viking Akun
Viking Helgi
Viking Ingvar
Viking Truvor
Viking Emerald
Viking Mandalay
Viking Mekong
MS Mayfair
MS Omar El Khayam
and 40+ Longships
Dining
All onboard meals are complimentary
Complimentary wine, beer and sodas with onboard lunch and dinner service
Restaurant reservations with a choice of multiple dining venues and times (including open seating)
Complimentary specialty coffees and teas available 24/7
Complimentary bottled water replenished daily
Most Al Fresco dining on any river cruise line
Entertainment
One complimentary shore excursion in each port of call, led by a knowledgeable local guide
In-room infotainment system (includes movies on demand, CNBC, CNN, National Geographic and more)
Cultural immersion-related events (including cooking demonstrations, performances, history and enrichment lectures, and more)
Most ships feature a library
Call 1-800-498-7245 for exclusive rates we can't advertise!