6 Best Cruise Lines for World Cruises
Last updated on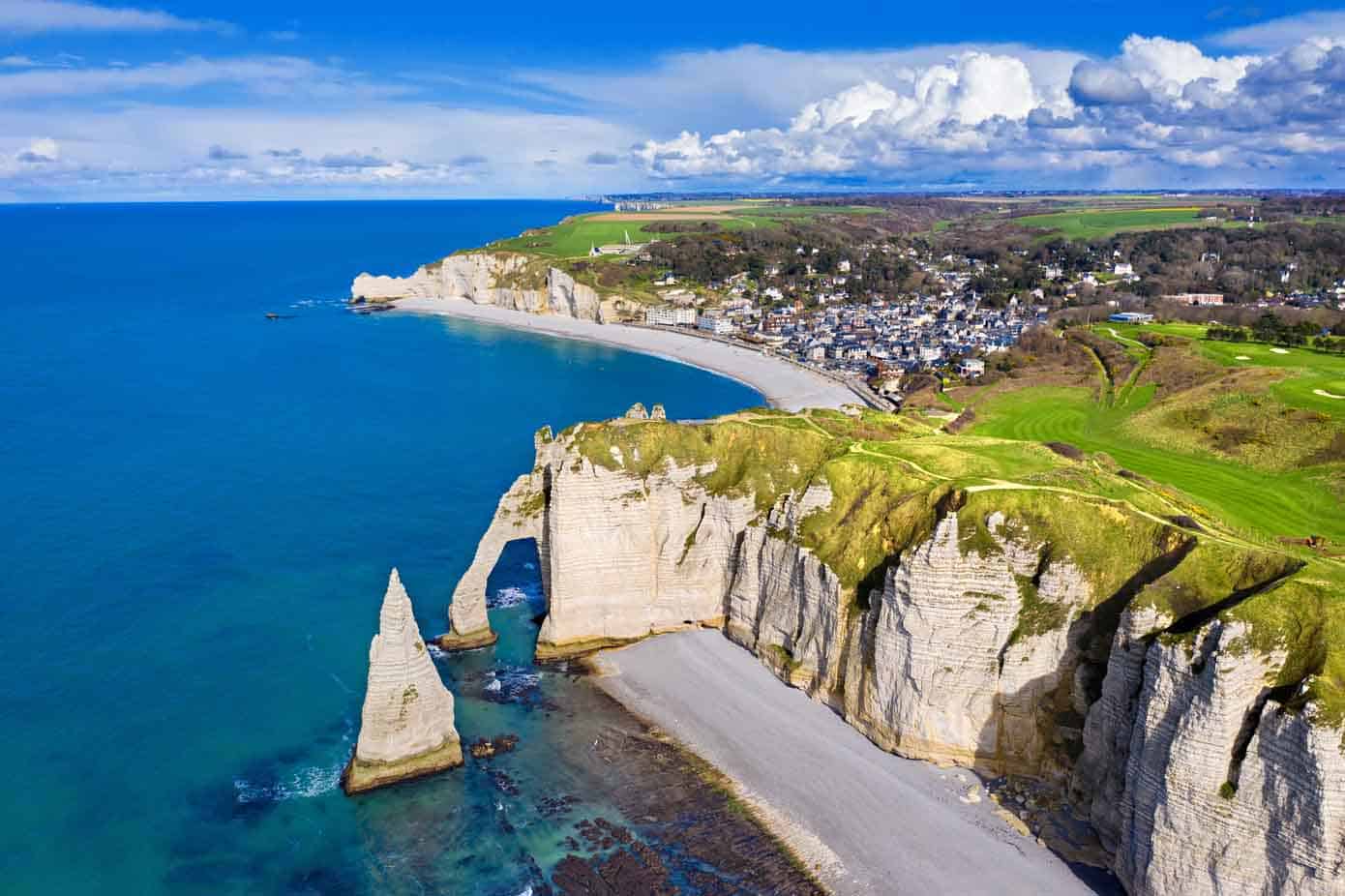 Considered one of the greatest modern journeys by many travelers, world cruises are the easiest, cost-effective, and most accessible way to literally circumnavigate the planet. Of course, flying is an option, too, but you won't see anything along the way at all! On a world cruise, you're able to check off dozens of your bucket list destinations, all during one extended once-in-a-lifetime trip.
World Cruises
World cruises are so amazing because they are so convenient. Instead of using all kinds of other means of transportation to travel around the world—cars, planes, trains, buses,…—you're using only one. You embark on your world cruise ship and you'll stay at the very same cabin for the entire journey. As you sail the world's oceans and seas, you can make the ship your temporary home, get cozy and comfortable, and explore and discover as you please.
No matter the direction of your world cruise, you'll have to cross the Atlantic, Pacific and Indian Oceans. Many itineraries also include "minor" seas, such as the Mediterranean, Red, Coral and/or Caribbean Seas.
In short, world cruises take you to countless of the world's greatest destinations, from the Americas to Europe, the Middle East, Africa, Southeast Asia and the Pacific, touching on most continents and sailing many major oceans.
7 Best Cruise Lines for Around the World Cruises
Although there currently are more than twenty major cruise lines in the world, only a select number of them are known for their amazing world cruises. So, if you're looking for, or already planning, an unforgettable around the world cruise, we hereby present you the best cruise lines for world cruises.
Note: Although many do, not all world cruises actually sail around the whole planet, from and to the same port. Some are extended one-way cruises with a different departure and arrival port, while others focus on a specific, large region of the planet, for example, the entire Pacific Ocean. Please review each itinerary carefully with one of our agents.
Viking Ocean Cruises
Get abroad Viking Star for an epic cruise across the globe. As is custom on Viking Ocean Cruises, there's a wealth of culture to be enjoyed and explored, both on and off the ship. The "Viking Difference" translates into real-life experiences that are among the very best in the cruise industry, from destination-focused itineraries and culturally enriching activities to superb on-board services. Viking prides itself on offering the "thinking person's cruise", featuring things like thought-provoking lectures, fun cooking classes, museum visits and resident historians.
In addition to historical and cultural immersion, there's also plenty of time for relaxation and adventure. On a Viking world cruise, you'll spend over 130 days sailing around the planet, visiting more than 25 countries on the way. This includes stops at iconic cities as varied as Sydney, Los Angeles, Singapore, Istanbul and Rome. You'll visit six continents and sail the Caribbean, Tasman, South China and Mediterranean Seas, as well as the Pacific and Atlantic Oceans. This is one of the cruise experiences of a lifetime.
Silversea
One of the top luxury cruise lines, Silversea boasts world-class amenities, services and elegance. They're one of our favorite world cruise lines because their small, ultra-luxury ships offer a more intimate cruise experience, while also being able to navigate to places where the larger ships simply can't get. Silversea themselves are quite proud of their world cruise itineraries, too, stating that world cruises are "the jewel in our crown."
Additionally, Silversea world cruises are all-inclusive, which makes them even more attractive. Small-group tours allow you to explore places in depth, up close and behind the scenes. A few around the world cruise itineraries are available, all of which have their own angle and purpose, whether it's a north-south cruise around the world or a cruise around the Southern Hemisphere. Also worth noting is that Silversea have the first-ever expedition world cruise, an industry-changing itinerary that's only possible thanks to this cruise line's fantastic small luxury ships.
Cunard
Cunard world cruises are generally regarded as one of the best in the industry—they've won their fair share of awards in the past. In fact, this luxury cruise line has been offering world cruises for almost 100 years! In 2023, they will celebrate their centenary of world voyages. They are one of the pioneers of world travel, which, being a cruise line, is incredibly impressive.
If you've always dreamed of circumnavigating the globe on a (cruise) ship, Cunard is a great cruise line to take a closer look at. Unlike many other world cruise lines featured here, however, Cunard uses huge cruise ships for their world voyages. While that does decrease the intimacy and personal service on board, on the other hand, it also means more, bigger and perhaps even better facilities, venues and activities on your ship.
In addition to phenomenal destinations all around the world, there'll also be plenty to discover, enjoy and experience on board. And, of course, this British cruise line offers you the opportunity to relive the heydays of the renowned early-20th-century ocean liners. Their flagship, the Queen Mary 2, sails around the world and is "the world's only true ocean liner."
Regent Seven Seas Cruises
Another industry leader when it comes to ultimate luxury, world-class services and unparalleled style, Regent Seven Seas Cruises are famous for their well-curated world cruises. On a world cruise with Regent Seven Seas, you can get to sail three major oceans, visit six different continents and more than 70 ports of call in over 40 countries. You'll also be able to immerse yourself in the world's diverse cultures, history and heritage at nearly 50 UNESCO World Heritage Sites.
Regent Seven Seas offers world travelers a truly once-in-a-lifetime experience, the opportunity to collect unforgettable memories during four glorious months at sea. Prices may be a bit higher for world cruises with Regent Seven Seas, but remember that their cruises are exceptionally inclusive. If you plan well, you may not even have to spend an extra penny on the ship. Additionally, you'll also get unpretentious luxury, hundreds of excursion options and complimentary flights to and from your departure and arrival ports.
Princess Cruises
Princess Cruises encourage you to "conquer your travel bucket list in just a little more than 100 days and embark on an adventure of a lifetime." By this, they obviously mean that you should consider going on an around the world cruise.
Their award-winning itineraries feature late-night port calls, which include overnight stays on land. This interesting perk is part of Princess Cruises' More Ashore Program. Thanks to this, you'll have the unique opportunity to discover the nighttime beauty of iconic cities like Dubai, Barcelona and Sydney, a highlight that's often not possible to experience on other world cruises. Besides those famous world cities, Princess world cruises also include several less-frequented ports like Venice and Cape Verde, as well as numerous UNESCO World Heritage Sites, and countless excursions and activities.
Oceania Cruises
Looking for a voyage of epic proportions? Check out the world cruises offered by Oceania Cruises, one of the world's largest cruise lines. Their round the world sailings take passengers to over 40 different countries on all continents except for Antarctica. The itineraries are thoughtfully created to cater to seasoned travelers who dream of visiting the globe's farthest corners.
Aboard the recently refurbished, state-of-the-art Oceania Insignia, you can enjoy ultimate pampering and relaxation at the spa and vitality center, while several restaurants serve some of the best cuisine at sea.