Best Adult Only Cruises
Last updated on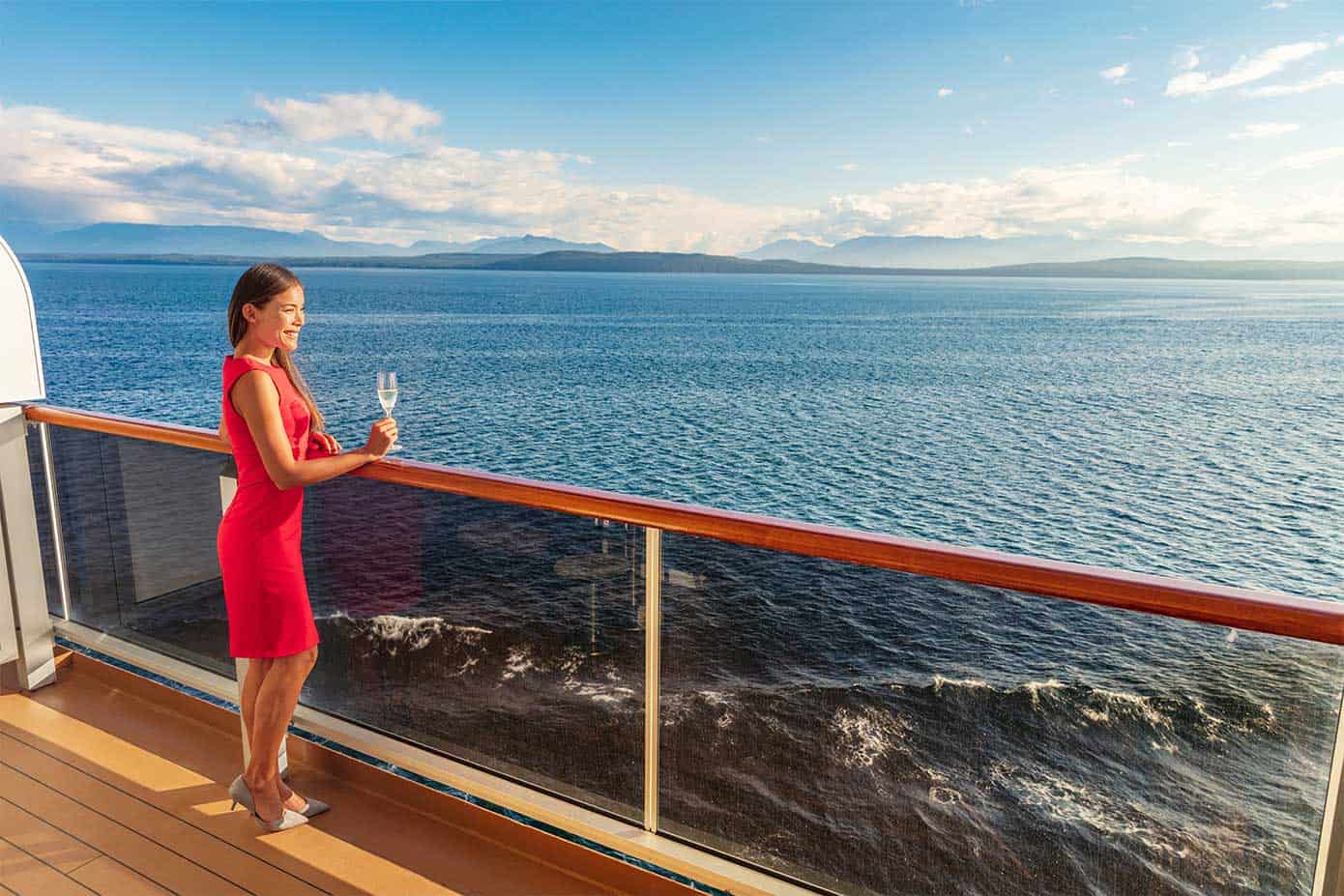 In the last few decades, the cruise industry has ballooned into a multi-billion-dollar industry with nearly 30 million people going on cruises every year. It's also gotten much more diverse than it used to be. You can find a cruise in pretty much every category nowadays, including families with kids, adventurers, foodies and luxury travelers. You can choose everything from room size and onboard facilities, to itineraries and even the general atmosphere of the cruise ship. And another new trend has emerged: adult only cruises.
Adult Only Cruises With No Kids
Adult Focused Cruise Options and Amenities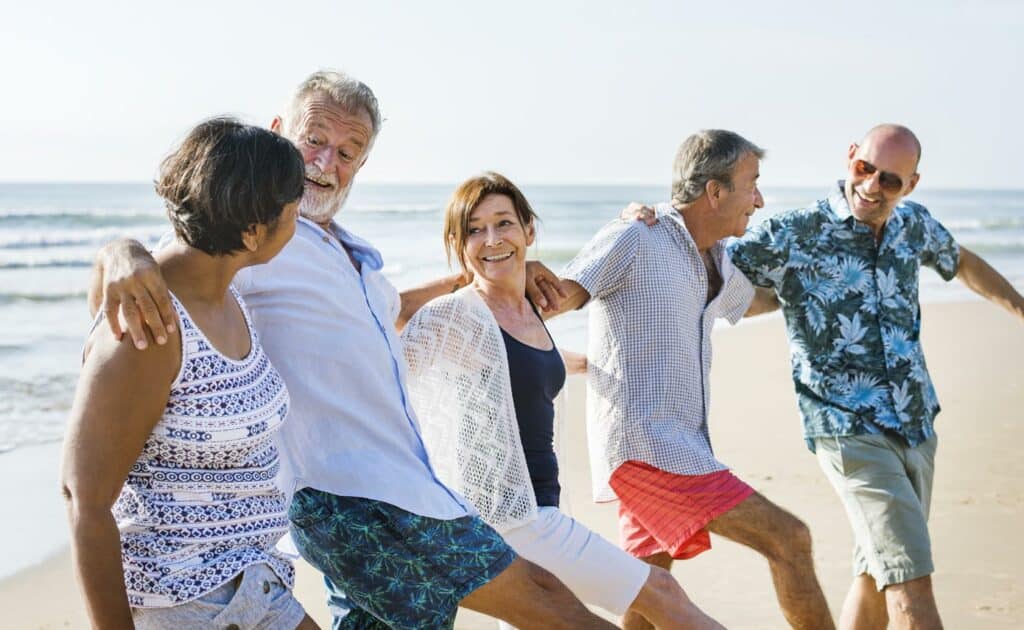 100% Adult Only Cruise Lines
People who are looking for a relaxing and quiet cruise trip can now opt for adult only cruises. No more yelling children in the pool, or crying toddlers in the restaurants. This relatively new concept has emerged due to the popularity of adult only areas aboard regular cruise ships. It was only a matter of time before this was extended to entire ships.
While most cruise lines still focus on offering family-friendly cruises, there are some that have pioneered adult-only cruises. Their ships are either entirely kid-free or at least their (lack of) kid-friendly facilities keep away traveling families.
Some cruise lines simply have adult-only ships; others still accept children, but definitely have fewer on board.
The key to finding adult-only cruises is looking for those sailings that lack family appeal. Ships without children facilities and cruises with a strong focus on culture, food and history will naturally have far fewer kids onboard.
Below, you'll find some of the best adult-only cruises available today.
Virgin Voyages
A brand-new addition to, and some would say disruptor of, the cruise industry, Richard Branson's Virgin Voyages hit the seas in 2020 and is a completely adult-only cruise line. To sail on any of its ships, passengers have to be 18 years or older.
Virgin Voyages offers cruises that are hip, cool and maybe even sexy. Branson himself has said that the goal is to draw in people who'd never have considered going on a cruise before. Cutting-edge amenities range from a test kitchen to the world's largest daybed at sea to a fancy nightclub.
The Virgin Voyages fleet consists of four ships, each catering to adults 18 years and older. The maiden ship, the Scarlet Lady is a high-end, ultra-modern cruise ship that can accommodate up to 2,770 passengers and has a strong focus on the body and mind. Adults can get pampered at a world-class spa, complete with salt room, hydrotherapy pool, quartz beds, mudroom and the like. Outside, an outdoor sundeck and yoga area will be flanked by a running track. Additionally, the indoor gym, boxing ring and group classes will offer even more physical enjoyment.
Let's not forget, though, that Virgin Voyages will also feature tons of culinary and entertainment venues. This all to make Virgin Voyages one of the best-ever adult-only cruise lines.
Viking Ocean Cruises
With a strict 18-years-or-older policy, all Viking Ocean Cruises have been adult-only cruises since the very beginning. Ever since they revolutionized the river cruise industry, with stylish ships appealing to an older demographic, they've been one of the leading cruise lines for grownups. With itineraries focused on immersion in local culture, cuisine and onshore activities, it's a fantastic choice for a more sophisticated (and longer) cruise.
Instead of offering all kinds of non-stop entertainment and 24-hour buffet restaurants, Viking Ocean Cruises gives its passengers the chance to actually relax in between ports. They strive to offer, as they themselves put it, "The Thinking Person's Cruise". Every detail you see on board a Viking ship was thoughtfully designed to allow you to completely immerse yourself in the destinations you're visiting, as well as their culture, art, history and cuisine.
There are tastings of local wines guided by a sommelier, cooking classes and guest lectures. Curated libraries provide the opportunity to read up on everything and anything you'd like. It's not only about nourishing your intellect, creativity and spirit, though. You can also pamper your body at the on-board fitness center and spa, a sanctuary of typical Nordic wellness featuring a sauna, various pools and baths, and even a snow grotto.
The iconic Viking ships sail all over the world, including the Mediterranean, Scandinavia, the Caribbean and East Asia, and even round-the-world cruises.
U by Uniworld
While originally a millennial-only cruise line, U by Uniworld changed its age restrictions in 2018 and now offers river cruises in Europe to adults of all ages. They still focus heavily on younger adults in their branding and marketing, though, which sets them apart from other river cruise lines.
Their itineraries are packed with immersive activities, social events and cultural programs, catering perfectly to the millennial lifestyle where experiences are more important than materialism. On their river cruises on the rivers of the Netherlands, Germany, Austria, Slovakia and Hungary, you can expect plenty of fun things to do, from countryside bike rides to hands-on cocktail workshops, cultural walking tours and kayaking excursions.
U by Uniworld has numerous river ships, all of which offer unique experiences and elegant spaces. It's worth highlighting two of them, though. Simply called The A and The B, these ships can accommodate 120 passengers. Made to cruise Europe's most iconic rivers, they're not just a floating boutique hotel, but also a water taxi, yoga studio, nightclub, restaurant and bar.
Many of the available on-board activities are also a bit "out of the box" and you won't find them on any other cruise line. They include things like tent camping on the ship's rooftop, silent disco parties, and top-deck wine and paint classes in some of Europe's most picturesque locations.
Mostly Adult Only Cruises With Adult Amenities
In addition to the top adult-only cruise lines above, there are several others that also cater mainly to adults. Although they're technically not 100% adults only, they do make for a great choice if you're looking for a more sophisticated and grown-up atmosphere. When you book a cruise with the following cruise lines, you won't find many kids on board (though there might be the occasional family).
Carnival Cruises Serenity Adult-Only Retreat
The perfect example of what sparked the new adult-only cruise trend is Carnival's Serenity Adult-Only Retreat. While Carnival is also a family-friendly cruise line, it's this kind of 21+ retreats that have proven immensely popular among grown-up passengers. You'll still be at the same ship as the kids, but while they're participating in a themed event or other kids' activity, you'll be swaying in a hammock, sitting at the bar or simply lazing in a sunbed.
Additionally, Carnival Cruises is a great choice for honeymoon cruises, just because of their various adult-only areas. The Alchemy Bar, Piano Bar and Tequila Bar, for example, are accessible only to people 21 years and older, great places to kick back with an adult beverage. For more evening action, you can head to the Nightclub, where DJs spin the latest hits and theme parties are no uncommon.
Alternatively, the Cloud 9 Spa Thermal Suite offers ultimate relaxation with its steam baths, dry heat rooms and other climate-controlled areas.
Silversea All-Inclusive Ultra-Luxury Cruises
Although Silversea does accept children older than 6 months, there are little or no kids' programs on board their ships. Silversea cruises don't come with childcare services, children's entertainment or supervision. This in itself greatly limits the number of kids on board their ships.
Instead, Silversea focuses on giving guests a luxurious cruise experience. This is one of the top luxury cruise lines in the world, offering only all-inclusive cruises to amazing destinations. There are butlers, 24-hour gourmet dining options, first-class wine selections and award-winning shows and performances. While not strictly adults-only in theory, in practice, Silversea cruises are essentially high-end cruises for adults.
Seabourn Luxury Cruises
Another fantastic luxury cruise line, Seabourn also offers all-inclusive cruises focused on adults. On Seabourn ships, there are no children's programs at all and it's quite unusual to see families with kids on these cruises. Although parents could take their kids on a Seabourn cruise, they'll have to entertain and supervise them 24/7 themselves.
This is a great cruise line for travelers looking for an experience-rich cruise on a small, intimate ship. Seabourn offers excellent cuisine, world-class service and relaxed luxury, all in some of the world's most extraordinary cruise destinations.
Windstar Small Ship Cruises
Unable to accommodate children younger than 8, while passengers under 21 must be accompanied by an adult who is at least 25 years old, Windstar Cruises also essentially offers adult-only cruises in practice.
The intimate atmosphere and elegant designs of their small cruise ships are adult-oriented and not really suitable for children, especially younger ones. There are no childcare, entertainment or other kid-friendly services on board. Additionally, Windstar also doesn't offer a child rate—each minor occupying a stateroom as a third person will be charged the applicable "third person rate."
Oceania Cruises
Instead of focusing on traveling families, Oceania Cruises caters almost exclusively to adult travelers. Infants and children are allowed, however, but there are restrictions and very few services. The minimum age on Oceania Cruises is 1 year, while passengers younger than 18 must be accompanied by and stay in the same stateroom as an adult.
Onboard Oceania's ships, you'll find a wide array of adult-focused facilities and services, from a running track and artist loft to a culinary center, library and lecture rooms. Additionally, Oceania is one of the more affordable small-ship cruise lines that cater to adults.
Azamara Luxury Cruises
On their website, Azamara "discourages families from sailing with children under 18 years of age, as the on board ambience and experience caters to adults and there are no activities for children or baby-sitting services available." It doesn't get more direct and clearer than that, which basically makes Azamara an adults-only cruise line.
Azamara is a fantastic cruise line for grownups who'd like to really immerse themselves in their destination(s), indulge in local cuisine, spend more time in ports and have more overnight stays, and enjoy high-end boutique hotel-like services.