In the last few decades, the cruise industry has ballooned into a multi-billion-dollar industry with more than 27 million people going on cruises every year. It's also gotten much more diverse than it used to be. Now, you can find a cruise in pretty much every category, including families with kids, adventurers, foodies and luxury travelers. You can choose everything from room size and onboard facilities, to itineraries and even the general atmosphere of the cruise ship. Now, a new trend has emerged: adult only cruises.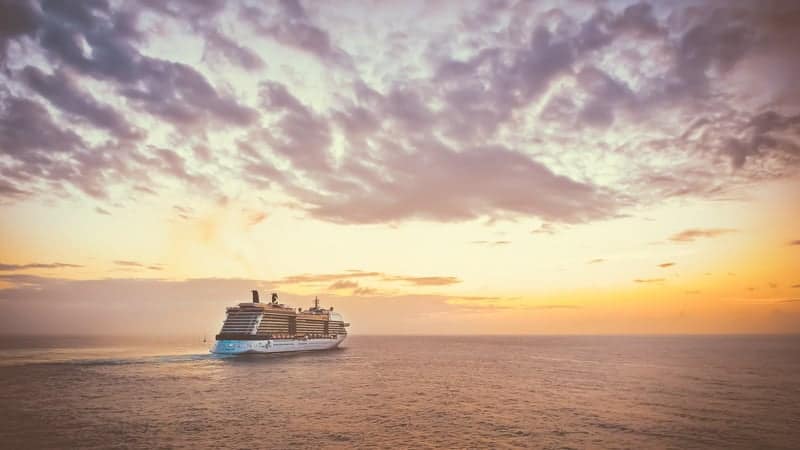 Best Adult Only Cruises
People who are looking for a relaxing and quiet cruise trip can now opt for adult only cruises. No more yelling children in the pool or crying toddlers in the restaurants. This relatively new concept has emerged due to the popularity of adult only areas aboard regular cruise ships. It was only a matter of time before this was extended to entire ships.
While most cruise lines still focus on offering family-friendly cruises, there are some that have pioneered adult-only cruises. Their ships are either entirely kid-free or at least their (lack of) kid-friendly facilities keep away traveling families. Some cruise lines simply have adult-only ships; others still accept children but definitely have fewer on board.
The key to finding adult-only cruises is looking for those sailings that lack family appeal. Ships without children facilities and cruises with a strong focus on culture, food and history will naturally have far fewer kids onboard. Below, you'll find some of the best adult-only cruises available today.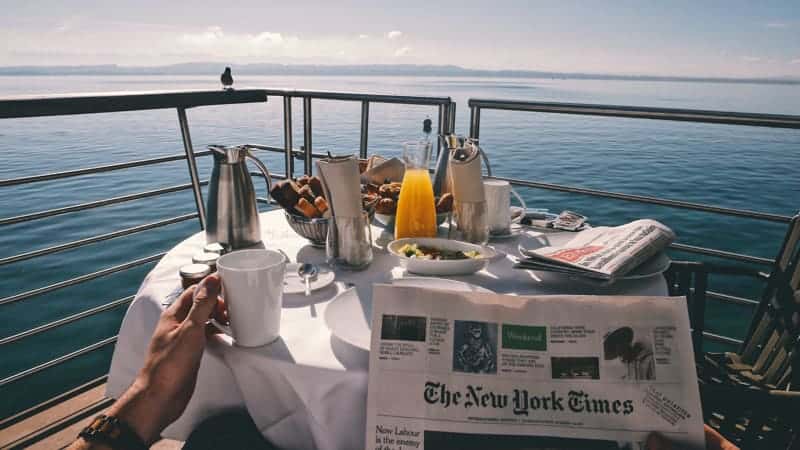 Viking Ocean Cruises
With a strict 18-years-or-older policy, all Viking Ocean Cruises have been adult-only cruises since the very beginning. Ever since they revolutionized the river cruise industry, with stylish ships appealing to an older demographic, they've been one of the leading cruise lines for grownups. With itineraries focused on immersion in local culture, cuisine and onshore activities, it's a fantastic choice for a more sophisticated (and longer) cruise.
Instead of offering all kinds of non-stop entertainment and 24-hour buffet restaurants, Viking Ocean Cruises gives its passengers the chance to actually relax in between ports. They strive to offer, as they themselves put it, "The Thinking Person's Cruise". Every detail you see on board a Viking ship was thoughtfully designed to allow you to completely immerse yourself in the destinations you're visiting, their cultures, art, history and cuisine.
There are tasting of local wines guided by a sommelier, cooking classes and guest lectures. Curated libraries provide the opportunity to read up on everything and anything you'd like. It's not only about nourishing your intellect, creativity and spirit, though. You can also pamper your body at the on-board fitness center and spa, a sanctuary of typical Nordic wellness featuring a sauna, various pools and baths, and even a snow grotto.
The iconic Viking ships sail all over the world, including the Mediterranean, Scandinavia, the Caribbean and East Asia, and even round-the-world cruises.
P&O Cruises
Owned by Carnival Corporation, British-based P&O Cruises currently has two adult-only ships—the Arcadia and Oriana. These awesome ships boast a plethora of amenities for adults, stylish décor, multiple lounges and bars, and relaxation areas. Specific highlights range from a casino and sports bar, a movie theater and a jogging promenade.
P&O's Oriana, however, will depart its fleet in August 2019, after her last cruise to Norway and the North Cape. To replace the Oriana, the current family-friendly Aurora will be refitted and refurbished in the spring of 2019 to cater only to adults. Mid-sized Aurora already has many amenities that are popular among grownups, ranging from a luxury spa and salon to more than 10 spots to have a drink and socialize, five dining venues and a cinema, theater and late-night music venue.
The adults-only flagship of P&O Cruises is the Arcadia. This mid-sized ship is elegant, relaxed and even a bit extravagant, boasting no fewer than 3,000 artworks throughout the ship. There's a definite air of sophistication on board, while the two-tier main restaurant offers a huge range of culinary options. There's also a spa and beauty salon, a boutique cinema, a three-tier theater, nine bars and five other restaurants.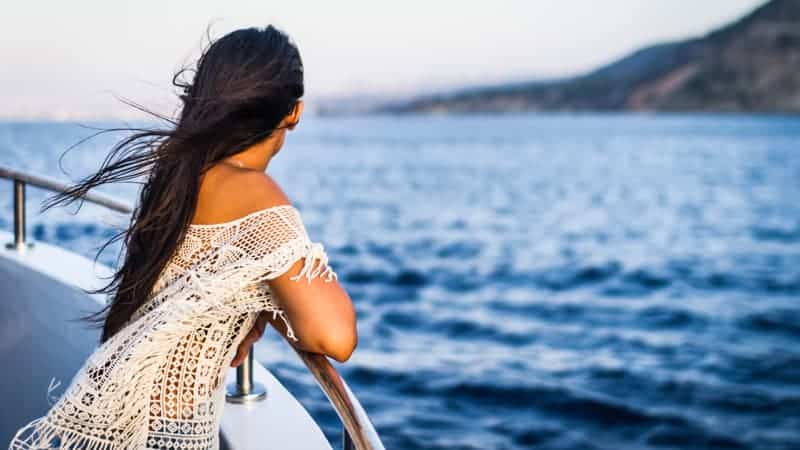 Virgin Voyages
Hitting the seas in 2020, Richard Branson's Virgin Voyages will be a complete adult-only cruise line. To sail on all its ships, passengers have to be 18 years or older. The brand new company's aim is to make cruising hip, cool and maybe even sexy. Branson himself said that the goal is to draw in people who would have never considered going on a cruise before. Cutting-edge amenities will range from a test kitchen to the world's largest daybed at sea and a fancy nightclub.
Eventually, Virgin Voyages' fleet will consist of three ships, each catering to adults 18 years and older. The maiden ship, the Scarlet Lady, will depart on its inaugural sailing in 2020 from Miami and head to the Caribbean. This high-end, ultra-modern cruise ship will accommodate up to 2,770 passengers and have a strong focus on the body and mind. Adults can get pampered at a world-class spa, complete with salt room, hydrotherapy pool, quartz beds, mudroom and the like. Outside, an outdoor sundeck and yoga area will be flanked by a running track. Additionally, the indoor gym, boxing ring and group classes will offer even more physical enjoyment.
Let's not forget, though, that Virgin Voyages will also feature tons of culinary and entertainment venues. This all to make Virgin Voyages one of the best ever adult-only cruise lines.
Carnival Cruises
The perfect example of what sparked this new type of cruising is the Serenity Adult-Only Retreat. While Carnival is definitely a family-friendly cruise line, it's this kind of 21+ retreats that have proven immensely popular among grown-up passengers. You'll still be at the same ship as the kids, but while they're participating in a themed event or other kids' activity, you'll be swaying in a hammock, sitting at the bar or simply lazing in a sunbed.
Additionally, Carnival Cruises is a great choice for honeymoon cruises, just because of their various adult-only areas. The Alchemy Bar, Piano Bar and Tequila Bar, for example, are accessible only to people 21 years and older, great places to kick back with an adult beverage. For more evening action, you can head to the Nightclub, where DJs spin the latest hits and theme parties are no uncommon.
Alternatively, the Cloud 9 Spa Thermal Suite offers ultimate relaxation with its steam baths, dry heat rooms and other climate-controlled areas.