Best River Cruises
Last updated on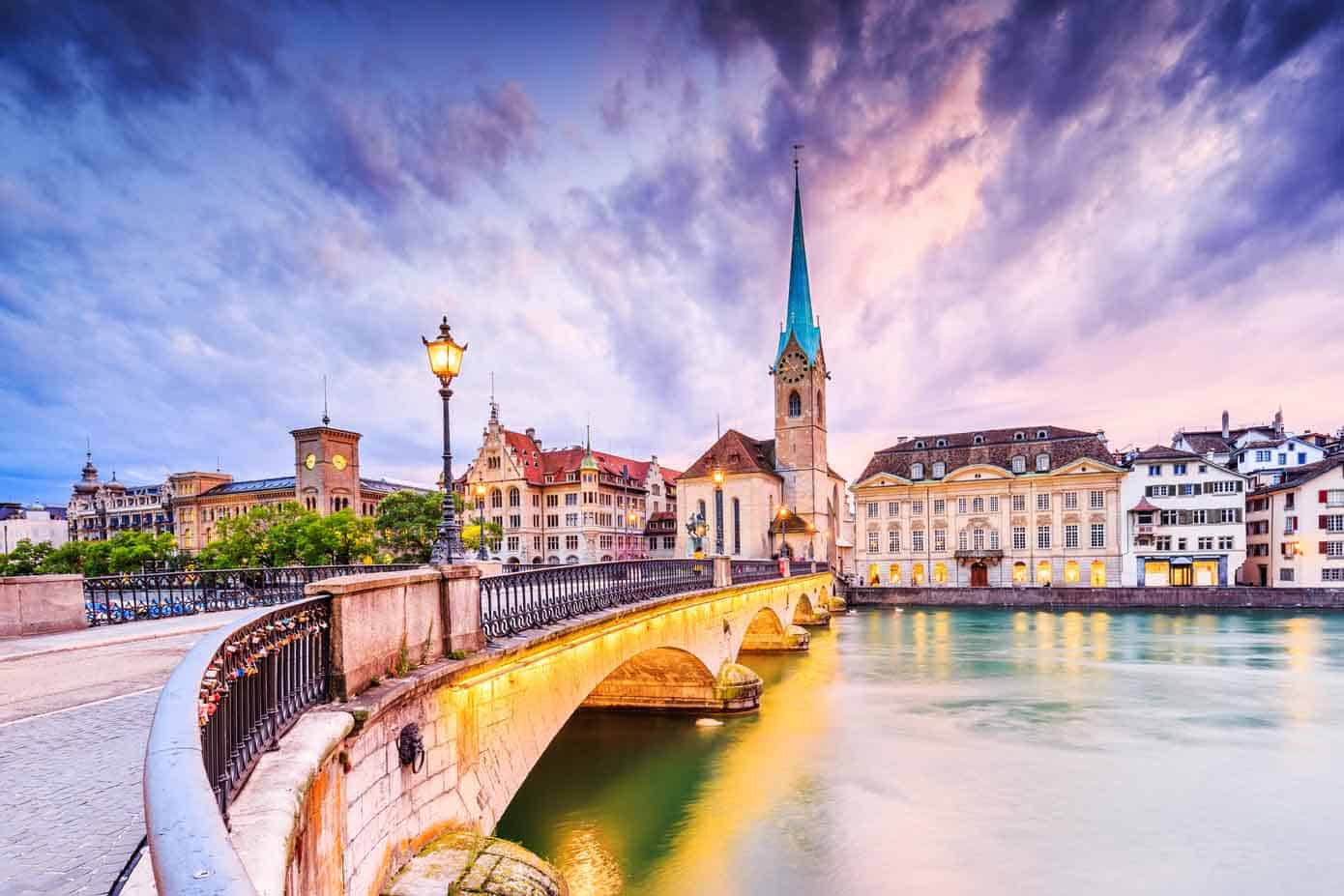 Although ocean cruises make up the majority of annual cruise bookings, let's not forget about that entirely different type of cruising: river cruises. Contrary to their oceanic counterparts, river cruises allow travelers to head deep into the heart of a country or even continent. Exploring the world's greatest rivers and waterways is a unique experience involving beautiful scenery, amazing cities and mouthwatering cuisine.
Best River Cruise Lines
No matter where you go, the following cruise lines offer the best river cruises. From the Mekong to the Mississippi, from the Danube to the Nile, you can go for cruises on some of the most famous river on the planet.
Whether you're looking for inspiration and ideas, are considering going on a river cruise, or are actually well into planning your trip, check out the featured river cruise lines below. Although they all offer world-class river cruises, each of them is just that tiny bit different. Find the perfect choice for you below.
Viking River Cruises
Best for: cultural and culinary immersion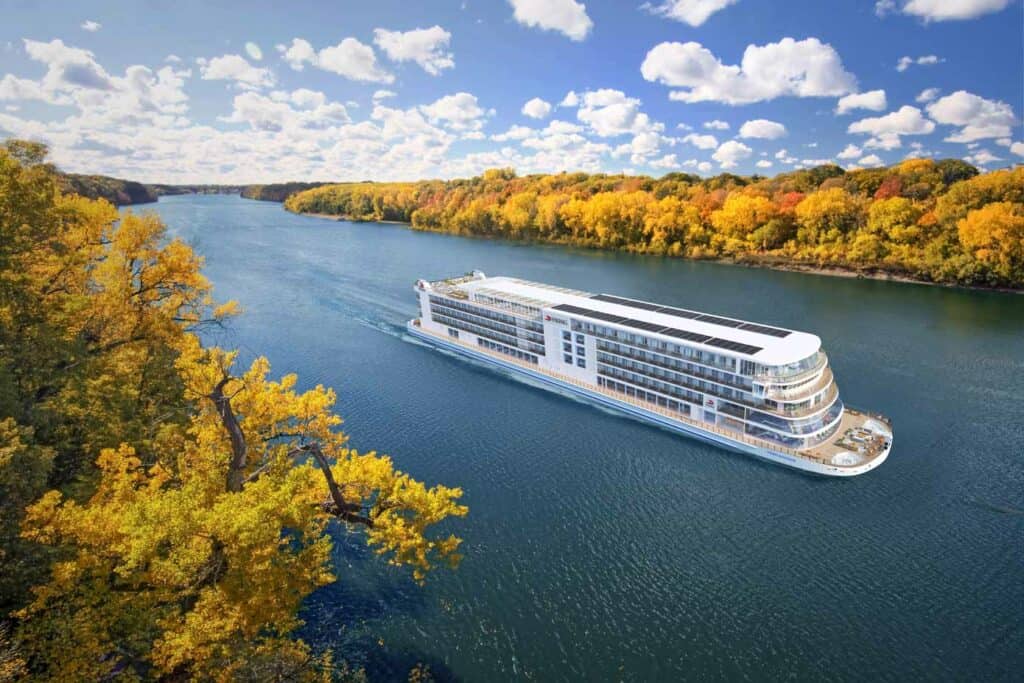 Without question one of the most popular and best river cruise lines, Viking River Cruises does things their own way. Instead of focusing on superficial entertainment and "checking off ports", Viking caters towards people looking for a more in-depth cruise experience. As they say themselves, this is "The Thinking Person's Cruise". On board the ships, there are libraries, lectures and seminars, and regional foods to enjoy.
Viking River Cruises is all about immersing yourself in your destination(s), cultural enrichment and culinary exploration. This Scandinavian cruise line's river ships are stylish and elegant, yet functional and comfortable. These Viking Longships distinguish themselves because there are no casinos, no charge for WiFi, no inside staterooms and no formal nights. Instead, you get casual sophistication—which is, ultimately, what sets Viking River Cruises apart from its competitors.
As one of the companies that elevated river cruising to the standards and popularity it enjoys now, Viking River Cruises also has some of the widest ranging destinations on offer. With Viking, you can cruise rivers in no fewer than four continents: North America, Asia, Africa and Europe, which is its main area of focus.
AmaWaterways
Best for: on-shore activities and excursions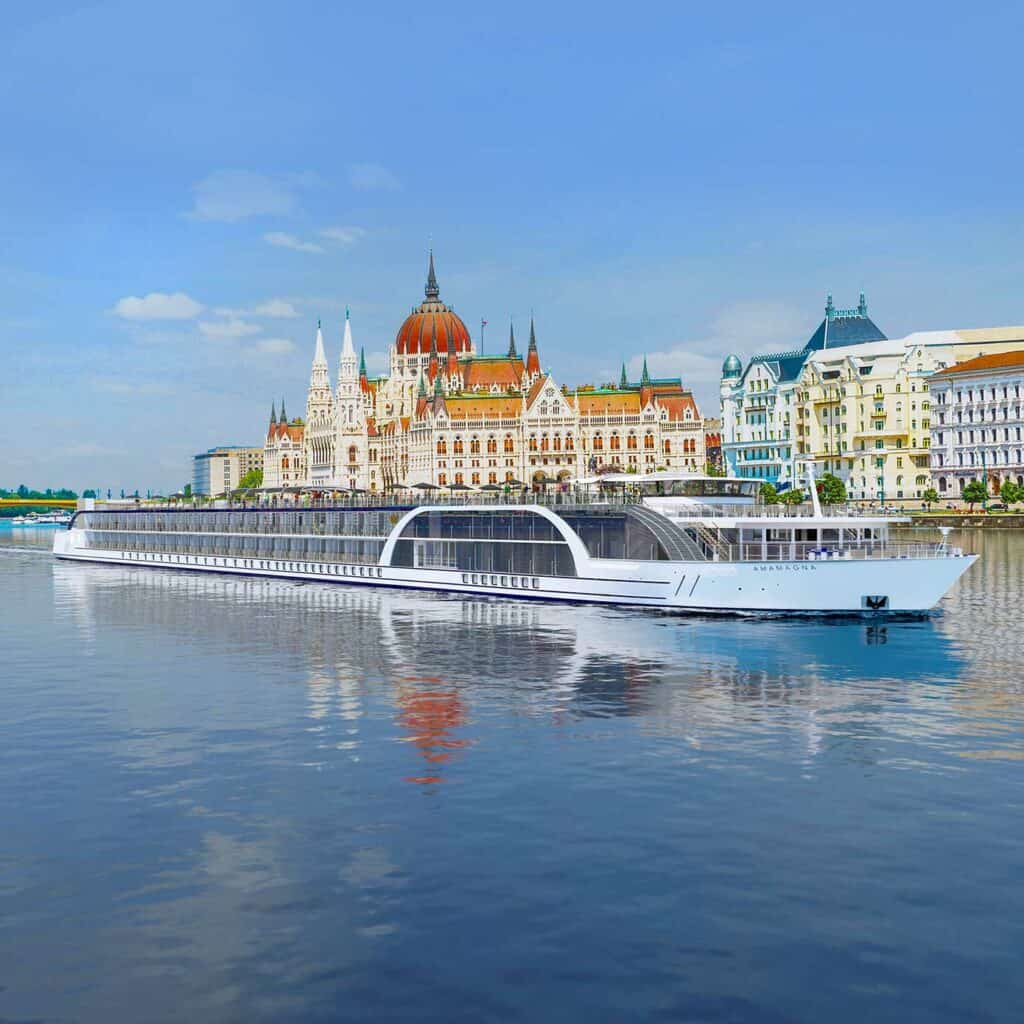 AmaWaterways has five core values, which they call "The Five P's"—passion, positivity, personal interaction, partnership and pioneer spirit. You can, therefore, except all of that and even more when going on a river cruise with AmaWaterways. As a leader in the river cruise industry, they also focus strongly on sustainability. Eighteen of their European ships have received a Green Award certificate, while they were the very first river cruise line to offer complimentary bikes.
This brings us to what sets AmaWaterways apart from many other river cruise lines—its amazing shore excursions. At any and all ports of call, you can join a wide variety of complimentary excursions, from guided hikes and bike rides to immersive culinary tours.
Additionally, there's also plenty of luxuriousness to enjoy on board your ship. Rooms on AmaWaterways river ships, for example, are among the most spacious in the industry. Other amazing amenities and services include excellent on-board wining and dining, a sundeck pool with swim-up bar, wellness activities and regional entertainment.
AmaWaterways has river cruise itineraries in essentially every country in Western and Central Europe, as well as on the Nile and Mekong. Moreover, unlike other river cruise lines, AmaWaterways also offers African safari and wildlife cruises in places like Namibia, Botswana, South Africa, Tanzania and Zimbabwe.
Uniworld River Cruises
Best for: old-world elegance and boutique cruises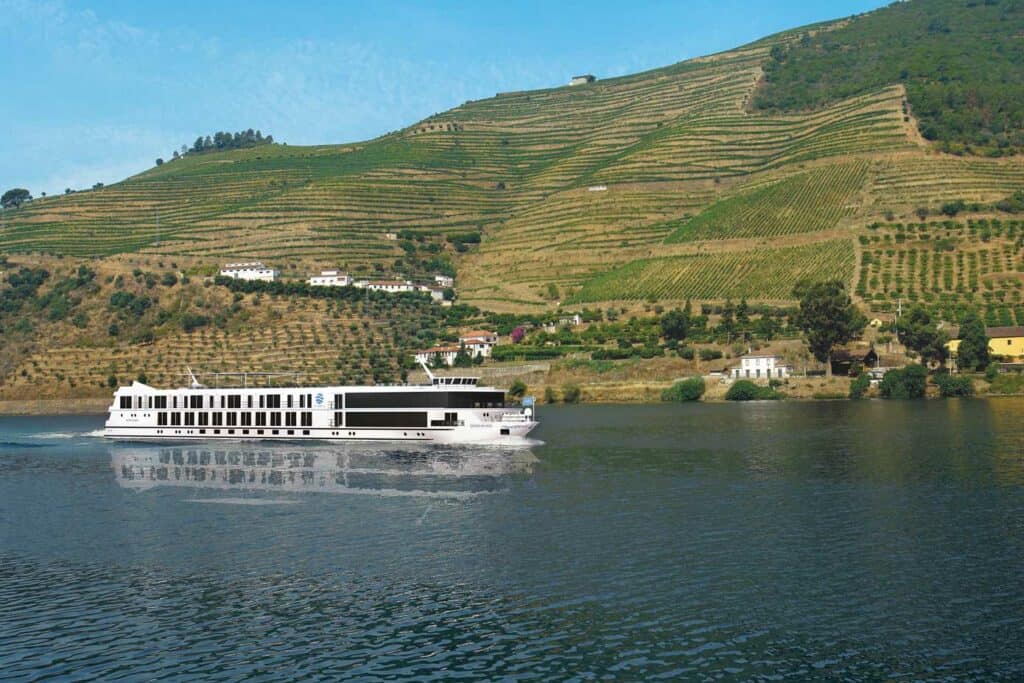 If it's luxury you're after, you should definitely take a closer look at Uniworld River Cruises. Their ships are "luxury floating boutique hotels", modeled after Uniworld's sister company—the 5-star Red Carnation Hotel Collection. So, these river cruise ships are extraordinarily well decorated, from inviting communal spaces to gorgeous antiques, original artworks and an exquisite eye for detail. Additionally, no room on board is the same, so you will feel—and know—that you are staying in your very own and unique cabin.
Besides this old-world elegance, there's also an undeniable focus on luxury amenities and technology. There's a state-of-the-art gym and spa, as well as amazing regionally inspired cuisine. Shore excursions are carefully curated to suit every type of traveler.
You can go on a boutique river cruise with Uniworld in numerous countries on four continents. For example, in Europe, you can cruise the Danube, Rhine and Seine, while major rivers elsewhere in the world include the Ucayali and Marañón Rivers in Peru, the Ganges in India, the Nile in Egypt, and the Mekong in Vietnam and Cambodia.
Explore Uniworld River Cruises
Avalon Waterways
Best for: panoramic views right from your room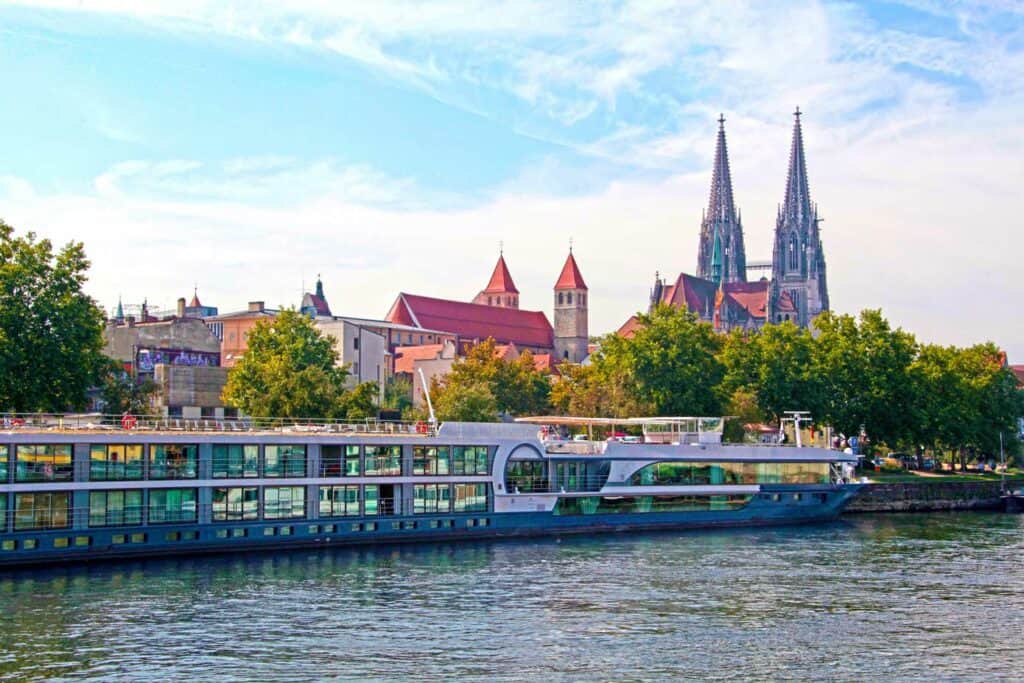 Besides their commitment to quality cuisine, informative shore excursions and other classic river cruise features, Avalon Waterways has paid special attention to their rooms. An often-overlooked part of a cruise ship, rooms are actually more important than many people—including ship builders and travelers—realize. This is, after all, where you will spend a significant amount of time during your river cruise.
So, Avalon Waterways went out of their way to provide guests with the best river cruise line cabins in the world right now. Their rooms feature large comfortable beds, which combined a floor-to-ceiling panoramic windows, create the Open-Air Balcony®, the only of its kind in the entire river cruise industry. This way, you can literally stretch out in your own bed, while watching the scenery float by, from vineyards and villages to castles and cathedrals.
Avalon Waterways offers some of the best river cruises on the market, thanks to its dedication to comfort and relaxation rather than pomp and circumstance. When river cruising with Avalon, you get to enjoy personalized service, inviting communal areas and award-winning shore excursions.
Avalon's European river cruises take place on some of the continent's most iconic rivers, including the Rhine, Rhône, Moselle, Danube and Seine. In Asia, you can explore both the Mekong and Ganges Rivers, while South America's Amazon and Egypt's Nile River itineraries are available, too.