Best Cruises from Florida
Last updated on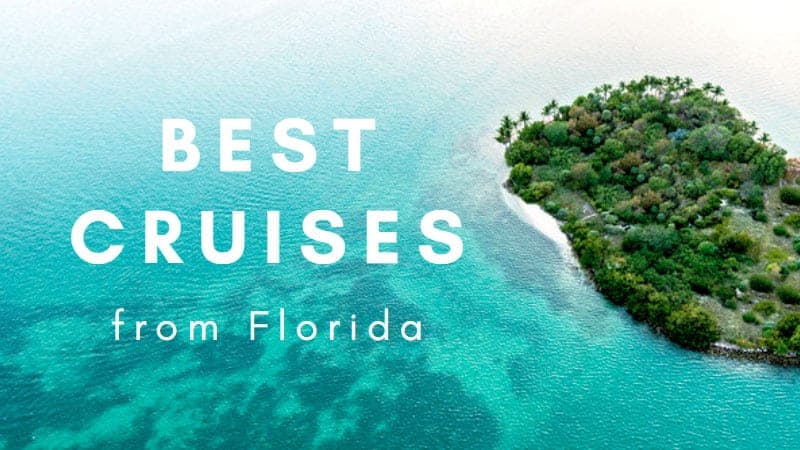 Florida is the ultimate hub for cruises to the Caribbean. The state itself is a major summer and beach destination, with popular destinations such as Miami, Tampa and Fort Lauderdale. All three cities also have a major airport, which makes them ideal starting points for Caribbean cruises. If you're planning on visiting this gorgeous region, start by checking out the following best cruises from Florida.
5 Best Cruises from Florida
Virtually all the best cruises from Florida are headed for the Caribbean, the state being located just a short sailing away from several tropical islands. The selection below was made with variety in mind.
Of different lengths and with different ports of call, they're meant to offer a wide range of options. So, no matter the time you have available or your preferred part of the Caribbean, these cruises from Florida should offer exactly what you're looking for.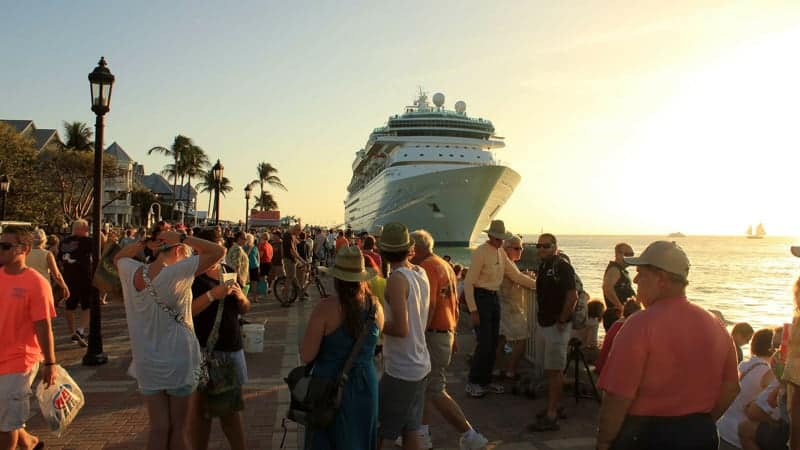 1. 4-Day Western Caribbean Cruise from Miami – Carnival Cruise Line
Carnival Cruise Line's 4-day Western Caribbean cruise departs from and returns to Miami. It takes you to two of the most popular destinations in the western part of the Caribbean for four days of amazing fun at sea.
The first port of call is Key West, arguably the most iconic island in Florida, while on day three you will have the chance to explore Mexico's Cozumel island. The fourth day offers ultimate relaxation at sea before disembarking again in Miami a day later. When it comes to a short tropical cruise, it doesn't really get any better than this.
Duration: 4 days
Ports of call: Key West and Cozumel
Price: from $389 per person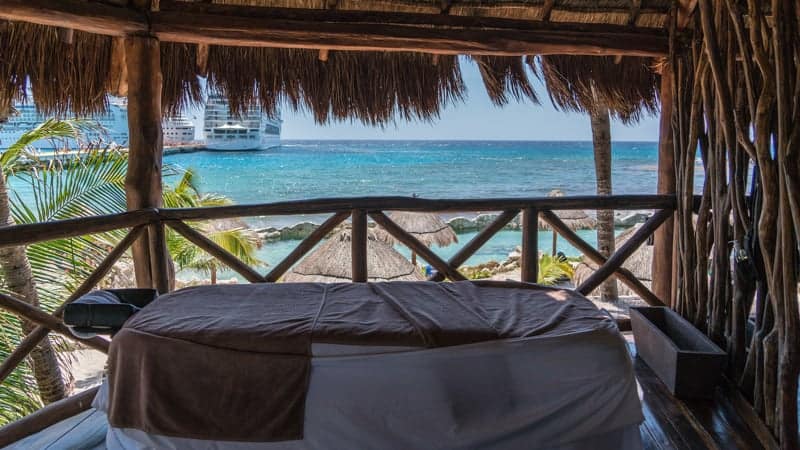 2. 7-Day Western Caribbean Cruise from Miami – Norwegian Cruise Line
For a more in-depth exploration of the Western Caribbean, opt for this 7-day Western Caribbean cruise from Norwegian. Aboard the Norwegian Getaway, you'll find all possible comforts and amenities associated with modern-day cruising.
What sets this particular cruise apart, however, is at superb destination. During this seven-day sailing, you will visit places such as the Costa Maya ruins and Harvest Caye, a brand-new resort-style destination. Activities range from exploring the Punta Sur Eco Park in Cozumel to river tubing in rainforests.
Duration: 7 days
Ports of call: Roatan, Harvest Caye, Costa Maya and Cozumel
Price: from $399 per person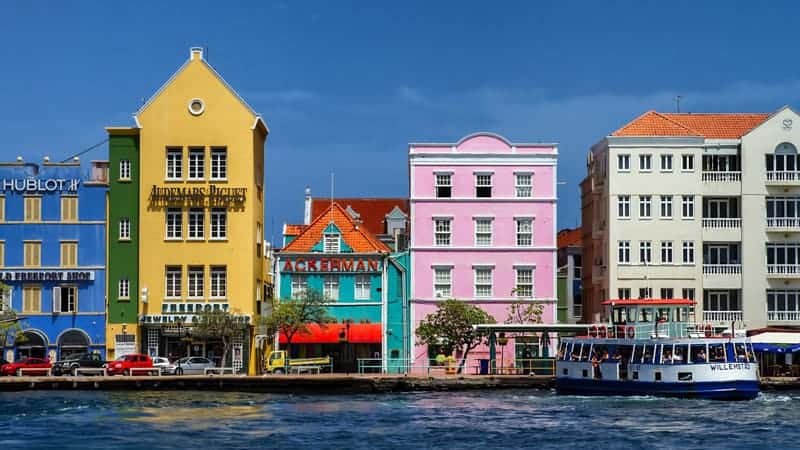 3. 10-Day Southern Caribbean Medley Cruise from Fort Lauderdale – Princess Cruises
If you'd like to take things a little further geographically, this 10-day Southern Caribbean Medley cruise from Princess Cruises is a fantastic option. On this world-class cruise, you'll get the chance to explore a part of the Caribbean that's skipped by many other cruises. Just because it heads to the relatively less visited Southern Caribbean, it's one of the best cruises from Florida options you have.
The cruise departs from Fort Lauderdale and gets you across the Caribbean to the Bahamas, the U.S. Virgin Islands, Dominica, Grenada, Bonaire and Curacao.
Duration: 10 days
Ports of call: Princess Cays, St. Thomas, Dominica, Grenada, Bonaire and Curacao
Price: from $899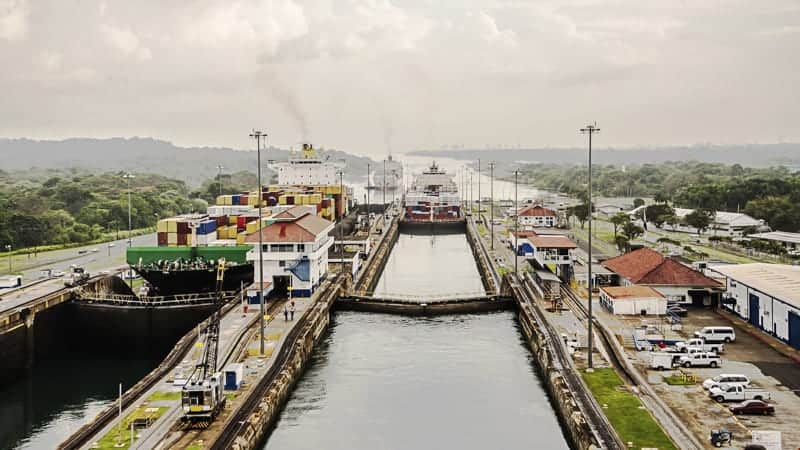 4. 10-Day Panama Canal Cruise from Fort Lauderdale – Princess Cruises
Another excellent Princess cruise is their 10-day Panama Canal cruise from Fort Lauderdale. Rather than focusing on the Caribbean islands, it brings you to the coasts of Central and South America. You'll visit countries like Jamaica, Colombia, Panama, Costa Rica and the Cayman Islands. You will also experience a partial transit of the iconic Panama Canal
Needless to say, the on-shore excursion offered on this cruise are sensational, too. They range from visiting plantation estates in Jamaica and Costa to interacting with bottlenose dolphins, river rafting and exploring the colonial city of Cartagena, Colombia.
Duration: 10 days
Ports of call: Falmouth, Cartagena, Panama Canal, Colon, Limon and Grand Cayman
Price: from $879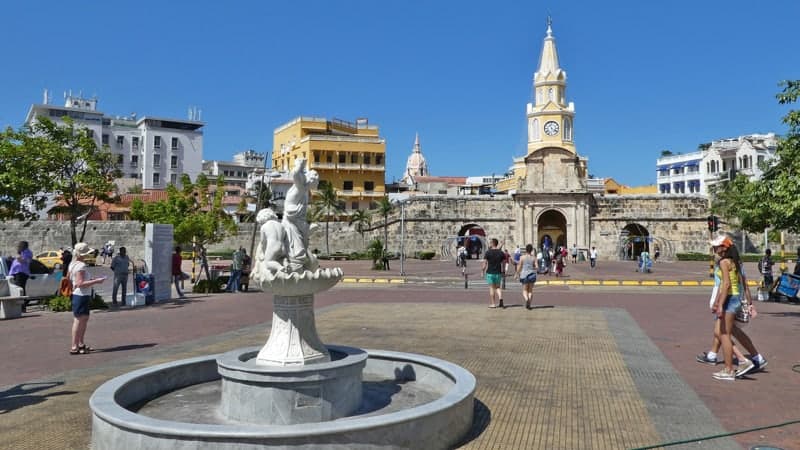 5. 14-Day Panama Canal Cruise from Tampa – Norwegian Cruise Line
The longest of these best cruises from Florida, Norwegian's 14-day Panama Canal cruise sails through the Western Caribbean and allows you to explore much of the region's coast. The highlight of this cruise, as is reflected on its name, is the Panama Canal, one of the world's engineering wonders. You'll see up close from a vintage car during a train ride across the Panama Canal isthmus.
Other major highlights on this phenomenal cruise are the stunning architecture of the Cartagena Old Town, the huge rainforest cascades of Dunn's River Falls, and the wonderful beaches of Harvest Caye. You'll visit several Central American countries on this cruise, including Belize, Guatemala, Costa Rica, Panama and Mexico.
Duration: 14 days
Ports of call: George Town, Ocho Rios, Santa Marta, Cartagena, Panama Canal/Gatun Lake, Colon, Limon, Santo Tomas de Castilla, Harvest Caye and Costa Maya.
Price: from $1,099
Note that these are only a handful of the best cruises from Florida that are offered by several major cruise lines. They are a good place to start, though, when researching options for Florida cruises to the Caribbean.
What's the Best Time for Cruises from Florida?
Most cruises from Florida head either to the Caribbean or the coast of eastern Mexico and Central America. Some cruises visit both areas. Although it's possible to go on cruises from Florida to the Caribbean, Mexico and Central America year-round, there are a couple of periods that are better than the rest of the year.
Winter
First of all, the constantly warm weather in this region makes it a fantastic place to escape the cold, rainy and/or snowy winter in the Northern Hemisphere. Additionally, December through April is not only comfortably warm, but it's also the driest time of the year. This is the dry season. It is good to know, though, that the sea water is slightly cooler in winter, so snorkeling and scuba diving is a bit less comfy than it is in summer. That being said, abundant sunshine can still warm up you pretty quickly.
Spring
Generally speaking, you'll find the best time to cruise from Florida to be spring. This is the season that has the best overall weather conditions, allowing for all sorts of outdoor fun. The first half of spring is still well within the dry season, while temperatures are higher than they are in winter, yet much more pleasant than the sometimes-hot summer.
Summer
Come summer, huge crowds of summer vacationers descend onto the Caribbean Islands and Mexican and Central American coastlines. This is the peak tourist season, even though it's also much hotter and somewhat wetter than both winter and spring are. It's also important to realize that late-summer is the start of hurricane season. So if you're cruising from Florida in summer, picking a date in June or July is probably a better choice.
Fall
The hurricane season runs roughly from August to November. While you can still find plenty of southbound cruises from Florida, keep in mind that the weather might affect your plans. Just because it's hurricane season, however, this is also the best time of year to find excellent cruise deals. Fall is the cheapest time to cruise from Florida, for sure.
Conclusion
Taking into account all factors, from weather to prices, we can conclude that March and April are the best months for cruises from Florida. You can also find cheaper cruises during hurricane season, August through October, and in the beginning of December, before the busy winter holiday season.