Best Cruises from Los Angeles
Last updated on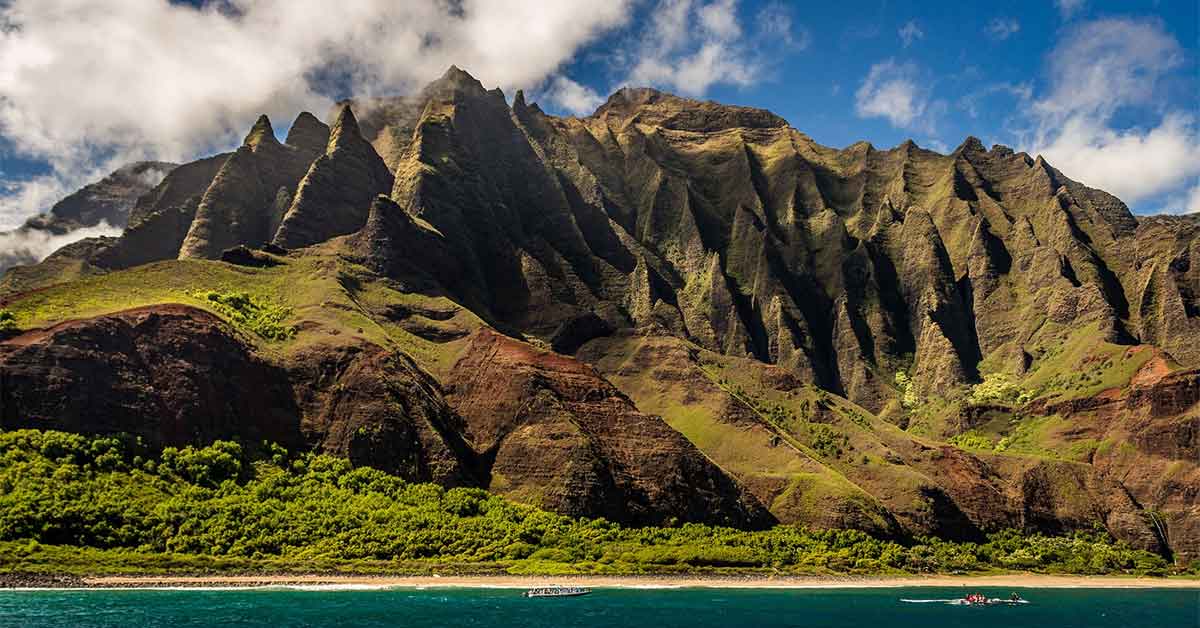 The largest city in California, Los Angeles is many things. It's home to Hollywood, the headquarters of the American movie industry, is a popular beach destination, has world-famous amusement parks and a fantastic street food scene, and is the terminus of iconic Route 66. On top of that, the "City of Angels" also has one of America's best and biggest cruise ports, and there are dozens of epic cruises from Los Angeles to choose from.
Thanks to the city's location on the coast of Southern California, L.A. offers easy access to the entire West Coast, all the way from Alaska to the Mexican Riviera and beyond. You can even cruise the Panama Canal from Los Angeles, while Hawaii is also within reach.
This is just to say that the numerous cruises from Los Angeles enable you to explore basically the entire Northern Pacific and North American west coast on a cruise ship. It's one of the most convenient cruise ports in the United States. Below, you'll find information about the L.A. cruise port, as well as an overview of the best cruises from Los Angeles.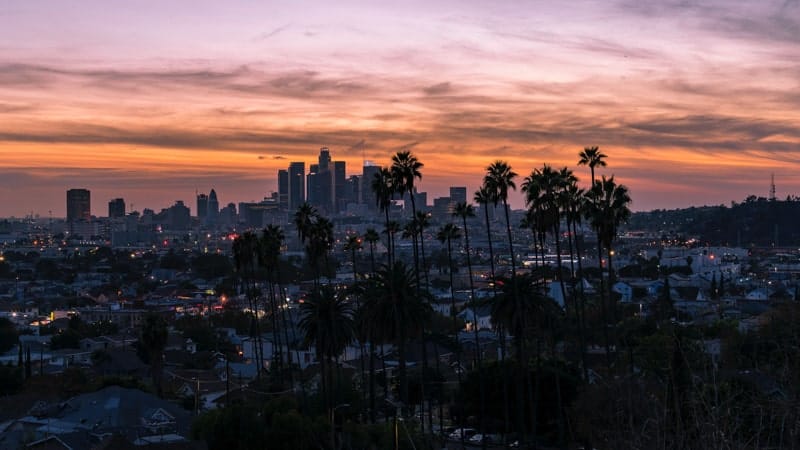 Los Angeles Cruise Terminals
There are two different cruise terminals in Los Angeles, one (relatively) small and one (a lot) bigger:
Port of Long Beach Cruise Terminal, Long Beach
Los Angeles World Cruise Center, San Pedro
1. Port of Long Beach Cruise Terminal
The cruise terminal at the Port of Long Beach is home to striking landmarks like a 12-story geodesic dome and the Queen Mary. It also has hotels and restaurants. This L.A. cruise terminal is owned and operated by Carnival Cruise Line (it is not administered by the Port of Long Beach itself). Therefore, this terminal is used almost exclusively by Carnival cruise ships.
Address: 231 Windsor Way, Long Beach, CA 90802
Website: https://www.polb.com/port-info/tourism-and-cruise-information
2. Los Angeles World Cruise Center
One of the largest and busiest cruise ports in the United States, the Los Angeles World Cruise Center in San Pedro consists of two huge terminals. More than a dozen major cruise lines embark from this terminal, including the following:
Located about 30 minutes from the Los Angeles International Airport (LAX), this large cruise terminal is one of America's most popular starting points for cruises to the Mexican Riviera, the Panama Canal, Alaska and Hawaii.
Every year, about 100 cruises start from, stop at or arrive at the World Cruise Center in San Pedro. Capable of receiving the world's largest cruise ships, this is the busiest passenger port of call on the entire U.S. West Coast.
Address: 100 Swinford Street, San Pedro, CA 90731
Website: https://www.portoflosangeles.org/business/terminals/passenger/cruise
West Coast Cruises from Los Angeles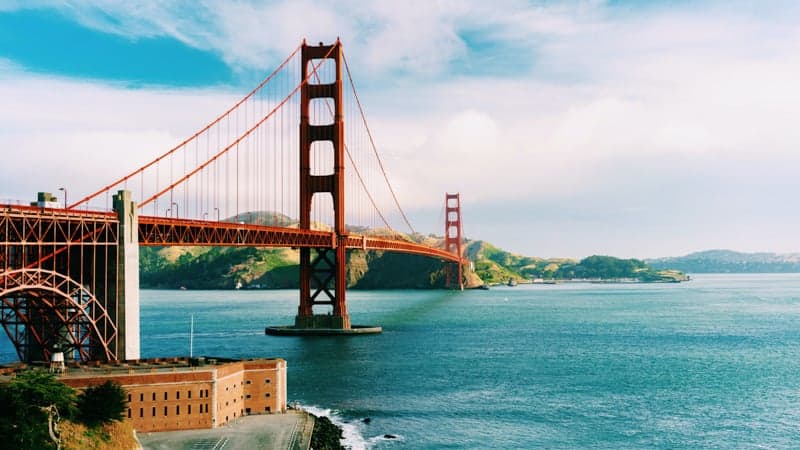 Set on the sun-soaked shores on Southern California, Los Angeles is positioned perfectly for cruises along the West Coast. Options abound in this L.A. cruise category, from week-long sailings along the SoCal and Baja California coasts to longer itineraries that take you to Oregon, Washington State and Vancouver, British Columbia.
These cruises from L.A. are ideal for travelers who want to explore the gorgeous Pacific Coast in more detail. From the bustling streets of Los Angeles to the beaches of San Diego, the Big Sur coast and the hills of San Francisco, you'll get to experience the best of California. For more natural beauty, a northbound cruise to the Pacific Northwest comes with spectacular sea stack-lined coasts, rain forests, wildlife watching opportunities, and mountain views.
Alaska Cruises from Los Angeles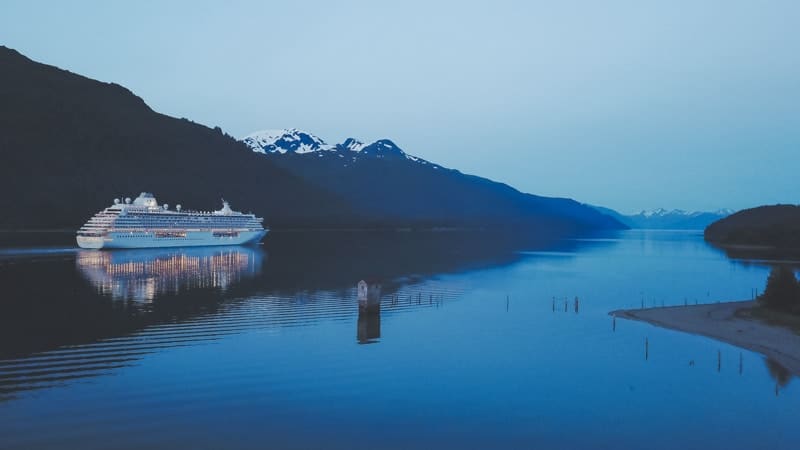 Even though it's about as far you can get from Los Angeles on the west coast of the North American mainland, Alaska is still within reach for cruisers. That's right, you can explore "America's Last Frontier" and enjoy its wildlife and wilderness from sunny California.
There are, however, few cruise lines that offer cruises from Los Angeles to Alaska. In this case, it's Princess Cruises that breaks the ice, so to speak, with its superb 14-day roundtrip sailings from L.A. to Alaska's Inside Passage.
On these extraordinary cruises, you'll visit no fewer than six iconic places on the Alaskan coast. Those are Ketchikan, Juneau, Skagway, the Hubbard Glacier, Icy Strait Point and Sitka. Some itineraries may also include a visit to Glacier Bay, arguably the ultimate cruise destination in Alaska. Additionally, you'll also swing by historic Victoria, British Columbia.
Note, though, that these two-week cruises involve a lot of time at sea, so you should expect to spend quite some time on the ship.
Mexican Riviera Cruises from Los Angeles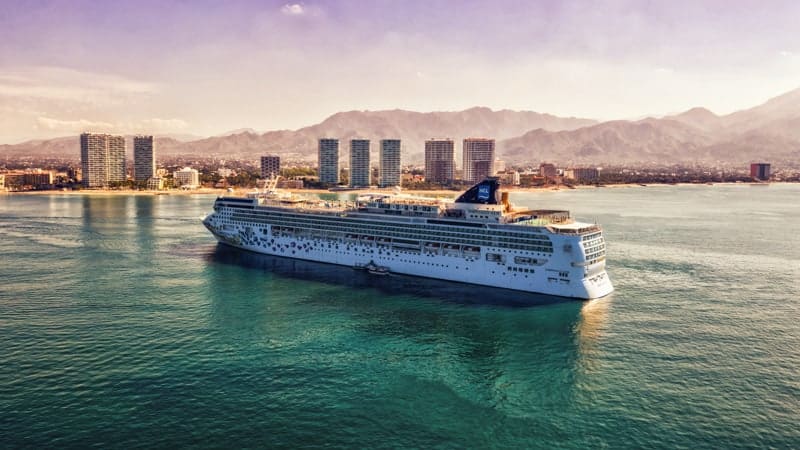 For a week of abundant sunshine, beaches, cocktails, shimmering water and cultural exploration in Mexico, you can opt for a Mexican Riviera cruise from Los Angeles. There are plenty of itineraries to choose from, from short 3-day journeys to Ensenada to longer 7- or 10-night voyages that take you to exciting destinations like Cabo San Lucas, Puerto Vallarta, Loreto and La Paz.
Many different cruise lines sail from Los Angeles to the gorgeous Mexican Riviera, including Norwegian Cruise Line, Carnival, Regent Seven Seas Cruises and Princess Cruises, which has been operating this kind of cruises from Los Angeles since 1965.
Panama Canal Cruises from Los Angeles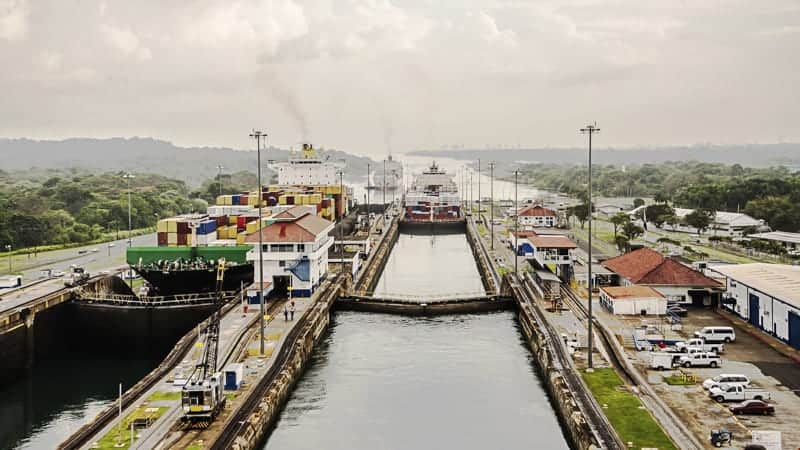 Instead of returning to L.A. on a roundtrip Mexican Riviera cruise, you can also opt to continue your journey south- and eastward. Many itineraries from Los Angeles are one-way. They take passengers to the tropical coasts of Central America and across its isthmus on the iconic Panama Canal.
The Panama Canal crossing is one of the world's most exciting cruise experiences, as you cross from the Pacific Ocean to the Gulf of Mexico. This can be part of a West Coast-to-East Coast cruise itinerary or even of a round-the-world cruise.
Popular ports of call on Panama Canal cruises from Los Angeles are Cabo San Lucas and Puerto Vallarta (Mexico), Puerto Quetzal (Guatemala) and Puntarenas (Costa Rica). Once you're across the Canal, these cruises often stop in Cartagena (Colombia) before continuing around the Caribbean. Typical disembarking ports on Panama Canal cruises from Los Angeles, which are always one-way sailings, are Fort Lauderdale or Miami, Florida.
Hawaii Cruises from Los Angeles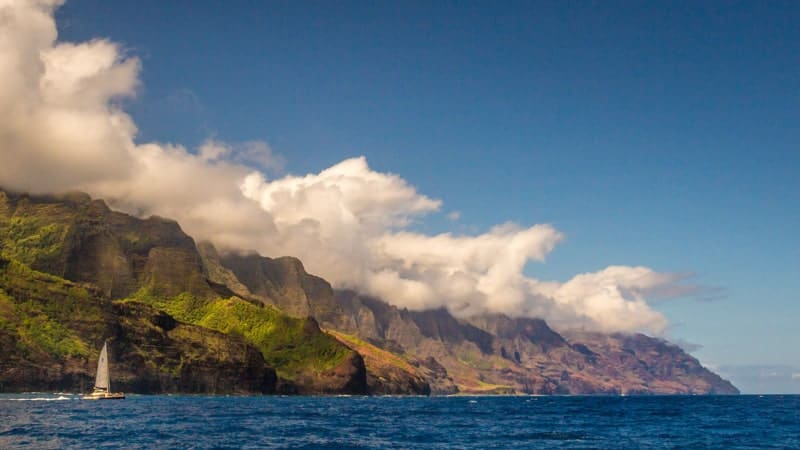 While many Hawaiian Islands cruises start in Honolulu, there's also a quite a large number of cruises to Hawaii from the North American mainland. You can, for example, cruise to paradise from Vancouver, San Francisco, San Diego and Los Angeles.
There are a few major cruise lines that offer Hawaii cruises from L.A., including Princess, Carnival, Celebrity and Holland America Line. These roundtrip sailings are typically 15 to 16 nights long, 8 or 9 of which will be spent at sea (4-5 days there and another 4-5 days back). Once you're in Hawaii, you'll spent almost a week exploring this lush and spectacular volcanic archipelago.
Longer Los Angeles to Hawaii itineraries are available, too. Those often continue beyond the Hawaiian Islands and include visits to South Pacific islands like Tahiti and Bora Bora.