5 Best Cruises from San Francisco
Last updated on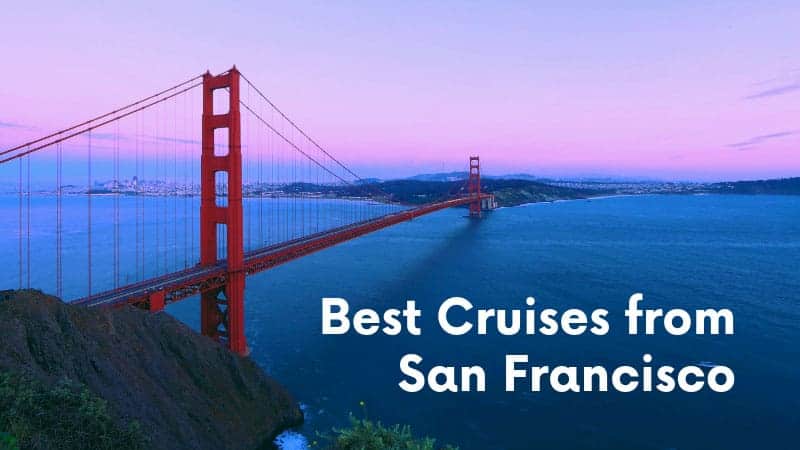 Home to the Golden Gate Bridge, Alcatraz and Fisherman's Wharf, San Francisco a world-class destination on its own. Additionally, it is also a popular departing point for cruises. How amazing is it that you can start, or finish, your cruise with some urban exploration in one of America's greatest cities? The cruise destinations, too, are nothing short of awesome, as the following best cruises from San Francisco will show.
5 Best Cruises from San Francisco
Situated in the middle of the California coast, San Francisco offers access to the entire Pacific, from Alaska to Mexico, Hawaii and even East Asia. It's actually surprising that there aren't more cruises from San Francisco than there currently are. The potential is huge.
1. 10-Day Inside Passage Cruise – Princess Cruises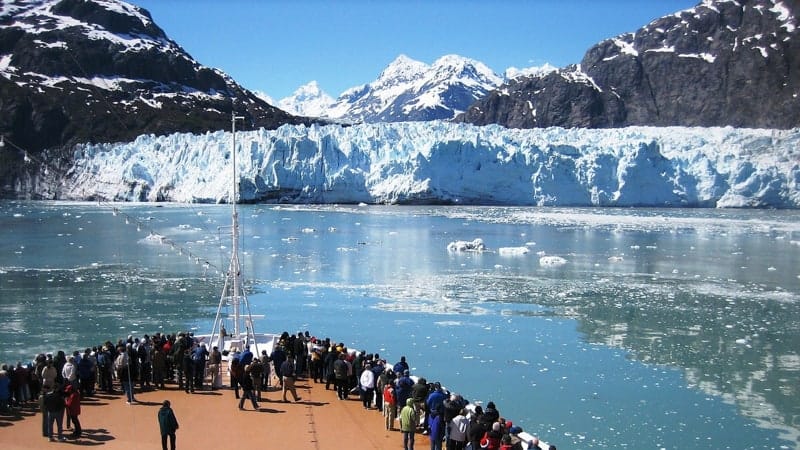 In only ten days, you'll visit no fewer than five different ports in the far northwest of the North American continent. You'll spend the first two days at sea, sailing to Alaska, one of the world's best cruise destinations, after which you can immerse yourself in the Alaskan lifestyle, learn about Native American culture, enjoy delicious seafood and admire phenomenal landscapes. A major highlight on this Inside Passage Cruise by Princess Cruises, a pioneer of cruises to Alaska, is Glacier Bay National Park.
Ports of call: Juneau, Skagway, Glacier Bay National Park, Sitka and Victoria
Duration: 10 days
Price: from $1,359
2. 20-Day Panama Canal Cruise – Holland America Line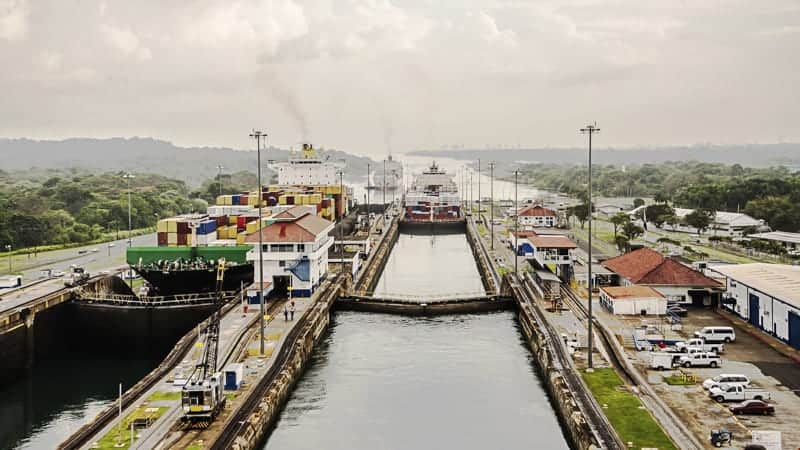 Sailing from San Francisco to Fort Lauderdale, from the Pacific to the Atlantic, on this fantastic Panama Canal Cruise you'll explore much of Central America. On the itinerary are Mayan ruins, tropical rain forests and iconic man-made structures in places such as Guatemala, Costa Rica, the Panama Canal and Aruba.
Ports of call: San Diego, Puerto Vallarta, Huatulco, Puerto Chiapas, Puerto Quetzal, Corinto, Puerto Caldera, Panama Canal, Oranjestad, Willemstad and Fort Lauderdale
Duration: 20 days
Price: from $1,149
3. 15-Day Hawaiian Island Cruise – Princess Cruises
Scared of flying but still want to fulfill your life's dream of visiting Hawaii? There's hardly a better way to do that than by going on a Hawaiian Island Cruise from San Francisco. This particular 15-day voyage involves quite a lot of time at sea—Hawaii isn't close to anything at all—but that gives you plenty of opportunities to relax and enjoy the onboard amenities. Once arrived in Hawaii, you'll visit iconic places like Honolulu and Maui.
Ports of call: Hilo, Honolulu, Kauai, Maui and Ensenada
Duration: 15 days
Price: from $1,298
4. 21-Day Northern Pacific Adventurer Cruise – Holland America Line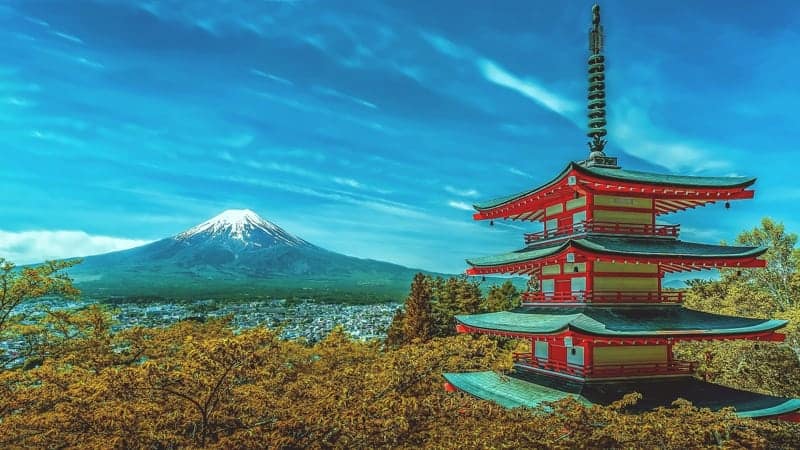 The American Pacific Northwest lies within easy reach for any cruise ship departing from San Francisco. Therefore, there are several cruises that cover the West Coast, but there's nothing too special about those. The reason we chose this Northern Pacific Adventurer Cruise by Holland America Line is that it goes way beyond the American West Coast. In fact, this cruise takes you all the way around the entire Northern Pacific. This means that you'll start in San Francisco and end in Yokohama, Japan, on the way stopping in Canada, Alaska and Russia.
Ports of call: Victoria, Seattle, Ketchikan, Sitka, Kodiak, Dutch Harbor, Nome, Petropavlovsk, Kushiro and Yokohama
Duration: 21 days
Price: from $3,129
5. 54-Night San Francisco to Singapore Cruise – Regent Seven Seas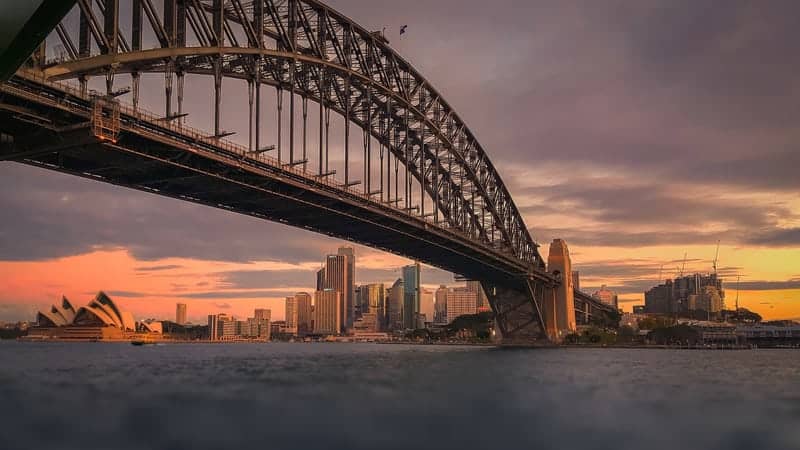 One of the world's most luxurious cruise lines, Regent Seven Seas has several cruises from San Francisco. These cruises require a seriously large budget, but if you can afford it, it's a once-in-a-lifetime kind of experience. This epic 54-night San Francisco to Singapore Cruise is part of Regent Seven Seas' sensational round-the-world cruise, which are as luxurious as it gets. This particular leg includes stops in Hawaii, Tahiti, Bora Bora, Fiji, New Zealand, Australia and Bali. Could it get more exotic and tropical? We didn't think so either!
Ports of call: Honolulu, Papeete, Bora Bora, Lautoka, Auckland, Wellington, Sydney, Brisbane, Cairns, Bali, Surabaya, Singapore and several more
Duration: 55 days
Price: $37,499