5 Best Cruises from San Francisco, CA
Last updated on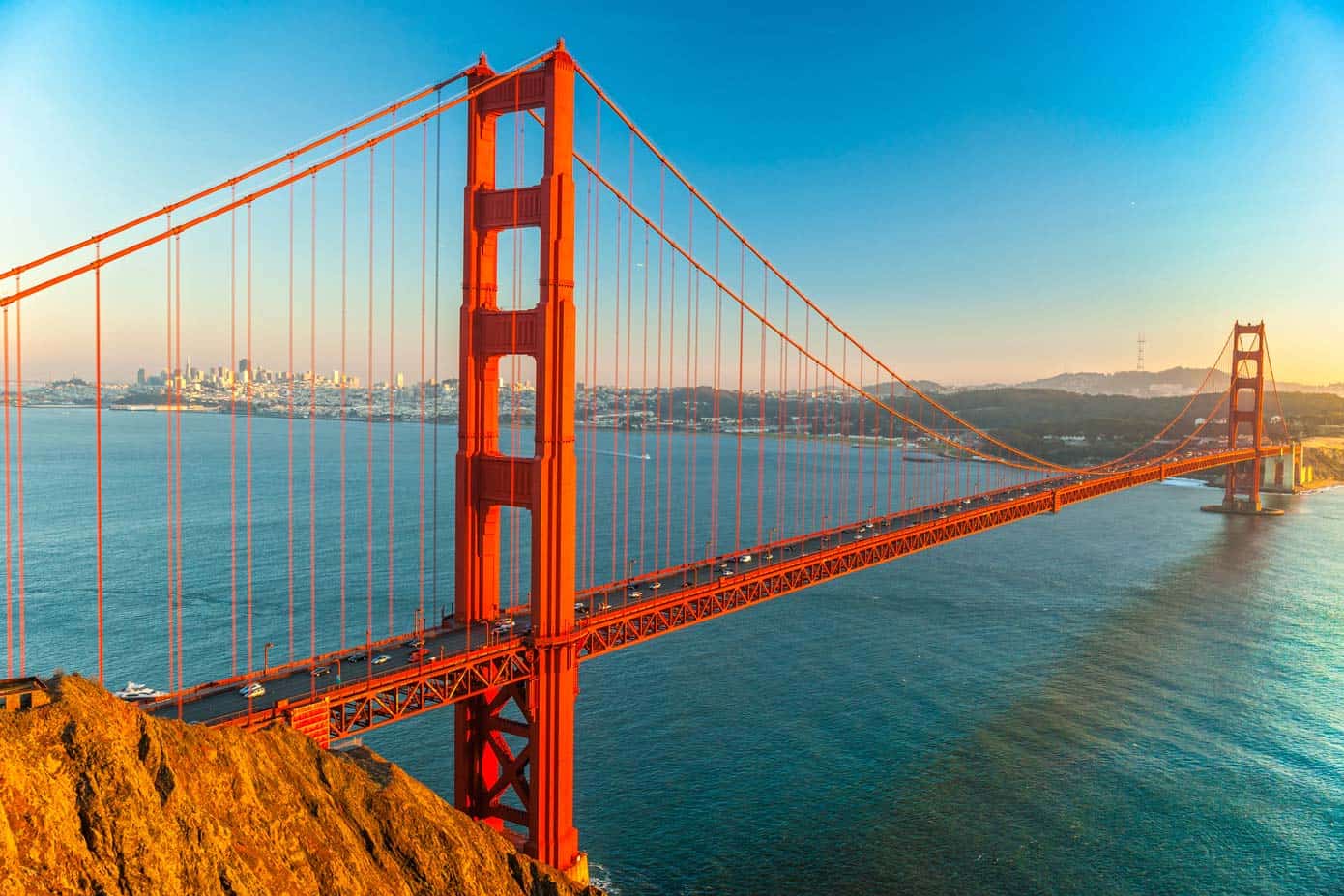 Many of the world's top cruise lines offer cruises from San Francisco. A world-class destination on its own—home to the Golden Gate Bridge, Alcatraz and Fisherman's Wharf—San Francisco is also a main departing point for cruises along the U.S. West Coast, as well as in the Pacific Ocean with all its tropical beauty and cultural diversity.
Also, how amazing is it that you can start, or finish, your dream cruise by exploring one of America's1 greatest cities? The cruise destinations from San Francisco, too, are nothing short of superb, as you will see below.
Best Cruises from San Francisco
Cruising From San Francisco
Thanks to its convenient location in the middle of California—and the west coast of the North American continent—the city is a strategic starting point for cruises to the northern wilds, the southern sun and the western islands.
Whichever region in and around the Pacific Ocean you desire to explore, San Francisco is a great city to begin your journey. On a San Francisco cruise, each corner of this vast ocean could be—quite literally—at your doorstep, from Mexico to Alaska, Hawaii and even the Panama Canal.
1. Alaska Cruises from San Francisco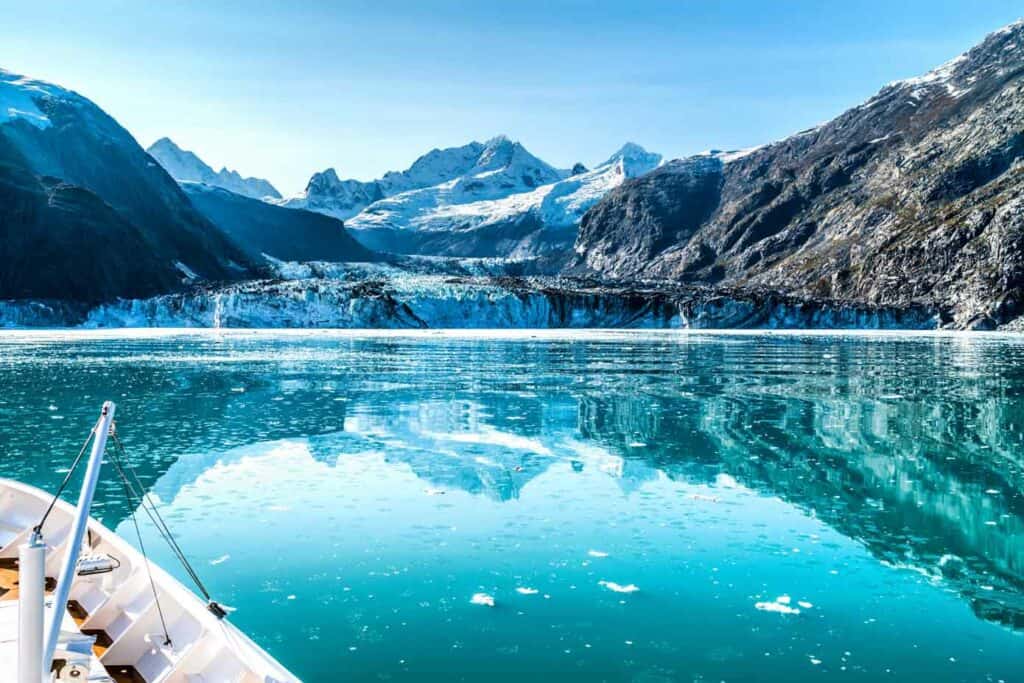 Sail from sunny California to glacier-clad Alaska, a journey that'll take you along the entire northern part of the West Coast. Cruise along Northern California's redwood-topped coastal cliffs, past the countless sea stacks of the Oregon Coast and through the orca-inhabited waters of Washington and British Columbia.
On most cruises from San Francisco to Alaska, you'll spend the first couple of days at sea. Once you're up north, a typical cruise, depending on your cruise line and itinerary, may include a stop or two at British Columbia destinations, such as Victoria and the famed Inside Passage.
In Alaska, you can immerse yourself in the local Alaskan lifestyle, enjoy delicious fresh-caught seafood, learn about Native Alaskan culture and gaze at breathtaking coastal landscapes.
Popular ports of call on San Francisco cruises to Alaska are Juneau, Skagway, Sitka and Ketchikan.
Additionally—and arguably the highlight of your trip—many itineraries include a visit to spectacular Glacier Bay National Park, as well as Icy Strait Point and Tracy Arm Fjord. These cruises usually take at least 10 days.
2. Panama Canal Cruises from San Francisco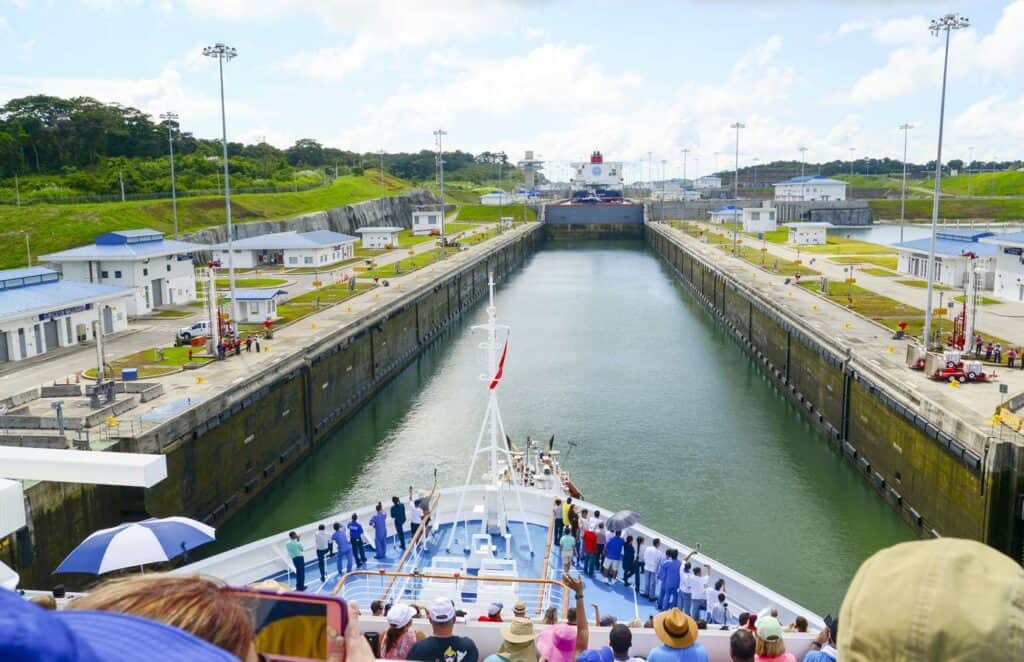 Unlike other cruise destinations from San Francisco, which can be visited on a roundtrip cruise, a Panama Canal cruise is always a one-way journey. These sailings typically are 15 days or more. Leaving San Francisco behind, you'll sail south to Baja California, soaking up some Mexican sunshine and visiting famous tourist destinations like Cabo San Lucas.
Continuing south still, the ship will take you along almost the entire west coast of Central America, on the way stopping at beautiful cities, which may include San Juan del Sur, Puerto Quetzal, Puntarenas and Panama City. Each cruise line has its own ports, though, so make sure to check and compare individual itineraries if there are some destinations you really want to visit.
The top experience on a Panama Canal cruise from San Francisco is, of course, the Panama Canal itself. The day trip across the canal will be something you'll never forget. Once in the Caribbean Sea, the ship sails through the tropical Caribbean islands and, most likely, stops at port on the U.S. East Coast, which could be Fort Lauderdale or even New York City.
3. Hawaiian Islands Cruises from San Francisco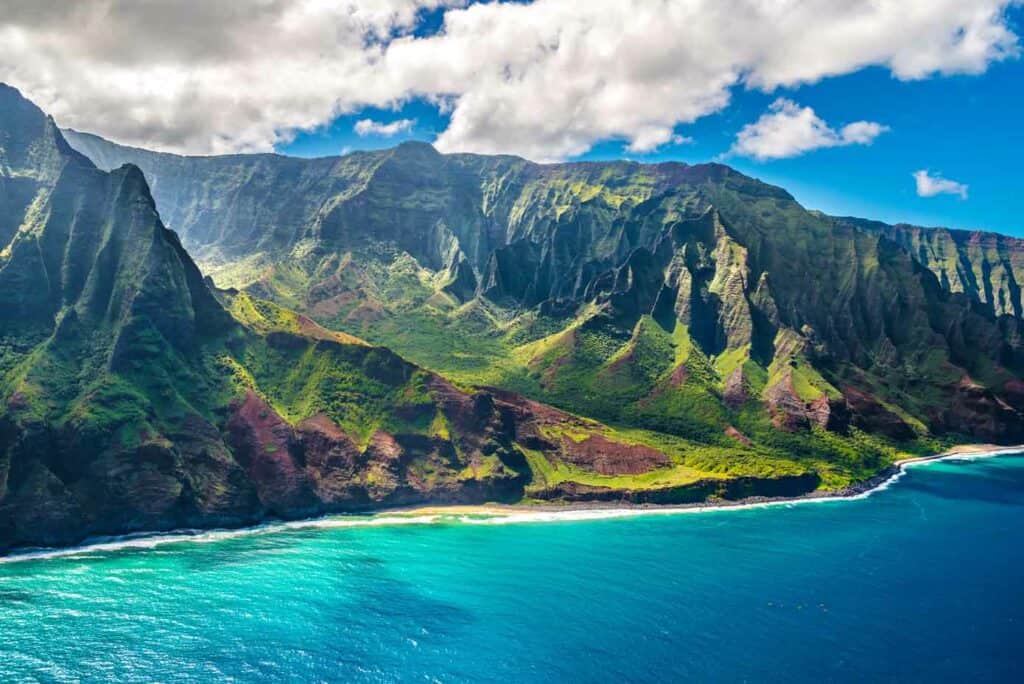 Scared of flying but still want to fulfill your life's dream of visiting Hawaii? There's hardly a better way to do that than by going on a Hawaiian Island cruise from San Francisco. Board your ship at the Port of San Francisco, unpack only once, and settle in for a once-in-a-lifetime trip around what's arguably the world's most famous archipelago.
Generally, cruises from San Francisco to Hawaii are round-trip sailings that last about 15 days (or nights). You'll spend a significant amount of your time at sea while you make your way to and from these volcanic islands in the middle of the Pacific Ocean. Count on about half of the total number of days spent at sea. This, however, does allow for a super-relaxed cruise holiday. Because there are no new ports or destinations to explore each day, you have plenty of time to enjoy the ship's amenities and services, spend time with your co-cruisers and unwind.
Once you're in Hawaii, you'll get to visit several of the main islands, all of which have their own vibe and attractions. Explore the iconic city of Honolulu, visit Hilo and Hawai'i Volcanoes National Park, see Kauai's sensational Na Pali Coast and Waimea Canyon, and/or explore the vibrant coastal towns of Maui.
4. West Coast Cruises from San Francisco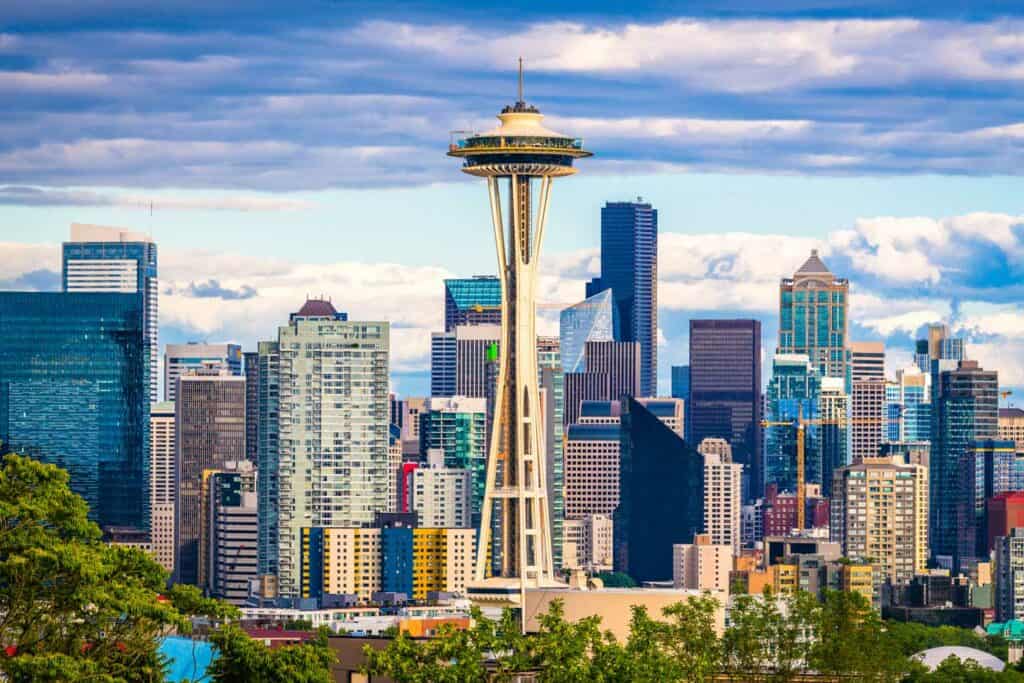 San Francisco, thanks to its great location, is also a great place for shorter "mini-cruises" on the U.S. West Coast. Between 3 and 7 days long, these San Francisco cruises sail to either the north or the south. Both one-way and round-trip options are available, although the latter are more plentiful.
Whichever part of the West Coast you choose to explore, a cruise is probably the easiest way to travel between places of interest. Going south, you'll visit amazing cities like Santa Barbara, Los Angeles, San Diego and, possibly, Ensenada (Mexico). This option offers you sun, sea, sand and California vibes.
On the other hand, when you sail north, you get to explore the verdant Pacific Northwest. From San Francisco, itineraries include such wonderful destinations as Astoria (Oregon), Seattle (Washington) and/or Vancouver and Victoria (British Columbia, Canada).
5. Mexico Cruises from San Francisco
Enjoy some Mexican flair, fiesta and food on a cruise from San Francisco to the Mexican Riviera (Baja California). There are several itinerary options available, from short 4-day sailings to more extended and in-depth 10-day journeys. However much time (and money) you have, a Mexico cruise from San Francisco is always a fun experience.
The shorter itineraries usually don't go further than Ensenada, on the way possibly stopping in San Diego, while the longer sailings take in sun-soaked spots like Cabo San Lucas, Mazatlan and Puerto Vallarta. Again, ports of call differ between cruise lines and itineraries. However, each Baja California cruise from San Francisco offers you that fun, stress-free and everything-is-possible feel that only a Mexican holiday can provide.
Cruise Lines That Visit San Francisco
As one of the main cities on the West Coast, San Francisco is a popular tourist destination. This fact has not escaped the attention of the major cruise lines, most of which embark and disembark here. Currently, these are the main cruise lines whose ships visit the Port of San Francisco. You'll notice that they include many of the world's leading lines.
Celebrity Cruises
Cunard
Disney Cruise Line
Holland America Line
Norwegian Cruise Line
Oceania Cruises
Princess Cruises
Regent Seven Seas Cruises
Royal Caribbean
Silversea Cruises
About the Port of San Francisco
The Port of San Francisco is one of the busiest cruise ports on the West Coast. Annually, it receives more than 100 ships and almost 400,000 passengers at its James R. Herman Cruise Terminal (Pier 27) and Pier 35 Cruise Terminal.
Centrally located at the San Francisco waterfront, both piers offer great views of the city, while access to downtown couldn't be more convenient. They are very close to each other on the northeastern edge of the San Francisco peninsula. Popular Fisherman's Wharf is only minutes from these terminals, while views of Alcatraz Island and the Golden Gate Bridge make this one of America's most scenic cruise ports.