12 Best Things to Do in Alaska
Last updated on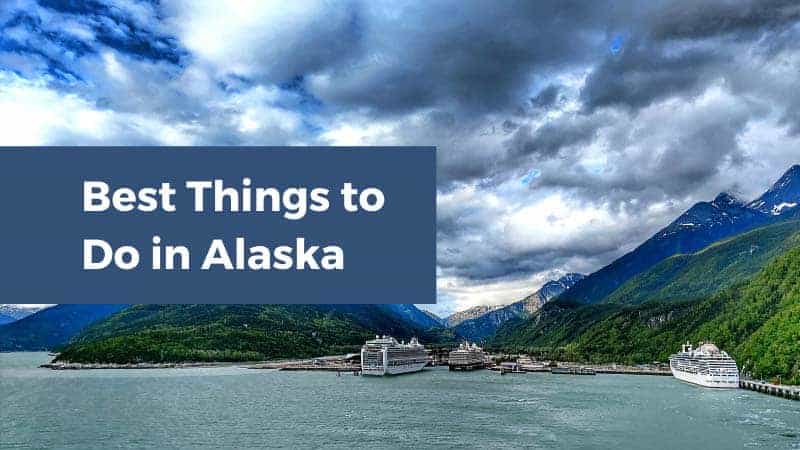 A cruise to Alaska is not at all what you might imagine a cruise to be like. Instead of sun-drenched beaches, tall palm trees and tropical cocktails, you get moody weather, rugged landscapes, and iconic wildlife.
Alaska remains one of the world's most easily accessible frontiers, reachable by cruise from major cities like Seattle and Vancouver. So if you're wondering what makes Alaska cruises so extremely popular nowadays, just check out these amazing things to do in Alaska while visiting on a cruise. We challenge you to not get excited about going on a cruise to Alaska!
12 Best Things to Do in Alaska
From the scenic Inside Passage to the wild Arctic North, from calving glaciers to towering mountains, Alaska truly is the epitome of all things wild in this world. When you add adventurous activities and local cuisine into the mix, you've got yourself an epic cruise destination.
The number of Alaska cruises has increased dramatically in recent years. Itineraries from various cruise lines now include numerous Alaskan coastal towns, national parks and scenic areas—most of them are between Seattle or Vancouver and Anchorage. Our best things to do in Alaska below offer a sampling of all the fun and beauty that awaits in America's wildest state.
1. See Spectacular Glacier Bay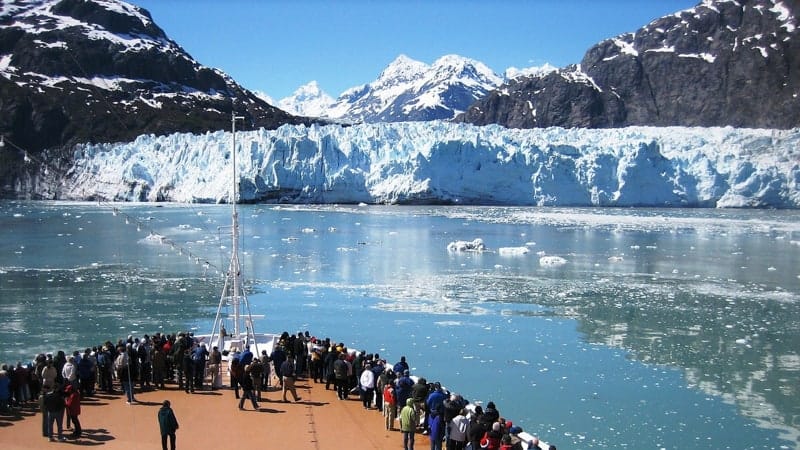 One of the star attractions of basically all cruises to Alaska is Glacier Bay. The centerpiece of a national park and UNESCO World Heritage Site, this breathtaking bay features several calving glaciers, countless icebergs and huge mountains.
It's also a great place to see all kinds of wildlife, from whales to eagles and (if you're really lucky) even bears.
2. Meet a Bunch of Cute Sled Dog Puppies
Dog sledding—known as mushing—is one of the most typical things to do in Alaska. Many cruises offer on-shore mushing excursions, but if you're looking for a more low-key activity, you can also visit cute husky puppies.
Both Skagway and Juneau are home to a Sled Dog Discovery & Musher's Camp, where you can play with sled dog pups in the Alaskan rain forest.
Ask us about these when you request a quote.
3. Go on a Bear Watching Excursion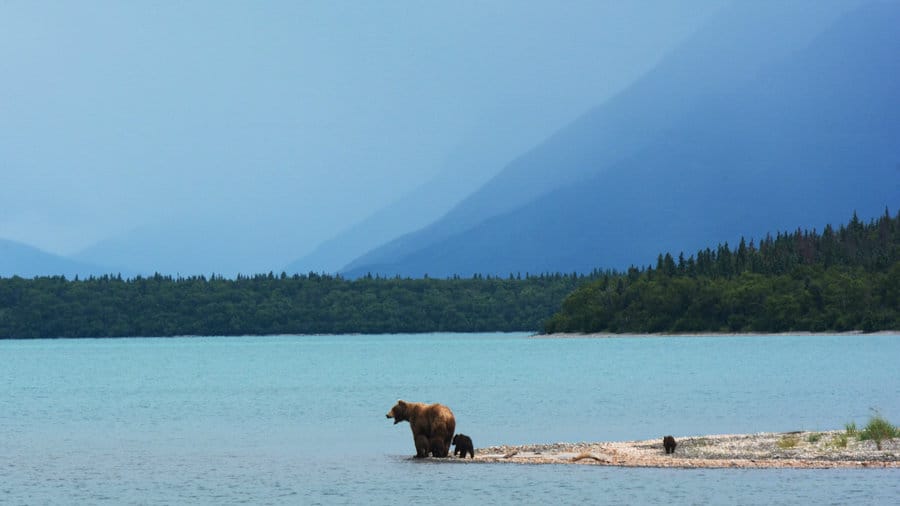 One of the biggest appeals of going on a cruise to Alaska is the opportunity to see large wildlife from a safe distance. This includes whales, but definitely also bears. Alaska is home to both black and brown bears and pretty much every cruise port has bear watching tour companies. Ketchikan, for example, is particularly great for grizzly bear viewing trips.
4. Admire the Totem Poles in Sitka
Most cruise itineraries include a stop in Sitka, a small town on Baranof Island, which is only accessible by boat or plane. Surrounded by ocean and the mountains of Tongass National Forest, Sitka offers plenty of outdoor activities.
Arguably its main highlight, however, is the numerous Tlingit totem poles on the 1-mile Totem Trail. There's also fascinating Russian and American pioneering history to discover.
5. Visit Denali National Park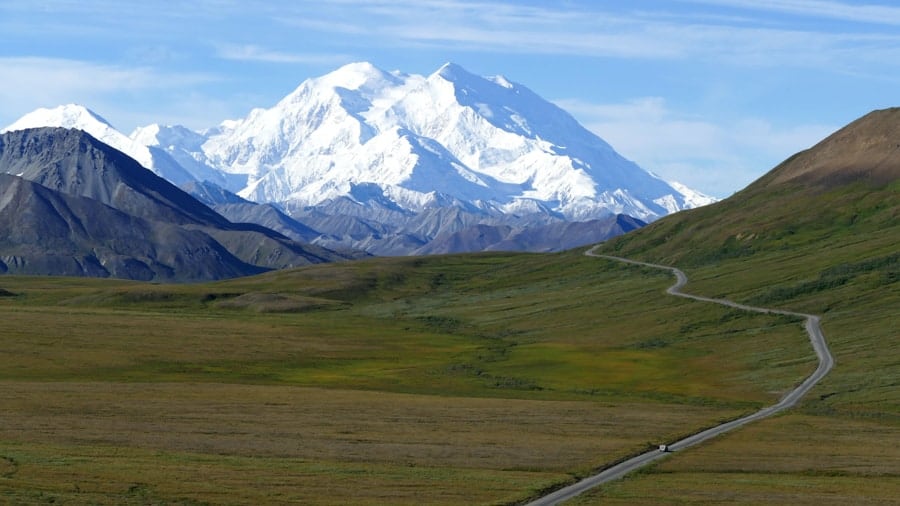 The crown jewel of Alaska's nature parks, Denali National Park, is home to the highest mountain in North America: Denali. This massive glacier-covered mountain dominates this enormous park, which also features alpine meadows, huge valleys and abundant wildlife.
Visiting Denali National Park is easily one of the best things to do in Alaska. It offers some of the best chances to see Alaska's "Big Five"—bears, moose, wolves, Dall sheep and caribou.
6. Indulge in Fresh Fish and Seafood
Fishing is one of Alaska's main industries and you can find some of the world's best fish and seafood in its coastal towns. Especially Ketchikan is renowned for its fish dishes—it's the unofficial world capital of salmon. If you time your cruise well, you can see the famous salmon run in the river running through the town. A visit to the Ketchikan hatchery is fascinating as well.
Additionally, you can also go on a shore excursion with a crab boat. King crab is another Alaskan staple and you should definitely grab some freshly caught crab with melted butter!
7. Ride the White Pass & Yukon Route Railway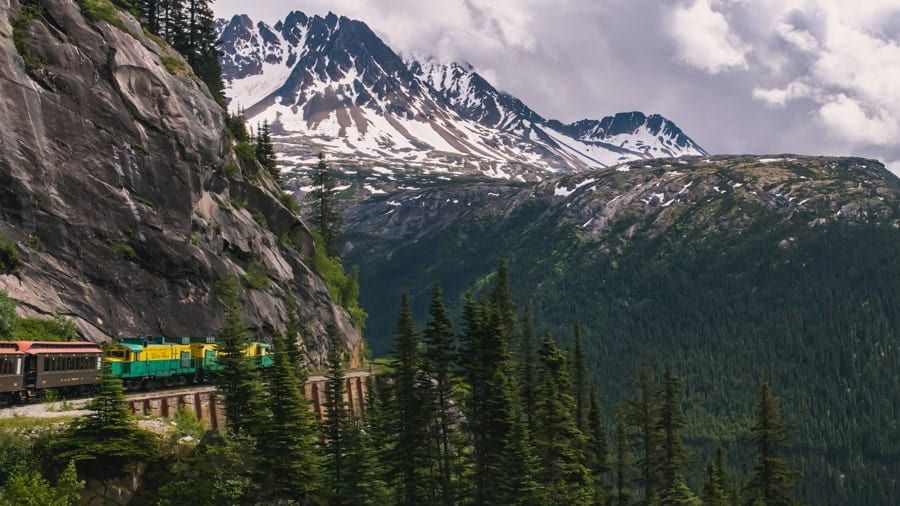 Widely regarded as one of the world's most scenic railroad journeys, the White Pass & Yukon Route is among the most popular on-shore excursions on Alaska cruises. This magnificent railroad winds its way from Skagway through wide river-cut valleys, along steep slopes and over spectacular mountain passes. Ask us about this when booking your cruise.
8. Explore the Gold Rush Town of Skagway
Skagway is another traditional stop on cruises to Alaska. One of the main gateways to the gold fields in Alaska and the Yukon, it was a thriving hub during the Klondike Gold Rush. In fact, Skagway used to be Alaska's largest town at the end of the 19th century.
Its current population is only a fraction of what it once was, but the town itself has retained its gold rush atmosphere. Attractions include historic saloon, gold rush museums, outdoor activities and even gold panning excursions.
9. Hike on a Giant Glacier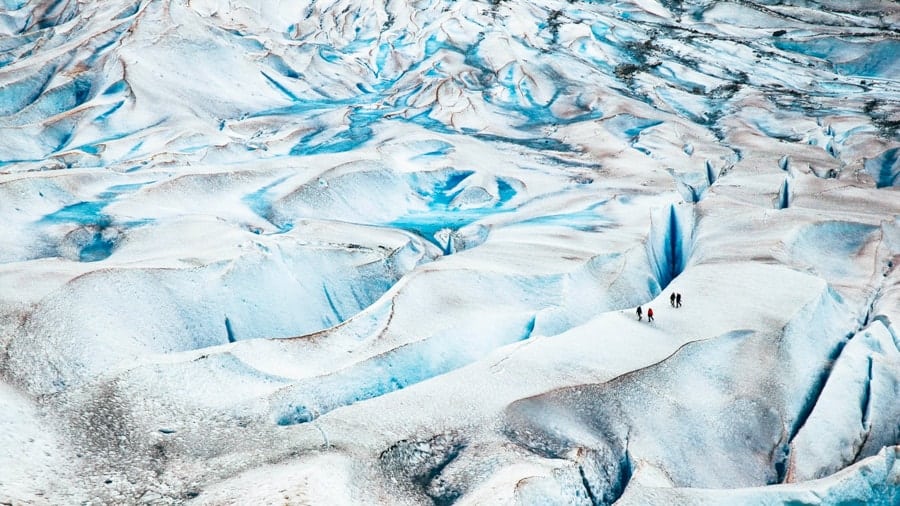 Glacier hiking is undeniably one of the top things to do in Alaska for adventure-minded visitors. You'll see plenty of glaciers in the distance from the ship, but nothing compares to actually walking on one.
A popular place to do that is Juneau, where you can join an excursion to the mighty Mendenhall Glacier.
10. Explore Alaska's Coastline Up-Close with a Sea Kayak
Although the views from your balcony room are no doubt amazing, the experience of paddling along these rugged coasts at your own pace is even better. You'll find sea kayaking providers all virtually all tourist towns along the southeastern coast of Alaska, from Ketchikan, Sitka and Skagway to Juneau and Anchorage.
Typical outings are 3-4 hours, but it's also possible to rent kayaks for multiple days if you're into that sort of adventures.
11. See Juneau From Above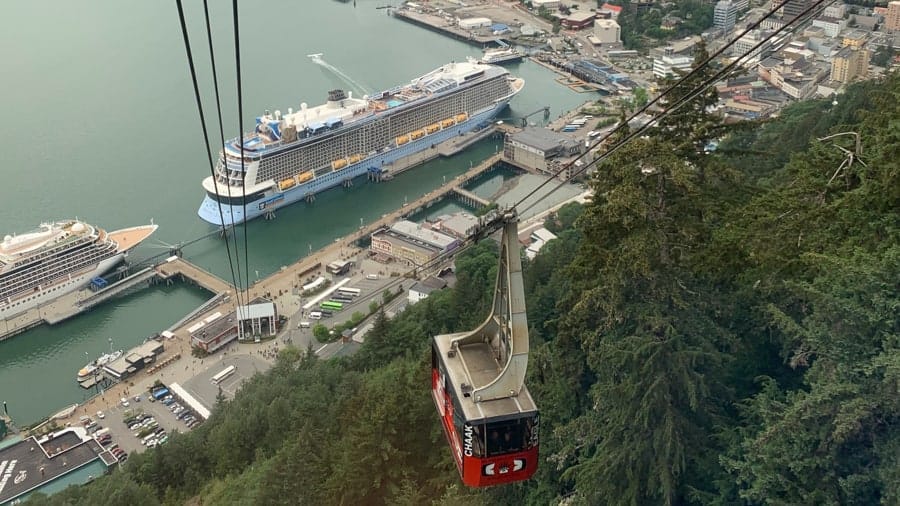 One of the best things to do in Alaska's capital, Juneau, is a ride on the Goldbelt Mount Roberts Tramway. It offers stunning panoramic views of the city below and the mountains beyond. Additionally, there's also great hiking, Native Alaskan cultural exploration, wildlife viewing and seafood to be enjoyed.
12. Drive the Seward Highway
If you're going on a one-way Alaska cruise with Anchorage as your arrival port, we highly recommend renting a car and driving the scenic Seward Highway. This 125-mile highway runs through the heart of the Kenai Peninsula—from Anchorage to Seward—and past myriad viewpoints, trailheads, parks and other attractions.
Unquestionably one of the best things to do in Alaska, this is a phenomenal way to continue your Alaska adventure.