8 Best Cruise Lines for Young Adults
Last updated on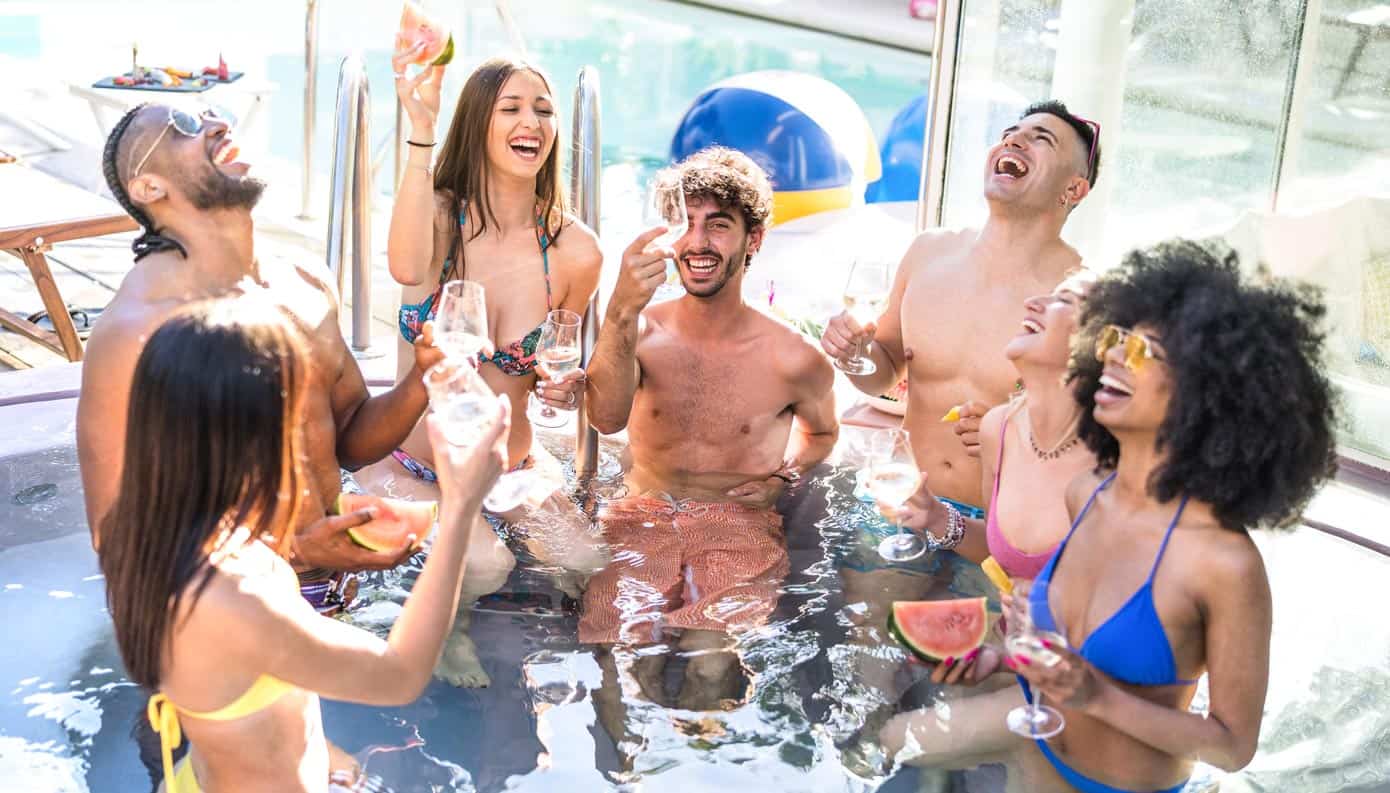 For decades, the ocean cruise industry catered toward either retired travelers or young families. Those days, however, are long gone. Nowadays, going a cruise is incredibly popular among the younger crowd as well. It's not unusual at all to go on cruises as a 20-something year old. In fact, many cruise lines now have plenty of amenities and facilities that focus on young people. In this post, we focus on the millennial audience, and have made an overview of the best cruise lines for young adults.
Before we begin, keep in mind that some cruise lines have minimum age requirements. Similar to renting a car, there are cruise lines that require you to be at least 21 years old. Make sure to ask your travel agent (call us at 800-498-7245 with questions) about any restrictions. If you decide to book with us (arguably the best option and cheapest price), our agents will work with you to identify the best cruise line for you.
Our Picks for the Best Cruise Lines for Young Adults
Millennials tend to spend their money on experiences instead of on material things. The following best cruise lines for young adults know this and have catered their ships and activities to this. On their ships, you'll find nightclubs and concert venues, along with things to do like bar crawls, hiking excursions and onboard zip lining.
1. Carnival Cruise Lines
Let's start with arguably the best cruise line for young adults in the world, Carnival Cruise Lines. Its name alone tells you everything you need to know, really. Carnival's "fun ships" are all about entertainment, nightlife and places to relax during the day. They boast a festival-like atmosphere, including pool parties and active shore excursions. The ships feature some truly unique bars and their newest ship even has its own craft brewery.
2. Royal Caribbean
Royal Caribbean is definitely the best cruise line for active young adults. Their ships are chock-full with features catered to the younger, more active crowd. There are climbing walls and surfing simulators, martini-mixing robots and a plethora of bars, nightclub and entertainment venues.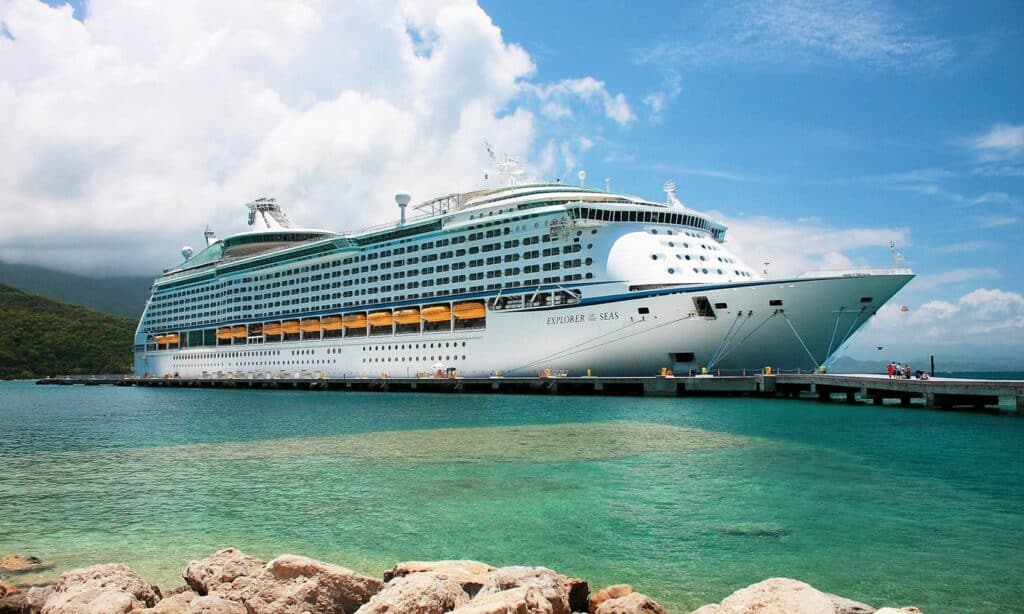 3. Celebrity Cruises
Although Celebrity Cruises is more suitable for young adults who are after a combination of relaxation and action—not just nightlife alone—, its "Sin City" burlesque venue does justify its spot in this list. This theater hosts shows every night, while you can do things like taking dance classes, relaxing at the Lawn Club and sampling craft beers at the Gastropub during the day.
4. Norwegian Cruise Line
Young adults who like to party and gamble will want to check out what Norwegian Cruise Line has to offer. They're said to have the best casinos of all cruise lines, while its night-long parties at the White Hot Party, its ice bars and lack of single supplements make it ideal for single young adults.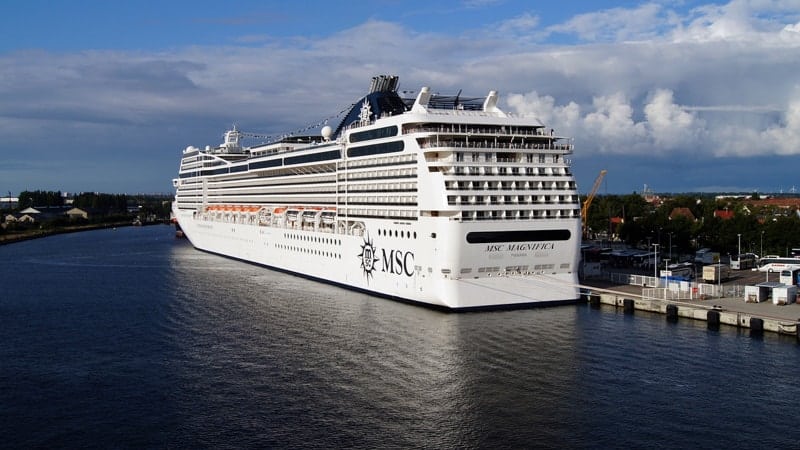 5. MSC Cruises
On the Top 18 adults-only deck on their Fantasia-class ships, MSC Cruises features relaxation areas, bars and spa treatments. This is one of the best cruise lines for young adults, especially because it offers discounts per cabin for groups and couples. It's ideal for young couples or groups of friends looking for a perfect getaway. Amenities range from live music and theater performances to shopping areas and bars.
6. Virgin Voyages
New to the industry is Virgin Voyages. To sail on a Virgin Voyage cruise, you'll have to be at least 18 years of age, making this an attractive option for young adults who don't want to be bothered by kids. Unlike other cruise lines, the target audience here isn't families. The goal is to attract people who wouldn't normally consider going on a cruise. One things for sure, Virgin Voyages is going to transform the industry. Details are limited, but check out Virgin Voyages and what's to come.
7. P&O Cruises
For shorter cruise trips, P&O Cruises is the company for you. Their P&O Sea Breaks are three- to five-nights long, offering young adults the chance to for a cruise that's more affordable than sailings of a week or more. Note that these short cruises take place in and around Australia, though, but they're an excellent addition to any vacation in Australia, a country that's super-popular among young backpackers anyway.
8. Disney Cruise Line
Young adults could, of course, also include young families. So, because we didn't want to leave those out, we included Disney Cruise Line in this best cruise lines for young adults list. This particular cruise line caters to children, but also has plenty to offer for adults. There's on-board babysitting and kids' clubs, along with adults-only entertainment such as comedy shows and concerts.
So there you have it, the best cruise lines for young adults. Have any questions? Feel free to contact us anytime using our contact page.