8 Best Cruise Lines for Young Adults
Last updated on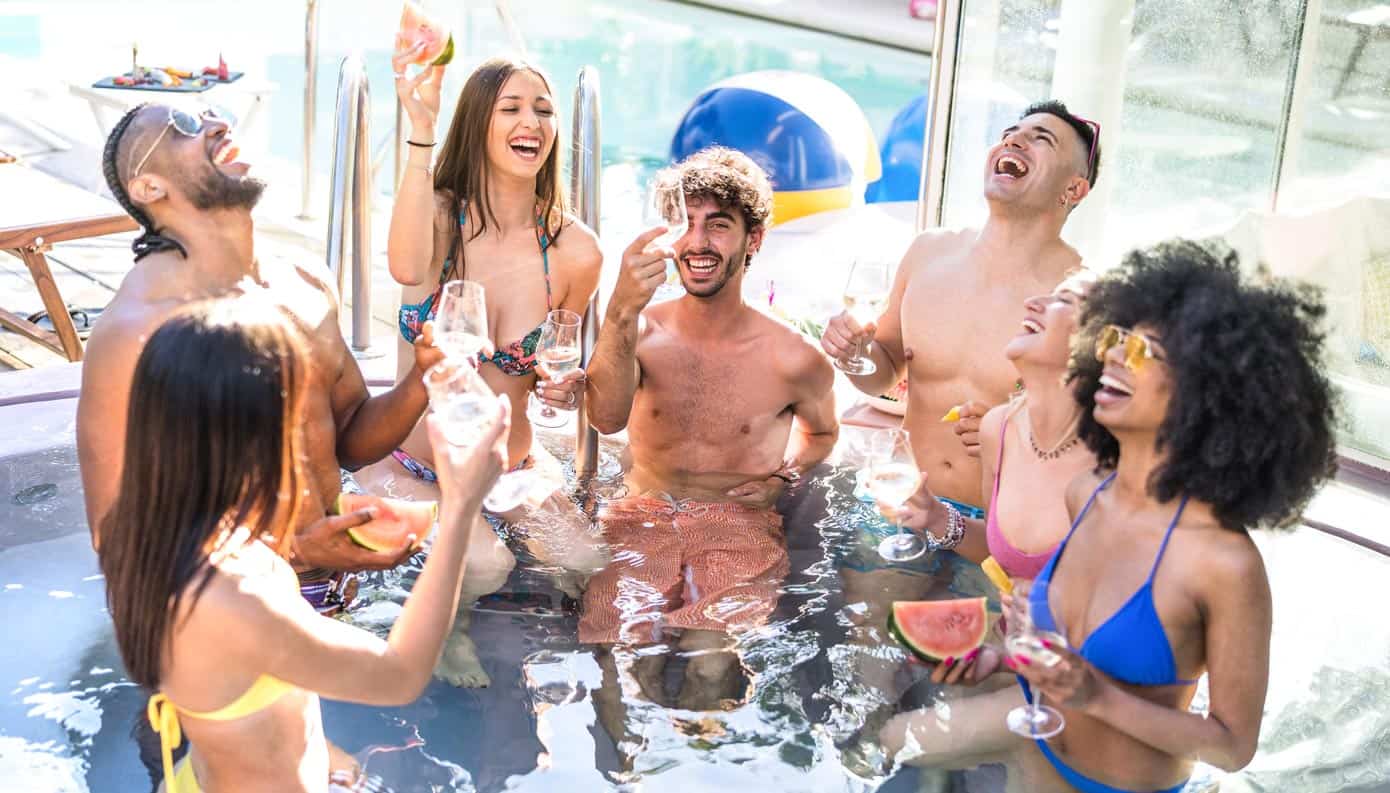 For decades, the ocean cruise industry catered toward either retired travelers or young families. Those days, however, are long gone. Nowadays, going a cruise is incredibly popular among the younger crowd as well. It's not unusual at all to go on cruises as a 20-something year old. In fact, many cruise lines now have plenty of amenities and facilities that focus on young people. In this post, we focus on the millennial audience, and have made an overview of the best cruise lines for young adults.
Important: Keep in mind that most cruise lines have minimum age requirements. Similar to renting a car, most cruise lines require that you be at least 21 years old. Make sure to ask your travel agent (call us at 800-498-7245 with questions) about any restrictions. If you decide to book with us (arguably the best option and cheapest price), our agents will work with you to identify the best cruise line for you.
Our Picks for the Best Cruise Lines for Young Adults
Millennials tend to spend their money on experiences instead of on material things. The following best cruise lines for young adults know this and have catered their ships and activities to this. On their ships, you'll find nightclubs and concert venues, along with things to do like bar crawls, hiking excursions and onboard zip lining.
So there you have it, the best cruise lines for young adults. Have any questions? Feel free to contact us anytime using our contact page.