Viking Cruises – DOUBLE DISCOUNTS!
Up to $1,200 OFF PER COUPLE & Incredible Itineraries
Search the Web's Largest Cruise Database
Recent Testimonial from Charles in Texas
SURPRISE!!! I am home. About the middle of the day on Friday (notice that it was a Friday the 13th), the corporate offices of Norwegian Cruise Line cancelled all cruises scheduled to begin in the next couple of weeks because of the pending worldwide crisis of the coronavirus. Since I was scheduled to begin the second cruise in my back-to-back cruises yesterday (Saturday, March 14), my cruise was cancelled. That left me stranded in Santiago, Chile. Norwegian provided computers, WIFI availability, and phones for those on the ship to use to change their travel plans. (There were over 300 people on the ship who were doing the back-to-back.) I contacted Amy Delia, my travel agent at Cruise Travel Outlet, to see if she could get me home from Chile. Amy is a miracle worker!!! She was able to get me a seat on an overnight, nonstop, 10 hour flight (all seats on the flight were taken) from Santiago to DFW last night/early this morning. Although I will miss being unable to go to more ports in Chile, two ports in Peru, through the Panama Canal from south to north, and a port in Costa Rico, I had a wonderful cruise from Buenos Aires, to Montevideo, Uruguay, to several ports in Argentina (including the southern-most city in the world), the Falkland Islands, around the southern tip of South America (Cape Hope), and to Santiago and a few other ports in southern Chile. If you are ever in need of an excellent travel agent, I highly recommend to you Amy Delia at Cruise Travel Outlet. I will send travel pictures later. For now, I want some sleep—didn't get too much last night on the flight.
Always Available
Travel experts available 24/7
1-800-498-7245
Free cruise planning and expert advice
The Best Prices
We won't be undersold, ever
When you book 6 cabins with us you may qualify to cruise free! View our best group cruise rates and deals.
Get the lowest and best price on 2019 and 2020 Viking River Cruises. Browse Viking Cruise deals.
We offer the the lowest prices on 2019 & 2020 Boston to Bermuda cruises. It's our best price guarantee!
Special Cruise Pricing and Limited Time Savings!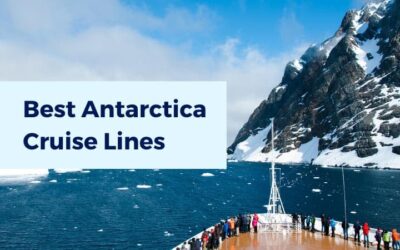 It's a fact that Antarctica cruises are booming. By now, several cruise lines offer cruises to Antarctica, including...
read more
Best From the Blog
Our best and most popular from over 75 blog posts.
Over 250,000
Cruises Booked