As an island nation, Ireland is among the perfect destinations for a cruise. In addition to being extremely accessible from the Western European mainland as well as major British port cities, the country also boasts lots of history and beautiful landscapes. Now, there's a lot of different cruises that call at ports on the Emerald Isle, but the following are definitely among the best cruises to Ireland.
4 Best Cruises to Ireland
Are you after a relaxing vacation soaked in culture and history? Or do you maybe want some more nature in your trip? Something that combines everything perhaps? Well, the best cruises to Ireland are those that include everything, from historic sites to Dublin pubs and epic (coastal) landscapes.
These three have it all—and even more! What sets them apart and makes them so great is that they depart from major cities in Western Europe, respectively London/Southampton, Amsterdam and Paris/Normandy. Note that these cruises are all quite popular. In order to find the best cruise deals, you can check out the tips in this blog post. If you're entirely new to cruising, you might find these cruise hacks and tips useful.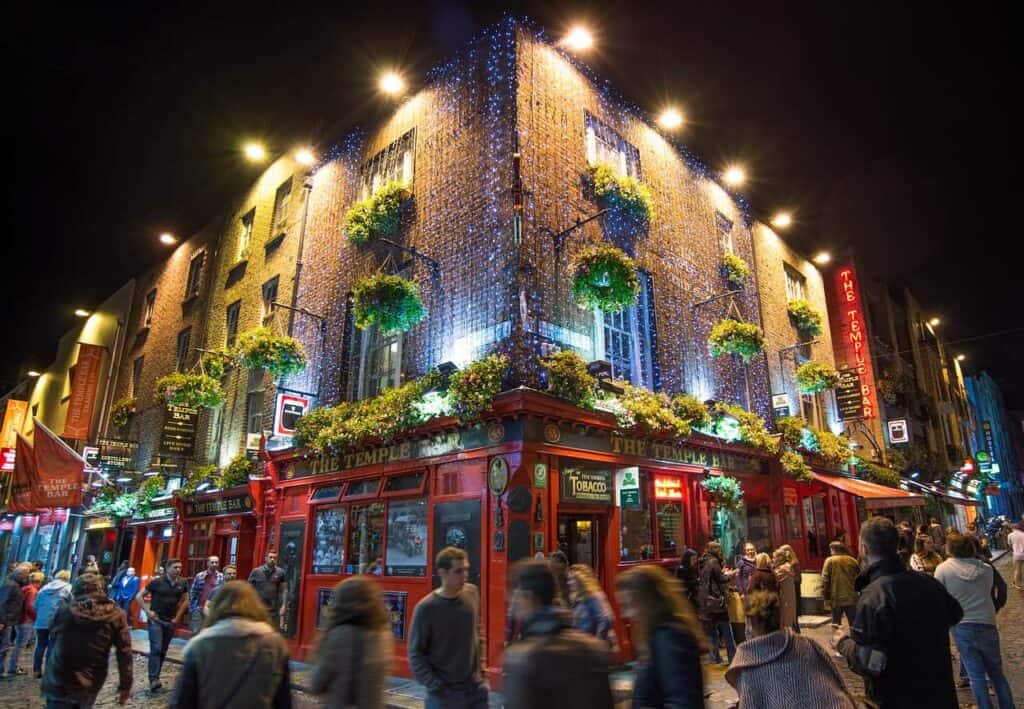 Celebrity Cruises – 13-Day British Isles Cruise (from Amsterdam)
This fantastic 12-night, 13-day circuit cruise from Amsterdam takes in the Netherlands, England, Scotland and Ireland for the ultimate Great Britain and Ireland cruise.
The beauty of this particular cruise is that, after a day in Amsterdam, at the Cliffs of Dover and at sea, you'll be at one of Scotland's most beautiful and iconic destinations. On the fourth day of this great cruise, the ship docks in Inverness and you'll be able to visit Loch Ness and its stunning surroundings. Another day at sea brings you to Glasgow, where you'll spend the entire day exploring one of the UK's greatest historic cities.
One day later, the ship will be tendered in Belfast, the capital of Northern Ireland. Once a hub a sectarian violence, Belfast has undergone a tremendous transformation and now boasts both reminders of its turbulent past and ultra-modern architecture. Visit the Titanic Quarter and explore a pub-lined waterfront before hopping back onto your ship. On day eight of this amazing cruise—truly one of the best cruises to Ireland—you'll be in Liverpool. Having been an important port city for several centuries, Liverpool is also well-known for being the home of the Beatles.
The city of Dublin is the next destination. The urban symbol of Ireland, this is a place dating back a thousand year and filled to the brim with historic architecture and lively pubs. There's plenty to do and you only have one day, so you'll have to choose between iconic attractions such as Dublin Castle, Trinity College, St. Stephen's Park, the Jameson Distillery, the Guinness Storehouse and the James Joyce Cultural Center.
After three memorable days in Ireland, the cruise continues to Cork where it'll stay for two days and a night before heading back to Amsterdam.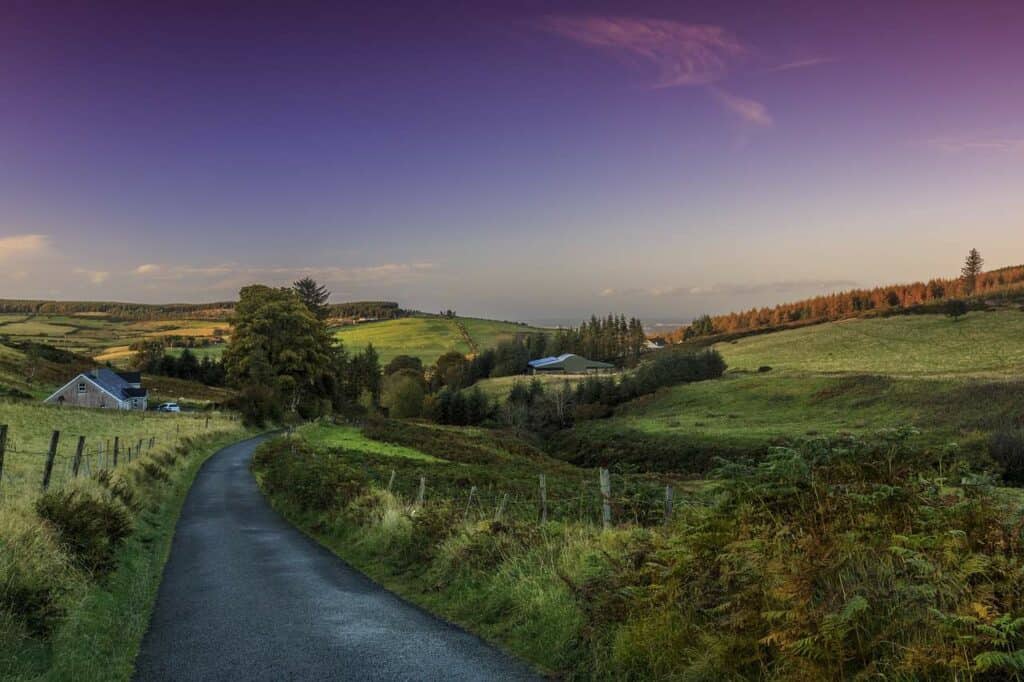 Celebrity Cruises – 14-Night Azores & Transatlantic Cruise (from Fort Lauderdale)
Another superb Celebrity cruise to Ireland is their 14-night Azores & Transatlantic Cruise from Fort Lauderdale. This is a one-way cruise from North America to Europe, including six ports. You'll leave Fort Lauderdale, Florida in the late afternoon, after which the ship will be crossing the Atlantic Ocean for a full week (seven days).
On the ninth day, you'll arrive in Madeira, one of the beautiful Portuguese Azores islands. The ship docks in Funchal, the island's largest city, and you'll have a full day to explore. Known as the "Floating Garden", Madeira is home to a wealth of various fruit, vegetables and flowers. Its rugged mountain ranges, sheer cliffs and verdant valleys might even remind you of tropical islands like Hawaii.
After another two days at sea, you'll arrive in Cork, the culinary capital of Ireland. This ancient city is chock-full with lively pubs, great museums, historic churches and a plethora of quality restaurants. Next up is Belfast, Northern Ireland's capital and a city boasting both historic sites and modern architecture. Despite its notoriously violent past, Belfast has managed to transform itself into a cultural hub in this part of Europe. Don't miss the Titanic Quarter.
After a day in Liverpool, you'll finally arrive in Dublin, the final destination of this amazing cruise to Ireland.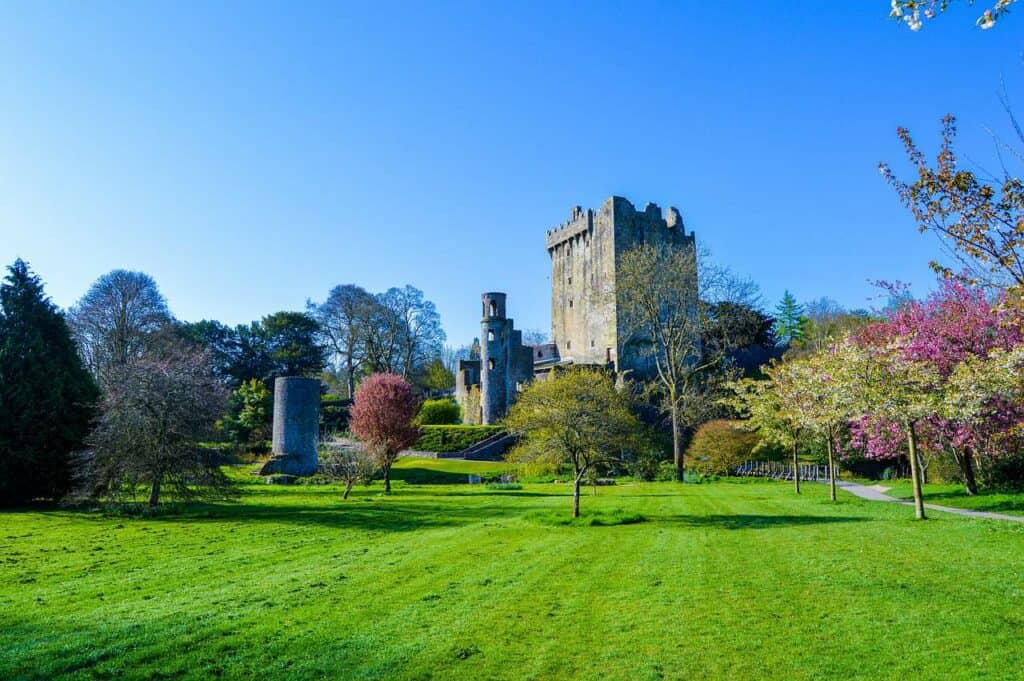 Princess Cruises – 12-Day British Isles Cruise (from Paris/Normandy)
Twelve days on Princess Cruises' Royal Princess take you to no fewer than eight ports all over the British Isles. The ship departs from Le Havre in Normandy, designated a UNESCO World Heritage Site because of its historic architecture and the gateway to the historic D-Day landing sites and Normandy spectacular coastline.
After stops in Southampton and Guernsey, you'll arrive in Cork (Cobh) on the third morning of your cruise. Make sure to grab a picnic lunch at Cork's superb English Market before heading out for a visit to Blarney Castle, arguably Ireland's most famous fortress. If you're interested in archaeology and history, the region around Cork has plenty to keep you busy. It has one of the densest concentration of prehistoric sites in Western Europe.
After Cork and surroundings, the ship calls at Dublin, the Irish capital. You have two full days, including an overnight, to explore every corner of this great city. This diverse city is one of Europe's most popular places for city breaks and it's easy to see why. Besides its historic buildings and vibrant nightlife, Dublin is also a great literary city. This is, after all, the former home of writers of the likes of Wilde, Beckett, Joyce, Shaw and Yeats.
The ship continues along the Irish east coast, where you'll visit Belfast. Northern Ireland's capital has had its fair share of violence and turbulence, but it is now experiencing an urban renaissance. Visit the historically contested neighborhoods and see political graffiti along Shankill Road and Fall Road. Also don't forget to also check out Titanic Belfast, a futuristic-looking museum about Belfast's shipbuilding history—this was, after all, the Titanic was built.
You'll then spend two days in Glasgow, visit Invergordon and Edinburgh before looping back to Le Havre and Paris.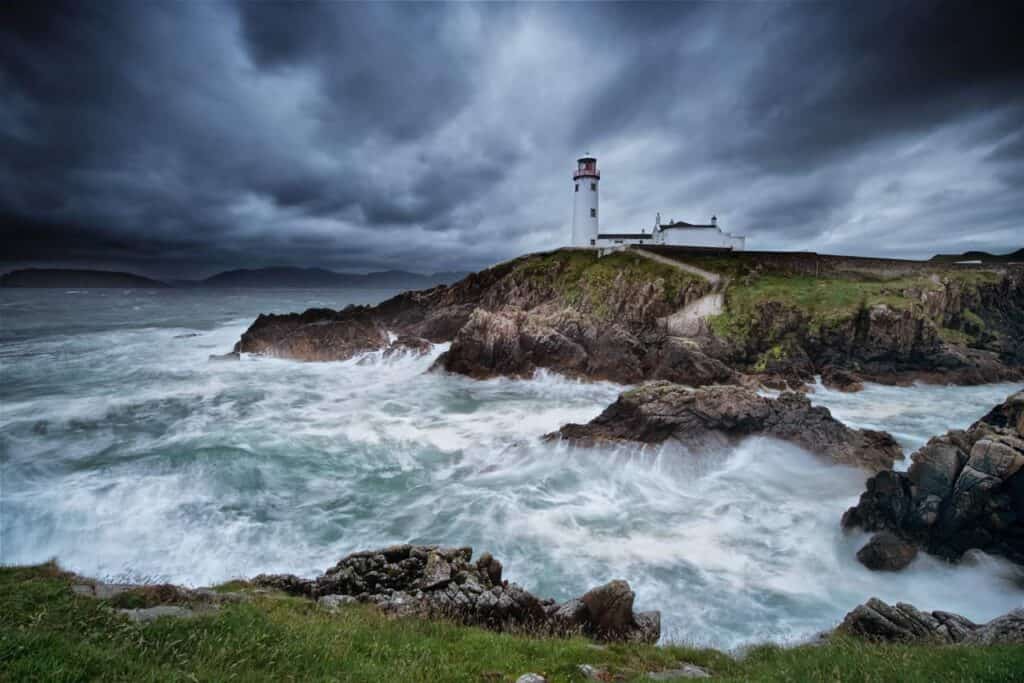 Holland America – Voyage of the Vikings (from Boston to Dublin)
With Holland America's Voyage of the Vikings, you can't just cruise from Ireland to Boston, retracing the legendary Vikings' journeys, but you can also cruise from Boston to Ireland. Whether you do this as a month-long loop or two-week one-way sailing, you'll cross the northern Atlantic, stopping at fantastic destinations such as Iceland, Greenland and Newfoundland.
As far as the best cruises to Ireland go, it's hard to imagine anything that can top this, especially if you're looking for more adventurous, off-the-beaten-path cruise destinations.
These are without question some of the best cruises to Ireland.
They take you to a couple of the island's greatest historic cities, providing a good taste of what Ireland has to offer. From cultural experiences to culinary delights, historic sites and world-famous beers, these cruises deliver it all!