Best Cruises to Ireland
Last updated on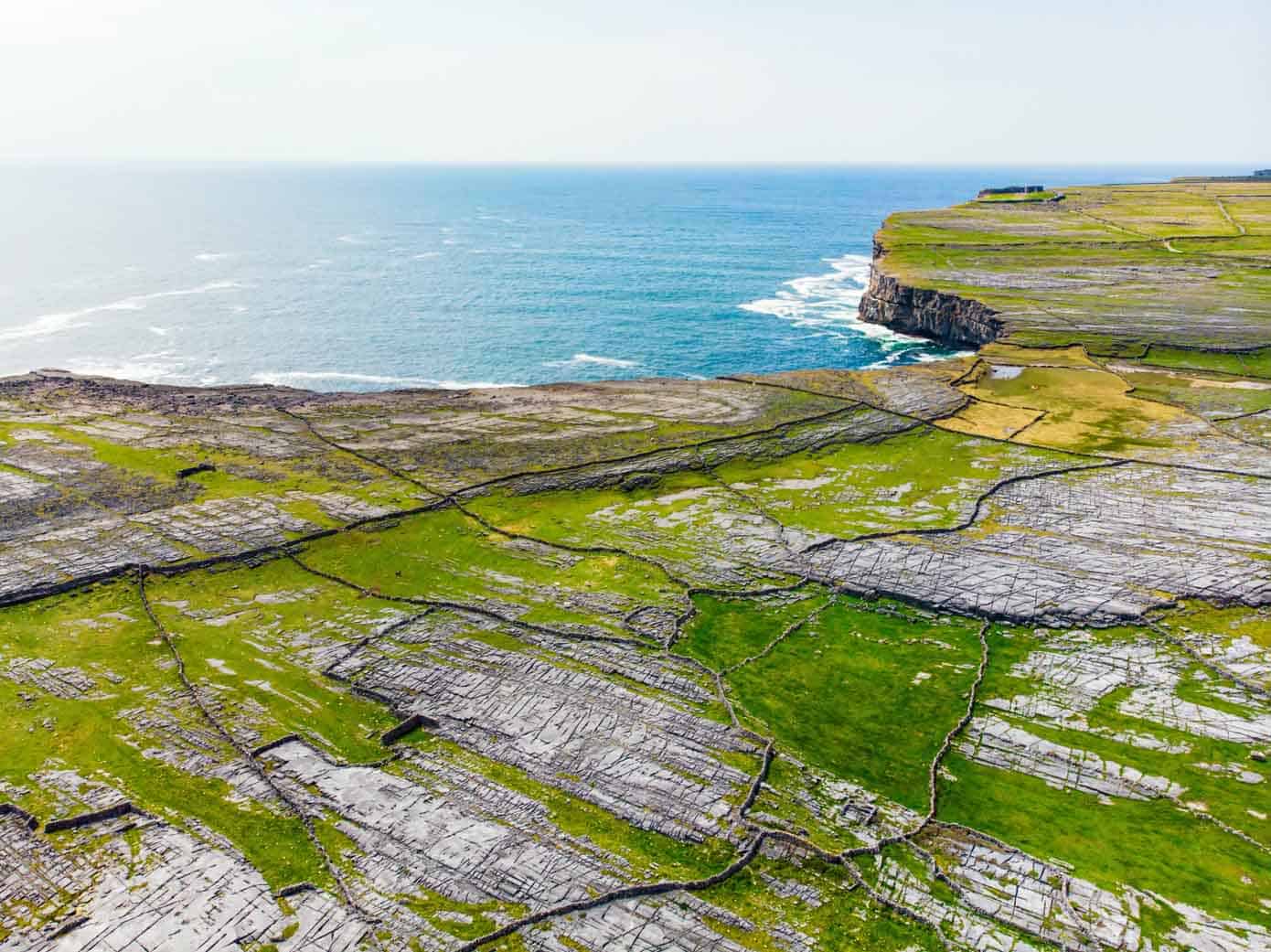 As an island nation, Ireland is among the perfect destinations for a cruise. In addition to being extremely accessible from the Western European mainland as well as major British port cities, the country also boasts lots of history and beautiful landscapes. There are a lot of different Ireland cruises to choose from, so this guide should help you decide which cruise destinations in Ireland you want to visit.
Are you after a relaxing vacation soaked in culture and history? Or do you maybe want some more nature in your trip? Something that combines everything perhaps? You can find all of that and more on cruises to Ireland, where everything from historic sites to Dublin pubs and epic (coastal) landscapes await.
Ireland Cruises: Ports, Attractions & Cruise Lines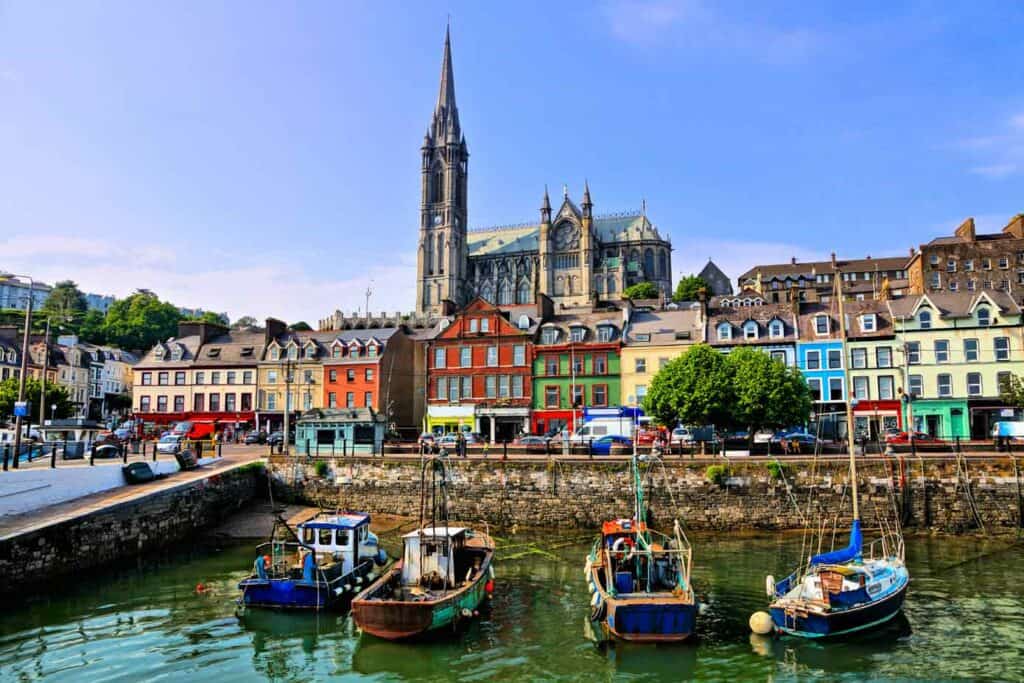 Ireland Cruise Ports, Excursions and Highlights
There are four main cruise ports in Ireland that are often included on itineraries offered by the world's leading cruise lines. Both in the Republic of Ireland and in Northern Ireland, they provide a taste of three corners of the island: Cobh (Cork) in the southwest, Waterford in the southeast, Dublin in the east and Belfast in the north. Below, we've outlined some of the top attractions you can visit in each specific Ireland cruise port.
Cobh (Cork), Ireland
Cobh boasts one of the most iconic sights in all of Ireland, especially among cruise passengers—the image of St. Colman's Cathedral towering behind a series of colorful houses features in numerous popular guidebooks. Other major attractions in Cobh include the Titanic Experience, the Cobh Heritage Centre and numerous authentic pubs.
From Cobh, it's a short train ride to nearby Cork, Ireland's second-largest city. This is the unofficial culinary capital of Ireland, home to the amazing English Market and several superb restaurants.
Additionally, it's also worth considering going on a day trip to famed Blarney Castle, an iconic castle ruin home to the famed Blarney Stone. Climb the castle's narrow passageways to kiss it, a must-do activity on any British Isles cruise. The greater Cork region also has one of Western Europe's densest concentrations of prehistoric monuments.
Cobh (Cork) Cruise Highlights
The English Market – bustling food market offering all kinds of local culinary specialties
Blarney Castle – iconic Irish castle that's home to the kissable Blarney Stone
Cork City Goal – castle-like former prison that's now a fascinating museum
St. Fin Barre's Cathedral – towering Gothic Revival cathedral with three spires
Cobh – main cruise terminal in Ireland, a half hour south of Cork, and the final stopping point of the Titanic before it sailed into the Atlantic
Cobh (Cork) Cruise Port
One of the greatest cruise experiences in northern Europe is entering the scenic harbor of Cobh, the Port of Cork. The deep water of this harbor makes it one of Ireland's top cruise destinations, while it also serves many other vessels (which included the Titanic before its fateful journey across the Atlantic, as well as many other ships filled with emigrants).
Ireland cruise ships dock on the quay directly next to the Cobh Heritage Centre, while the town center is only 100 meters (300 feet) away. From there, you can explore both Cobh and Cork, as well as choose from a wide array of shore excursions.
Waterford
The gateway to southeast Ireland, Waterford is the oldest city in Ireland. Founded by the Vikings in the mid-900s, it is much older than other Irish cities like Dublin, Galway and Cork (although there are older towns in the country). This fascinating city sits at the head of Waterford Harbour and has a number of cultural quarters. This includes the Viking Triangle, which is the area originally settled by the Vikings and surrounded by triangle-shaped fortifications.
If the name Waterford rings a bell, that may be because you're thinking of Waterford Crystal, which did originate here. In fact, a visit to the House of Waterford Crystal is one of the best things to do on Ireland cruises. Learn about the history of cut glass, witness the glass-making process, see live glassblowers in action and, of course, get yourself an authentic piece of Waterford Crystal right at the source.
From Waterford, a number of day trips are possible, too. Lovers of gardens, royalty and/or architecture will really enjoy a visit to the Curraghmore House & Gardens, only about 35 minutes from the Waterford city center.
Alternatively, head to the magnificent Rock of Cashel, Ireland's most visited heritage site, and see a majestic collection of castle ruins, towers and graveyards. Once the seat of the High Kings of Munster, the site is also said to have been visited by St. Patrick himself. Lots to explore here!
Waterford Cruise Highlights
House of Waterford Crystal – popular tourist attraction with factory tours, live glass blowing and an on-site glassworks shop
Reginald's Tower – round tower with massive walls, considered to be the oldest civic urban building in Ireland
Bishop's Palace – museum showcasing 18th-century architecture, the oldest surviving piece of Waterford Crystal in the world, and exhibits about live in Ireland from the 1700s to the 1970s
Curraghmore House & Gardens – former home of the Marquis of Waterford, surrounded by wilderness and manicured gardens, also home to King John's Bridge, the oldest bridge in Ireland
Rock of Cashel – spectacular collection of ruins on a hilltop, including a castle, church, round tower, walls and graveyard
Waterford Cruise Port
While there are a few cruise berths near the Waterford city center, they can only accommodate smaller vessels, generally shorter than 210 meters (690 feet). In practice, this means that large cruise ships, used by most of the major cruise lines, cannot dock at a quay in Waterford.
Instead, when your on an Ireland cruise with a big cruise line/ship and your itinerary includes Waterford, you'll most likely stop at Dunmore East. This is, however, a tender port, and you'll be transported to shore by smaller tender boats. From the Dunmore East port, it's a 30-minute (taxi) drive to Waterford. The easiest way for cruise passenger to visit Waterford or other attractions in the region is joining a shore excursion. Just something to be aware of.
Dublin, Ireland
The capital of Ireland, Dublin is arguably one of the top destinations in the entire U.K. and Ireland region. Bisected by the River Liffey, this vibrant city has a rich history and is home to many iconic buildings, museums and institutions. Wander around prestigious Trinity College and see the famous Book of Kells, visit Dublin Castle, see the Christchurch Cathedral, relax at massive Phoenix Park or visit the Guinness Storehouse.
Additionally, Ireland's pub life and trad music scene is known and celebrated all over the world. So, make sure to experience it for yourself when visiting Dublin on your Ireland cruise. Head to bustling Temple Bar, home to numerous bars, galleries and eateries, for a pint in an authentic Irish pub.
Besides its historic buildings and vibrant nightlife, Dublin is also a great literary city. This is, after all, the former home of writers of the likes of Wilde, Beckett, Joyce, Shaw and Yeats.
Dublin Cruise Highlights
Temple Bar – lively cobblestone-street neighborhood filled with pubs, shops and art galleries
Trinity College – historic and world-renowned university, the library of which houses the famous Book of Kells
Jameson Distillery – original site where Jameson whiskey was distilled; now a whiskey tourism attraction
Guinness Storehouse – Ireland's premier brewery experience, with history exhibits, tastings and a rooftop bar
St. Patrick's Cathedral – largest and tallest church in Ireland
Dublin Castle – one of the oldest surviving buildings in Dublin, seat of the British government in Ireland until 1922
Glendalough – a monastery located in a gorgeous valley, probably the best day trip destination from Dublin
Dublin Cruise Port
The Dublin cruise port is made up of two separate areas. Smaller ships dock right up into the River Liffey in the city center. The larger cruise ships, on the other hand, berth at Alexandra Quay, which is in Dublin's industrial area about 2 km (1.25 miles) from the city center.
Note: If your Ireland cruise itinerary mentions a 'tendered port' in Dublin, this means you're most likely stopping at Dun Laoghaire, a second cruise port 12 km (7.5 mile) south of Dublin.
Belfast, Northern Ireland
Belfast, the capital of Northern Ireland, is one of the largest cities on the Irish Isle. Once a hub of sectarian violence, Belfast has undergone a tremendous transformation and now boasts both reminders of its turbulent past and ultra-modern architecture.
Visit the Titanic Quarter, the very place were the Titanic was built, or tour the city's historically contested neighborhoods and see political graffiti along Shankill Road and Fall Road. A major port city, Belfast has a vibrant waterfront lined with pubs and restaurants worth exploring, too.
While it does have some of that undeniable Irish charm you'll find in Dublin or Cork, Belfast is also very much a cosmopolitan British city, with a vibe similar to Edinburgh's or even London's, while its Victorian architecture and British pubs remind you that this is, in fact, part of the United Kingdom.
Another reason why Belfast is such a popular port of call on Ireland cruises is its proximity to beautiful coastal landscapes and historic ruins. Go on a tour of the stunning Antrim Coast and see amazing places like the Carrick-a-Rede Rope Bridge, the Old Bushmills Distillery and picturesque Dunluce Castle. The most popular day trip destination from Belfast on cruise to Ireland, however, is the Giant's Causeway, a series of volcanic steps leading into the ocean and Northern Ireland's only UNESCO World Heritage Site.
Belfast Cruise Highlights
Titanic Quarter – home to the docks where the Titanic was built, as well as the phenomenal Titanic Belfast museum
Shankill Road and Falls Road – two roads symbolic of respectively the loyalist and republican communities in Belfast, lined with political and sectarian murals
Belfast pubs – no visit to Belfast is complete without having a pint in a local pub, an essential experience
Carrickfergus Castle – 12th-century Norman castle just north of Belfast
Antrim Coast and Giant's Causeway – classic Northern Ireland excursion to stunning coast and the region's only UNESCO World Heritage Site
Belfast Cruise Port
Cruise ships dock at Belfast Harbour, one of the busiest and biggest ports on the Irish Isle. It's located at the mouth of the Lagan River, where it empties into the Irish Sea. Where you'll dock depends on whether you're on a large cruise ship or a smaller vessel.
Large cruise ships dock at Stormont Dock, which is the longest of Belfast's two cruise ship docks, while Pollock Dock is smaller and hosts smaller cruise ships. These cruise terminals are about 3 to 5 km (2 to 3 miles) from central Belfast. There are shuttles buses from the Belfast cruise port to the Belfast Welcome Centre near the striking Belfast City Hall.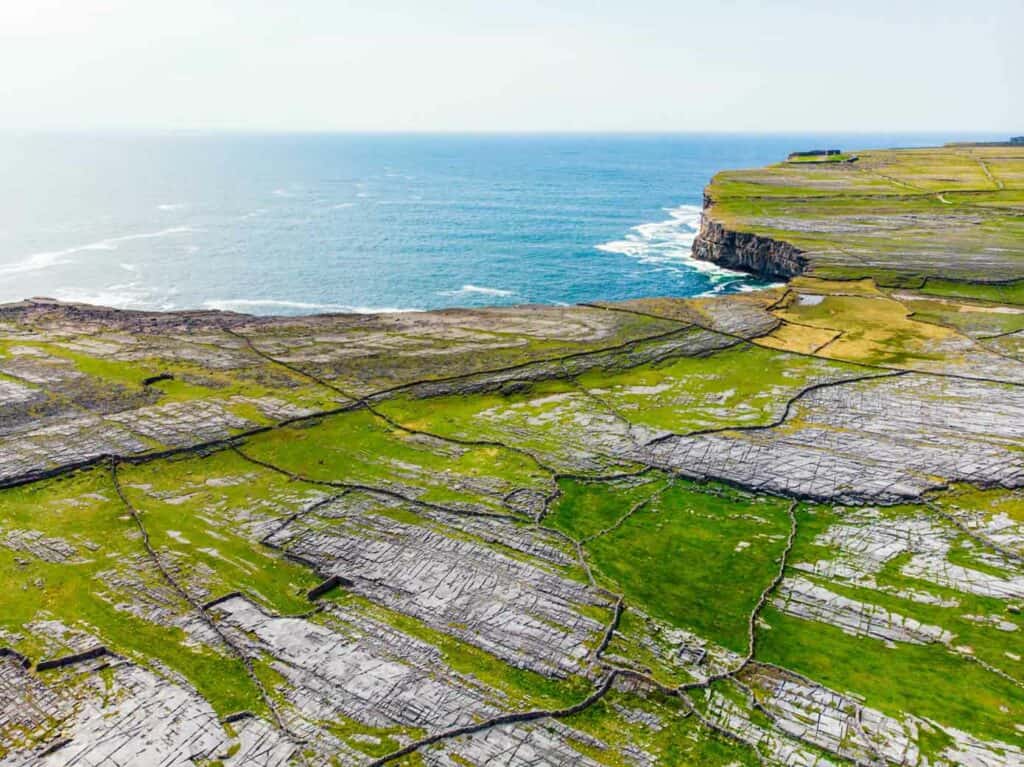 Cruise Lines That Sail to Ireland
Ireland cruises are usually combined with cruises to the British Isles and/or major destinations in northwestern Europe. This culturally and historically rich region attracts millions of tourists each year, which is something that hasn't escaped the attention of the world's largest cruise lines. If you're looking for the best cruises to Ireland, you'll find them in this (non-exhaustive) list of the major cruise lines that offer Irish cruises.
Carnival Cruises
Celebrity Cruises
Holland America Line
MSC Cruises
Norwegian Cruise Line
Oceania Cruises
Princess Cruises
Regent Seven Seas Cruises
Royal Caribbean
Silversea Cruises
Viking Ocean Cruises
Windstar Cruises
…