Best Cruises from Boston, Massachusetts
Last updated on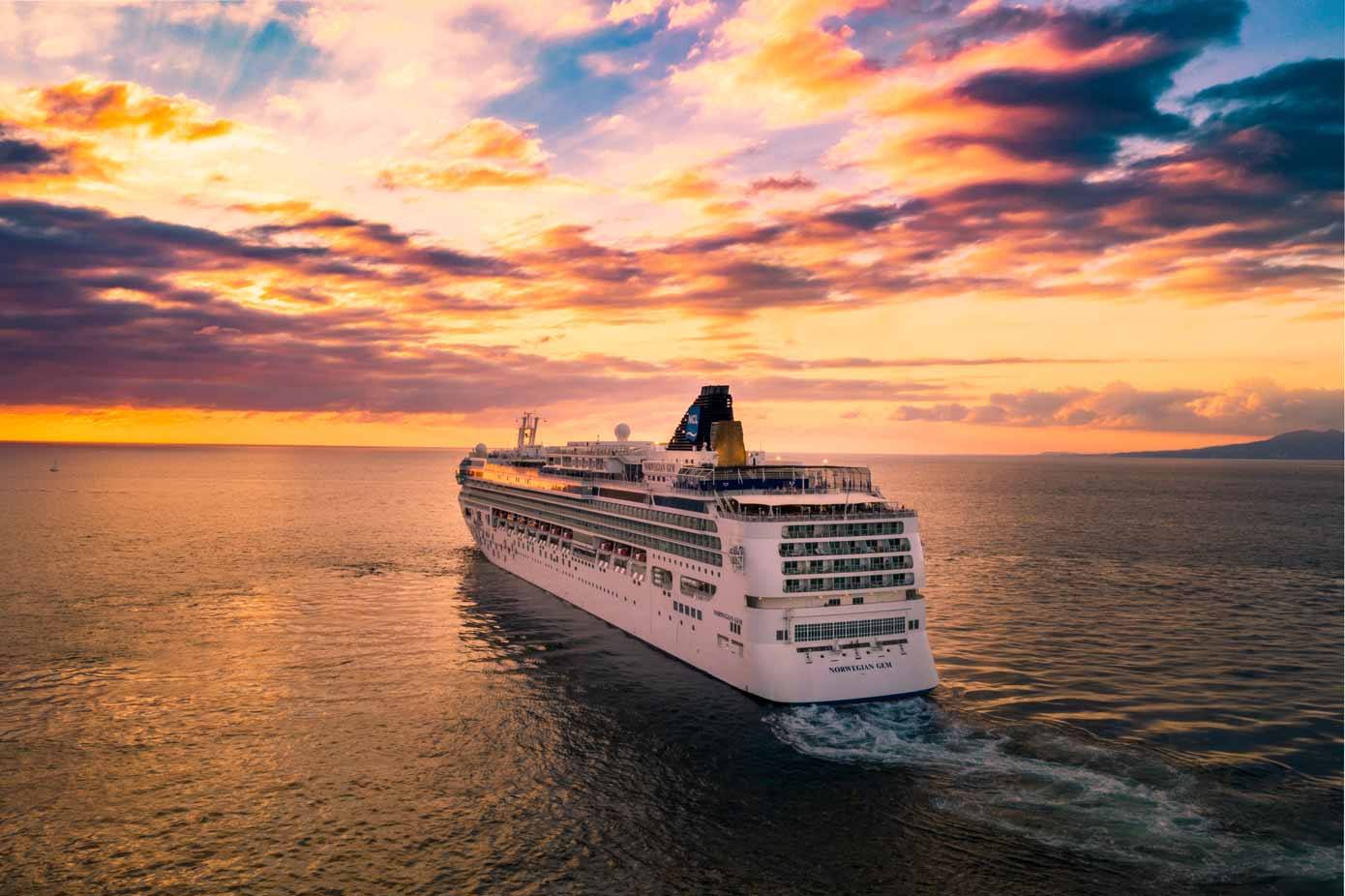 The most memorable cruises don't necessarily need to take place in the classic exotic destinations. Rather the contrary even, they often are in other, surprisingly different places. Cruises through Norway's epic fjords or along the majestic coasts of Alaska, for example, are magnificent. Another cruise hub that may come as somewhat of a surprise is Boston, Massachusetts.
There are a large number of interesting itineraries and cruise destinations from Boston. We discuss the best cruises from Boston and associated destinations below.
Best Cruises from Boston
Cruising from Boston
A historically important harbor city, Boston is still a starting point for many fantastic excursions by boat. In fact, it's one of the main cruise ship bases on this side of the North American continent. Below, we've listed some of the very best cruise destinations from Boston. You'll notice that those destinations are as varied as can be, including everything from northerly coasts to tropical islands.
From Boston, you can sail north along the rugged New England and eastern Canadian coasts or to the tropical paradise that is the Caribbean. The city—one of the oldest in America—also is a great starting point for cruises across the Atlantic Ocean toward Europe. Plenty of options, in other words, so let's check out some of the best destinations for cruises from Boston below.
1. Bermuda Cruises from Boston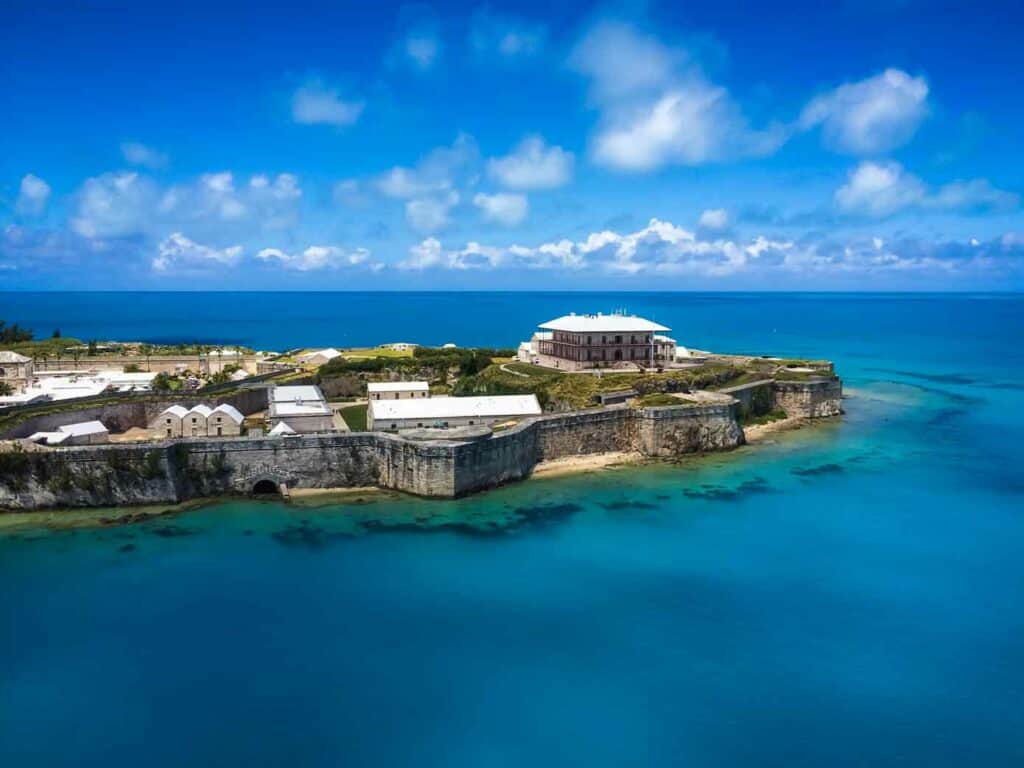 Bermuda is yet another of those island destinations that are associated with beach vacations. The thing is, however, that Bermuda lies surprisingly close to many cities on the United States' East Coast. You might think that Bermuda is also a Caribbean or at least tropical island, but it's not, even though it is, in fact, part of the Caribbean Community. It lies off the Mid-Atlantic Coast of the United States, closer to North Carolina and even Newfoundland than to Puerto Rico and the Virgin Islands.
This relatively northerly location doesn't mean that this is a chilly destination, though. To the contrary rather, Bermuda boasts beautiful beaches and wonderful weather. Bermuda is arguably the greatest cruise destination from Boston, just because it is so surprisingly close, yet has a completely different culture and climate. Bermuda is actually one of the favorite holiday destinations among New Englanders.
Cruises are about seven days long and offer plenty of time to explore this beautiful island, which, incidentally, is a British Overseas Territory. Things to do range from scuba diving in barrier reefs to playing golf on world-class golf courses, sampling spicy local cuisine and exploring the island on a scooter.
👉 Get a quote on a Bermuda cruise from Boston
2. New England Cruises from Boston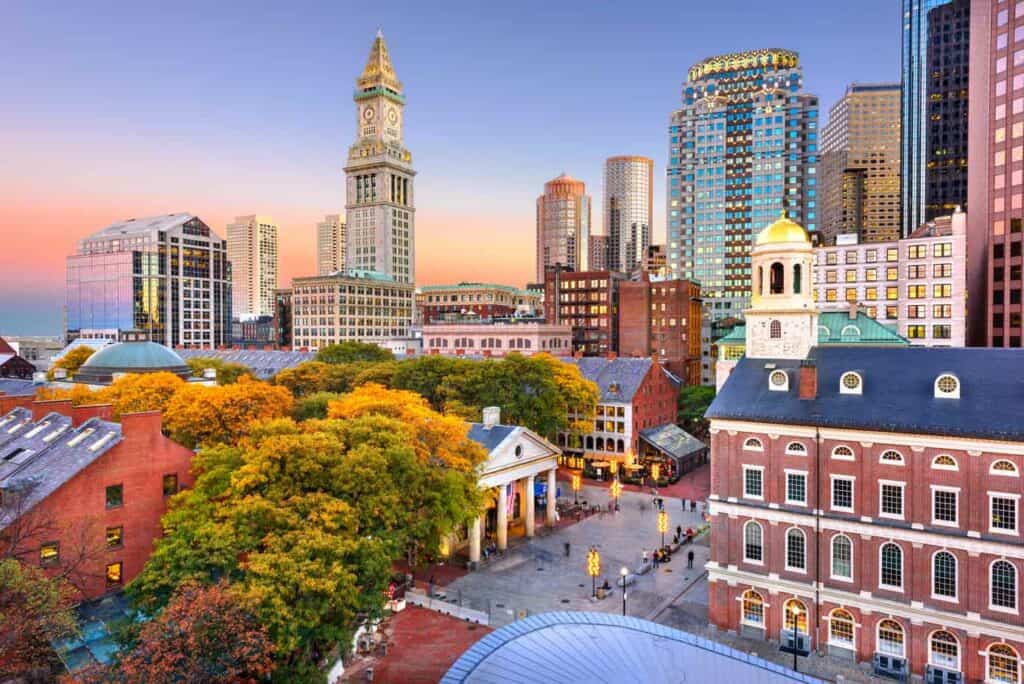 The coast of New England is among the most spectacular in the world. It may not be lined with towering cliffs or have amazing beaches with palm trees, but the beauty of New England's coast lies in its simplicity, ruggedness and historic charm.
From the harbors of Connecticut to the yachts on the Rhode Island coast, from the coastal villages and beaches of Massachusetts to the rocky shorelines in Maine, there is a huge variety found in New England. Joining a cruise from Boston, you'll find yourself admiring iconic lighthouses, typical New England harbor towns and picturesque islands.
Major ports of call on these cruises are Portland, Maine, a beautiful town consisting of a charming old town, stroll-worthy waterfront and a few fine lighthouses, and Bar Harbor, Maine, which is the gateway to stunning Acadia National Park.
👉 Get a quote on a New England cruise from Boston
3. Canada Cruises from Boston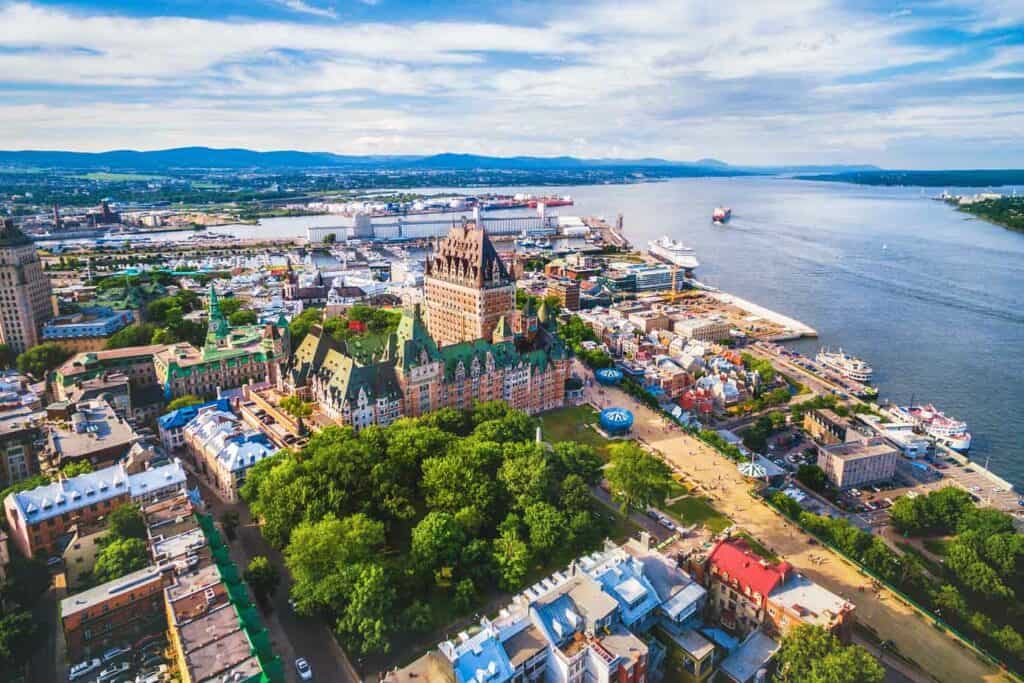 You can add an extension to a cruise from Boston to New England and head further north into Canada. Lasting from one to two weeks, these types of cruises take in many highlights on the coast of eastern Canada, a region that's much less visited than other parts of that vast country.
Departing from Boston, the trip might take you along the gorgeous New England coast, calling at Bar Harbor, Maine, before heading north to Nova Scotia. Destinations included in this memorable cruise are Halifax in Nova Scotia, Charlottetown on Prince Edward Islands (famous for its mussels), and the St. Lawrence River, Québec City and Montréal in Québec.
This is the perfect way to explore the eastern parts of Canada in a relaxed and convenient way. This cruise features mouthwatering seafood, epic coastal landscapes, picturesque fishing towns, fascinating history and, if you're lucky, sightings of marine animals such as porpoises, seals and even whales.
👉 Get a quote on a Canada cruise from Boston
4. Caribbean Cruises from Boston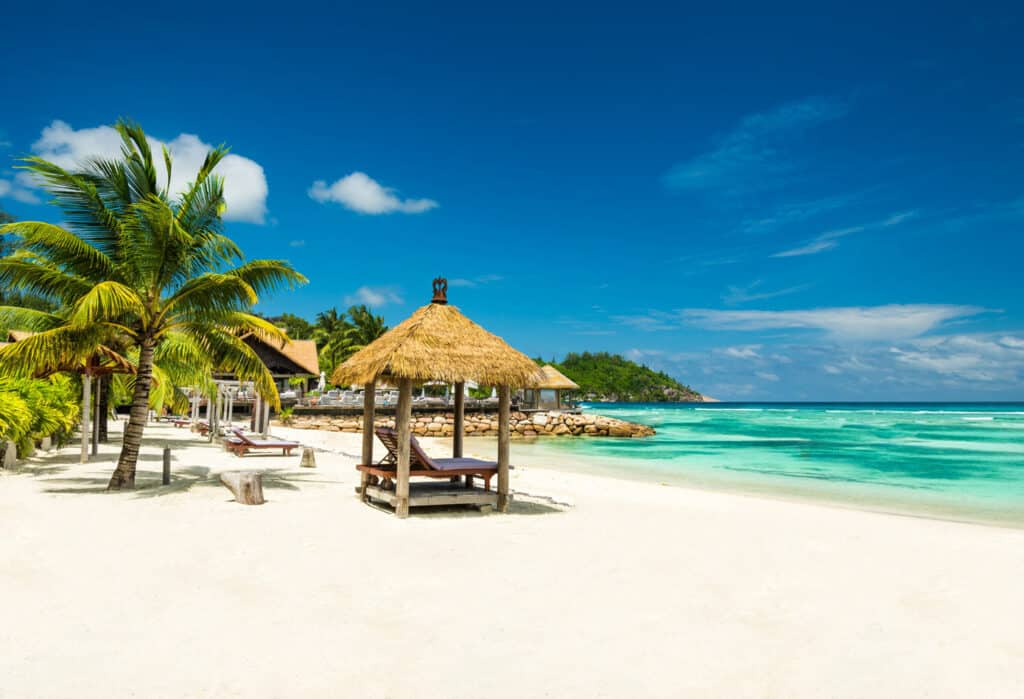 Nothing invokes images of the perfect beach getaway quite like the Caribbean. This region is almost synonymous with a lifestyle featuring upbeat music, coconut-based cocktails, hammocks and perpetual sunshine. It's the absolute perfect cruise destination.
Cruising from one Caribbean island to the next is the stuff travel dreams are made of and you can experience it yourself by joining a cruise from Boston. These cruises from Boston typically travel south along the East Coast of the United States, calling at popular places such as Charleston, Miami, the Bahamas and various Caribbean towns and islands.
Once in the Caribbean Sea, the cruise takes you to iconic destinations including Puerto Rico, the Virgin Islands, Antigua, St. Maarten and several others. Some itineraries also include destinations on the continental coasts of the Caribbean Sea. Examples are Cancun in Mexico, Costa Rica, and Cartagena in Colombia. (Note that different cruises follow different routes and have different itineraries.)
If you really want to experience the Caribbean as a whole, as opposed to visiting just one island, a cruise is the one and only way to do that. The Caribbean islands are undoubtedly among the best cruise destinations from Boston.
What's better than getting on board in Boston and letting the ship take you to sunnier places? These cruises generally last between nine and twelve days.
👉 Get a quote on a Caribbean cruise from Boston
5. Panama Canal Cruises from Boston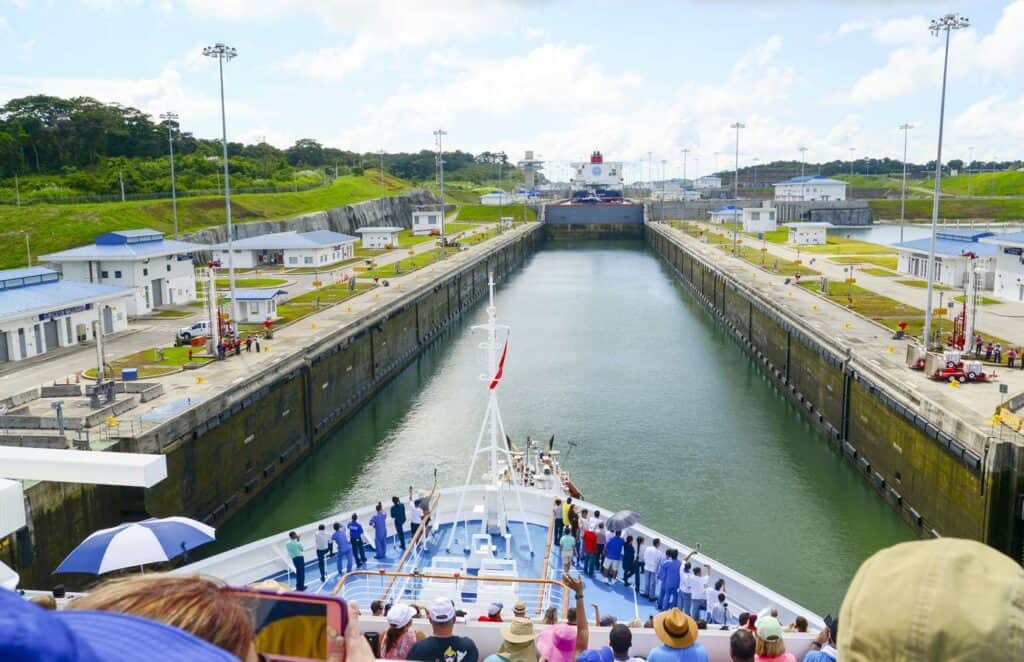 Panama Canal cruises from Boston are a great way to see some of the most beautiful scenery in the world. The cruise ships depart from Boston and sail down the east coast, into the Caribbean sea, and then through the Panama Canal. Depending on your voyage, you'll have the opportunity to visit some amazing ports of call, including Colon, Cozumel, Half Moon Cay, Grand Turk, the Bimini Islands, and more.
One of the highlights of a Panama Canal cruise is, of course, the transit through the canal itself. This is truly an engineering marvel, and it's an amazing experience to watch the ships being lifted up and down through the locks. You'll also have the opportunity to learn about the history of the canal and its importance to world trade.
In addition to the Panama Canal, you'll also get to see some of the most beautiful scenery in the world. The cruise ships sail through the Caribbean Sea, past lush islands and crystal-clear waters.
If you're looking for a once-in-a-lifetime vacation, a Panama Canal cruise from Boston is the perfect choice. You'll see some of the most amazing scenery in the world, learn about history and engineering, and have a truly unforgettable experience.
These are the five best cruises from Boston, Massachusetts. In all their variety, they offer pretty much everything you could possibly be looking for. Whether you're after a sun-sea-and-sand vacation or a holiday focused on local cuisine or nature, you'll definitely get to your preferred destination(s) on these cruises.
Cruises Out Of Visit Boston
Many of the world's largest cruise lines stop in and depart from Boston, the main cruise hub of New England. These are the major companies that currently sail out of the Boston cruise port.
Celebrity Cruises
Holland America Line
Norwegian Cruise Line
Royal Caribbean
Seabourn Cruise Line
About the Boston Cruise Port
The Boston cruise port is officially known as Raymond L. Flynn Black Falcon Cruise Terminal. The cruise port of Boston is in the heart of the revitalized Seaport District of Boston Harbor in South Boston. It is a modern cruising facility with two different terminals. One terminal is dedicated to ships visiting Boston as a port of call, while the other is specifically for departing ships.
Located only about one and a half miles from historic downtown Boston, just 10 minutes from Boston Logan, and close to both the I-90 and I-93 interstates, it's a very accessible port for cruises to wide variety of destinations, as you could see above. Additionally, the cruise port is also served by the MBTA Silver Line bus service.
The Flynn Cruiseport of Boston receives hundreds of thousands of passengers in a typical year, either as visitors on cruises or people leaving on a holiday cruise from Boston.