Top 5 Caribbean Cruise Destinations
Last updated on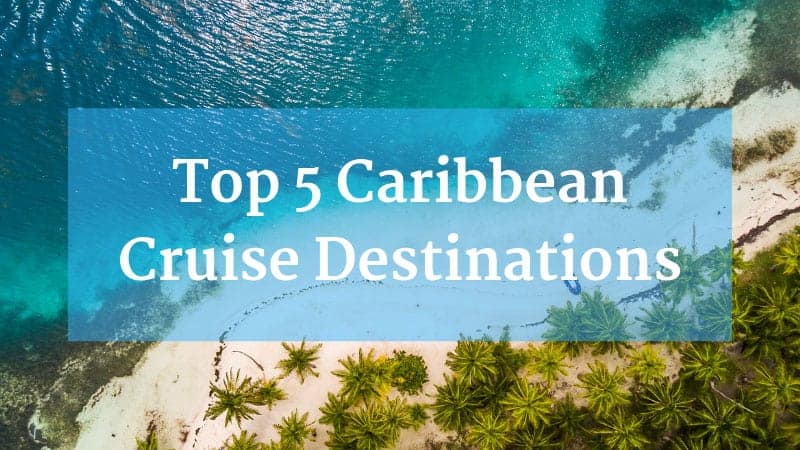 If you're craving a tropical getaway but don't want to spend a huge amount of money, there's no better place to cruise to than the Caribbean. Consisting of literally hundreds of islands, most of them home to perfect beaches, palm trees, historic sites and beautiful nature, the Caribbean makes for a super-varied cruise destination.
This is where you'll find islands known around the world, such as the Bahamas, Cuba, the Virgin Islands and Jamaica. There are, however, also numerous less-famous Caribbean islands, places that exist in the shadow of their tourist-frenzied neighbors, yet feature lush tropical forests, coral reef and fun outdoor activities. Examples of those are St. Kitts & Nevis, St. Lucia and Bonaire.
Geographically, the Caribbean also includes the east coast of Central America, countries like Belize, Nicaragua and Mexico (Cozumel and the Yucatan).
With such a wealth of amazing exotic destinations, it can be difficult to decide which one(s) to visit. We suggest you include at least one of the following best Caribbean cruise destination in your itinerary.
Top 5 Caribbean Cruise Destinations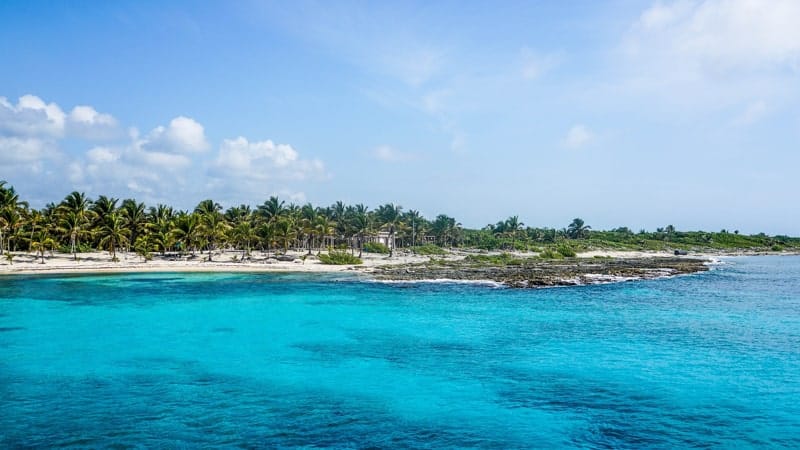 5. Cozumel, Mexico
Situated just off the coast of Mexico's Yucatan Peninsula, Cozumel is one of the best Caribbean cruise destinations. It's not that big, but home to many attractions. The cultural stars of the show are without question the many Mayan ruins. The largest site is San Gervasio, located deep in the inland jungle.
Besides the Mayan ruins, Cozumel also boasts world-class snorkeling and scuba diving. Coral reefs surround nearly the whole island—you'll find some great snorkeling and diving opportunities at Cozumel Reefs National Marine Park.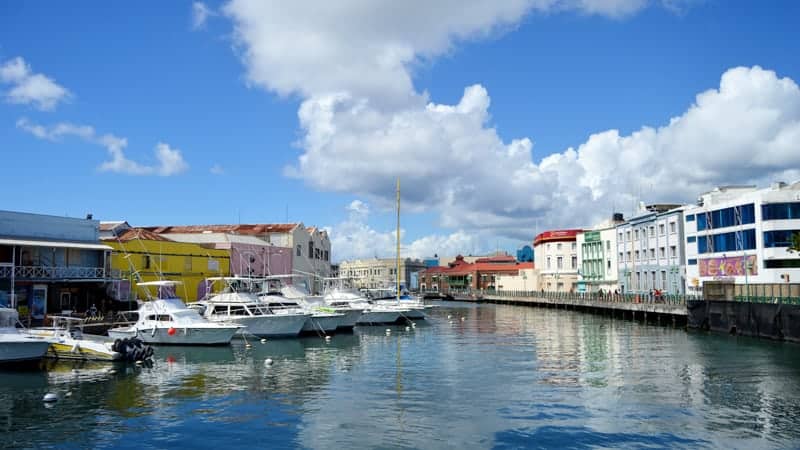 4. Bridgetown, Barbados
Few small islands represent the entire Caribbean vibe and image as well as Barbados. The capital of this gorgeous coral island is Bridgetown, a city established by the British in the 17th century. Since then, it's grown into a major tourist destination in the region and one of the best Caribbean cruise destinations.
Bridgetown has some serious cultural and historical value as well. UNESCO designated Historic Bridgetown and its Garrison as World Heritage in 2011. In addition to colonial history, you'll also find glorious sand beaches, crystal-clear water and abundant marine life here.
And that's not all! Barbados also happens to be the birthplace of rum, arguably the most characteristic alcoholic drink from the Caribbean. You can visit Mount Gay Distillery, founded in 1702 and the world's oldest rum distillery.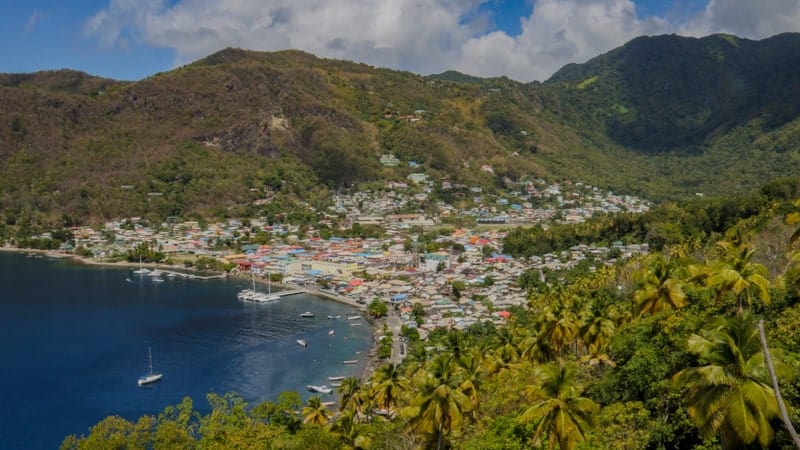 3. Castries, St. Lucia
Few island nations in the Caribbean are as objectively spectacular as St. Lucia with its towering Piton Mountains. The cruise ship port in St. Lucia is Castries, its capital and largest city.
When you visit Castries and St. Lucia, you'll get to experience everything the Caribbean is about. From visiting banana plantations and swimming in azure waters to duty-free shopping and hiking in rain forests, there's a variety of shore activity options.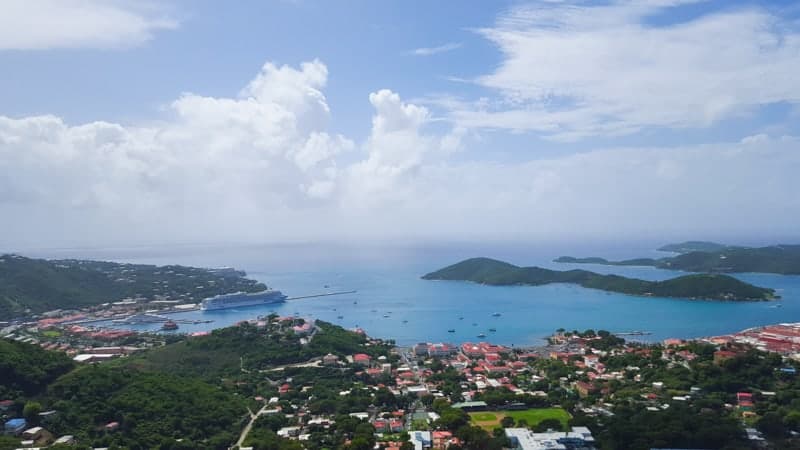 2. Charlotte Amalie, St. Thomas, U.S. Virgin Islands
The capital of the U.S. Virgin Islands, Charlotte Amalie is named after Danish queen consort Charlotte Amalie of Hesse-Kassel. Formerly a Danish colony, the town still has lots of Danish colonial architecture and cultural heritage—unique in the Caribbean.
Additionally, because of its deep natural harbor, it used to be a popular destination among pirates. For example, a major attraction is Blackbeard's Castle. The harbor is also why it's one of the most popular Caribbean cruise destinations, visited by about 1.5 million passengers each year on average.
On top of that, Charlotte Amalie is a duty-free shopping paradise. In its streets, you'll find more perfume, accessory and jewelry shops than anywhere else in the Caribbean.
1. Basseterre, St. Kitts & Nevis
Although less-known than other Caribbean cruise destinations, Basseterre embodies everything the Caribbean is so famous for. There are verdant hills, gorgeous sand beaches, plenty of colonial history, and even dormant volcanoes.
It may be off-the-beaten path, but that's exactly where its charm and greatness lie. You can visit 18th-century plantation homes and colonial fortresses, go hiking on a volcano and indulge in phenomenal cuisine, a mix of Creole, French, Indian and West Indian influences.