Best Place to Stay on a Cruise Ship
Last updated on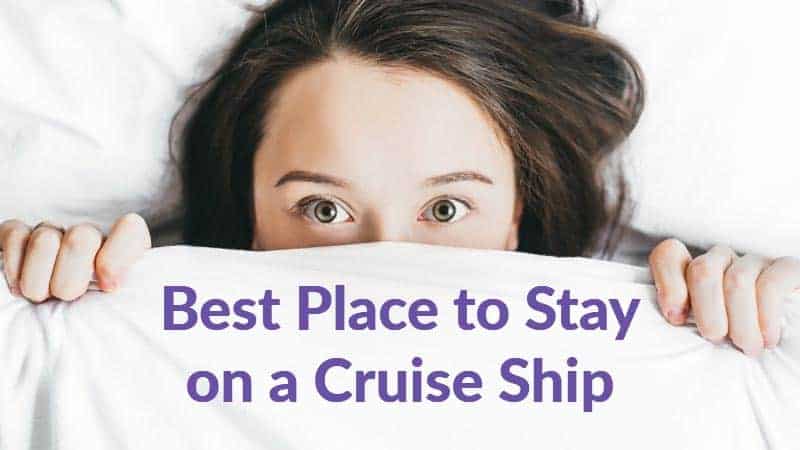 It's one of the most fun ways to get around a wide variety of destinations, from tropical islands to wild coasts, but cruising can also cause some less than anticipated discomfort. While many people spend hundreds, if not thousands of dollars on their cruise of a lifetime, some might end up being disappointed.
You're at sea, after all, and a chance of motion sickness is always present, for example. Moreover, some cabins have no view at all while others are just loud. Not all places on a cruise ship are created equal. In fact, there can be major difference between certain areas. So, we wrote this blog post to help you figure out what's the best place to stay on a cruise ship.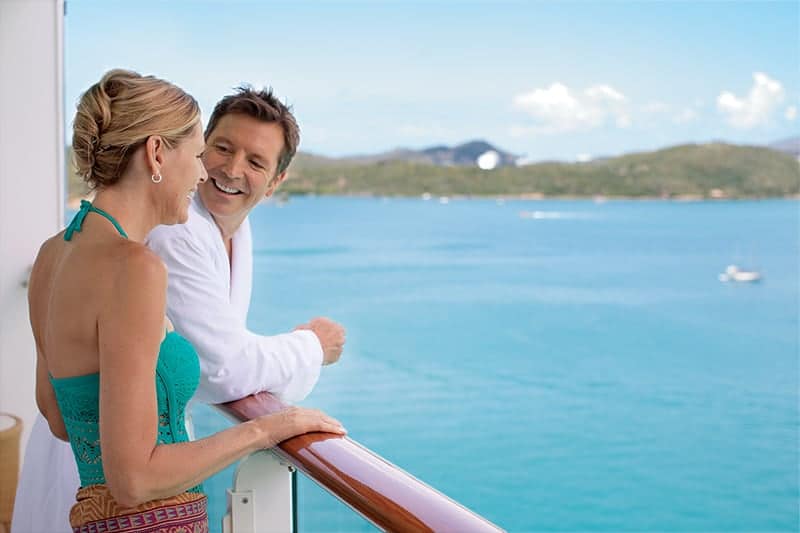 What's the Best Place to Stay on a Cruise Ship?
Basically, there are a handful of different areas that are considered great places to stay. They all have different reasons why they're so nice specifically, but we'll get to that below. It essentially all depends on what you're after and how prone you are to seasickness.
Mid-ship Staterooms
If seasickness is a worry of yours, the best way to avoid that is getting a room in the center of the ship. As cruise ships tend to bob on waves and slightly roll from side to side, the heart of the ship is its only part that stays virtually in the same place. Look at the deck plan before booking your room, avoiding picking a room at either end of the ship. An additional benefit of getting a mid-ship stateroom is that you'll have to walk shorter distances to get places. You're literally in the middle of the action.
That being said, though, just because midship staterooms are in the ship's center, they can be loud. Do some research and stay away from rooms near, above, or below public spaces such as restaurants, theaters, and nightclubs.
Lower Decks
In addition to picking a midship stateroom, which are usually spread out across several levels, it's also a good idea to opt for one that's below the water level. This is because this part of the ship, its lowest and most central area, is the most stable during rough sea conditions. A central cabin on one of the lower decks is the best place you can be when you're feeling nauseous.
Note that these cabins can feel a bit claustrophobic, though. There are no windows, so try and get one with easy access to other parts of the ship.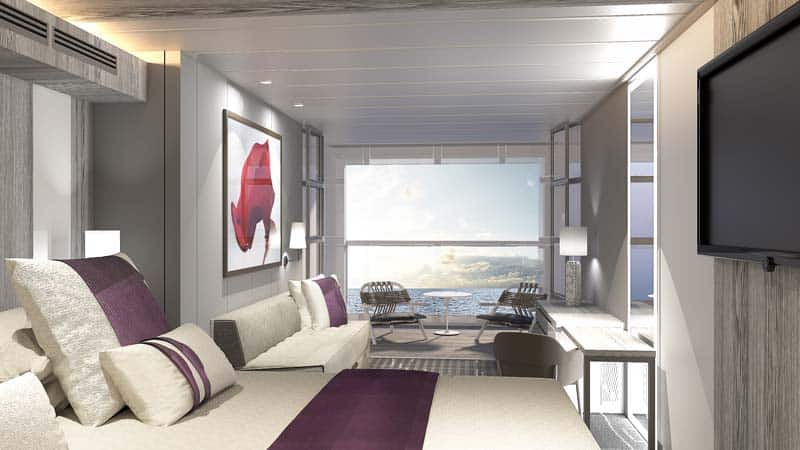 Oceanview Balconies
Alternatively, some people deal with motion sickness best when they're outside and looking at the ocean's horizon. Sometimes looking out across the waves makes you feel their motion less. If you're one of those people, don't lock yourself in a cabin at the bottom of the ship. In that case, you need to be in the opposite type of room—one with a large balcony that overlooks the ocean.
These kinds of rooms, of course, are fantastic just because they have an expansive view. They're not only useful when you're feeling ill. During calm conditions, which are the most common conditions anyway, you'll have to chance to just sit and enjoy the view. If you're visiting a calm destination, a balcony room is without question the best place to stay on a cruise ship.
Aft Cabins
Perhaps less popular than the other room types listed above, aft cabins are also among the most underrated places to stay on a cruise ship. Their main feature is that they provide glorious views of the ship's wake. Additionally, they often lack a lot of neighboring rooms as well. This makes them the perfect spot to enjoy a quiet time with your partner, family or other travel companion.
When looking at aft cabins, however, do make sure that they're located away from exhaust vents or other related features. Overall, they might just be the best place to stay on a cruise ship, particularly if you're after a room that's away from the hustle and bustle of the rest of the ship.
Amid Other Staterooms
This applies to all the above-mentioned room types. It is critical to get a room that's between other staterooms. And that means completed surrounded by other rooms on all sides, left and right, above and below. This is just because those rooms are most likely to be the quietest on the entire ship. The exception is the rare circumstance that you're next to a bunch of party-goers or someone who turns up their TV's volume at night. These rooms are still your safest bet, though, and much more peaceful than those near public areas.