9 Best Luxury Cruise lines
Last updated on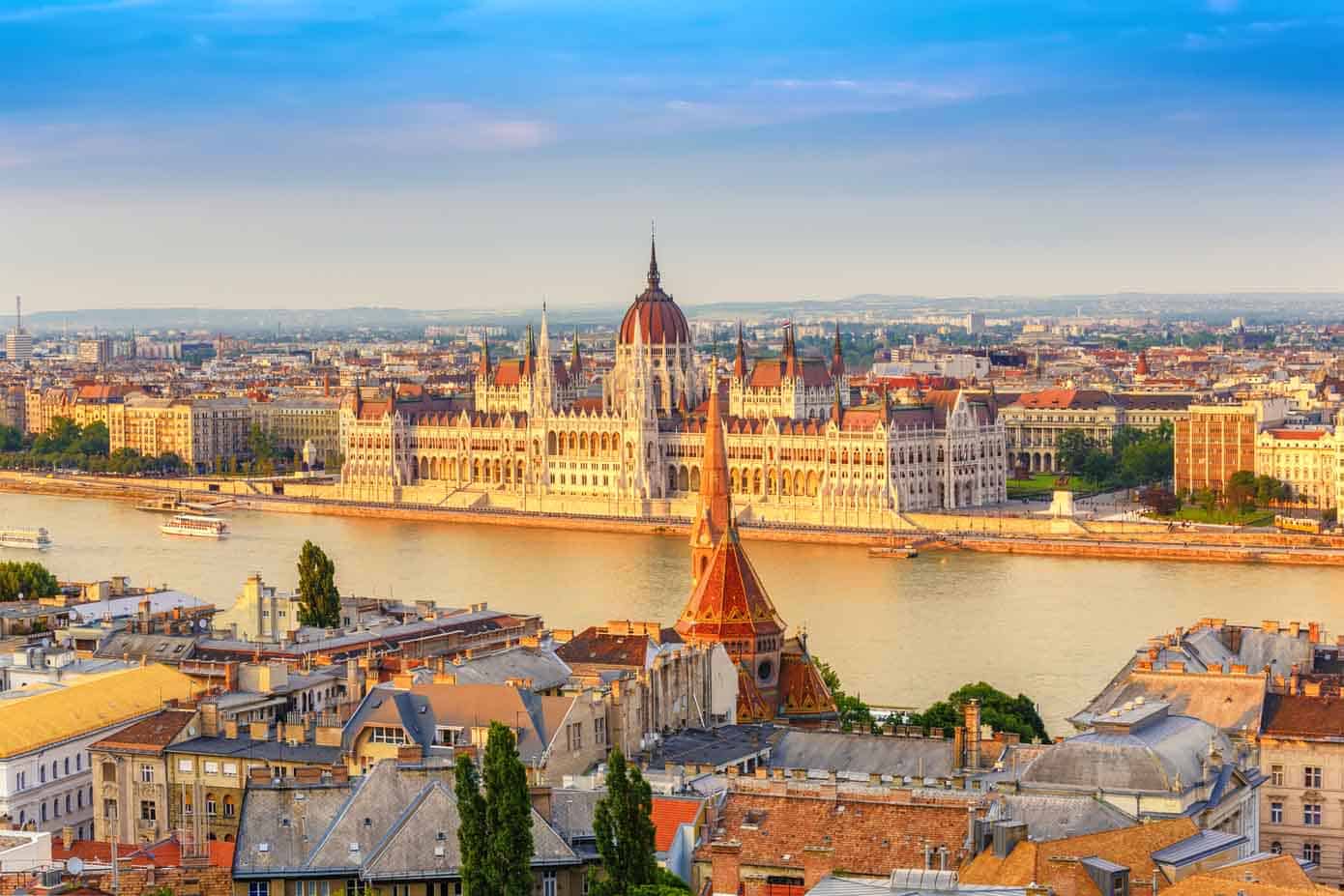 Some of the most common and best reasons why people go on cruises is their luxuriousness, convenience, and great food. Add in a wealth of entertainment options and you're looking at an extraordinary travel experience. The following luxury cruise lines have what it takes to create a superb and luxurious holiday at sea.
Here Are the Best Luxury Cruise Lines
The cruise market becomes more and more saturated each year. However, in this varied industry with numerous competing companies, there are still several that manage to keep raising the bar. These are the best luxury cruise lines, companies that consistently offer high-quality accommodation, memorable activities and excursions, and world-class service. They're in no particular order.
Regent Seven Seas
All four cruise ships of Regent Seven Seas feature all-suite accommodation, cozy retreats that'll feel like home, whether you're at sea for 7 or 120 days. What sets this cruise line apart is its staffing—there's one crew member for every one or two guests. When they're not indulging in great food and spa treatments, passengers can join programs about the culture and cuisine of each cruise's destinations.
Their fleet consists of 6-star, all-suite and all-balcony ships, all featuring plenty of amenities. Complimentary WiFi is available throughout each ship, while other features range from open-air pool decks and Regent Choice Shore Excursions to the Smithsonian Collection and show lounge with Broadway musicals, cabaret shows and circus-style performances.
Viking Cruises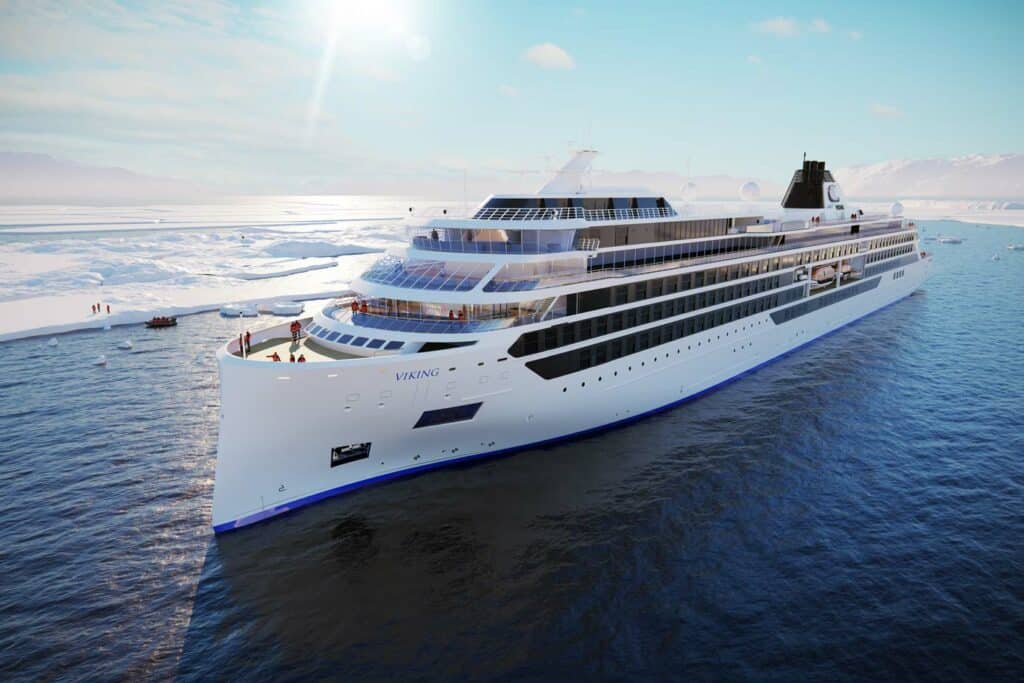 Offering both river and ocean cruises, Viking Cruises may be one of the world's newest ocean cruise lines, and it's already one of the best. This truly is an amazing company, offering its passengers a unique combination of history, culture, geography and cuisine. Its philosophy is that travel "should be a doorway to cultural insight and personal enrichment", which is undeniably reflected in its ships and itineraries.
In many ways, Viking Cruises is the opposite of the large, mainstream, entertainment-focused cruise lines. If you're into cultural explorations, local food and/or intimate travel experiences, this is the luxury cruise line for you.
On a Viking Cruise, whether it's an ocean or river cruise, you can expect ultimate cultural immersion in the form of history lectures, cooking lessons, and other workshops. Additionally, most ships also have an on-board library. There's a complimentary on-shore excursion in every single port of call, too.
Explore Viking River Cruises
Explore Viking Ocean Cruises
Cunard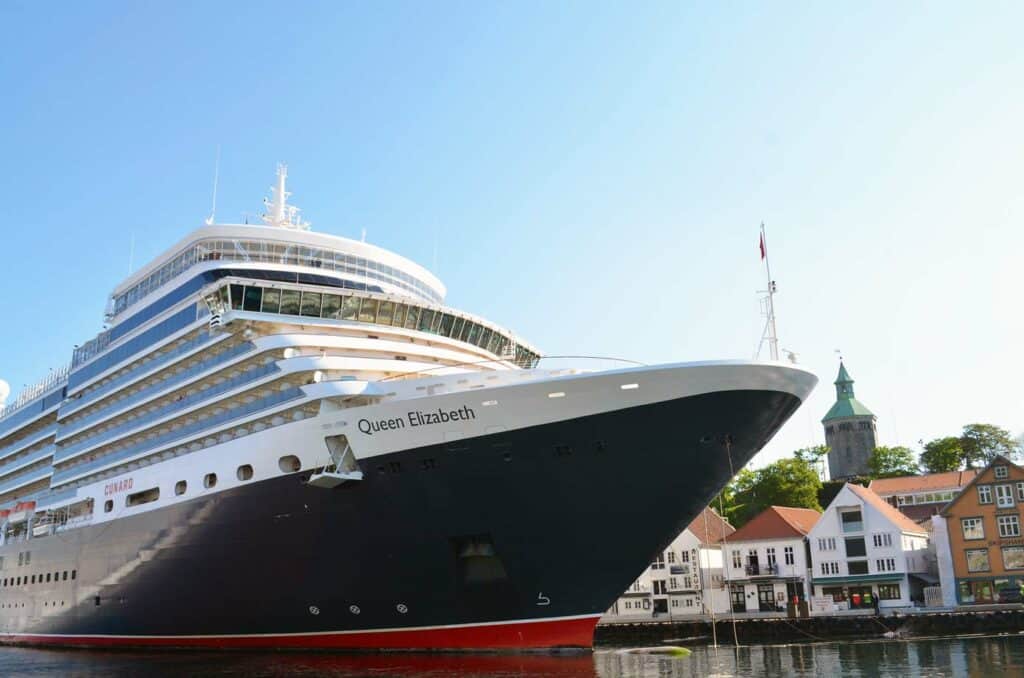 Cunard finds itself among the top cruise lines in the world because of its all-round greatness. Everything it does, it does well—from its beautifully presented high-end cuisine to refined itineraries and superb amenities.
This is also arguably the best big-ship luxury cruise line. Its three ships can carry respectively 1,988, 2,068 and 2,691 passengers. They're all designed like the iconic turn-of-the-century cruise liners that traveled between Southampton and New York City. Titanic anyone?
The company aims for a "Golden Era" atmosphere, which it definitely achieves through elegant interiors and exceptional service. Imagine elegant arches, perfectly polished decks, golden curtains, subdued lighting, formal events and stylish evening gathering. If you've always wanted to experience a voyage on a massive ocean liner, Cunard is as close as you can get.
On-board entertainment and facilities resemble those of the other luxury cruise lines featured here. The only difference is that Cunard does everything with a touch more class and style. Shakespeare plays, jazz music, world-class cuisine,… it's all readily available on the Cunard cruise ships.
Oceania Cruises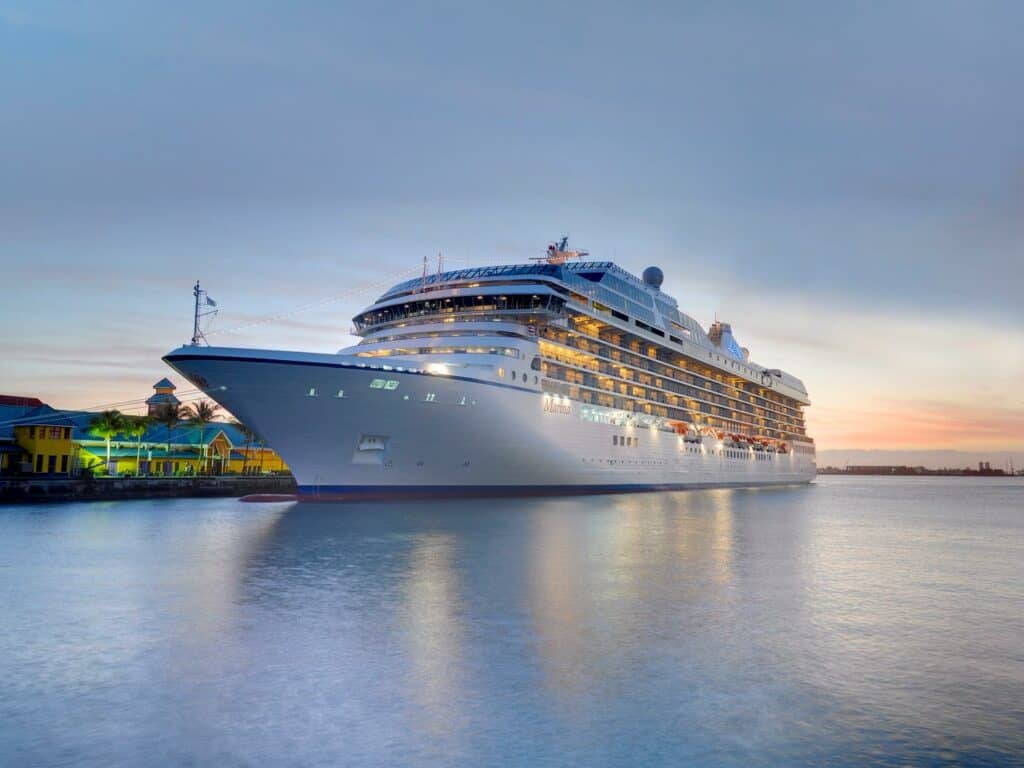 Oceania Cruises is one of the best midsize luxury cruise lines in the world. Four of its six ships carry no more than 684 guests, which is a whole lot less than the bigger cruise ships/lines in this list. This lower passenger number allows for more personalization and great service. Foodies will be in paradise on one of Oceania's cruises, as they all offer cooking classes, culinary excursions and fine dining.
Offering voyages to more than 180 ports in Central and South America, the Caribbean, Australia and New Zealand, Europe, and China and the Far East Oceania can bring you to the furthest corners of the globe. Its unique and award-winning itineraries include some of the greatest destinations in the world, while on-board amenities are phenomenal as well, ranging from an eight-piece orchestra and string quarter to seminars, wine tastings, a casino and even an 18-hole golf course.
Azamara Club Cruises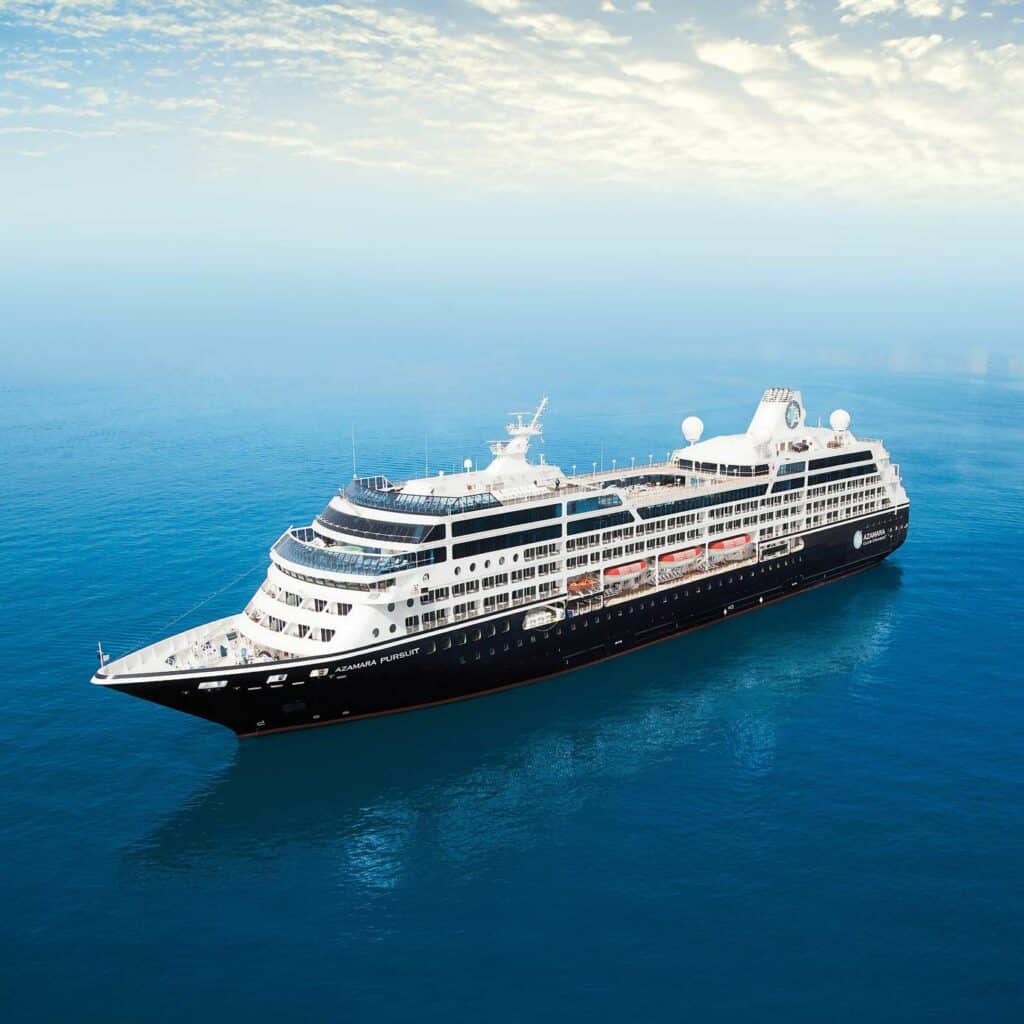 If you're after relatively remote and off-the-beaten-path destinations, there's no better cruise line in the world than Azamara Club Cruises. Its two intimate 690-guest ships sail to far-flung destinations, both featuring upscale accommodation and facilities. Priding itself on its "country-intensive voyages", Azamara is exceptional because of its AzAmazing Evening Programs, which give guests the opportunity to immerse themselves in the local culture.
It's because of those smaller ships that Azamara can offer cruises to destinations that can't accommodate the massive cruise ships. This cruise line can literally take you where others can't get to, including gorgeous places like Crete, Amalfi, Bangkok and more.
Additionally, passengers will have more time in those ports than is the case on typical cruises, allowing them to fully explore and experience the local scenery, cuisine, nightlife and culture. There's also a major focus on health, beauty and well-being, with complimentary group workouts and nutrition classes, a spa, specialized fitness sessions and a salon.
Seabourn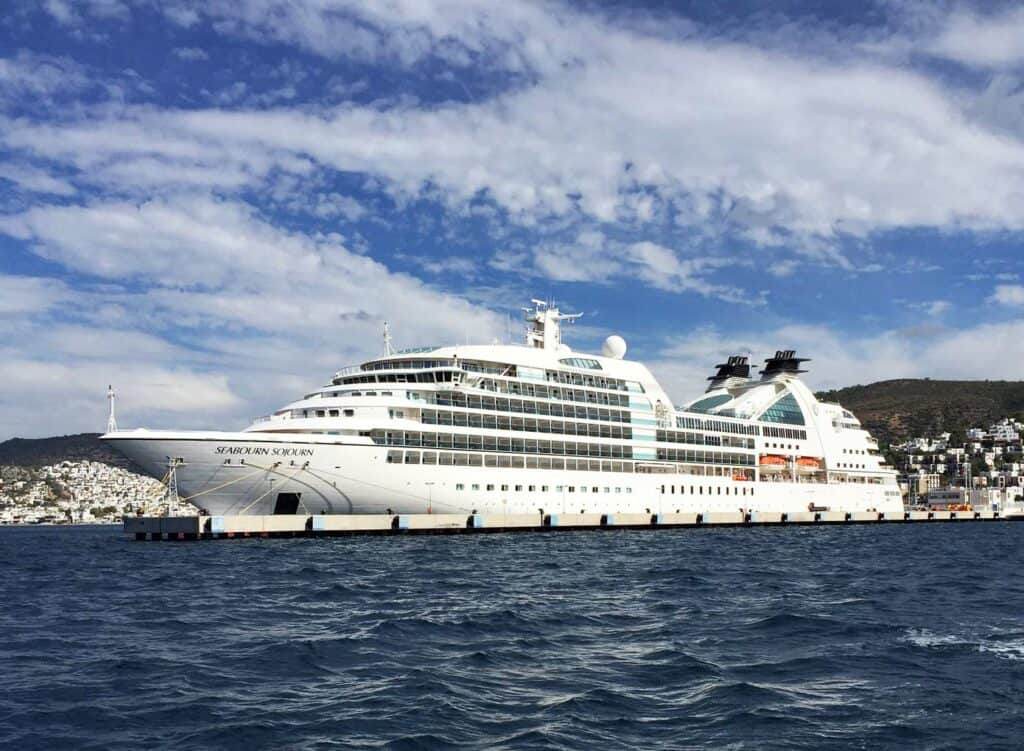 A multi-award-winning cruise line, Seabourn consistently ranks as one of the best luxury cruise lines on earth. This is, in fact, an ultra-luxury cruise line, its small ships characterized by and famed for their unparalleled grace and elegance. This is the company that basically pioneered this particular type of cruising. Based in Seattle, Seabourn operates all over the world. Its voyages can take you to places like the Caribbean, but also literally around the world (in more than 100 days).
The Seabourn ships can accommodate between 208 and 450 guests, which allows for a much more personal approach and top-notch service. There are only ocean-view suites on board, which feature luxuriously appointed furniture and decorations.
From the moment you step on the ship, you'll notice the elegance and luxury that characterizes Seabourn. The complimentary welcome Champagne certainly helps! Afterward, all other spirits and fine wines are complimentary at all times, too.
Windstar Cruises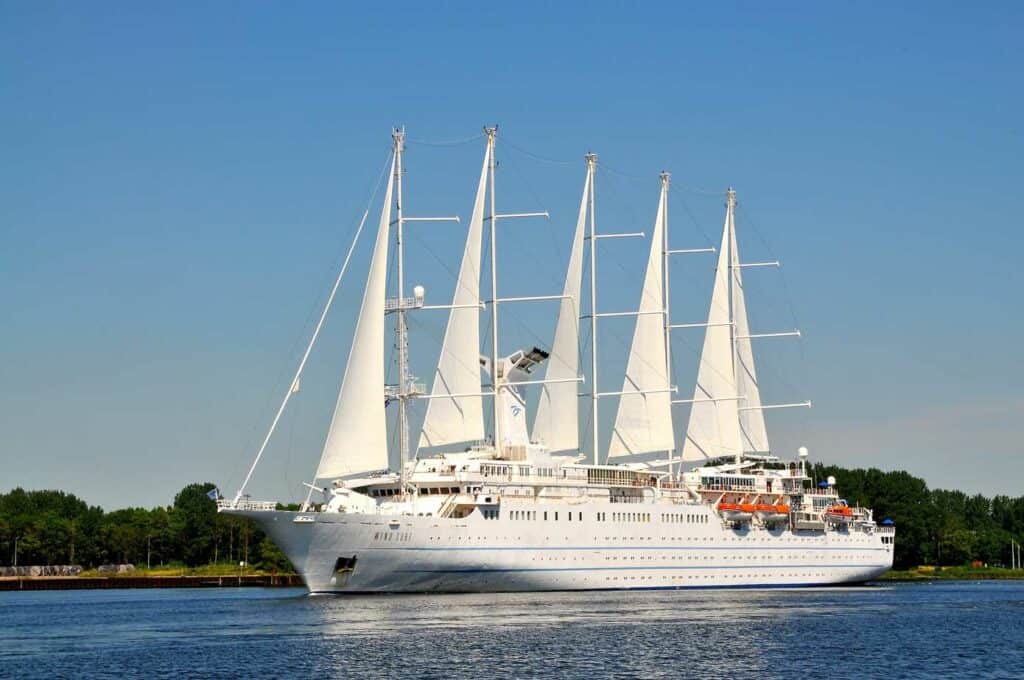 Another cruise line that focuses on small-scale cruises is Windstar Cruises. Its fleet consists of six yachts, which can carry between 148 and 310 guests, ensuring an intimate atmosphere and incredible personalization. People looking for luxury cruise lines that offer something different should absolutely check out this one—its private yacht-style cruises are unique.
With its motor-sail yachts featuring huge sails that can be lowered or raised with the touch of a button, Windstar Cruises has created and fills its very own cruise niche. Even though these are definitely yachts, that doesn't mean that lack any modern amenities. On board, passengers will still find a pool, spa, gym, library and casino, among other things. A fully equipped water sports platform allows guests to enjoy kayaking, swimming and water skiing.
Silversea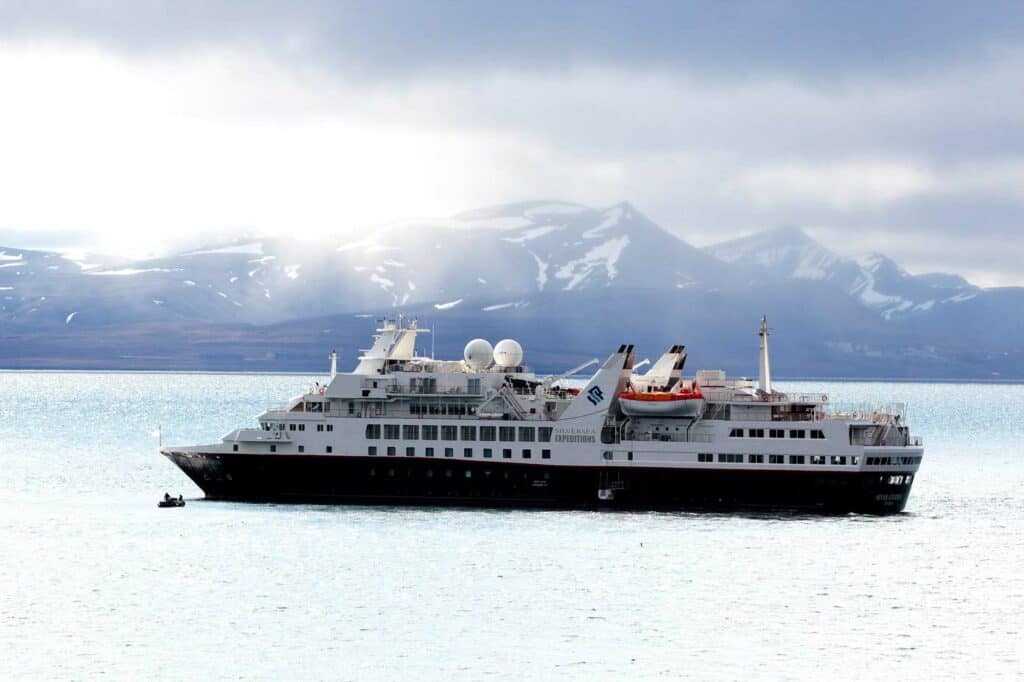 Having carved out its own niche in the cruise industry, Silversea is renowned for its all-suite, all-inclusive luxury voyages. It offers exotic itineraries, exclusivity, gourmet dining and lectures. Even though its ships are smaller, it's one of the best upscale cruise lines. Particularly its around the world cruises are phenomenal.
In fact, it's just because of its smaller ships that it can be one of the best luxury cruise lines. Luxury is not only about decorations and elegance, after all, but also about service and amenities. On a Silversea cruise, passengers can experience the excitement of exploration and discovery, while also indulging in world-class food, being pampered at a beauty salon or enjoying all-inclusive perks.
Atlas Ocean Voyages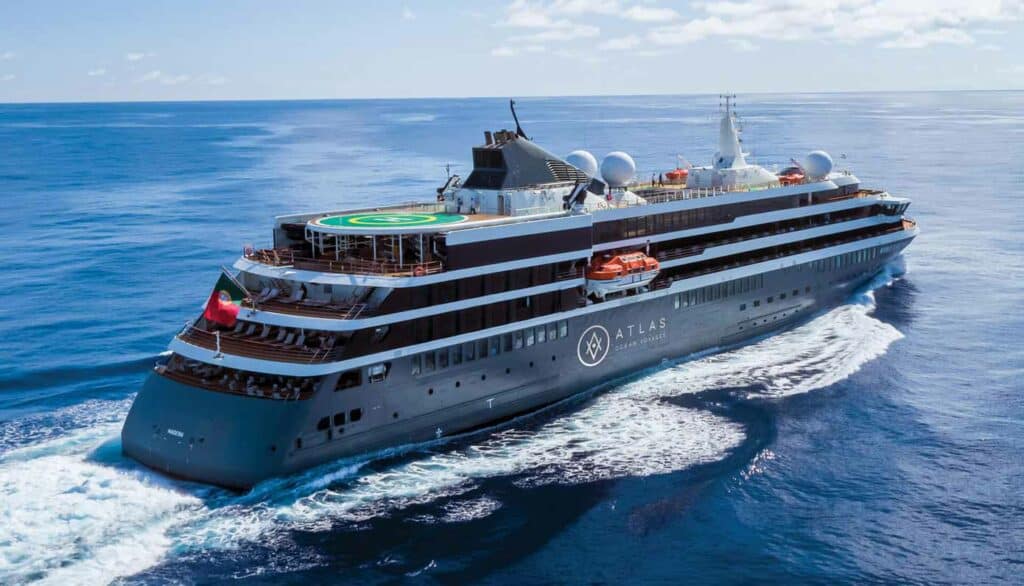 If you're looking for a cruise ship that offers all 21st-century luxuries while also being environment-friendly, check out Atlas Ocean Voyager's World Navigator. The World Navigator cruise ship was designed and built with explorers in mind. This expedition-style luxury cruise ship takes you to the world's most exciting destinations, from the Black Sea, Aegean Sea and Middle East to the Caribbean, Amazon and even Antarctica.
Atlas Ocean Voyages is "All Inclusive All the Way", which is why this is one of the best luxury cruise lines. Specifically, this means that the price you pay includes such amazing perks as intercontinental round-trip airfare for all sailings and all staterooms and suites (from select U.S. and Canadian gateways), gourmet international cuisine and 24-hour room service, free WiFi throughout the entire ship, prepaid gratuities, open bar and lounges, nightly entertainment, and much more.
Additionally, it's worth talking about Atlas Ocean Voyages' commitment to the environment, too. Their World Navigator embodies this focus on environmental stewardship, boasting the latest hybrid power management and propulsion system, which consumes one-fifth of the fuel that conventional cruise-ship systems use. Moreover, thanks to alternate hydro-jet propulsion, the ship can cruise quietly up to five knots without disturbing marine life.