Best Time to Cruise to Mexico
Last updated on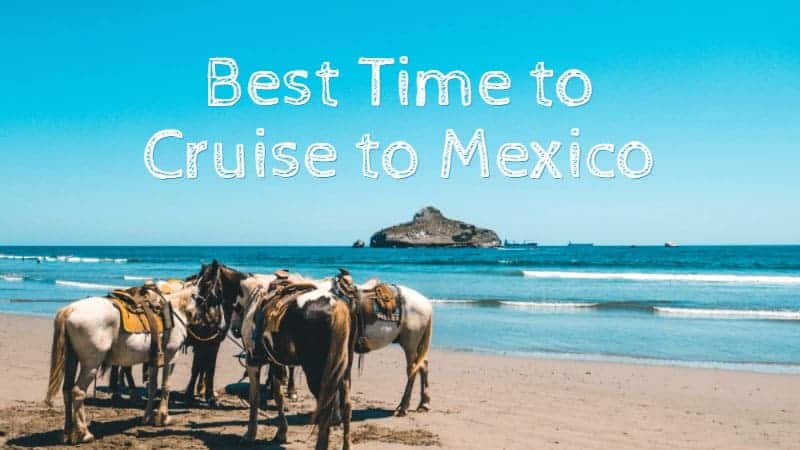 One of the most exciting cruise destinations on earth, Mexico has everything to make your cruise memorable. From rainforests and coral reefs, to ancient ruins and vibrant cities, from world-class food to a fun music scene, the country has it all. If you're planning a Mexican getaway, however, you might ask yourself what's the best time to cruise to Mexico. In this post, we'll answer that for you.
The Best Time to Cruise to Mexico
Similar to other popular destinations in this region, such as the Bahamas and the Caribbean, Mexico enjoys warm weather all-year round. But that alone is not enough to decide on the best time to cruise to Mexico. In fact, there are three main factors you should consider before booking a cruise.
Weather / Seasons
We'll start with the most important factor—the weather. Mexico's climate has basically two seasons: a wet and a dry season. Although many cruise lines offer sailings every month of the year, the majority of offerings are during the dry season. That's the high season, which runs roughly from October through April and has by far the most comfortable weather. As in, the lowest humidity levels. So, if having perfect weather is important to you, visit Mexico in "winter".
Mexico is best avoided in July and August, which is hurricane season. This comes with torrential rains, strong winds and high humidity. Some restaurants, accommodations and other service may also close for the season in summer. All things considered, November, January, February and March are probably the best time to cruise to Mexico.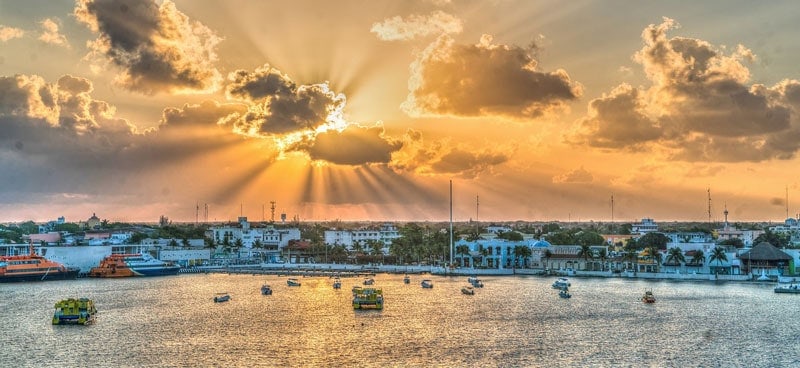 Peak Crowd Levels
Another thing to keep in mind is that the better the weather, the more people will be there. Especially during major holidays such as Christmas, New Year's and Easter, Mexico is a hugely popular destination. Don't expect any quietness around those dates. The high season comes with lots of traffic and expensive flights.
If you're in need of a quiet holiday, consider visiting in the low or shoulder seasons. Especially May, June and September are recommended in that case. As mentioned above, we suggest that you avoid July and August.
Prices / Availability
Weather and the number of people affect prices significantly. However, counter-intuitively, in Mexico this actually can result in better deals during the high season than in the low season. Unlike most other cruise destinations, the best time to cruise to Mexico and score a deal is during the peak season. Make sure to book well in advance, though, as this is the most popular time of year and cruises do get full.
Note, though, that the shoulder season is also a time of year when you can grab a fantastic deal. Remember to do your research before booking. Compare prices and sign up for newsletters. You can find more tips on how to score a cruise deal in this blog post.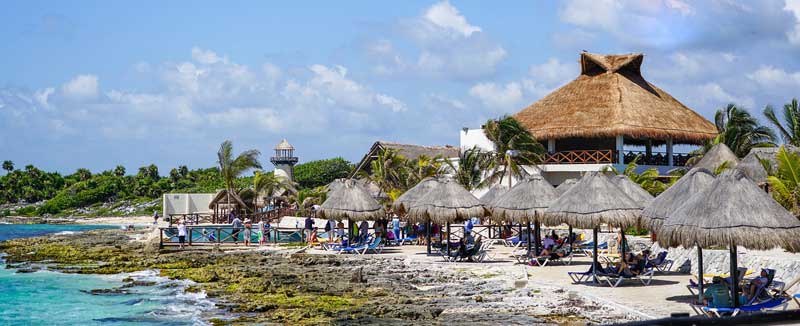 Conclusion
Simply put, the best time to travel to Mexico is from mid-October through April, with perhaps the exception of the crazy-busy month of December. For the absolute greatest weather conditions, November is often said to be the best month to visit Mexico. This is also when the whale-watching season kicks off, and the holiday crowds are still saving up money at home.
---
More: See the Best Time to Cruise To…