Bermuda is as close as you can get to a Caribbean-like vibe, scenery and culture without actually being in the Caribbean. In fact, Bermuda is nowhere near the Caribbean, even though it's often thought of as a tropical vacation island.
This tiny island country—a British Overseas Territory—consists of a few small volcanic islands and lies in the North Atlantic. Located at basically the same latitude as North Carolina, 665 miles east of the Cape Hatteras coast, Bermuda lies more northerly than you may have expected. Perhaps surprisingly, it lies closer to Nova Scotia, Canada than to Puerto Rico, closer to Martha's Vineyard in Massachusetts than to Miami, Florida.
Situated right in the path of the warm Gulf Stream, however, its climate is fantastic. Bermuda enjoys a subtropical climate, a climate that borders on a tropical one, which is why it's such a popular cruise and holiday destination. Its accessibility from the American East Coast, of course, helps as well. Actually, Bermuda is one of the greatest cruise destinations from Boston and the East Coast.
Boston to Bermuda Cruises: Ideal Voyages in Northeastern America
A very popular journey are Boston to Bermuda cruises. As mentioned earlier, the island lies closer to Massachusetts than to Florida, making Boston arguably the best port for cruises to Bermuda. This alone makes it ideal to hop on a ship in Boston.
It's the favorite holiday destination among New Englanders, who take advantage of the offerings by three different cruise lines to enjoy Bermuda's pink sand beaches, vibrant town life and wonderful nature.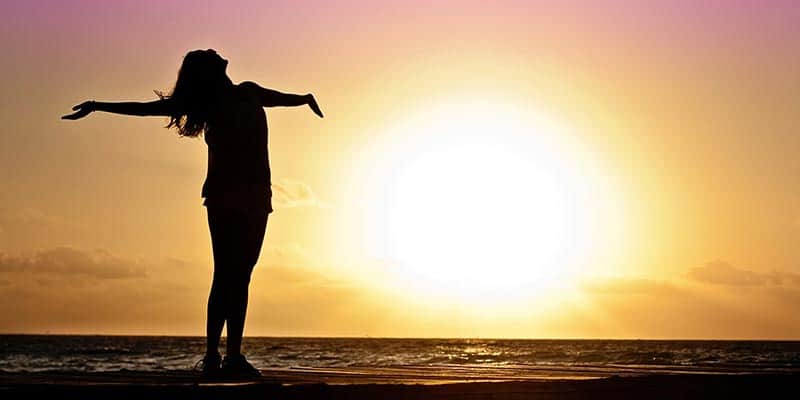 From the history-lined Freedom Trail in Boston to the cobblestone of Hamilton, the capital of Bermuda, these cruises are totally recommended if you have a week or so to spare. Besides wonderful nature and beaches, Bermuda has more than its fair share of history. As a former British colony and current Overseas Territory, the island is filled with colonial architecture and historic sites.
A major highlight is St. George, which transports you 400 years back in time, to the early days of British colonization in North America. However, unlike Jamestown and Colonial Williamsburg in Virginia, two of the youngest British settlements in America, St. George wasn't reconstructed. Instead, St. George is pretty much original. You can see many authentic brick buildings and charming streets that date from the 1600s and 1700s. This historic town is now a UNESCO World Heritage Site.
The economic, cultural, entertainment and touristic hub of Bermuda is Hamilton. You're definitely encouraged to go for a stroll on Front Street, a gorgeous waterfront road flanked by beautifully colored Victorian homes. Hamilton is also home to several cultural institutions that you might want to visit—examples are the Botanical Gardens, the Historical Society Museum and the Masterworks Museum of Bermuda Art. Also, don't miss Bermuda Cathedral and fascinating Fort Hamilton, which is a series of fortifications constructed in the 1800s, when American-British relationships were rather tense.
Which Cruise Lines Sail to Bermuda?

Norwegian Cruise Line
Although there were previously more (and probably will be others in the future), Norwegian Cruise Line is currently the only major cruise line to sail from Boston to Bermuda in 2020. Here are two of their most popular Bermuda cruises from Boston
5-Day Boston to Bermuda Cruise
They have a wonderful 5-day cruise from Boston to Bermuda, during which you'll spend half the time at sea and half the time in Bermuda. Specifically, there are two sea days and two Bermuda days. This gives you plenty of time to relax on board and enjoy the Norwegian Gem's amenities and services, while also allowing you to explore and experience all Bermuda has to offer.
From its pink sand beaches, world-class golf course and fun water sports to high-end shopping at Front Street, visiting maritime museums and exploring the ancient Crystal Caves, there's plenty to see and do in Bermuda.
This cruise will take place in the fall of 2020, from late-October through mid-November, and once again in April of 2021. Prices start at as low as $549 per person for an inside stateroom and go up to $3,479 per person for The Haven, an accommodation of exceptional luxury.
7-Day Boston to Bermuda Cruise
If you have a little more time at your disposal, you might be interested in Norwegian Cruise Line's 7-day Bermuda cruise. Also on the 'Norwegian Gem', this amazing cruise lets you the wonders of Bermuda for more than three days and three nights. You'll spend one full day and two nights at sea on the way out, and two full days and three nights on the way back to the mainland. This means that you'll spend almost three days on the island!
This cruise runs from mid-April through late-October of 2020 (and the same again in 2021). Prices per person range from $549 for an inside room in the low season to $4,899 for The Haven in the high season. Of course, there are numerous options in between those extremities.
Best Time of Year to Score Cruise Deals
Generally speaking, the beginning of the year is when many cruise lines do their annual promotions and offer numerous deals. This is before the actual cruise season starts, but it's a way to get the word out, to attract customers and to get people excited. So, you're most likely to score a great cruise deal from roughly the beginning of January to late-March.
Best Time of Year to Sail to Bermuda
Boston to Bermuda cruises don't take place all-year long. They're available from mid-April through November, with Norwegian Cruise Lines. Summer—July and August—is obviously the high season. This is the time of year with the best weather in Bermuda but also with the biggest crowds. If you'd like a quieter cruise from Boston to Bermuda, you might want to go in the one of the two shoulder seasons, which are respectively April, May and June or September and October.
The best time of year to sail to Bermuda is arguably in June. This is right before the busy season kicks off, yet a time that already enjoys excellent weather. Because it's not the high season quite yet, the prices should be a bit lower then, too.