British Isles Cruise: Cruise Lines, Destinations and Highlights
Last updated on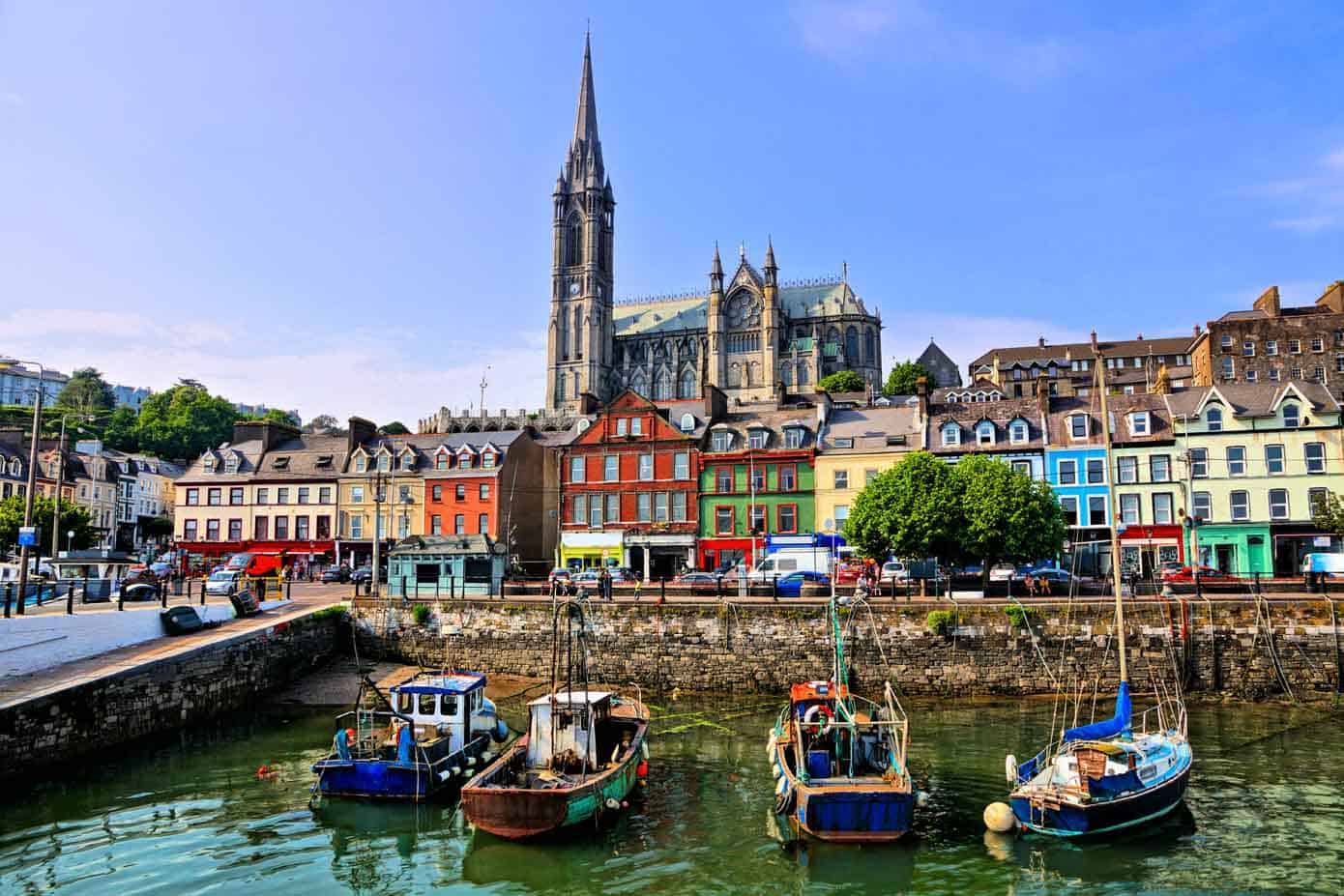 British Isles cruises are among the most popular cruises among Americans for various reasons. For one, there's no language barrier between the USA and the UK—except maybe some local dialects. A second important thing that draws many Americans to the islands is their family heritage. A British Isles cruise is a great way to discover your family roots in England, Scotland, Ireland or Wales.
That being said, even if you don't have personal family ties to these countries, there are still countless reasons why a cruise to the British Isles is worth considering. After all, Great Britain and Ireland burst with history, from the Celts and ancient kings to the powerful British Empire, innovations, art and architecture. It's a dream destination for history buffs and art lovers.
Additionally, we can't not mention the beautiful landscapes of these rugged islands. Set between the North Sea and the Atlantic Ocean, the UK and Ireland are well known for their wild coasts, dotted with fishing towns and lighthouses, lined with cliffs and beaches. More inland, gorgeous undulating countryside is home to market villages, farms and college cities.
Add to that mix a number of spectacular national parks—such as the Peak District, Lake District, Snowdonia, Northumberland, and Loch Lomond and the Trossachs National Parks—and you've got one of the greatest cruise destinations in the world.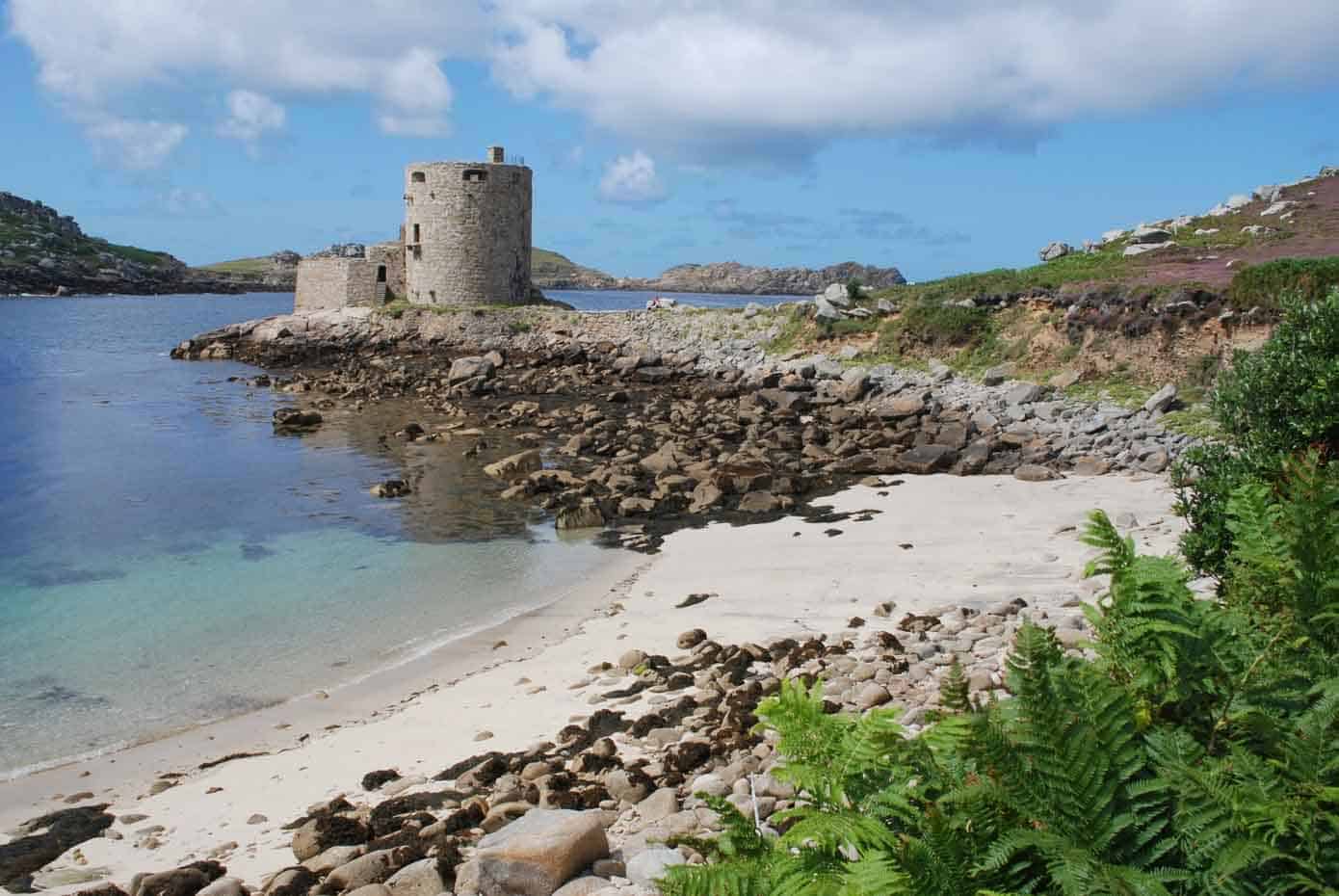 What Are the British Isles?
Let's get the technicalities out of the way first, though. When we talk about British Isles cruises, this includes cruises to all large and small islands in and around the United Kingdom and Ireland.
Specifically, a British Isles cruise may take you to England, Scotland, Northern Ireland and/or Wales, all four of which make up the UK. We also consider Ireland and the many smaller offshore islands to be a geographic part of the British Isles, from the Isle of Man and the Channel Islands to the Shetland and Orkney Islands.
Cruise Lines That Offer British Isles Cruises
Almost all major cruise lines have at least one British Isles cruise itinerary available. Some have several routes to choose from. Most ships depart from Southampton, the main cruise port in the UK, but there are also itineraries that start in Edinburgh (Scotland), Dublin (Ireland), Amsterdam (Netherlands) or Bergen (Norway).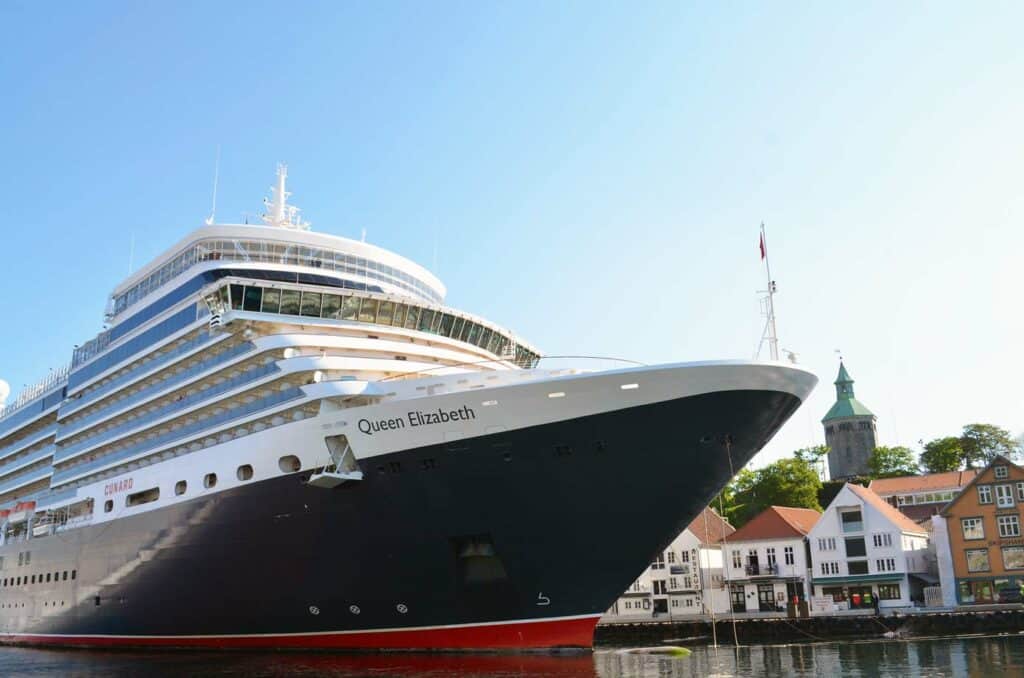 British Isles Cruise Ports and Destinations
From Southampton and Liverpool to Edinburgh, Dublin and Belfast, there are numerous large cruise ports all around the British Isles. This is, after all, a relatively large island nation with a long and rich maritime history. In fact, a British Isles cruise may just be the absolute best way to see this part of Europe.
Below, we describe some of the main cruise ports in the British Isles, listed by individual country. Note, though, that this is meant just to give you an impression of the sheer number and variety of British and Irish cruise ports. This overview is not exhaustive—some itineraries may include smaller, off-the-beaten-path ports, too.
England
The largest of the four countries that make up the United Kingdom, England is home to large cities like London and Liverpool, as well as vibrant coastal towns and countryside villages. From the Cliffs of Dover to Cornwall, the English coasts are renowned for their beauty, while inland forests and mountains provide endless opportunities for adventures.
There are a handful major cruise ports in England, which feature on many—if not most—British Isles cruise itineraries.
Southampton / London
Liverpool
Dover
Isle of Portland / Stonehenge
Scotland
The northernmost part of the UK, Scotland boasts rugged coastlines, remote islands, fascinating cities and, of course, the world-famous Scottish Highlands. It's a phenomenal destination to visit on a cruise, offering everything from great seafood and historic sites to day-trip destinations and a variety of outdoor recreation.
Depending on the cruise itinerary you choose, there are one or more stops in Scotland. Edinburgh (Leith) is usually an important part of the route, while Dundee, Glasgow and Invergordon, the gateway to the Highlands, are great stops as well.
Leith / Edinburgh
Greenock / Dundee
Glasgow
Invergordon
Wales
Situated in northwestern Wales, Holyhead is a common port of call on cruises around the British Isles. It offers a taste of friendly ambiance of Welsh country life, as well as the opportunity to visit spectacular Snowdonia National Park.
Northern Ireland
The Northern Irish capital, Belfast is a major cruise port in the region. It's the gateway to the numerous attractions of Northern Ireland and onshore excursions include the Antrim Coast, Giant's Causeway and Londonderry.
Ireland
One of Europe's most popular tourist destinations, Ireland is chock-full with historic sites, vibrant cities, a world-renowned trad music and pub scene, and beautiful landscapes. There are three main cruise ports here, from the capital of Dublin to Cork (Cobh) and Waterford on the south coast.
Dublin
Cobh / Cork
Waterford
10 Top Things to See and Do on Cruises Around the British Isles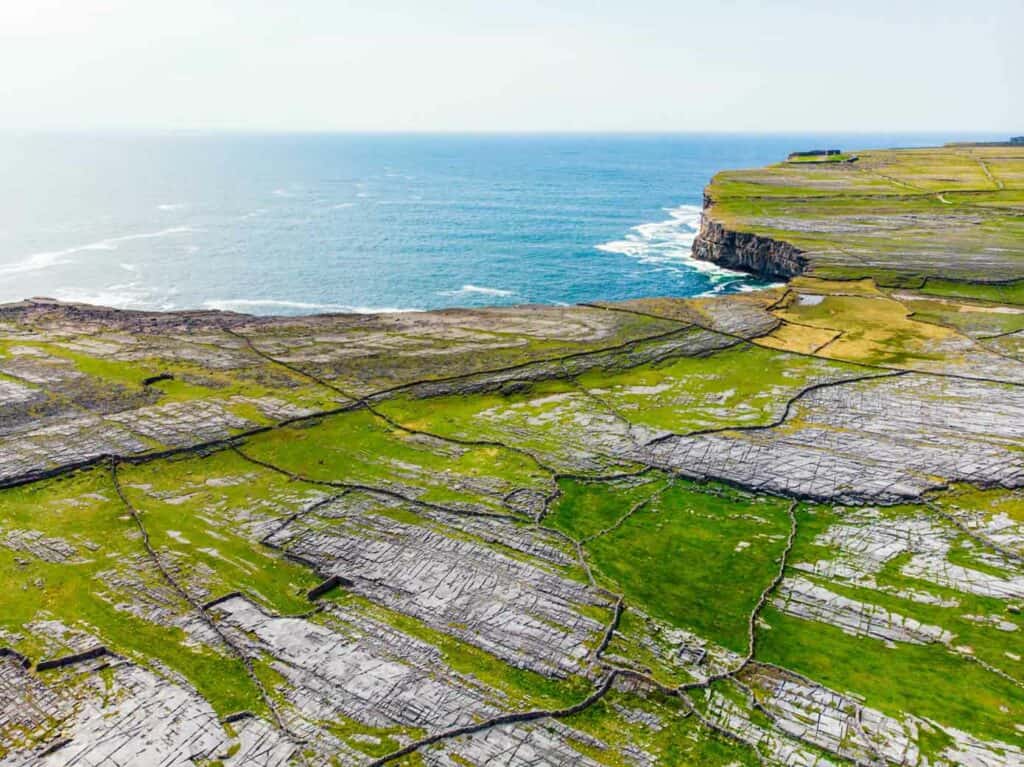 See London's Famous Architectural Landmarks, England
If your British Isles cruise departs from Southampton, chances are that you'll arrive in London first. Make sure to spend a couple of days exploring this huge metropolis and its main sights. From the Palace of Westminster and the Big Ben to the Tower Bridge, Buckingham Palace and the Tower of London, there's lots to see and do before (or after) your actual cruise.
Visit the Stunning Cliffs of Dover, England
On a cruise around Britain and Ireland, you'll get a unique view of the White Cliffs of Dover. This is a popular stop on these cruises, a beautiful area you can explore on walking trails. The port of Dover, located at the narrowest point of the English Channel, also offers the chance to visit places like the historic city of Canterbury, home to the Canterbury Cathedral, and Sissinghurst Castle and Garden.
Immerse Yourself in the Maritime and Musical History of Liverpool, England
The former home base of Cunard Line, the port of Liverpool has always been a major passenger port. Nowadays, the port's Royal Liver Building, the Port of Liverpool Building and the Cunard Building are known as Liverpool's "Three Graces". Cross the Mersey River on a ferry for some amazing waterfront views and explore Beatles heritage on a Magical Mystery Tour.
Have a Pint in an Irish Pub in Dublin, Ireland
Ireland's pub life and trad music scene is known and celebrated all over the world. So, make sure to experience it for yourself when visiting Dublin on your cruise around the British Isles. Head to bustling Temple Bar, home to numerous bars, galleries and eateries, for a pint in an authentic Irish pub.
Kiss the Blarney Stone at Blarney Castle, Ireland
One of the most popular on-shore excursions from Cork, Blarney Castle is an iconic castle ruin home to the famed Blarney Stone. Climb the castle's narrow passageways to kiss it, a must-do activity on any British Isles cruise. Additionally, the greater Cork region has one of Western Europe's densest concentrations of prehistoric monuments.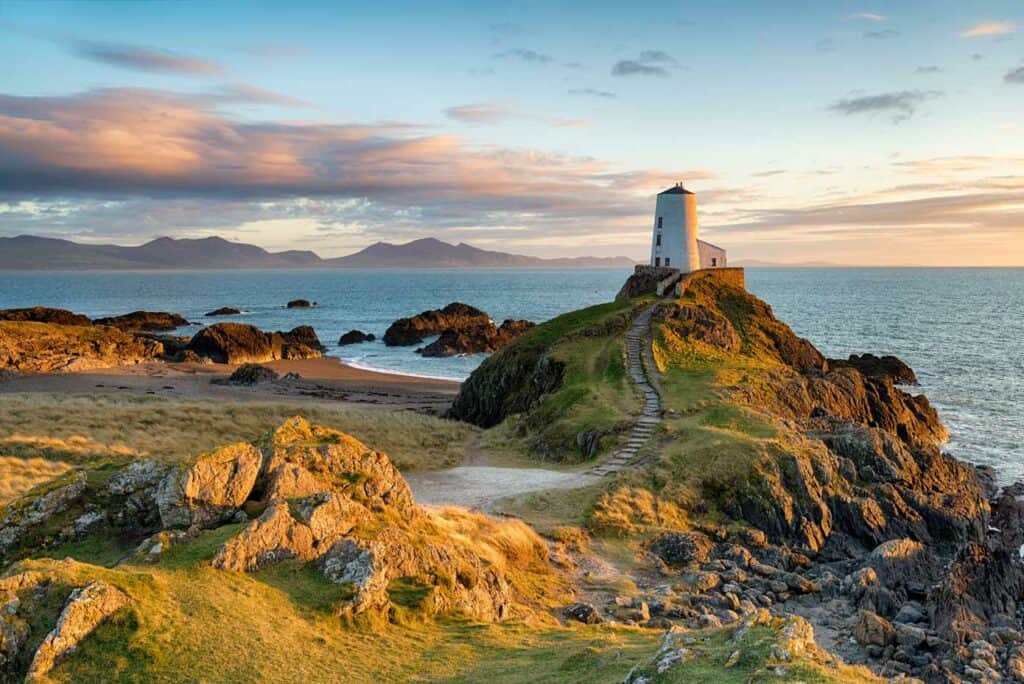 Enjoy in Welsh Ambiance in Holyhead, Wales
Wales' premier cruise destination, Holyhead lets you immerse yourself into the welcoming Welsh culture. This charming coastal town sits within a three-walled Roman fort, one of only a few of its kind in Europe. The Holyhead Maritime Museum chronicles the area's rich seafaring heritage. Day trip destinations from Holyhead include Caernarfon Castle, the town with the longest name in Europe, Snowdonia National Park and Plas Newydd Country House.
Learn About the Complicated History of Belfast, Northern Ireland
The capital of Northern Ireland, Belfast has had a rather turbulent recent history, suffering from sectarian violence. Nowadays, you can tour the areas where the troubles occurred, see political-inspired murals and walk along the fortified wall that used to separate Belfast's neighboring communities. Additionally, Belfast also has a rich maritime history—you can visit the docks were the Titanic was built near the Titanic Belfast tourist attraction.
Walk on the Remarkable Giant's Causeway, Northern Ireland
Northern Ireland's only UNESCO World Heritage Site, the Giant's Causeway is the most visited day trip destination from Belfast. Tour the gorgeous Antrim Coast and walk on these volcanic steps for an unforgettable excursion. Other stops along the way include the photogenic Carrick-a-Rede Rope Bridge, the Old Bushmills Distillery and spectacular Dunluce Castle.
Explore the Historic Heart of Edinburgh, Scotland
The beautiful medieval and neoclassical architecture of Edinburgh, the capital of Scotland, is the main reason this old city is such a popular cruise port in the UK. Walk the Royal Mile, which runs between the Palace of Holyroodhouse and Edinburgh Castle. Golf enthusiasts may also want to visit nearby St. Andrews, the birthplace of golf.
Tour the Spectacular Scottish Highlands, Scotland
Quaint Invergordon is the gateway to the breathtaking Scottish Highlands. A stop here allows you to explore a region home to heather-covered hills, barren mountain ranges, dark lakes and ancient ruins. Go on a tour and see famous locations like Inverness, the Culloden Battlefield, and Loch Ness and Urquhart Castle, exploring one of Western Europe's most sparsely populated regions.