Galapagos Cruises
Last updated on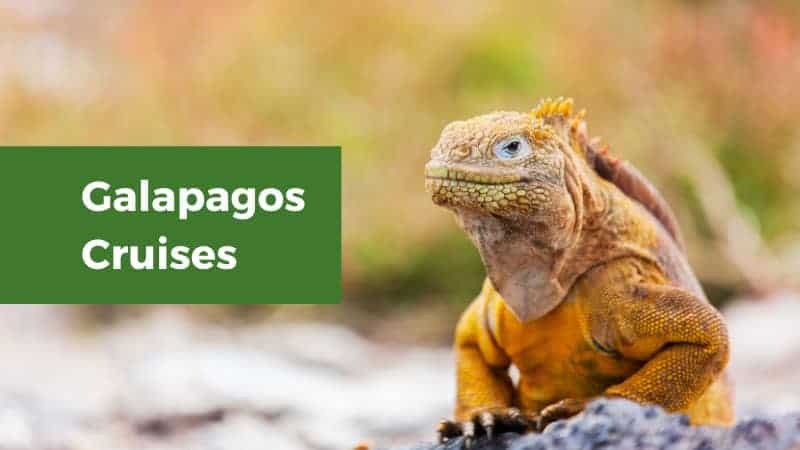 A collection of islands situated on both sides of the equator, the Galapagos lie in the Pacific Ocean and are part of Ecuador. Few archipelagos on Earth invoke such a sense of exoticness, exploration, and adventurous excitement as the Galapagos Islands. They became renowned as one of the places were Charles Darwin got his world-changing insights and ever since then, people have wanted to cruise to the Galapagos as well. In this article, we'll take a look at Galapagos cruises and frequently asked questions about cruising to the Galapagos.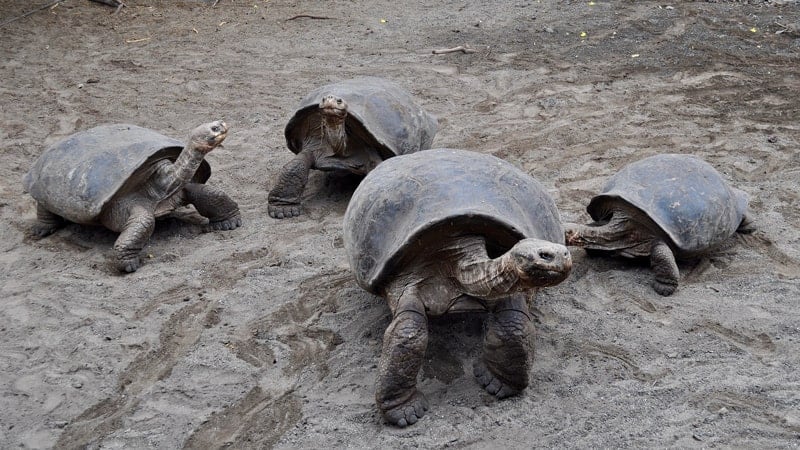 The Galapagos: A National Park and World Heritage Site
Located almost 1,000 kilometers west of the South American mainland and made up of eighteen main islands, three minor islands, and more than a hundred tiny islets and rocks, the Galapagos are a playground for evolution. The islands are famous for their huge biodiversity and large numbers of endemic species, among which are the Galapagos tortoise, the Galapagos penguin and marine iguanas.
Its immense importance is why it became Ecuador's first national park in 1959 and a UNESCO World Heritage Site two decades later. Galapagos National Park encompasses almost the entire land area of the archipelago. The other areas are the inhabited parts of five different islands.
All natural attractions are within the national park, which has a strict "sunrise to sunset rule". This, in turn, means that Galapagos cruises are extremely organized. There are set times for waking up, breakfast, going on land,… throughout the entire day.
Galapagos island cruises generally involve two outings per day, which can include hikes and snorkels. If you participate in all activities, you'll be nothing short of exhausted by the end of your cruise. You'll also be, of course, a major once-in-a-lifetime experience richer. These are definitely not ultimate relaxation cruises, but they're still among the best sailings you can do anywhere. And since there are no shore excursions in the evening, you do get to wind down at your ship's bars, restaurants or lounges. These are no "lazy" cruises, but you'll still have plenty of time to rest after those well-filled days.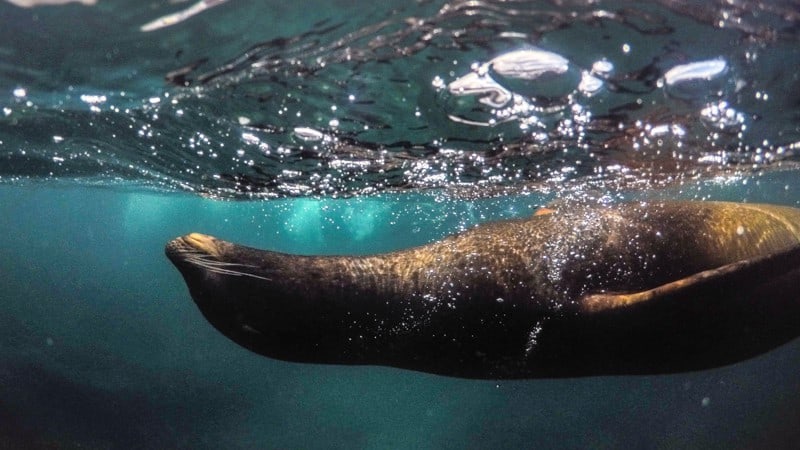 Celebrity Cruises to the Galapagos
In the course of its 15+ years of experience organizing luxury cruises around the Galapagos Islands, Celebrity Cruises has collected an impressive number of awards and accolades. They're the world leader when it comes to Galapagos cruises, now offering an expanded selection of all-inclusive sailings, which are designed to appeal to all types of travelers.
From 5-star accommodations on mainland South America and convenient flights to world-class shore excursions led by certified naturalists, the Celebrity Galapagos experience truly is the cream of the crop. Just to illustrate what you can expect from these all-inclusive expedition cruises, here's a brief sampling of features, amenities and activities:
Gourmet dining featuring locally sourced ingredients
All drinks are complimentary, including coffee, tea, water, beer, wine and spirits
Two guided excursions every day
Daily briefings and lectures by naturalists and experts
Complimentary use of snorkeling equipment, hiking poles and binoculars
Free WiFi
Galapagos National Park entrance fee
The various Galapagos expedition cruises from Celebrity sail to a dozen different islands in the archipelago and no fewer than 34 ports of call. It's arguably the absolute best way to explore these fascinating islands up-close and at a leisurely pace.
Daily itineraries are set up so that you can see as much of the islands as possible, while also allowing for necessary rest and breaks, as well as healthy and delicious on-board meals.
All Celebrity Galapagos cruises are currently 7 nights long, but there are options to combine them with a tour of attractions on the mainland. Those extended itineraries range from 10 to 16 nights.
Celebrity Galapagos Cruise Ships
When you cruise to Galapagos with Celebrity Cruises, you shouldn't expect a sailing with one of the mega-ships. Instead, to properly navigate around the archipelago, the company has its own expedition ships.
They may lack the abundant facilities and countless venues you might imagine when thinking about cruises, but they more than make up for that by offering a unique, hands-on experience in one of the world's greatest cruise destinations. Additionally, these are, after all, still luxury cruises and there's plenty of mouthwatering cuisine to enjoy.
Currently, Celebrity Cruises operates three ships in the Galapagos. Each has its own distinct features and characteristics. These are the Celebrity Xpedition, which made Celebrity the world's premier Galapagos cruise line, the small-but-intimate Celebrity Xploration, and the brand-new and cutting-edge Celebrity Flora.
Celebrity Xpedition – Industry-changing expedition vessel that was recently upgraded to offer more luxury, while keeping authenticity. Facilities and services include a gym, live music, nightly lectures, a restaurant and several decks. Up to 48 passengers.
Celebrity Xploration – Private catamaran perfect for family sailings or trips with friends, designed for discovery and exploration. Up to 16 passengers.
Celebrity Flora – First ever cruise ship built specifically for Galapagos cruises, an award-winning all-suite mega-yacht with lots of eco-friendly features. Up to 100 passengers.
Galapagos Cruises FAQ
Going on a cruise to the Galapagos is not at all the same as cruising, say, the Caribbean, the Hawaiian Islands or the Mediterranean. Visitation is highly regulated and, because essentially the entire archipelago is a national park, everything is protected. Below, we answer some of the most common questions about Galapagos island cruises.
What's the Best Time of Year for Galapagos Cruises?
You can visit the Galapagos year-round. Every month has something to entice and enthrall all visitors, from the wildflowers of February and March to the excellent snorkeling from June through September.
There are two busy seasons. The main one runs from mid-June to mid-September (the summer holidays in Europe and North American) and the second from mid-December to mid-January (the winter holidays). The best time for Galapagos cruises may therefore be just before or after those busy seasons—February through May, and September to October. May is generally considered to be the best time to visit the Galapagos.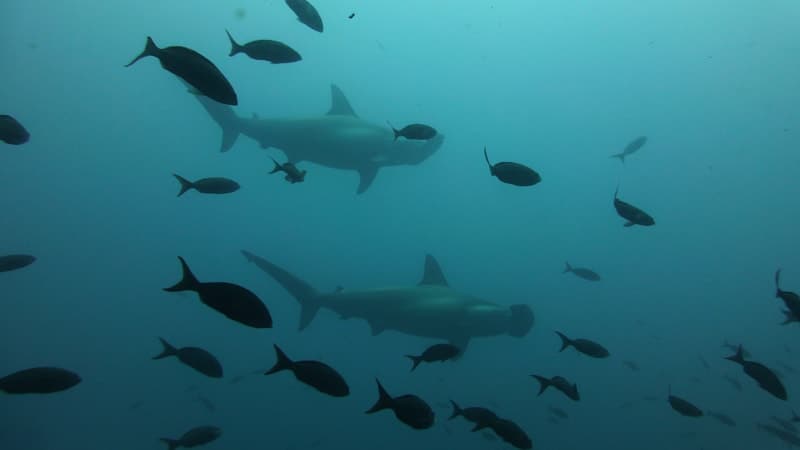 How Long Do Galapagos Cruises Last?
To keep pressure on the environment as low as possible while also allowing tourism, cruise lines have to follow strict guidelines. For example, every ship must follow a pre-determined 15-day itinerary, on which the Galapagos National Park management has agreed. Except a couple specifically designated sites, a ship may also not visit the same place twice during that time.
Cruise lines are free to divided that route up into smaller segments, which they typically do. The range of cruises to the Galapagos is from 4-day sailings to 10-night journeys.
Where do Galapagos Island Cruises Start?
Every cruise around the Galapagos also starts somewhere in the Galapagos. That's either on Baltra Island or San Cristobal, which is the location of the capital of the Ecuadorian Galapagos province.
Note that a lot of cruise lines offering Galapagos cruises also offer the opportunity to pair your cruise with a visit to the rain forest in Ecuador or even Machu Picchu in Peru. This kind of deal will also include flights.
How Much Do Galapagos Island Cruises Cost?
Costs of Galapagos cruises vary constantly, depending on availability and the time of year. Generally speaking, however, they range between $3,500 and $5,000 per person.
What Are the Best Galapagos Cruise Lines?
Of all the major international cruise lines, there's really only one that offers cruises to the Galapagos: Celebrity Cruises. Those Celebrity Cruises to the Galapagos come in a number of different varieties. There are the Galapagos Northern Loop Cruise, the Galapagos Southern Loop Cruise, the Galapagos Outer Loop Itinerary and the Galapagos Inner Loop Itinerary.