5 Reasons to Choose a Luxury Galapagos Cruise
Last updated on
Arguably the best and most convenient way to explore the Galapagos Islands is on luxury Galapagos cruises. We'll tell you exactly why in this post.
The archipelago is a major nature conservation area, which means that access and on-land transportation options are limited. Much of the Galapagos is protected as Galapagos National Park and the park has strict regulations about the number of visitors and types of boats that are allowed. The aim here, of course, is to limit impact of tourism on the vulnerable and amazing animals and plants that call these rugged islands home.
5 Reasons To Opt For Luxury Galapagos Cruises
All boats, including luxury Galapagos cruise ships, must follow itineraries designed by the national park management. Whenever you cruise to the Galapagos, these itineraries are typically 5 days / 4 nights or 7 days / 6 nights.
This basically means that every visitor who goes ashore on the Galapagos will have pretty much the same experience. Exploration is limited to designated trails, visitors are not allowed to bring things on land, and guided tours are in small groups only. Additionally, there's also a limit of 100 passengers per vessel.
In other words, as far as the Galapagos National Park experience goes, it doesn't really matter which company you sail with. However, the real difference lies in the type of cruise you choose. And it's the luxury Galapagos cruises that are able to make your holiday so much more amazing. There are five main reasons for that.
1. Superior On-Board Amenities
Generally speaking, luxury Galapagos cruises have more and better amenities and facilities on board than "regular" Galapagos cruises. For example, you'll have more and better food and beverage options, including room service, as well as a variety of available entertainment. There are libraries, spas and gyms. WiFi is free and available everywhere, while a larger crew ensures top-notch service and pampering.
Often, there are videographers and photographers on the ship, too. They'll capture your experience on board and on land, providing you with a professionally made DVD of your once-in-a-lifetime trip afterward.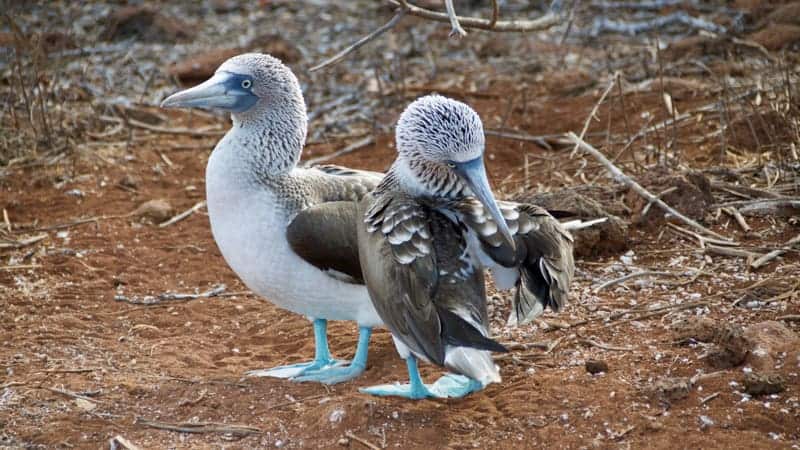 2. The Guides Are World-Class
The best luxury Galapagos cruises aren't just about on-board luxuriousness, though. After all, the real reason you're going all the way to this remote archipelago is to see its unique wildlife and natural scenery.
Even though all visitors' itinerary is more or less the same, hiring experienced and knowledgeable guides can set the experience apart from other cruise lines. And that's exactly what the luxury cruise lines in the Galapagos do. Many of their guides are experts in their field(s), often having degrees and doctorates in areas as varied as biology and geography. It goes without saying that they also speak fluent English.
3. Airfare Is Often Included
Some, although not all, luxury Galapagos cruises come with plane tickets, too. It's extremely convenient not to have to worry about finding affordable plane tickets on top of the cruise price. Note that that airfare is usually from somewhere in mainland Ecuador to the Galapagos. You'll still need to get to Ecuador yourself.
In addition to flights to the Galapagos, the cruise price might also include things like a hotel stay the night before the departure of your cruise and entrance fees to Galapagos National Park.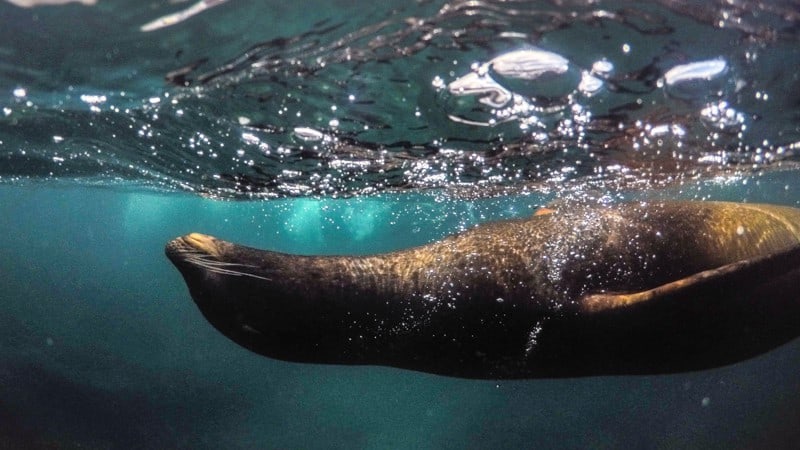 4. They Have Fun Exploration Equipment
Perhaps the most exciting feature of luxury cruises to the Galapagos is their extensive equipment and tools. Passengers can often rent kayaks and/or stand-up paddle boards, snorkeling and scuba diving gear.
The ships might also be equipped with glass-bottom zodiacs, which makes for amazing excursion opportunities.
5. Two Major Cruise Lines Offer Luxury Galapagos Cruises
While there are several smaller expedition cruise lines that offer voyages around the Galapagos, two of the world's largest and most renowned cruise companies also have cruises to the Galapagos. They are Silversea and Celebrity.
Although those smaller companies aren't necessarily worse, the larger cruise lines do offer the ultimate luxury Galapagos cruises. They boast the most impressive amenities and are all-inclusive.
Silversea Cruises
Celebrity Cruises
For the best Galapagos cruise prices, make sure to contact us for a quote. We can often beat any of the cruise lines deals.