River Cruising in Europe (Quick Guide)
Last updated on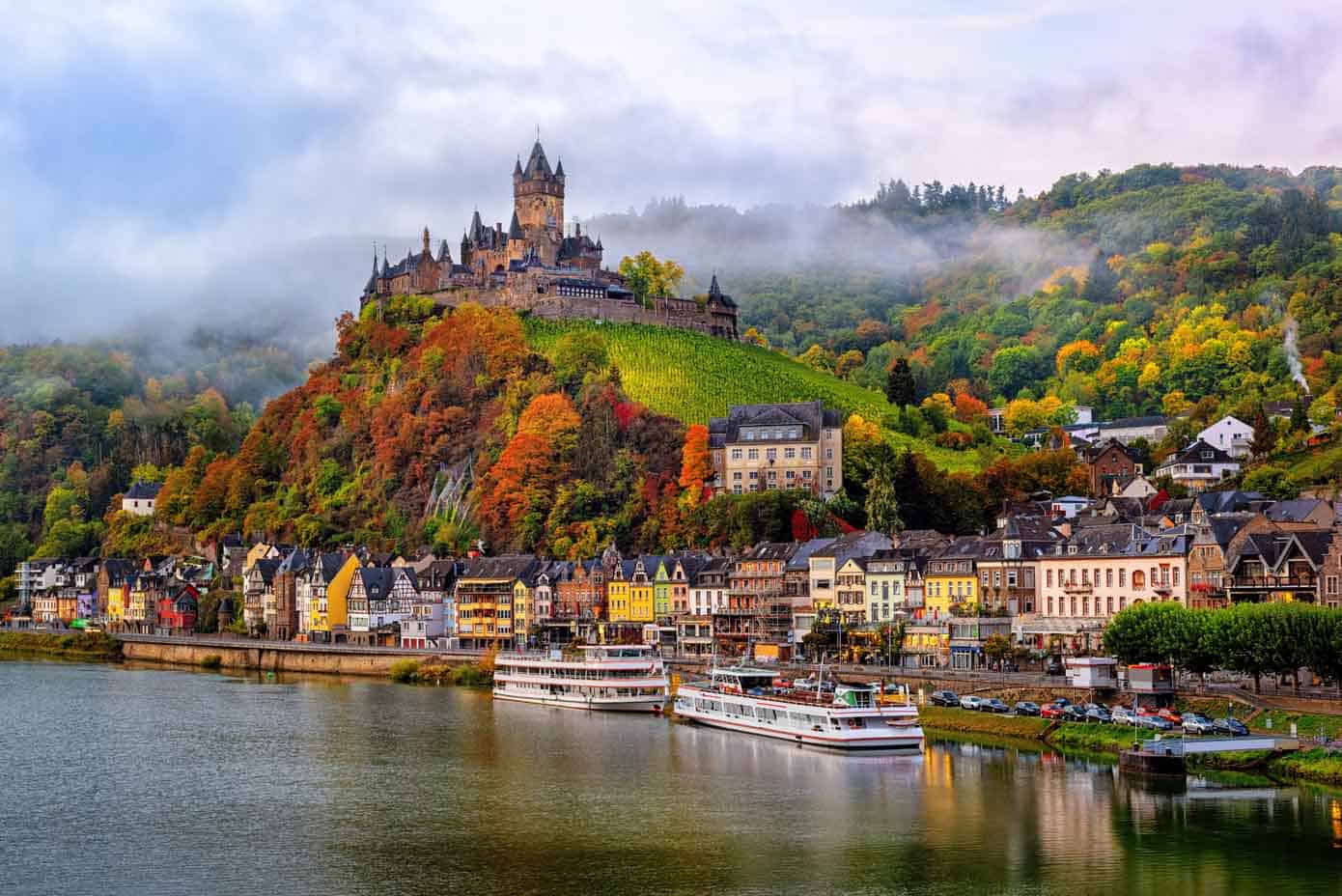 While most ocean cruises take place in warm regions such as the Caribbean, the Mediterranean and Hawaii, if you want river cruises, you need to go to Europe. The "Old Continent" is home to medieval towns, iconic cities, world-famous architecture and a wide variety of landscapes. Europe is also one of the best places to explore if you like great food. From Italian pasta dishes and Spanish tapas to Belgian stews, French wines and cheeses, and German sausages, your taste buds will have to work overtime on a European river cruise.
The offer of European river cruises can sometimes be overwhelming. A number of cruise lines offer various itineraries. We'll cover everything related to river cruises in Europe in this article.
Top European River Cruises
It's easy to get lost in the maze of river cruise offerings. Numerous rivers crisscross the European continent. However, there are a few that stick out from the rest. If it's the first time that you're doing a European river cruise, it's recommended that you opt for one of the following itineraries.
Arguably the greatest cruise river in Europe is the Danube. The Danube River flows from the Black Forest in Germany to the Black Sea in Romania. On the way, it cuts through a few iconic capital cities—Vienna, Bratislava and Budapest. Cruising this mighty river is a lesson in history. You can expect classical music, world-class wine, an overload of history and superb landscapes on this epic cruise.
Another excellent option is the Rhine River, sometimes combined with the Moselle River. Its source in Switzerland, the Rhine flows through the western European lowlands to its mouth in the Netherlands. Ports of call include Basel, Heidelberg, Koblenz and Cologne. Side trips may be available as well, taking you to stunning places like Bruges, Amsterdam or Strasbourg.
A third choice is the Rhone River. This is the perfect destination for wine lovers. The Rhone's source lies in the Swiss Alps and it empties into the Mediterranean Sea near the town of Arles, France. It flows through Burgundy and Provence, two of France's greatest wine-making regions.
A Variety of Cruise Lines
As European river cruises gain popularity, the number of cruise lines offering them increases. Now, there are numerous of them, all featuring various itineraries and destinations. Below, we've listed the five best ones, in no particular order.
AmaWaterways: boasting one of the most modern fleets in the European river cruising industry, AmaWaterways sets itself apart with its focus on the English-speaking market. They have a wide array of itineraries, from the Rhine, Moselle and Main Rivers to the Danube, Rhone and Saône Rivers. They also operate Christmas Market Cruises at the end of the year.
Avalon Waterways: this river cruise line has raised the bar for European river cruises with its open-air balconies, large staterooms and floor-to-ceiling windows. Its "suite ships" feature spacious rooms with fantastic views. They operate on all of Europe's major cruise rivers, including the Danube, Rhone and Rhine. Besides that, they organize Christmas cruises from late-November through December each year.
Tauck: operating seven ships on Europe's rivers, Tauck takes you to the most treasured destinations in the heart of Europe. They cruise along all popular rivers, from the Danube to the Rhine, but also offer itineraries through the exceptionally picturesque canals of Belgium and the Netherlands.
Uniworld Boutique River Cruise Collection: known for its beautifully stylish fleet of around twenty ships, they sail all of Europe's iconic rivers. Uniworld's lavishly decorated cabins often transport passengers back to times when the Habsburgs ruled central Europe. With its all-inclusive luxury concept, this is one of Europe's most high-end river cruise lines.
Viking River Cruises: perhaps the most well-known of the European river cruise lines, Viking River Cruises has a fleet of signature "Viking longships". These large and luxurious river cruise ships take you all across Europe, from the canals of Belgium and the Netherlands to the mighty rivers of central Europe to the waterways of western Russia and the Ukraine.
We have the best Viking River Cruises prices available. Give us a call at 866-867-6538 or visit our Viking Cruise Deals page to learn more.
Popular Destinations
There are many reasons why people go on a European river cruise, from wine tasting to visiting historic towns and seeing inspiring riverscapes. One thing that connects everything, though, is that each and every cruise in Europe offers a mix of it all. No cruise focuses on one thing. They all offer a combination of cuisine, local history, activities and culture. After all, that's what Europe is about.
Even if you limit your river cruise to one country, you'll still be able to enjoy a wide range of sights and things to do. You can find river cruises in pretty much every single European country, from Portugal to the Ukraine, from Italy to the Czech Republic. Again, however, there are a few destinations that draw in the most visitors. They're the following:
Germany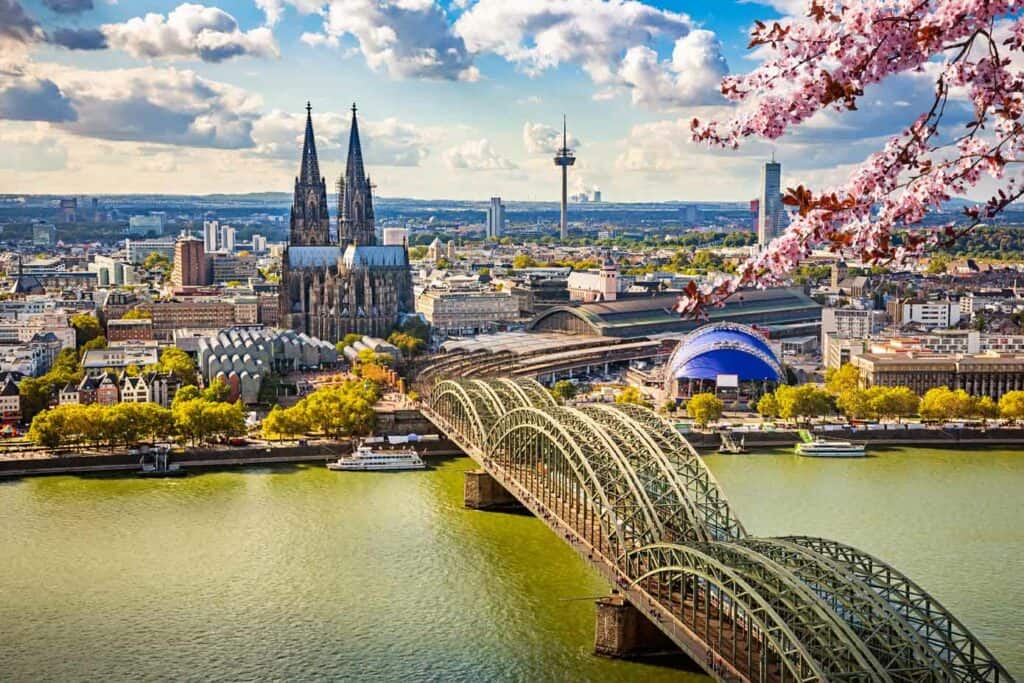 Some of Europe's most iconic rivers flow through Germany. You can see this country from another perspective on the Rhine and the Moselle, the Danube, and the Elbe. Those rivers flow respectively through the west, the southeast and the northeast of Germany.
France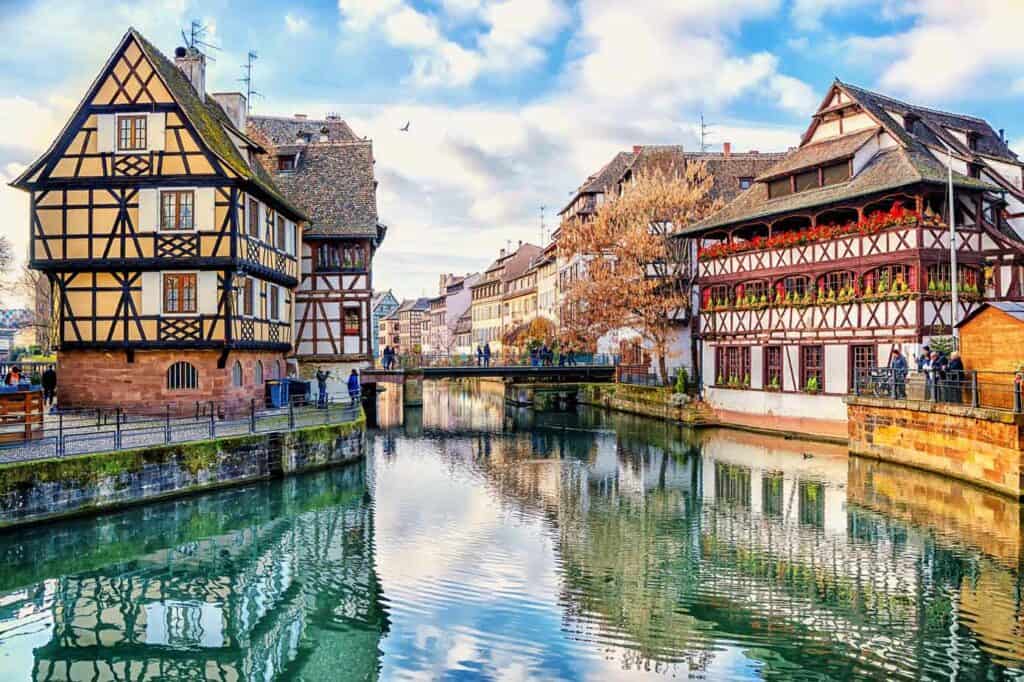 France is one of Europe's most popular destinations all-round and it also attracts huge numbers of river cruisers. In France, you can explore Paris and its surroundings on the Seine, float through world-famous wine regions on the Rhone, and visit the Bordeaux region as well.
Austria and Hungary
The sole reason why Austria and Hungary, together, are such popular river cruise countries is because the Danube flows through them. The section of the Danube between Vienna and Budapest, their respective capitals, is nothing short of breathtaking.
Russia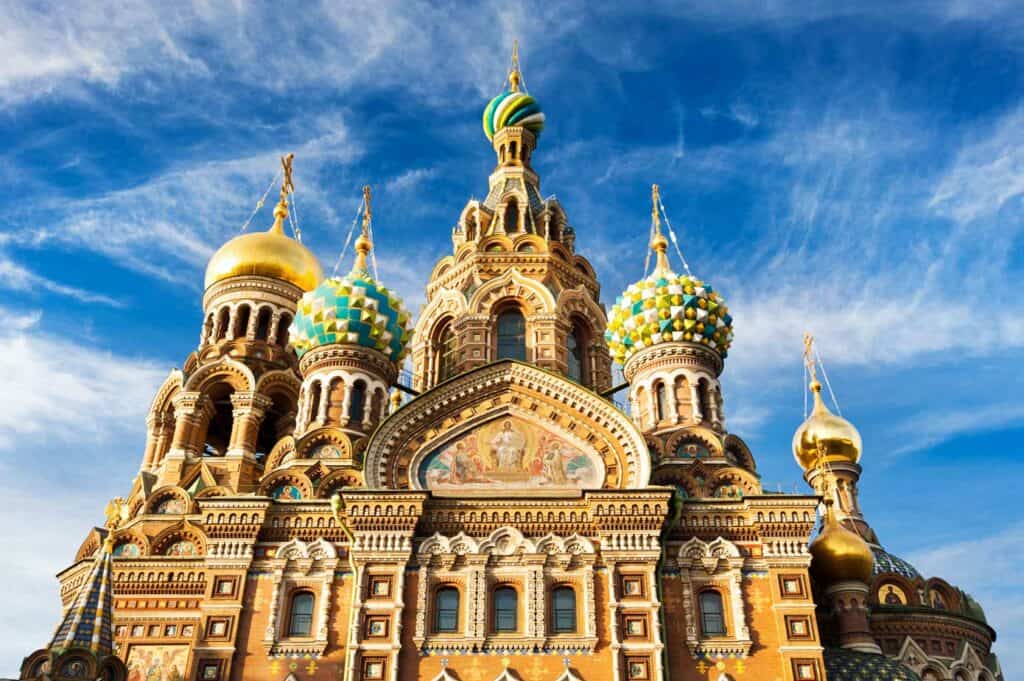 Yes, Russia is a fantastic river cruise destination in Europe as well. That's not because there's a famous river, but because you can travel from Moscow to St. Petersburg via a vast network of canals, streams and rivers. This cruise is absolutely amazing, showing you a side of Russia that you'd never get to see otherwise.
What Do European River Cruises Cost?
The first thing to realize is that European river cruises are nothing like Caribbean or Hawaiian cruises—not in itinerary and not in price. River cruise ships are very small compared to those floating cities that travel through the tropics. Don't expect Caribbean prices when looking for a river cruise in Europe. You're paying much, much more in Europe. In return, however, you'll get quiet luxury, phenomenal food and iconic sights.
Typically, the lowest price you're going to find is about $200 per person per night. This is for budget river cruises. If you want all-inclusive luxury, you're looking at up to $500 per person per night.
If your budget is limited, consider booking a European river cruise in the shoulder months—March and October tend to be (somewhat) cheaper, as are July and August. Christmas market cruises in late-November and all through December are typically the cheapest cruises you'll find.