It's a fact that Antarctica cruises are booming. By now, several cruise lines offer cruises to Antarctica, including two major names and several smaller expedition lines. In this post, we'll zoom in on today's best Antarctica cruise lines.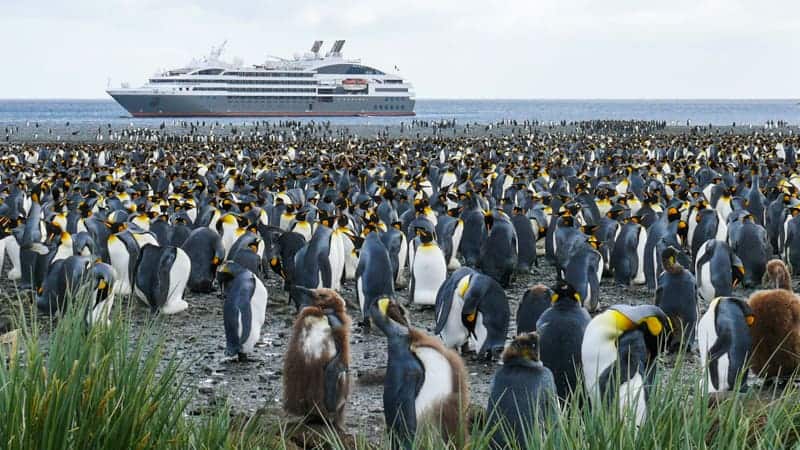 Why Cruise to Antarctica?
In recent years, remote destinations have become increasingly popular for various reasons. Adventure travelers continue to seek out unexplored and far-flung destinations away from the ever-expanding mass tourism.
Both the Arctic and Antarctic Circles begin showcasing the devastating effects of climate change, which attracts people who want to catch what could be a last glimpses of polar ice and animals. Additionally, cruise enthusiasts look for quieter ports, while retirees are checking epic places off of their bucket lists.
Naturalists, on the other hand, will relish the opportunity to see penguin rookeries, seals, whales and other iconic wildlife. Massive floating icebergs and calving glaciers provide other natural attractions you won't soon forget.
This all adds up to a niche in the cruise industry with arguably the most potential of them all. Although Antarctica might not be your preferred cruise destination—you could, of course, also cruise to Hawaii, the Caribbean or Mediterranean for less money—it is unquestionably one of Earth's most jaw-dropping places.
Plus, the only way normal people like you and us could ever get to the southernmost continent is on a cruise. It's literally the only continent on the planet that you can only reach by boat (unless you're a millionaire and charter a plane, or are a skilled scientist on a mission).
Featured Best Antarctica Cruise Lines
Of all major cruise lines in the world, only two effectively offer Antarctica cruises: Silversea and Princess. We're highlighting them here because they're the most well-known companies. And if you're looking for the best Antarctica cruise on a larger ship, chances are you'll find it with them.
As can be expected, the most popular and best Antarctica cruises take place from late-November through late-February—the summer months in the Southern Hemisphere.
Silversea Cruises
"Awaken your soul to the wonder of Antarctica", says Silversea Cruises on their website. And they do a great job invoking the sense of wilderness and wildness with their descriptions. Silversea's Antarctica cruises are among the most luxurious, comfortable and stylish ways to reach the "last great wilderness frontier" on the planet.
Silversea Cruises deploys two of its cruise ships to Antarctica: the Silver Explorer (144 guests and 118 crew) and Silver Cloud (254 guests and 212 crew). Both are expedition ships, designed to weather the harsh conditions of the polar regions. Their fortified hulls make it possible to sail through icy waters, while fleets of Zodiac boats, 12 and 18 boats respectively, allow passengers to visit even more off-the-beaten-path places. The Silver Cloud has 10 sea kayaks on board as well.
Sailings on both ships are round-trips from Ushuaia, Argentina. The smaller Silver Explorer goes on voyages to Antarctica that last 13 to 18 days, after which it travels to the northern Pacific, Eastern Russia and Alaska.
The Silver Cloud, on the other hand, undertakes 10-day Antarctica cruises in the Antarctic summer before embarking on an epic pole-to-pole voyage across the Atlantic and via South Africa and Europe in late-February.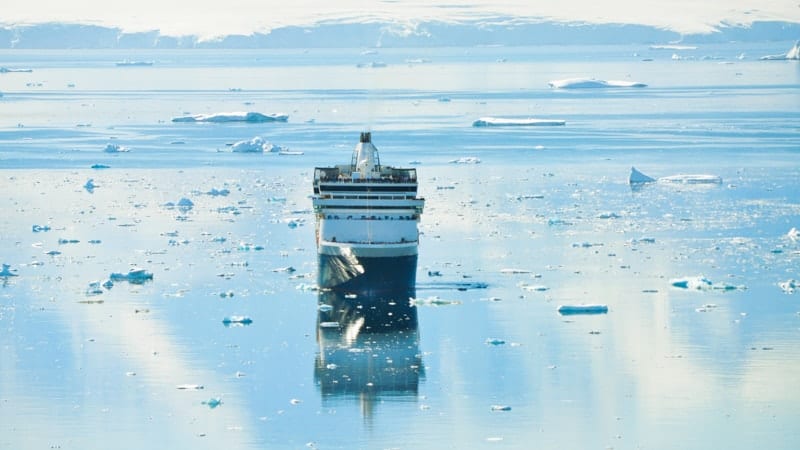 Princess Cruises
You might also find the best Antarctica cruise for you with Princess Cruises. They will start sailing to the Antarctic Peninsula at the end of 2019, when the Coral Princess embarks on a 34-day southbound journey from Fort Lauderdale. You can literally sail from the subtropical beaches of Florida to the icebergs of Antarctica, eventually arriving in Santiago, Chile—talk about an epic journey!
Once the ship arrives on the far south of South America, it will stay there through the Antarctic summer and offer Antarctica cruises between Buenos Aires, Argentina and Santiago, Chile. Note that these are one-way cruises that last 16 days and include 6 different ports.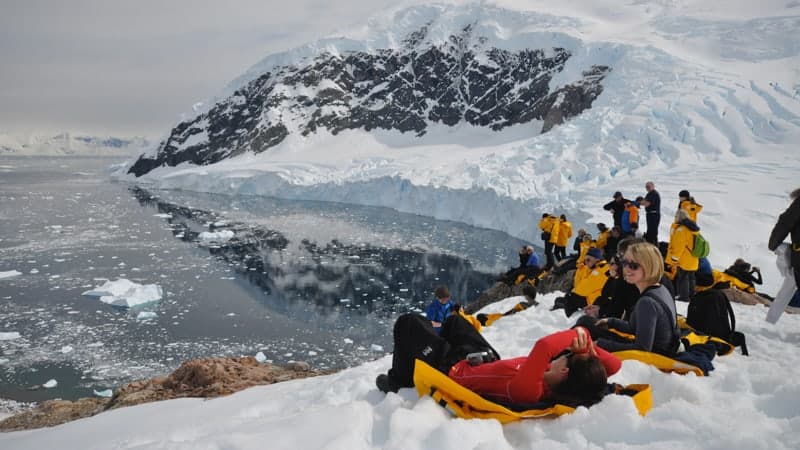 Other Antarctica Cruise Lines
In addition to the two major Antarctica cruise lines, there are a handful other, smaller companies that offer cruises to the Antarctic Circle. These expedition cruise lines are all about adventurous sailings, usually on smaller vessels and with biologists, naturalists and professional photographers on board.
They're often multi-purpose cruises, providing a cruise experience you won't find anywhere else. Recommended Antarctica expedition cruise lines are the following.