Hurtigruten Antarctica Cruise
Last updated on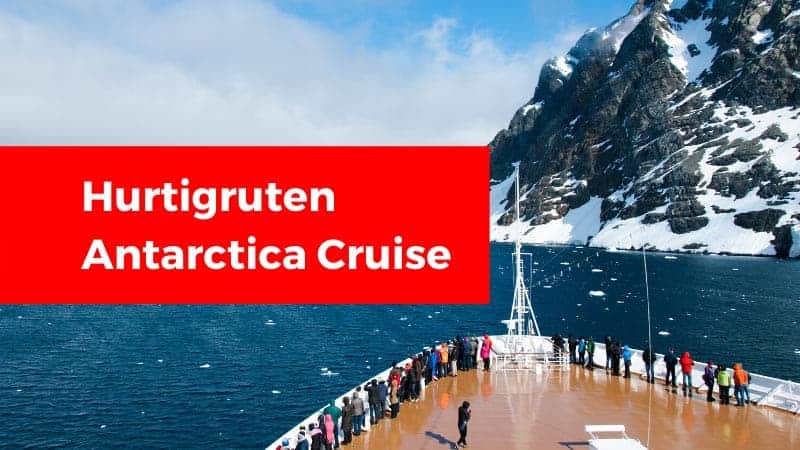 Earth's southernmost and only uninhabited continent, Antarctica, remains one of the last frontiers on the planet. The fact that it's the coldest, windiest and driest continent—essentially an ice-covered desert—doesn't deter adventure-minded travelers, though. It actually attracts people with an adventurous spirit and has done so for more than 100 years.
Nowadays, however, people who want to visit this continent of ice and glaciers don't need to suffer almost unbearable conditions during months-long Antarctica expeditions. A number of expedition cruise lines offer cruises to Antarctica, which typically last a couple of weeks to a month. Arguably the very best option of them all is a Hurtigruten Antarctica cruise, for several reasons we'll discuss below.
7 Reasons to Go on a Hurtigruten Antarctica Cruise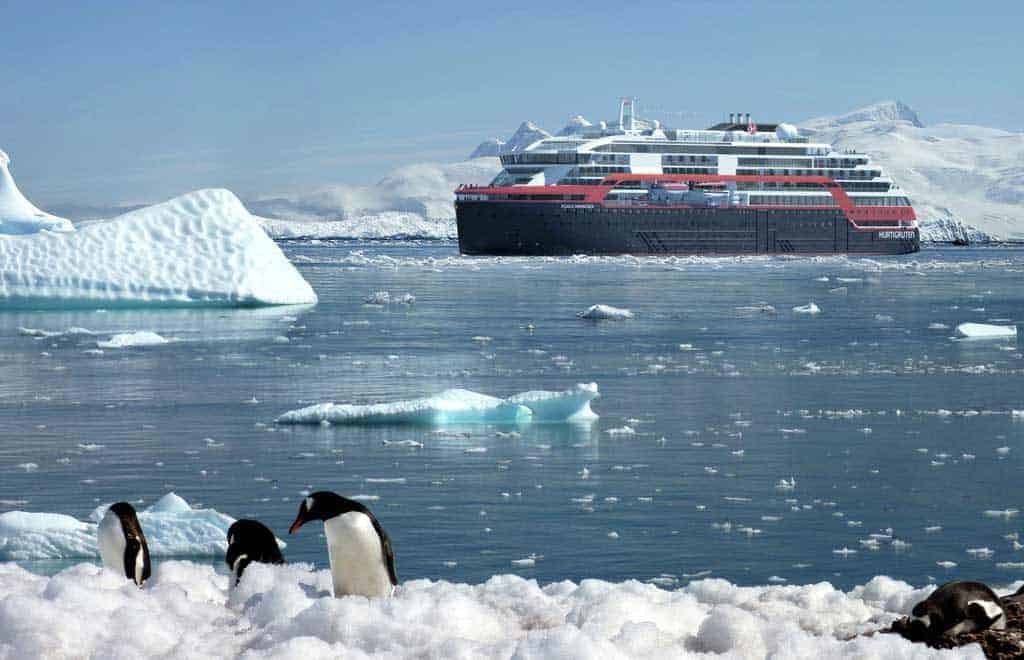 1. Hurtigruten Is a World-Renowned Expedition Cruise Line
Originally founded in 1893 as a communication and transportation service along the long, remote and winding coastline of Norway, Hurtigruten—literally "Express Route"—now focuses mainly on tourism.
The company has more than a century of experience in navigating rough waters in Arctic regions and has grown into one of the world's greatest expedition cruise lines. Nowadays, they operate immersive cruises in places like Norway and Svalbard, Greenland and Iceland, the Northwest Passage and Alaska, and South America and Antarctica.
If any cruise line can claim a wealth of expertise in organizing expedition cruises, it's Hurtigruten. And a Hurtigruten Antarctica cruise is the perfect illustration of that long and success-filled history.
2. A Hurtigruten Antarctica Cruise Is a True Polar Expedition
Make no mistake. Going on an Antarctica cruise with Hurtigruten is not your typical cruise. There's no sunbathing by the pool, gambling at casinos or getting pampered at luxury spas here. Instead, there's epic glacier excursions, wildlife watching, possible less-than-favorable weather conditions, and a near-certainty of cold.
3. Led By an Expert Expedition Team
Hurtigruten Antarctica cruises are led by a team of experienced experts. They main goals are to protect both the explorers and the fragile Antarctic environment. The expedition team will guide small boat excursions and landings, as well as kayaking trips and even camping opportunities (if allowed by weather conditions).
This dedicated crew consists of the world's best expedition guides and leaders, including scientists, survival experts and even a professional photographer. While not out on excursions, they'll also offer lectures and seminars, presentations and workshops so that you can learn as much as you'd like about Antarctica.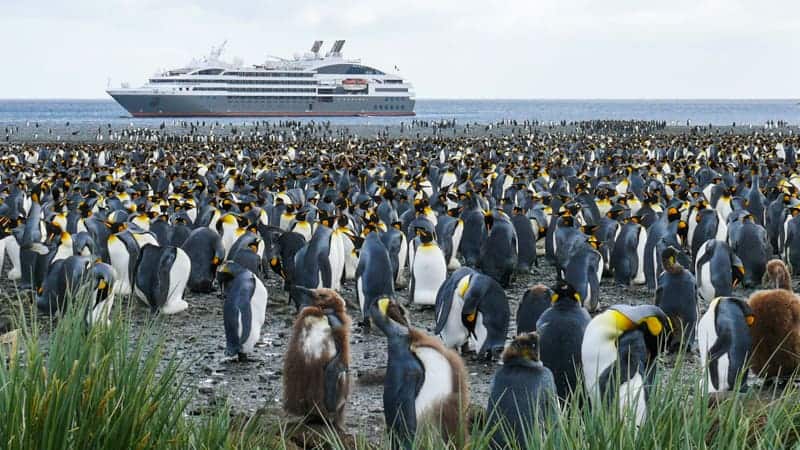 4. Amazing Antarctica Wildlife Viewing Opportunities
Although the Antarctic might not be the most bio-diverse region on Earth, there is some truly magnificent wildlife viewing to be done. This desolate landscape doesn't support a whole lot of land animals and plants. Most of life in Antarctica is found in the oceans and those animals are absolutely fascinating.
On a Hurtigruten Antarctica cruise, both from the main cruise ship and on smaller excursion boats, you'll have the opportunity to see Antarctica's four types of seals—crabeater, leopard, Weddell and southern elephants—and numerous whale species, including blue whales and orcas.
Arguably the most iconic Antarctic animals, however, are penguins, which live both on land and in the water. You're almost guaranteed to see them on a Hurtigruten Antarctica cruise.
5. Hurtigruten Has the Greenest Expedition Cruise Ships
Hurtigruten boasts the greenest fleet of expedition cruise ships in the world. They're the world's largest expedition cruise company, a leader in exploration travel, and they take the responsibility that comes with that seriously.
Sustainability is ingrained in all aspects of Hurtigruten, from its focus on innovation to reducing waste, protection wildlife and education their passengers about important issues like climate change, renewable energy and pollution.
Two key examples of their efforts:
Hurtigruten is building the world's first hybrid electric-powered expedition cruise ships.
They're the world's first major travel company to completely ban the use of single-use plastic.
So, anyone who cares about the planet and the environment, but would still like to cruise to Antarctica, should consider a Hurtigruten cruise. It's the most responsible thing to do.
6. There Are Numerous Possible Landing Sites on Antarctica
An Antarctica cruise with Hurtigruten is more than just sailing along icebergs and rugged coastlines. You'll also have the opportunity to actually set foot on Antarctic soil.
There are no fewer than twelve possible landing sites you might visit during your expedition cruise to Antarctica, including Half Moon Island, Yankee Harbour, Neko Harbour and Paradise Harbour. Other destinations include the Falkland Islands and South Georgia Island.
Between January and March, weather-permitting, you might also go as far south as the Arctic Circle, which is further south than most other Antarctica cruises go.
7. Top-Quality Equipment and Gear
Hurtigruten wouldn't be the world leader in Antarctica expedition cruises if they didn't have an eye for detail and quality. Everywhere you look you'll see the best-quality materials, the most experienced staff, the most durable gear,… From the zodiac boats and kayaks to life jackets, muck boots and other expedition gear, everything is top-notch quality.
Hurtigruten doesn't cut any corners when it comes to safety, environmental protection and overall quality—and neither should you! They're the best for several reasons. If you have more questions about Hurtigruten Antarctica cruises, feel free to get in touch.