Scenic Cruises: From Historic Cities to Rugged Coasts
Last updated on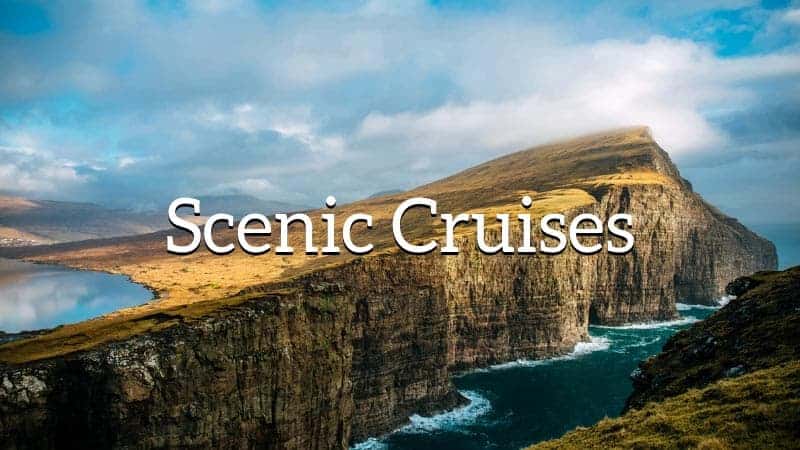 There are many reasons people go on scenic cruises. Sometimes, they're retired and want to see some more of the world after a long and busy career. Other people might want to get away from hectic everyday life for a bit. Some cruisers do it because it's an easy family vacation, while another demographic is attracted by the often-cheap prices.
It must be said, however, that no cruise is ever successful if it doesn't take paying customers to historic, beautiful and/or wild places. Scenic cruises are the standard, a bar that gets pushed higher and higher as the industry evolves.
Whatever someone's reason for going on a cruise may be, the beauty of the cruise industry nowadays is that there's something for absolutely everyone.
Scenic Cruises Offer Something For Everyone
No matter what you're into, you'll find a cruise that caters to exactly that. And whatever type of cruise you choose—culinary, adventurous, adults-only, party, beach,…—it will always be somewhere beautiful.
Per definition, cruising is moving from one place to the next. It wouldn't make any sense if cruise lines picked non-interesting, dull destinations. The only cruises that sell are scenic cruises to iconic, fascinating and photogenic places.
Let's now take a look at some of the scenic cruises options that are available. Note that although these are very broad categories, they do represent roughly the various kinds of scenic cruises you can book.
Culture & History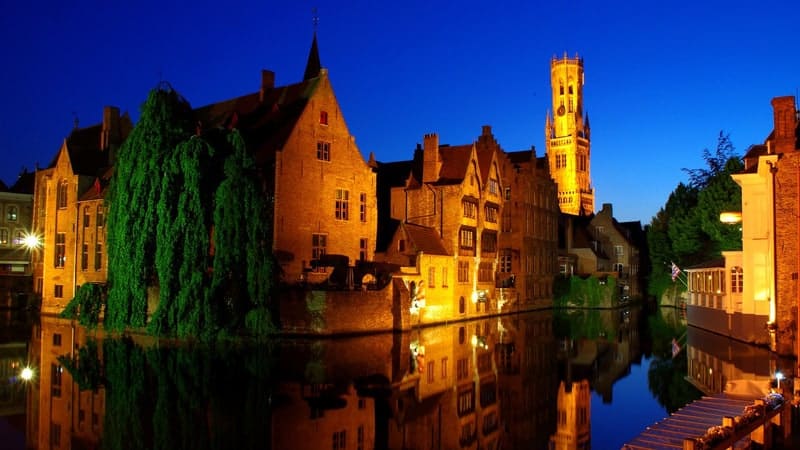 Some of the most popular scenic cruises are those that involve a bunch of cultural and historical attractions. These cruises include both ocean and river cruises and take place all over the world. There are some regions, however, that are more popular than others.
Not surprisingly, many scenic culture cruises are in Europe. Although the second-smallest of all seven continents, this is where you'll find the most bang for your buck in terms of history and cultural heritage.
From the United Kingdom and the Benelux to the Baltic and the Mediterranean, Europe boasts such a wealth of highlights that there are literally hundreds of different scenic cruises. Italy alone has more than 50 UNESCO World Heritage Sites, for example. And then we're not even talking about the food!
Additionally, Europe is also where you'll find a ton of scenic river cruises. Cruise lines like Viking River Cruises and AmaWaterways travel up and down iconic rivers such as the Danube, Seine and Rhine, taking in several gorgeous historic European towns.
Other destinations for culture and history cruises elsewhere in the world include Southeast Asia, Egypt and South America.
Islands & Beaches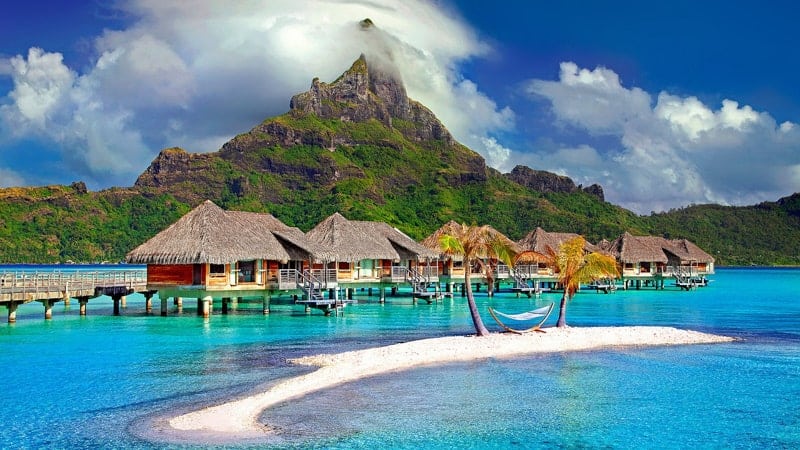 The second major category of scenic cruises might just be the one you think of first when picturing a typical cruise. Scenic cruises to (sub)tropical islands and beaches are the epitome of a relaxed, sun-soaked getaway.
Most of these types of cruises are in the world's two iconic beach destinations: the Caribbean and Hawaii. The number of options here is truly mindboggling.
You can hop a two-day jaunt from Florida or opt for a multi-week voyage around the entire Caribbean and Central American coasts. Taking in places like Cuba, the Virgin Islands, St. Lucia, Aruba and Mexico, scenic cruises to the Caribbean symbolize what a tropical getaway can be.
Hawaii, too, has a lot going for it—that needs no explanation. Hawaiian Islands cruises typically depart from the U.S. West Coast, from places like San Francisco and San Diego.
If you'd like something a bit different, that is, of course, possible as well. Consider a cruise in the South Pacific, for example, and sail to places like Fiji, Indonesia, Bora Bora and Vanuatu. It doesn't get more exotic than that.
Nature & Wildlife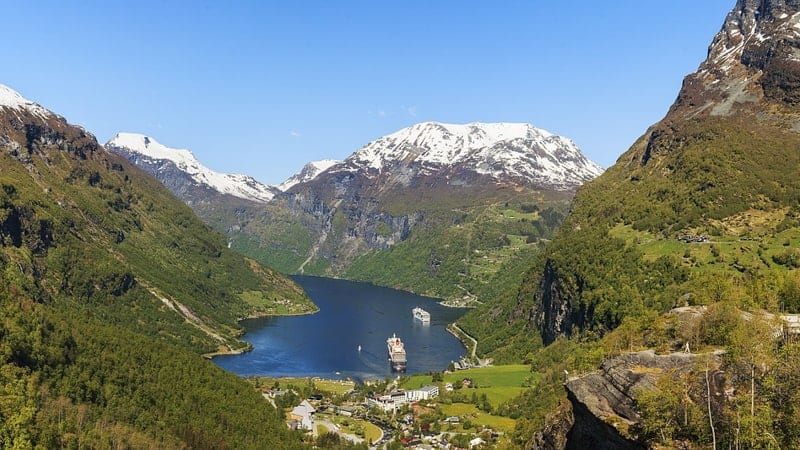 Scenic cruises don't have to involve centuries-old cities or island paradises per se, though. If your adventurous spirit and inner explorer tend to draw you away from the classic destinations for scenic cruises, rest assured that you'll also find numerous nature and wildlife cruises.
Places like the Galapagos, Alaska, Norway, Antarctica and Patagonia are well-known for their spectacular scenery, abundant wildlife and sheer wildness. And you can visit them all on various different cruises.
See the calving glaciers on the Alaskan coasts, discover where Charles Darwin got some of his inspiration for "The Origin of Species", gaze in awe at the Northern Lights,… All these experiences are readily available on scenic cruises to some of the world's wildest places.