3 Spectacular Viking Baltic Cruises
Last updated on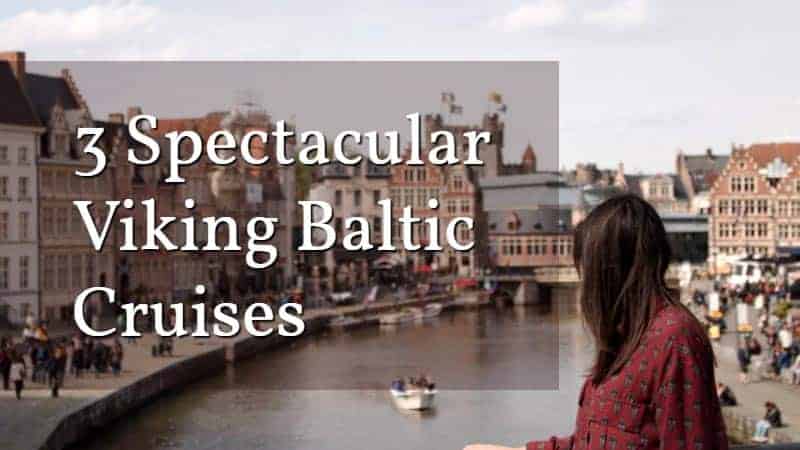 It's one of the world's best cruise lines, having racked up awards for many, many years now. If you're planning a cruise in northern Europe, including Scandinavia, the British Isles and the Baltics, there's no better company to go with than Viking. Their name simply breathes all things Nordic. They have a wide array of Northern European cruises available, and we have selected our favorite three Viking Baltic cruises.
The Baltic may just be Europe's most underrated region. Consisting of the Baltic Sea shores, this is where you find a—maybe—surprisingly large number of breathtaking historic cities, from Stockholm and Helsinki to St. Petersburg, Tallinn and Riga. All make for superb ports of call for cruises, of course.
3 Phenomenal Viking Baltic Cruises
It's not intentional, but the following three Viking Baltic cruises all depart from Stockholm. This is simply because the Swedish capital is both arguably Scandinavia's greatest city, and the best starting point for a Baltic Sea cruise. These cruises follow different itineraries, though, each of them ending in another gorgeous European city—respectively Copenhagen, Bergen and London.
Note: Although every cruise has its particular highlights, ports of call, activities and excursions, they all take you around the Baltics, stopping at some northeastern Europe's greatest cities.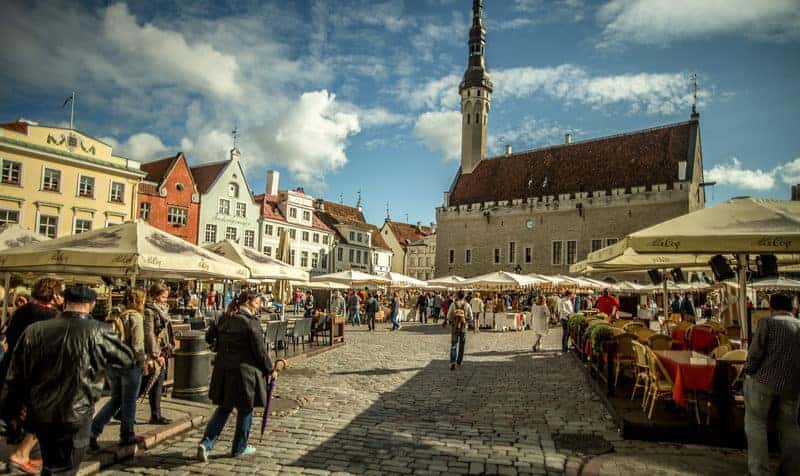 1. Russia & the Baltic Sea Cruise – Stockholm to Copenhagen
The sensational 11-day Russia and the Baltic Sea Cruise starts off in Stockholm,and its maze of waterways, canals and lakes, continuing straight to St. Petersburg. You'll then have the chance the explore the fairy-tale wonderland of historic Tallinn before visiting the islzands of Gotland and Bornholm and finishing off your amazing cruise in Copenhagen.
This is the shortest of the three Viking Baltic cruises in this post, but it's absolutely packed with highlights. From St. Petersburg's architecture and art to medieval port of Visby and three of Europe's most charming capital cities, this cruise oozes history and culture. This is what the Baltic is all about. Don't forget your camera.
Duration: 11 days
Destinations: Stockholm, St. Petersburg, Tallinn, Visby, Rønne and Copenhagen
Price: from $4,999
Get our exclusive savings: Call 866-867-6538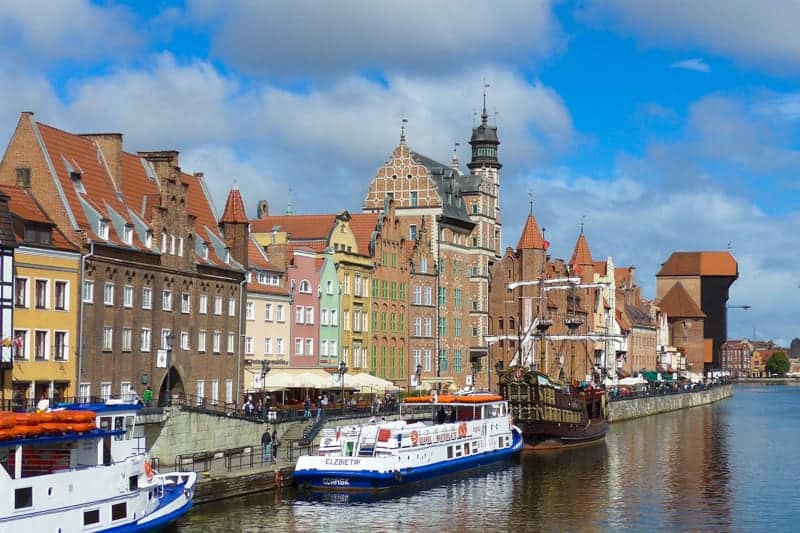 2. Viking Homelands Cruise – Stockholm to Bergen
The Viking Homelands Cruise (our own write-up of the Viking Homelands cruise) is a 15-day whirlwind journey across the Baltic and North Seas. It takes in basically every major urban highlight in this part of Europe, from Helsinki and Tallinn to Berlin, Copenhagen and Bergen. It's nothing short of superb and the perfect introduction to Northern Europe as a whole, taking in no fewer than eight different countries.
Additionally, this is one of the best Viking Baltic cruises because, besides historic cities, it also takes you to some of the region's most spectacular landscapes. From the Stockholm archipelago to the majestic fjords of Norway, it's a Baltic cruise as complete as can be. Its name could not be more appropriate.
Duration: 15 days
Destinations: Stockholm, Helsinki, St. Petersburg, Tallinn, Gdansk, Berlin, Copenhagen, Ålborg, Stavanger, Eidfjord and Bergen
Price: from $5,799
Get our exclusive savings: Call 866-867-6538
3. Baltic Jewels & the Midnight Sun Cruise – Stockholm to London
This epic 29-day cruise combines the Into the Midnight Sun Cruise and the above-mentioned Viking Homelands Cruise to create one of the greatest—if not the greatest—Viking Baltic cruises currently on offer. The Baltic Jewels and the Midnight Sun Cruise follows the itinerary laid out above, before continuing past Bergen and taking in the entire Norwegian coast. This includes the world's most famous fjords, Arctic islands and Europe's northernmost point.
After that, you'll drop down south again and head over to Scotland, where you can visit iconic places like Kirkwall and Edinburgh. Almost a month after leaving Stockholm, the ship arrives at London (Greenwich). This is one of those once-in-a-lifetime cruises, taking in ten countries and twenty ports. Spend a couple of years saving up for this one, though, as its lengthy itinerary makes it rather pricey. On the other hand, every penny spent will be worth it.
Duration: 29 days
Destinations: Stockholm, Helsinki, St. Petersburg, Tallinn, Gdansk, Berlin, Copenhagen, Ålborg, Stavanger, Eidfjord, Bergen, Geiranger, Molde, Honningsvåg, Lofoten, Lerwick, Kirkwall, Edinburgh and London (Greenwich)
Price: from $14,198
Get our exclusive savings: Call 866-867-6538