Viking Homelands Cruise
Last updated on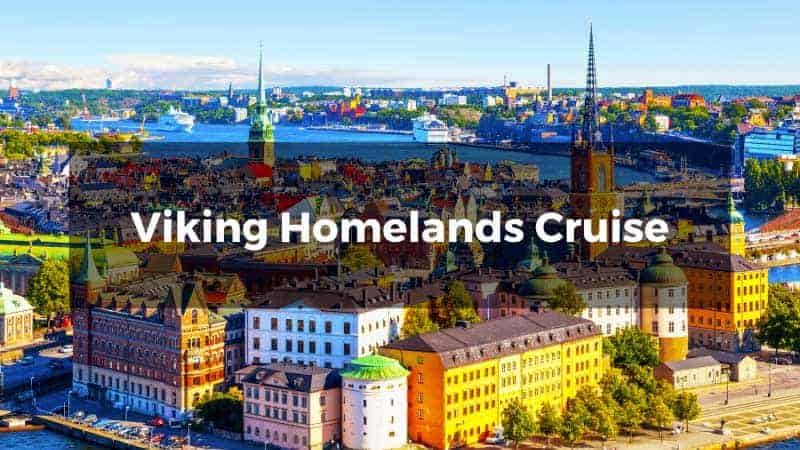 From the descendants of Scandinavian emigrants to lovers of landscapes and culture, everyone will enjoy the Viking Homelands Cruise. This magnificent two-week cruise takes cruisers to the southern coasts of Scandinavia and around the Baltic Sea, one of the best cruise destinations in the world. You'll discover and explore the ancient homelands of the Vikings, stopping at gorgeous cities and gliding along majestic coastlines.
Viking Homelands Cruise: What To Expect
Viking Homelands Cruise 2021 Information
Prices start at $7,299
15 days
11 guided tours included
8 countries: Sweden, Finland, Russia, Estonia, Poland, Germany, Denmark and Norway
11 destinations: Stockholm, Helsinki, St. Petersburg, Tallinn, Gdansk, Berlin, Copenhagen, Aalborg, Stavanger, Eidfjord and Bergen
2021 sailing dates: first departure on June 3, last departure on September 6
Why Go on a Viking Homelands Cruise?
Viking Ocean Cruises is renowned for its immersive cruises. The Viking Homelands Cruise, too, is all about experiences, about exploring a new destination in depth and in all its aspects. From cooking classes and cultural attractions to guided tours and hiking excursions, a Viking cruise centers on its very destinations, including its cuisine, history, music and art.
This is, after all, a cruise line that focuses on local experiences. Viking Ocean Cruises offers cruises on authentic, well-designed and (relatively) small ships, while most other cruise lines continue to build larger and more over-the-top vessels. They'll impress you with their services and overall quality, rather than sheer size or shining mirrors.
Additionally, and importantly, Viking distinguishes itself in the ocean cruise industry because it does not do what other major cruise lines do do. There are, for example, no photographers, no casinos, no inside staterooms, no umbrella drinks, and no formal nights,… Immersive in-depth experiences that trigger all senses are what Viking stands for, which is apparent on the awesome Viking Homelands Cruise, too.
On board the ship, you can learn about important historical features of the destinations you'll visit. At the Viking Homelands Cruise, a so-called Viking Resident Historian offers no fewer than five different lectures, of all which come highly recommended: the Hanseatic League, the Vikings, Imperial Russia, the Bayeux Tapestry, and the History of Germany. This sort of in-depth lectures is exactly what Viking Ocean Cruises is about, getting to know and immersing yourself into local or regional cultures and history.
Viking Homelands Cruise Itinerary
The Viking Homeland Cruise is a 15-day one-way scenic cruise from Stockholm, Sweden to Bergen, Norway. On the way, you'll loop around the Baltic Sea and visit some of Europe's most iconic and beautiful historic cities, such as Helsinki, St. Petersburg, Tallinn, Berlin, and Copenhagen.
Below is a brief overview of the days and their respective ports. Note that there are various optional activities, excursions and tours available in each port.
Days 1 & 2 ─ Stockholm, Sweden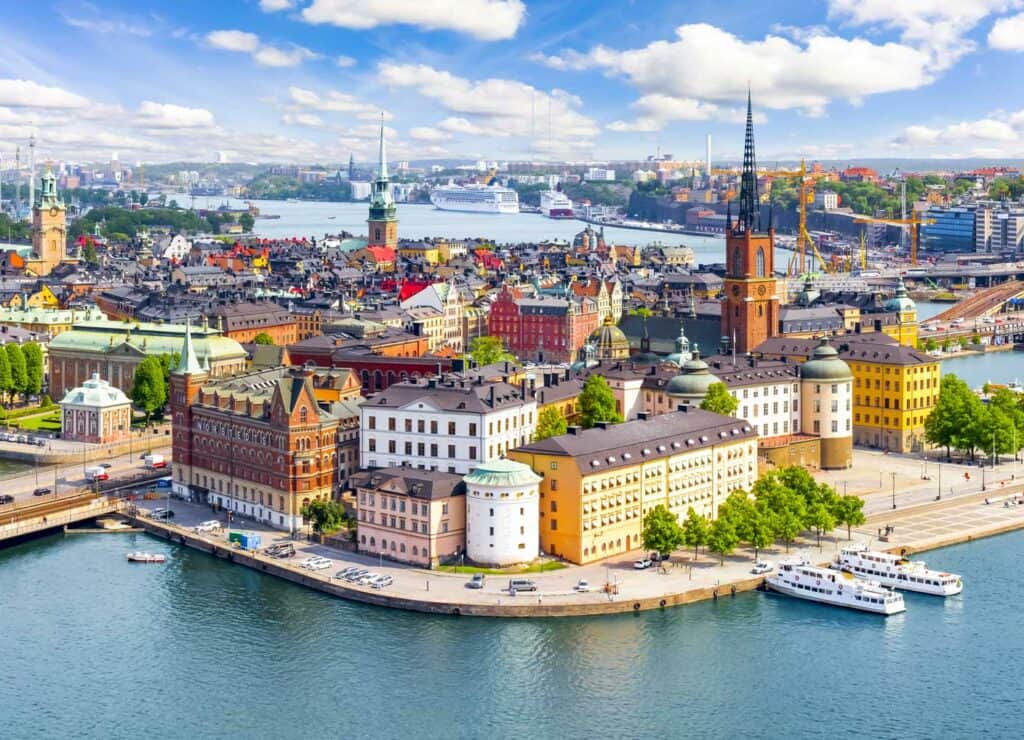 The cruise starts in the archipelago of Stockholm, encompassing fourteen islands in Lake Mälaren. Explore the 13th-century Gamla Stan, the Old Town in English, with its magnificent architecture, palaces and museums. Experience Stockholm in greater detail on a boat tour or go for a walk on Djurgården Island, home to a great open-air museum.
One of Scandinavia's most iconic, largest and most beautiful cities, Stockholm is an ideal place to start a Viking Homelands Cruise. The cruise departs in the early-afternoon of the second day with a scenic sailing through the stunning Stockholm archipelago.
Day 3 ─ Helsinki, Finland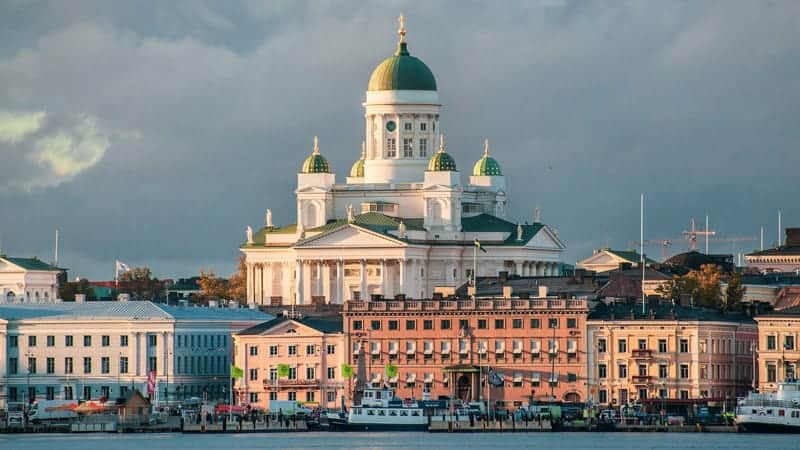 A day in Helsinki, the capital of Finland, is a day filled with walking on cobbled streets and admiring marvelous historic buildings. Highlights abound here, including the stunning Temppeliaukio Church, the iconic 13-domed Uspenski Cathedral, and Suomeninna Fortress, one of the largest maritime strongholds in the world.
Nicknamed the "White City of the North", Helsinki is renowned for its white and pastel-colored buildings (so typical of Scandinavian and Baltic cities) as well as its great museums and easy over-sea connections to other major cities in the Baltic Sea.
Days 4 & 5 ─ St. Petersburg, Russia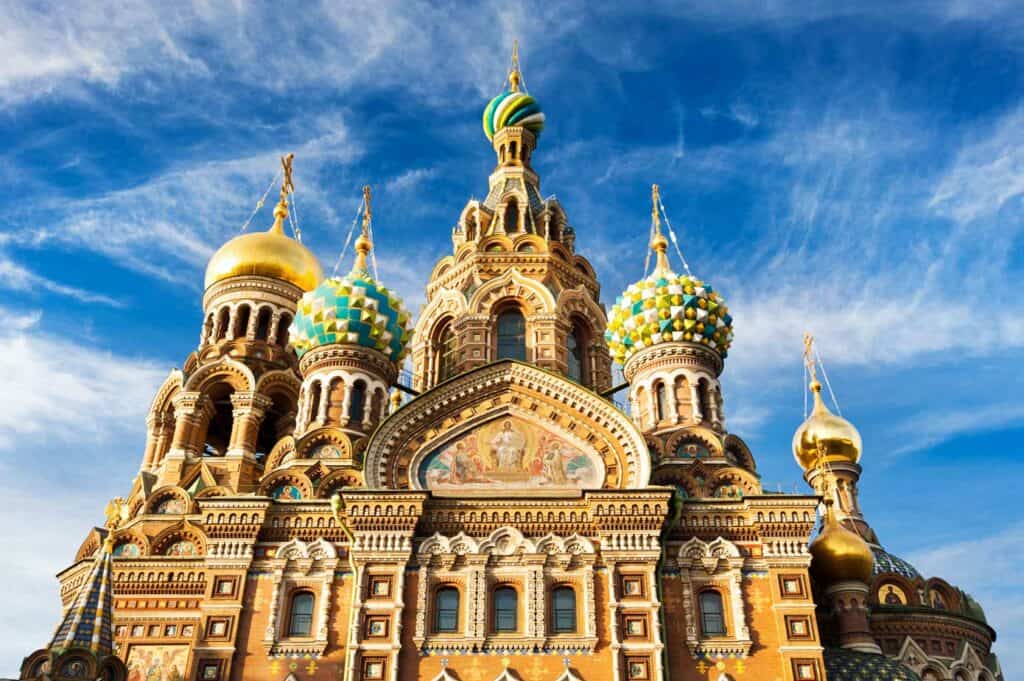 One of eastern Europe's greatest cities, St. Petersburg, also called "the Venice of the North" thanks to its network of canals and bridges, is the cultural capital of Russia. A complimentary guided tour takes you to major landmarks, such as the Peter and Paul Fortress, Nevsky Prospekt, and St. Isaac's Cathedral.
Since you'll spend two days and one night in this glorious city, you'll have time for a concert or theater show, as well as a visit to the sensational Hermitage, one of the world's greatest art museums. The latter is an absolute must-visit landmark in St. Petersburg, one of Europe's top cultural attractions, in fact.
Day 6 ─ Tallinn, Estonia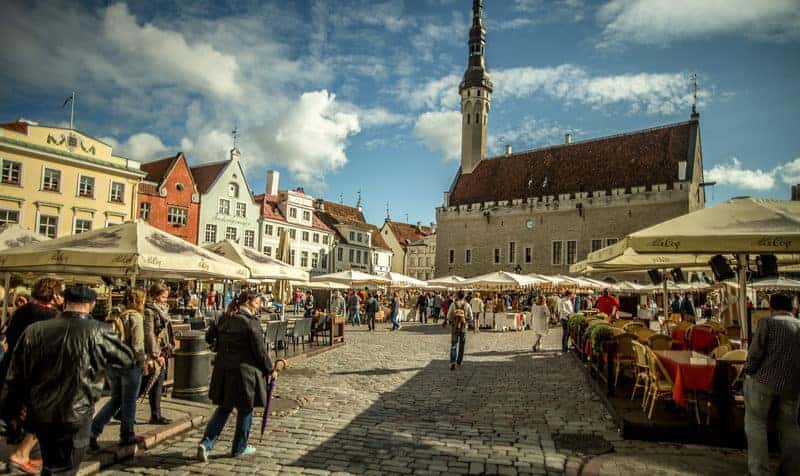 Home to one of the best-preserved old towns in Europe, Tallinn is dotted with beautiful architecture, charming cafés, and unique craft and food shops. Wander through the historic city center, visiting striking attractions like the Alexander Nevsky Cathedral and the Kadriorg Palace on the way.
Additionally, Tallinn is also the birthplace of marzipan, a delicious almond and honey confection. Numerous shops around the city sell myriad of edible products made with this popular candy.
Day 7 ─ Baltic Sea
After four major Baltic Sea cities, it's time for a day of relaxation at sea. This is the perfect day to get to know your ship a bit better. Go for a swim at the infinity pool, take a sauna, catch a movie in one of the three theaters, and/or indulge in regional specialties at The Restaurant.
Day 8. Gdansk, Poland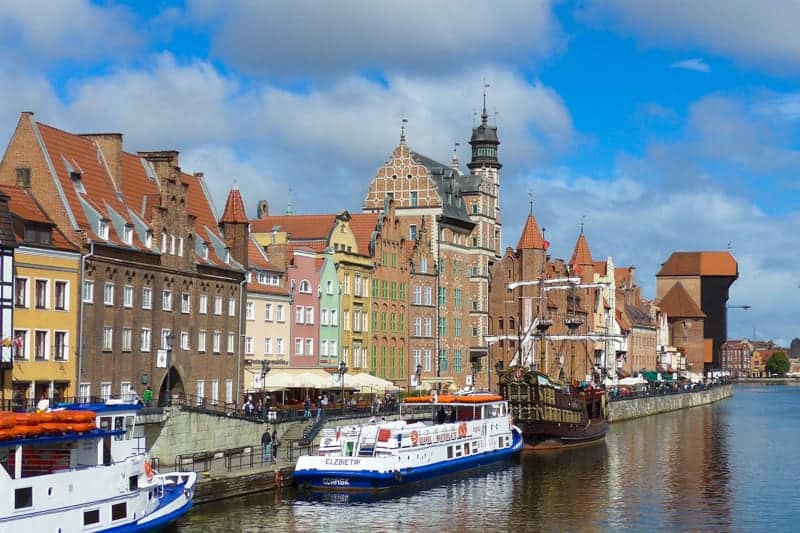 Once one of the Hanseatic League's wealthiest cities, Gdansk still boasts phenomenal architecture reminiscent of that period of prosperity. It's one of the top destinations in this part of Europe thanks to its glorious Old Town, filled with buildings in Baroque, Gothic and Renaissance styles.
Highlights are plentiful and range from enjoying traditional pierogi dumplings and sampling Goldwasser to a visit to medieval Malbork Castle, the largest brick castle on Earth.
Day 9 ─ Berlin, Germany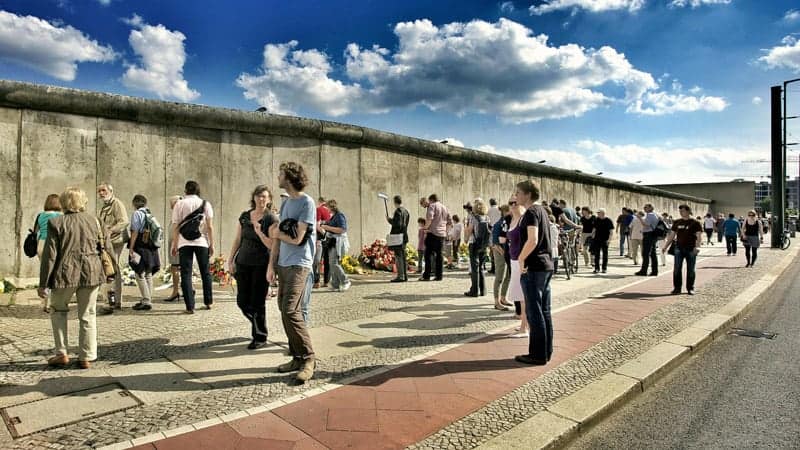 A complimentary transfer will take you from the cruise port through the Mecklenburg countryside to Berlin (it's only a few hours from the cruise port to Germany's capital). In a day in bustling Berlin, you have plenty of time to explore this vibrant, cosmopolitan city at your own pace. If this is your first visit to the German capital, don't miss the Berlin Wall, Checkpoint Charlie, the Reichstag, Brandenburg Gate and Alexanderplatz.
Day 10 ─ Copenhagen, Denmark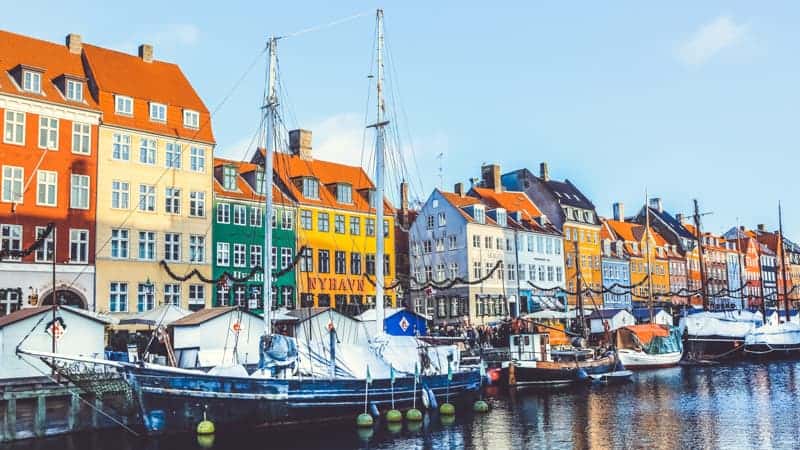 Founded as a small fishing village by the Vikings in the 900s, Copenhagen's history goes back a thousand years. You'll have one full day in this welcoming and exceptionally livable city. It's a magnificent old city filled with world-class attractions.
Your must-visit list should include the Amalienborg Palace and Christiansborg Palace, Kronborg Castle, Tivoli Gardens, the Little Mermaid Statue, and, especially, photogenic Nyhavn with its colorful waterfront buildings. Additionally, there are also several world-renowned restaurants here, so we definitely recommend indulging in some mouthwatering Scandinavian cuisine, too.
Day 11 ─ Aalborg, Denmark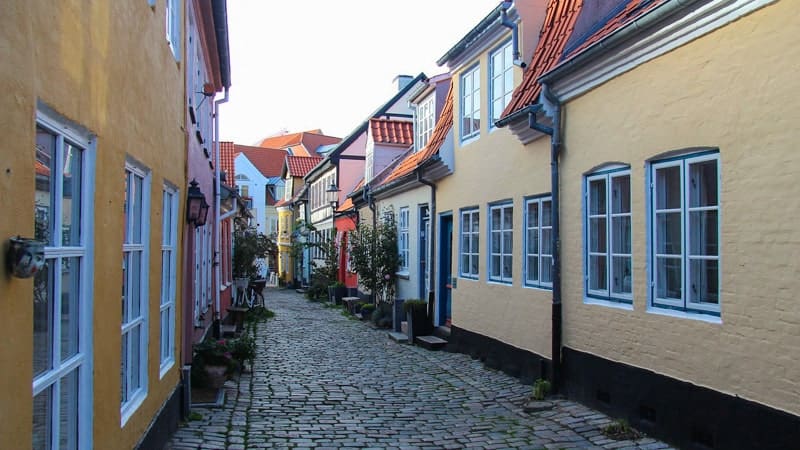 Aalborg is another town founded by the Vikings in the 10th century. Located at the Limfjord Sound, it is home to attractions like the 14th-century Budolfi Church, the Baroque Town Hall, and Jens Bang's House, all situated on the Nytorv Square.
Day 12 ─ Stavanger, Norway
Arriving in Norway, you'll now have the chance to see some of Europe's most impressive landscapes. In Stavanger, you'll have the choice to either explore Gamle Stavanger, home to the largest concentration and 17th– and 18th-century wooden buildings in Europe, or go for a cruise around the Lysefjord and see the famous Pulpit Rock.
Whichever option you choose, it'll be the perfect introduction to Norway, easily one of Europe's most spectacular countries, filled with breathtaking landscapes and wonderful historic towns and cities.
Day 13 ─ Eidfjord, Norway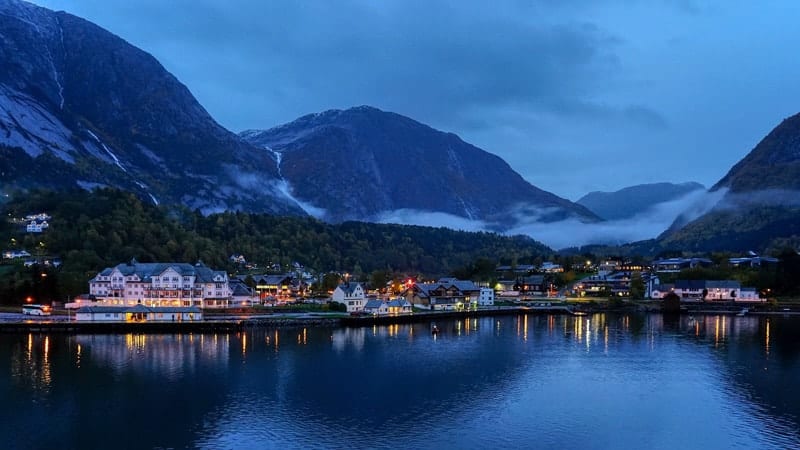 More natural beauty awaits at Eidfjord, a small village set in one of the most spectacular regions in Norway. It's the gateway to the Hardangervidda, the largest mountain plateau in Europe and home to Norway's largest national park. Highlights include waterfalls, the Nature Center, scenic hikes and lots more. Optional excursions range from Eidfjord kayaking trips to visiting the Gudvangen Viking Village.
Days 14 & 15 ─ Bergen, Norway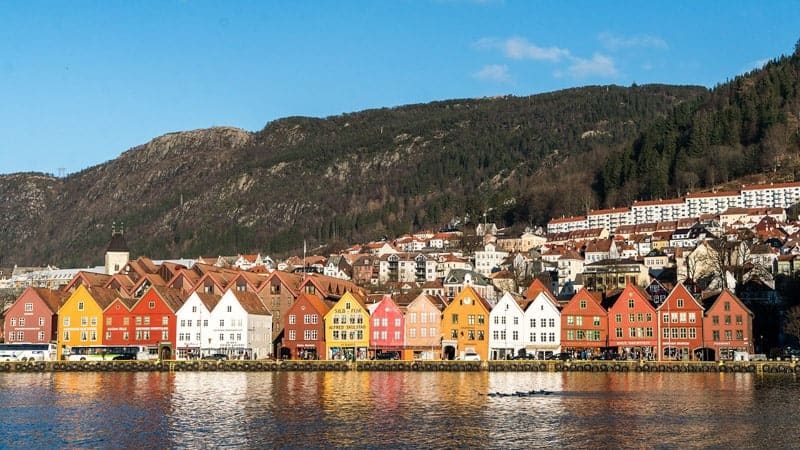 Your Viking Homelands Cruise concludes in Bergen, arguably Norway's most beautiful city. Your ship will dock right next to Bryggen, a historic wharf lined by multi-colored buildings and a UNESCO World Heritage Site. You'll spend the last night on the ship in Bergen, before disembarking on day 15.
If you have more time to explore Northern Europe, there are several pre-cruise and post-cruise excursions available, too. These add-ons include more time in Stockholm and/or Bergen, respectively the starting and ending points of the Viking Homelands Cruise, a trip to Iceland's Golden Circle, and scenic train rides across Norway.
Note: The Viking Homelands Cruise itinerary outlined in this article is in a westward direction from Stockholm (Sweden) to Bergen (Norway). Since the ship travels between both cities, a reverse journey is possible as well, sailing east from Bergen to Stockholm. In 2021, both itineraries (directions) are available from early-June through mid-September. If you're planning a Viking Homelands Cruise a bit further into the future, you can sail both itineraries (directions) in 2022 from mid-May through mid-September.