Explore the Best of Italy on These 5 Cruises
Last updated on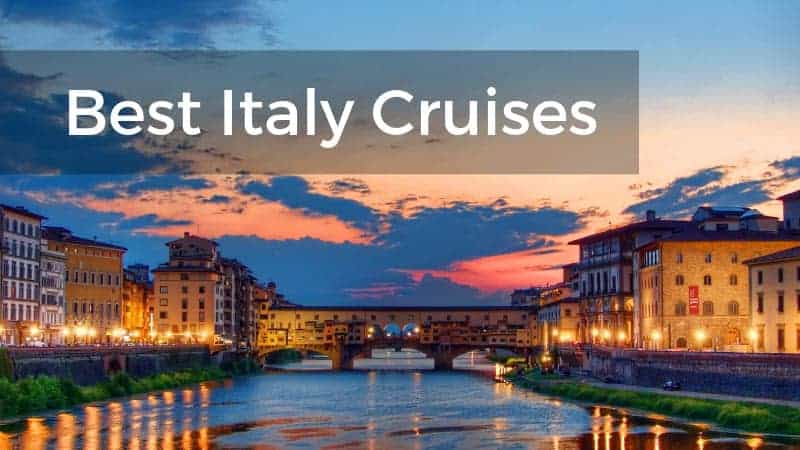 Few, if any at all, countries in the world compare to Italy in terms of history, art, architecture and cuisine. From Ancient Rome through the Renaissance, Italy has been a beacon of progress, innovation and talent. This is the country of the Sistine Chapel, the Amalfi Coast, Florence, the architectural wonder that is Venice, and so much more. And the beauty of it all? It's incredibly easy to see it all on Italy cruises.
This boot-shaped peninsula has more coastline relative to its surface area than most other nations on earth. Numerous iconic historic cities line the coasts of the Tyrrhenian, Ionian, Ligurian and Adriatic Seas, all sub-seas of the Mediterranean, while gorgeous islands dot the region. It's a veritable cruise paradise.
Italy Cruises: Destinations, Ports & Cruise Lines
From the wine regions of the Italian Riviera and the spectacular Amalfi Coast to Venice's stunning architecture and Rome's ancient history, Italy is a country as diverse as you'll find anywhere on the planet.
While most Italy cruises visit a number of Italian destinations as part of a more extended itinerary, you could spend weeks—if not months or even years—sailing just around the "Io Stivale", also known as "The Boot of Italy."
Below, we'll tell you about the greatest cruise destinations in Italy. Note, though, that this is merely a selection of all amazing places you can visit on Italy cruises. Although these are without question the crème de la crème, there are many more.
Best Cruise Destinations in Italy
Rome
Cruise Port: Civitavecchia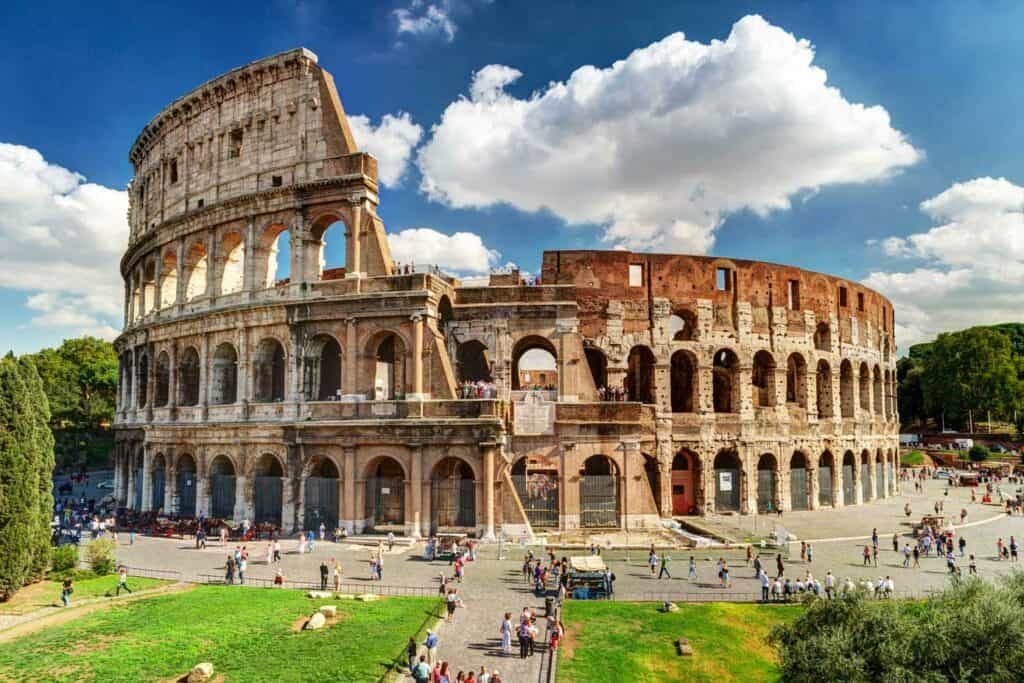 The saying "all roads lead to Rome" is centuries, if not millennia, old and in the 21st century there are still numerous ways to get to the Italian capital. On Italy cruises, your road to Rome start at Civitavecchia, a huge seaport about an hour west of Rome.
After disembarking at the Civitavecchia cruise port, one of the largest in Italy, you'll be in Rome in no time. This ancient city is home to more attractions than you could explore on just one cruise visit, but there are a handful that should be at the top of your list, especially if it's your first time in Rome.
During your time in the "Eternal City", you can tour the majestic Colosseum, see the iconic Trevi Fountain, stroll through the impressive Roman Forum, and visit Vatican City's world-famous Sistine Chapel. And of course, enjoy a plate of pasta or a scoop or two of gelato!
Portofino
Cruise Port: Portofino
Located southeast of Genoa in the beautiful Italian Riviera, Portofino defines the word picturesque. Set on the shore of a beautiful bay in the Ligurian Sea, this historic port town is so scenic it's hard not to fall in love with it at first sight.
Its harbor is home to myriad restaurants and cafés, an abundance of colorful flowers and wonderful pastel buildings. Spend the day wandering around its historic heart, visit art galleries, enjoy some refreshing sorbet or treat yourself to a glass of local wine—the Italian Riviera produces some of Italy's greatest wines. This is a great Italy cruise destination to slow down and relish the finer things in life.
Alternatively, strap on some comfortable walking shoes and hike to the Portofino Lighthouse for a memorable vista of the northwestern Italian coast or head to 16th-century Castello Brown. If you have a diver's certificate, you can check off a bucket list item by going to nearby San Fruttuoso, home to a dive site with a large underwater Jesus Christ statue.
Cagliari
Cruise Port: Cagliari
Cagliari is the historic capital of Sardinia, the Mediterranean's second-largest island after Sicily. One of the most underrated destinations on Italy cruises, this gorgeous coastal city offers a "less" touristy experience.
There is plenty to see and do here, though. A visit to the city's citadel, known as Il Castelo, comes highly recommended, while visiting the 13th-century Cathedral of Santa Maria is worthwhile, too. The fantastic National Archaeological Museum of Cagliari exhibits artifacts from Antiquity through the Byzantine era.
In terms of outdoor activities, you can spend a few leisurely hours at Poetto Beach, hike up to Sella del Diavolo for a spectacular view or rent a bike and ride along the coast.
Florence & Pisa
Cruise Ports: Livorno or La Spezia
Tuscany's two main tourist destinations—Florence and Pisa—are accessible via both the Livorno and La Spezia cruise ports. Livorno is the larger of the two ports, one of the most popular Italy cruise ports, in fact. From there, it's a quick trip to Florence, the region's capital and "birthplace of the Renaissance."
The cultural wealth of Florence is difficult to put into words. Here, you can visit the Accademia Gallery, home to Michelangelo's David and literally countless other artworks. The Uffizi Gallery has masterpieces by such renowned artists as Da Vinci, Botticelli and Caravaggio. Another mandatory thing to do in Florence is visiting the Florence Cathedral. You can climb its dome or bell tower for breathtaking views. Elsewhere in the city, walk across the photogenic Ponte Vecchio and, if possible, catch a sunset at Piazzale Michelangelo.
Tuscany's second major city is Pisa, famous for—you guessed it—the Leaning Tower of Pisa, which is part of the Pisa Cathedral complex at the amazing Piazza dei Miracoli.
Cinque Terre
Cruise Port: La Spezia
The cruise port of La Spezia in northwestern Italy is close to several popular destinations in Tuscany. It is within easy distance from Florence, Pisa and other towns, as well as near the spectacular coast of Cinque Terre. While Florence and Pisa are also reachable via Livorno (see above), the primary cruise port for visits to Cinque Terre is La Spezia.
Not more than 30 minutes from the cruise port, Cinque Terre is a UNESCO World Heritage Site encompassing five gorgeous seaside villages—the "cinque terre." Perched atop and down hills along the Ligurian Sea, the villages of Monterosso, Vernazza, Corniglia, Manarola and Riomaggiore are linked by hiking trails and a railroad. There are no direct roads between the villages.
So, spend a day immersing yourself in the Cinque Terre scenery, hike the coastal trails between the villages, admire beautiful pastel houses, walk through lemon orchards, swim at tiny rocky beaches and indulge in the area's specialty: pesto bruschetta.
Venice
Cruise Port: Venice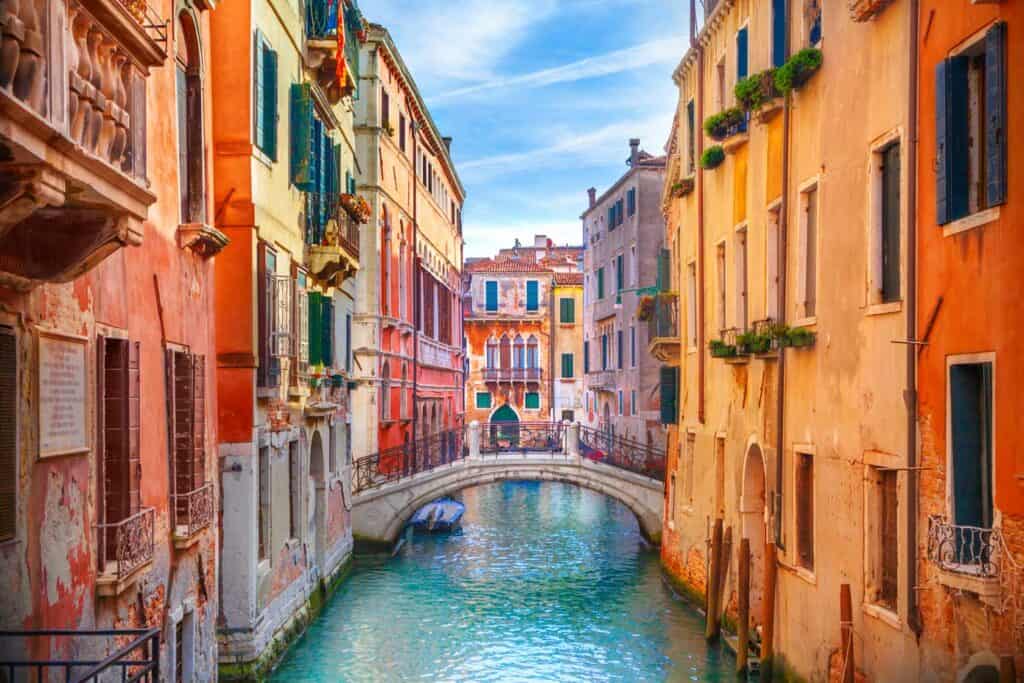 Easily one of the world's most beautiful cities, Venice features prominently in many people's travel dreams. This is a major destination on most Italy cruises, a city that oozes romance and history. Venice attracts all kinds of travelers, from families and honeymooners to history buffs and travel photographers. It's no stretch to say that this is a bucket-list destination for people from all over the world.
Home to a dense network of meandering canals, beautiful bridges and spectacular architecture, Venice is a place of magic. It's hard not to be swept away by the city's energy, its historic charm, its majestic buildings. Simply the feeling of being in Venice is an experience you'll never forget.
Obvious must-do activities in include a gondola ride on the canals, a walk across the iconic Rialto Bridge, and a visit to St. Mark's Square. Besides that, this is city where just wandering around aimlessly is a highlight on its own. On a day in Venice, you'll never stop discovering hidden squares, scenic bridges, pretty churches and pastel-colored houses.
Additionally, you may also consider going on a boat trip to the small islands in the Venetian Lagoon. Murano is famous for its glassworks, while colorful Burano is home to centuries-old lace shops. Perfect for unique gifts and souvenirs from your Italy cruise!
Naples & Capri
Cruise Port: Naples
One of Italy's largest cities and Europe's most popular port cities, Naples offers you everything a major Italian city should. After leaving your ship for the day, start your time in Naples by visiting the imposing 13th-century Castel Nuovo, the former residence of the Kings of Naples. History buffs can spend hours upon hours at the amazing National Archaeological Museum, which houses Egyptian and Greco-Roman objects.
And of course, a visit to Naples isn't complete without slice or two of mouthwatering Neapolitan pizza. This is, after all, the very birthplace of pizza.
Additionally, visiting Naples on Italy cruises gives you a wide range of day trip options, too. Go for a hike on nearby Vesuvius, visit the world-renowned ruins of Pompeii or explore the Amalfi Coast. Naples is also a great place to go on boat excursions to the island of Capri. This stunning small island is famous for its mountainous interior, high-end hotels, glitz and glamor, designer boutiques, and local products ranging from limoncello to leather sandals.
Palermo
Cruise Port: Palermo
Situated on the northwest coast of Sicily, the largest island in the Mediterranean Sea, Palermo is the island's capital and gateway city. This ancient city dates back over 2,700 years, an incredibly rich history that's reflected in Palermo's numerous palaces, churches and other historic attractions.
Palermo was the "Cultural Capital of Italy" in 2018, which shows just how much there is to see and do here. The city's history and culture has influences of various civilizations, from the Romans and Byzantines to Arabs and Normans. It's still an amazing mix of cultural characteristics, apparent in the city's food, architecture and even its dialect.
Visit the magnificent 12th-century Palermo Cathedral, home to royal tombs, admire Byzantine mosaics at the Cappella Palatina and see the 9th-century Palazzo dei Normanni. Don't skip a visit to a local eatery, though, because Palermo is one of Italy's main culinary centers.
Amalfi Coast
Cruise Port: Salerno
Arguably the most famous coastal landscape in all of Italy, the sensational Amalfi Coast's beauty is unmatched. In this corner of southern Italy, picturesque towns line coastal hills, while beautiful beaches are as enticing as beaches get.
On Italy cruises that visit the Amalfi Coast, you'll dock in the port city of Salerno. An alternative is nearby Naples, which is much bigger and from where you can go on a day tour to the Amalfi Coast. Once off your ship, you get to enjoy amazing views of the shimmering Mediterranean Sea, indulge in delicious seafood and sample local wines. Stroll past pastel-colored houses and underneath fragrant lemon trees in gorgeous town like Positano, Sorrento and Ravello.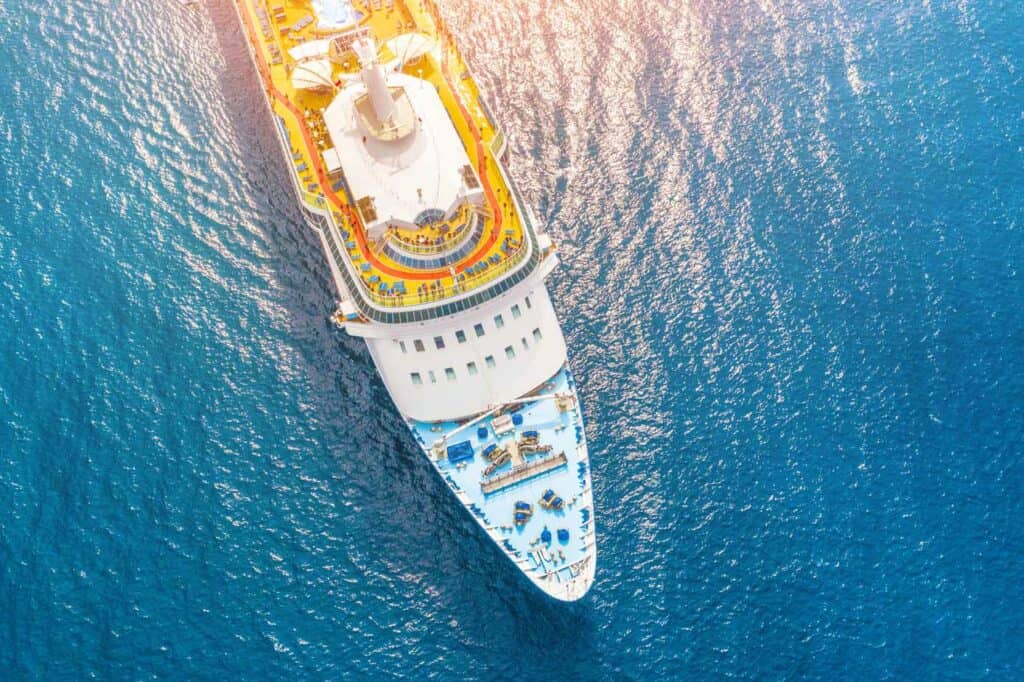 Overview of Cruise Ports in Italy
Boasting more than 7,500 kilometers (4,660 miles) of coastline, Italy has one of Europe's longest coastlines. It's also has one of the highest coastline-to-landmass ratios of all major non-island countries. This is just to say that there's a lot of coastal scenery to explore in Italy.
In fact, there are more than two dozen cruise ports in Italy. This is includes several major cruise ports, such as Naples, Venice, Livorno and Rome (Civitavecchia), which are visited by the world's major cruise lines and provide access some almost all of Italy's top destinations.
The numerous "minor" Italy cruise ports, from the Adriatic to the Sicily and Sardinia, are visited by smaller (luxury) cruise lines, as well as by some of the larger lines.
Major Italy Cruise Ports
Civitavecchia (Rome)
Bari (Southeast Italy)
Genoa (Northwest Italy)
Livorno (Tuscany)
Messina (Sicily)
Naples (South Italy)
Venice (Northeast Italy)
Adriatic Cruise Ports
Ancona
Ravenna
Rimini
Trieste
Italian Riviera Cruise Ports
La Spezia
Portofino
Portovenero
Savona
Southern Italy Cruise Ports
Capri
Crotone
Gaeta
Salerno
Sorrento
Sardinia & Sicily Cruise Ports
Cagliari, Sardinia
Agrigento, Sicily
Catania, Sicily
Palermo, Sicily
Siracusa, Sicily
Taormina, Sicily
Trapani, Sicily
Cruise Lines That Sail to Italy
After discussing the top Italy cruise destinations and listing all cruise ports in Italy, let's also take a look at the cruise lines that offer Italy cruises.
You'll notice that most of the world's major cruise lines have itineraries that include this fantastic Mediterranean country. Additionally, several of the top luxury cruise lines, which generally use smaller vessels and provide a different cruise experience, also sail to Italian ports.
Azamara Club Cruises
Carnival Cruises
Celebrity Cruises
Disney Cruise Line
Holland America Line
MSC Cruises
Norwegian Cruise Line
Oceania Cruises
Princess Cruises
Regent Seven Seas Cruises
Royal Caribbean
Seabourn
Silversea Cruises
Viking Ocean Cruises
Windstar Cruises