9 Reasons to Go on a Honeymoon Cruise
Last updated on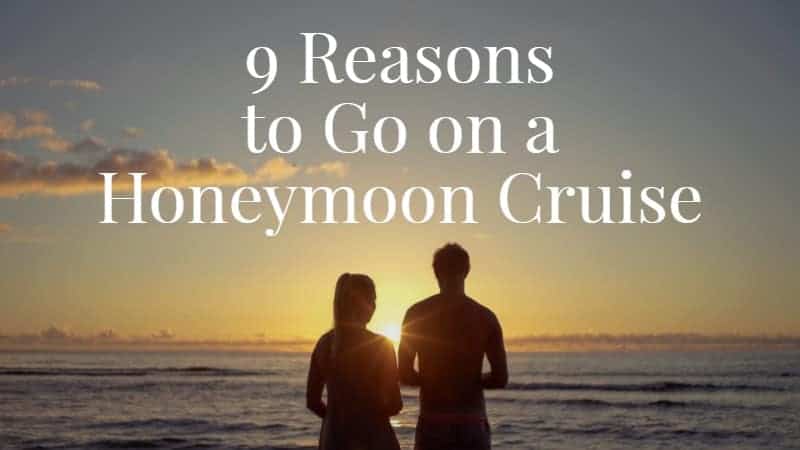 With all the craziness and pressure involved with planning your perfect wedding, a good honeymoon should offer you nothing but relaxation and fun. And romance, of course. These are, in fact, the three main things people look for in a honeymoon—a week or more of exclusive time with one's brand new husband or wife. Below, you'll find not three, but nine reasons to go on a honeymoon cruise.
9 Reasons Why You Should Go on a Honeymoon Cruise
While you could choose to visit a historic city, or spend your honeymoon on the beach, why not opt for a cruise? If you're wondering if going on a cruise for your honeymoon is a good idea, the following reasons to go on a honeymoon cruise will certainly take away any doubts you may have.
1. No Stress
As pointed out in the intro above, a honeymoon should be all about winding down after a hectic few weeks (or months) before your wedding. After the "I dos", the cake-cutting, the hand-shaking and the party, it's time for you to destress and unwind.
One of the best reasons to go on a honeymoon cruise is that this is one of the most stress-free ways of traveling. Everything's available on board, from entertainment to spa treatments, from fine dining to activities. And the beauty of all of this is that nearly everything is included in the price.
If you plan well—another aspect of the wedding planning process is actually planning a honeymoon—, there will be no need to pay for anything at all during your time aboard the ship. This makes it easy to budget your honeymoon, eliminating the need to check your bank account balances during your trip. No stress, indeed!
2. Multiple Destinations
Many people choose to visit one particular destination or region on their honeymoon. Paris, Venice, Bali, Hawaii,… we all know the classic romantic and/or beach destinations. However, what sets a honeymoon cruise apart from all other honeymoon is that it offers you the chance to visit multiple destinations, conveniently and easily.
Whether you're cruising the Mediterranean, the South Pacific or the Caribbean, essentially all modern cruise ships call at various different ports. This results in the perfect combination of onboard relaxation and onshore exploration. A honeymoon cruise offers both cultural immersion in multiple cities and sunbathing by the pool. Again, there's zero stress involved here.
3. No Need to Keep Packing/Unpacking
This may be rather obvious, but it's also worth reminding you of. On a cruise, while you're visiting several awesome places, you will only have to unpack and pack once.
From the moment you're settled in your cabin or suite, it will be your home for the rest of the cruise. It'll be a cozy retreat and a welcome refuge, a place to relax and a place of romance. A honeymoon cruise allows you to basically stay in the same place, while visiting different places.
4. Food's Included
Many cruise lines offer all-inclusive programs. This means that pretty much everything is included in the price. This includes onshore excursions, nightly entertainment, onboard activities and all food. If you do some research, you can also find cruises where alcohol is included as well.
This makes cruises one of the most economic types of honeymoons you can possibly have. It greatly reduces, if not eliminates, your expenses during the entire trip. Note, though, that some onboard features, such as many spa treatments and Internet access, and most independent onshore activities aren't included in the price. Tips usually aren't either.
5. All Kinds of Activities
It's impossible to get bored on a cruise ship. It just can't be done. Nowadays, these floating cities feature an overwhelming selection of amenities and offer countless activities.
On the ship, you can visit a movie theater, catch a theater performance, go swimming, enjoy world-class cuisine, work out at the gym, relax in a park-like environment, grab a cup of coffee at a waterfront café,… The list goes on and on and on. It's literally like staying in a town.
Many of the largest cruise ships have things like water parks and slides, zip lines and rock climbing walls, skydiving simulators, lush gardens and even moving platforms that change from breakfast place in the morning to party hotspot in the evening.
6. Room Service
You're newlyweds and you'll probably spend quite a lot of time in your room—let's be honest. So, one of the greatest reasons to go on an honeymoon cruise is the 24/7 room service.
There's no need to leave your room if you don't want to. You could spend literally the entire day in there. If you get hungry, you simply call room service. Both food and delivery are included in the price. Gratuity, however, is recommended. How convenient is that?
7. Couples Massages
A couples massage may be one of the greatest and most romantic ways to relax after the wedding. Doing this on your first day aboard the ship is a wonderful way to kick off your honeymoon. It's good to know, though, that you have to pay extra for these kinds of treatments as they're probably not included in the all-inclusive program.
8. Limitless Date Night Options
One of the most fun things to do as a couple is date nights, no question about that. During a honeymoon cruise, you'll have a plethora of options.
While cruises are mainly about relaxation and fun, they can also be packed with action and activities. You make them what you want them to be. There's so much to do in the evening that you'll have difficulty choosing what to do. Besides romantic dinners and cocktails in the bars, there are magic shows, movie screenings, live music performances, stand-up comedy shows and live theater. And all of it is free!
9. Disconnection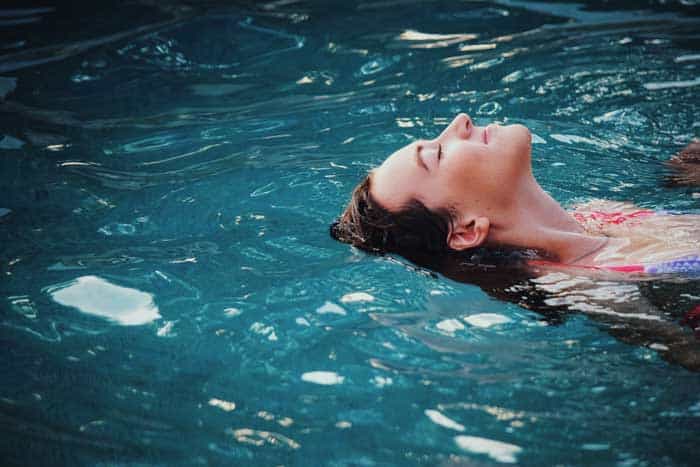 A honeymoon should be about you two, and you two only. Cruises often have no, or at best weak, cell phone reception, while Wi-Fi is usually pretty expensive. This does not need to be a bad thing, though, rather the contrary.
Not being able to easily connect with the rest of the online world allows you to be in the moment with your significant other. There will be no distractions. One of the best reasons to go on a honeymoon cruise is that it's arguably the only way of honeymooning that forces you to "unplug". This, of course, focuses all of your attention on the other, which is a pretty great thing.