Best Cruises from Seattle
Last updated on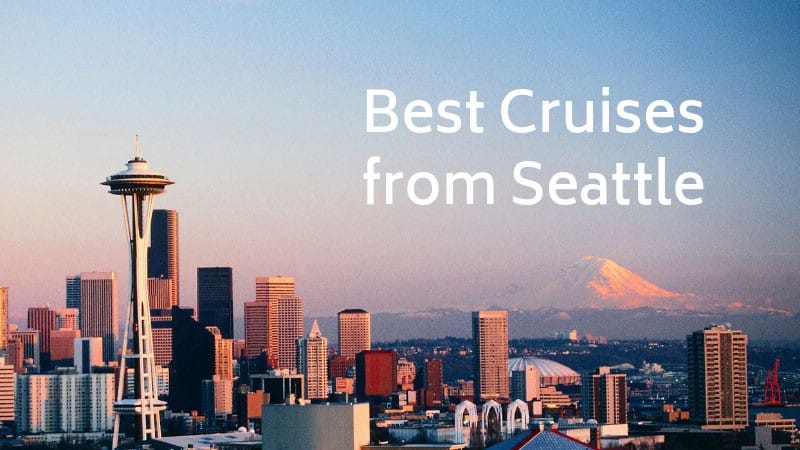 No fewer than seven major cruise lines offer cruises from Seattle, Washington. This density of cruise options is no coincidence—a fantastic destination in and by itself, Seattle also boasts a super-strategic location on the glorious Puget Sound.
The city is home, for example, to North America's fourth-largest container port just because of its geography. Cruises from Seattle, too, are extremely popular thanks to its proximity to Alaska, one of the world's greatest destinations for nature and expedition cruises. Alternatively, you can also head south to warmer regions exploring America's stunning West Coast, or sail west to the paradise that is Hawaii.
Whichever region you feel like exploring, Seattle is good place to start your journey. It offers access to literally the entire Pacific, coast and islands included.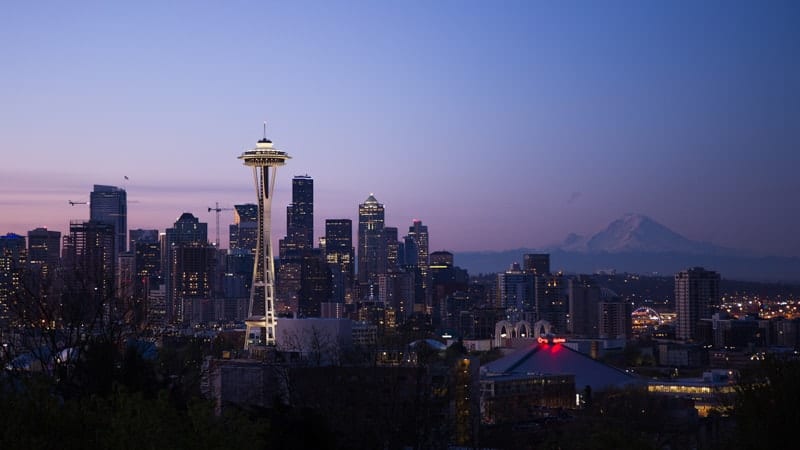 Best Cruises from Seattle
When researching the best Seattle cruises, you'll notice that the majority of them are week-long cruises to Alaska. Together with Vancouver, BC, Seattle is a major departure point for journeys to America's "Last Frontier". And it's this, more than anything else, that makes Seattle such a popular cruise port.
Seven of the world's largest cruises lines—and cruise ships—have a base in Seattle. They're the following.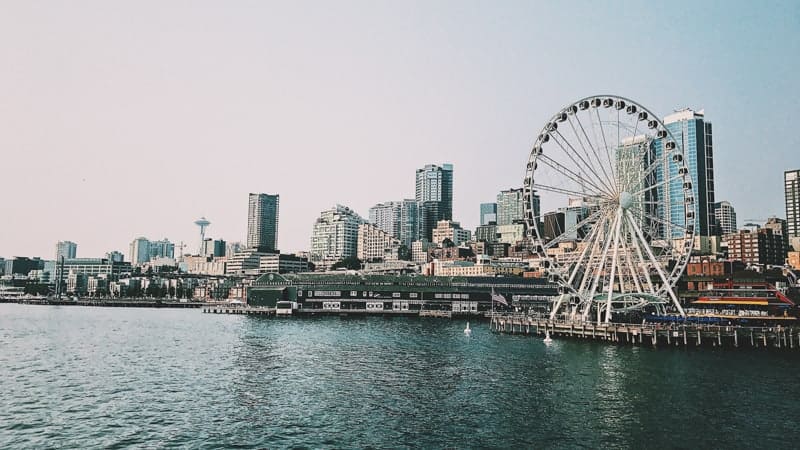 Port of Seattle Cruise Terminals
In fact, Seattle cruises are so popular the Port of Seattle doesn't have one but two cruise terminals. The main cruise terminal is the Smith Cove Cruise Terminal at Pier 91. Located on the northern end of the city's waterfront, about two miles north of the city center, it is the home port of five of the above-mentioned Seattle cruise lines and a total of eight major cruise ships:
Royal Caribbean Ovation of the Seas
Carnival Legend
Ruby Princess
Star Princess
Celebrity Solstice
Holland America Amsterdam
Holland America Oosterdam
Holland America Eurodam
Along Seattle's downtown waterfront, you'll find the second cruise terminal, the Bell Street Cruise Terminal at Pier 66. This is the most convenient location of the two, within walking distance from many downtown attractions such as the Space Needle, the Seattle Aquarium and Pike Place Market. It is the Seattle home of two cruise lines and three ships:
Norwegian Bliss
Norwegian Joy
Oceania Regatta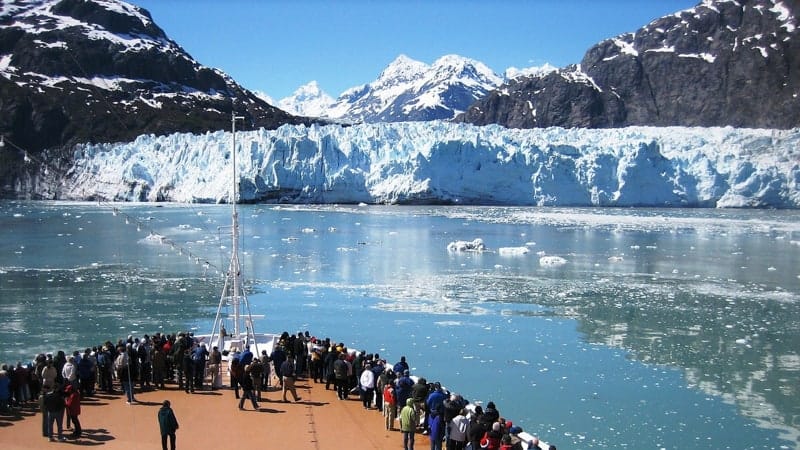 Alaska Cruises from Seattle
The main cruise destination from Seattle is Alaska, there's no question about that. It is the very reason for Seattle's existence as a cruise port. Seattle-Alaska cruises are a thing of magic. Heading out of the Puget Sound and into the Pacific, you'll sail along the stunning coast of the Pacific Northwest, through the Inside Passage and toward the majestic landscapes of Alaska.
The most popular Alaska cruises are 7-day round-trip voyages, which typically include three or four ports. There's little variety in these types of cruises between different cruise lines. Generally, you'll stop in coastal towns like Ketchikan, Juneau, Skagway and Victoria, BC, where you can experience local culture and explore the region's history.
These cruises are also very much about nature, though, and they'll include magnificent places like the Tracy Arm Fjord and Glacier Bay National Park. Good examples of what you can expect from this type of cruise are the 7-day Inside Passage Cruise from Princess Cruises and Royal Caribbean's 7-night Alaska Glacier Cruise.
Although most Seattle to Alaska cruises are week-long round-trips, there are also one-way options available. This gives you a more in-depth experience of what Alaska is all about, and the itinerary will be more extensive, going as far northwest as Seward and Kenai Fjords National Park. Some, such as the Holland America Seattle Single Denali Cruise, even include an on-shore excursion to epic Denali National Park.
For even more Alaskan exploration, you should check out Holland America's 12-day Seattle Double Denali Cruise, which includes two days in Denali National Park and a flight back to Seattle. Another longer itinerary is offered on Oceania's 10-day Seattle to Seattle Glacial Adventures Cruise.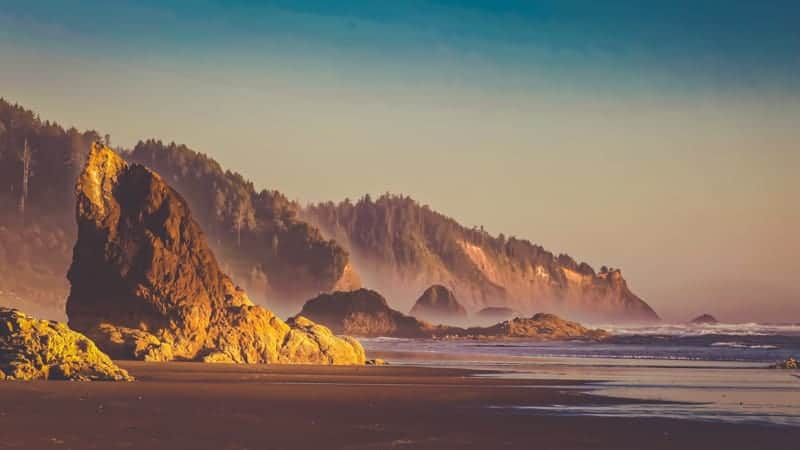 West Coast Cruises from Seattle
Seattle is also a great place for so-called "mini-cruises". These sailings are typically between one and five days long and typically take in the coastline north of Seattle, in British Columbia. For a quick cruise experience, the 1-day Pacific Coastal Cruise from Holland America travels from Seattle to Vancouver.
Southbound cruises from Seattle are longer, usually about 7 days, and sail along the gorgeous Oregon and California coastlines.
If you're after a much longer cruise, the 20-day Seattle to Miami Colorful Caribbean Cruise from Oceania is definitely worth looking into. This amazing one-way voyage takes in the entire west coast of the United States and Central America, crossing the Panama Canal and sailing through the Caribbean.
Pacific Ocean Cruises from Seattle
A third cruise destination that's reachable from Seattle is Hawaii. Note that there aren't as many options available for Seattle to Hawaii cruises as there are in other West Coast ports like San Francisco or San Diego. Arguably the best available voyage of this kind is Holland America's 17-day Circle Hawaii Cruise, which departs from and returns to Seattle.