Explore Iceland on a Yacht with Windstar Cruises
Last updated on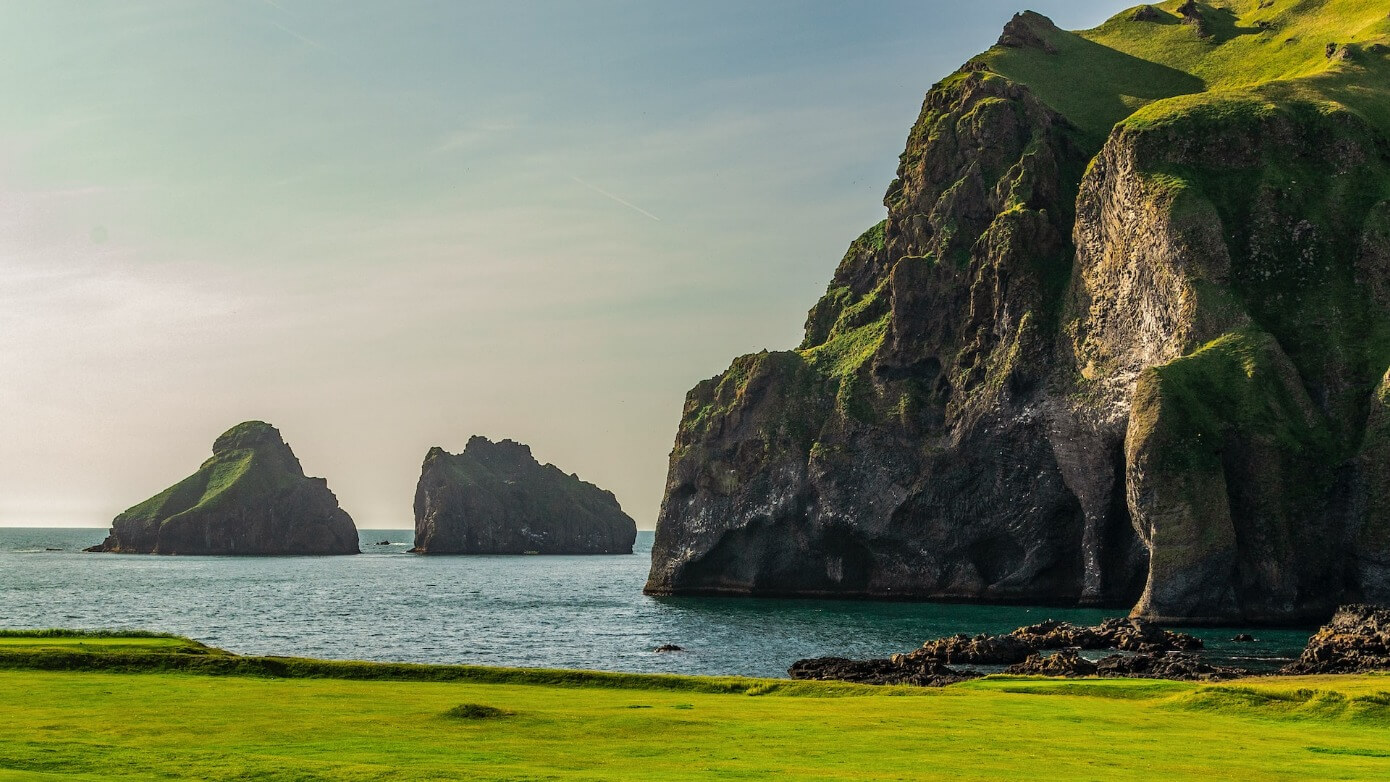 There are some places on this planet that are almost too remarkable to be real. If you're thinking about destinations that invoke wonder and awe, and maybe even stir up a few emotions, Iceland has to be among them. It simply has to be.
From Volcanoes to Waterfalls
This remote island in the North Atlantic is one of the world's most extraordinary places. Its landscapes combine the two natural elements that are most opposite of each other, in a way that can only be described as spectacular. Iceland is a place of fire and ice, of volcanoes and snowfields, of lava plains and thundering waterfalls, of geysers and glaciers.
Recently, the country has become one of the most popular new tourist destinations. As more and more people visit this tiny nation—there are only about 330,000 people living in Iceland—, its natural resources find themselves under increasing pressure. While tourist dollars flow in, it's now critically important to manage and preserve the beautiful nature that attract so many people in the first place.
One of the most sustainable ways to visit and explore Iceland is by boat. Circling around this volcanic island on a cruise is arguably the best method if you'd like to keep your ecological footprint as low as possible while also seeing many of the country's landmark attractions—aka waterfalls, glaciers and volcanoes.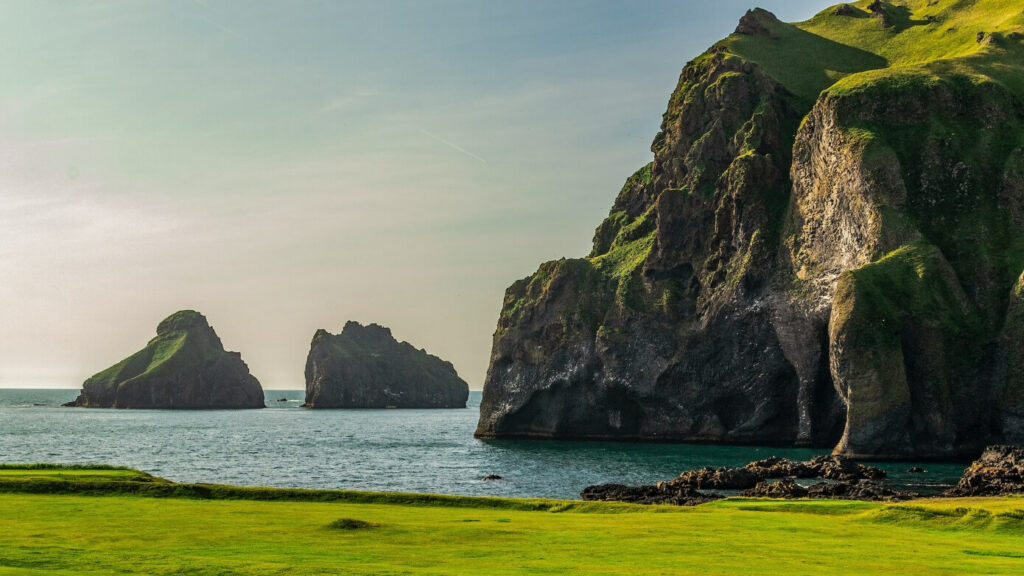 Explore Iceland on a Yacht with Windstar Cruises
This is where Windstar Cruises comes into play. Windstar Cruises is one of the world leaders when it comes to small ship cruises, its fleet consisting of six well-equipped yachts. Each of these elegant ships can accommodate fewer than 300 people, which keeps the atmosphere and vibe casual and personal—one of the characteristics of this particular cruise line.
A cruise with Windstar is all about exploring the world's most breathtaking places, experiencing fascinating cultures and connecting with the world and its different peoples. Service is personalized, ports of call small and well chosen, and the on-board experience all about intimate luxury. Could you dream of a better way to explore a place like Iceland? We didn't think so!
Windstar Iceland Cruise
Windstar Cruises offers a seven-day cruise that takes you around the entire island, in a counterclockwise direction from Reykjavik to Reykjavik. Circumnavigating Iceland for a whole week, you'll get to enjoy both dramatic coastal scenery and fascinating local culture. The beauty of it all is that, this way, you get to go where few people ever come—Iceland's rugged northern coast and tiny coastal communities all around the island.
On the Around Iceland Cruise from Windstar Cruises, you'll venture far beyond the traditional tourist attractions in Iceland and visit beautiful fishing villages, hike roaring waterfalls and admire remote fjord landscapes. Give yourself the opportunity to meet local Icelanders and watch countless seabirds frolicking in the sky and the occasional whale playing offshore.
Seven-day Cruise Itinerary
The cruise itinerary is as follows:
Reykjavik
Surtsey Island
Heimaey Island
Seydisfjordur
Seydisfjordur
Akureyri
Isafjordur
Grundarfjordur
Reykjavik
Cruise Highlights
This week-long cruise is jam-packed with amazing places, fun activities, great experiences and overwhelming natural beauty. However, there are a number of things that still manage to stand out from the rest. On this cruise, you'll have the chance to do the following:
Bathing and swimming in the world-famous Blue Lagoon near Reykjavik
Get up close to Icelandic horses, a special breed of horses that was brought to the island by the Vikings a thousand years ago.
Board a flight to Grimsey Island, where you can literally stand on the Arctic Circle.
See the wonderfully colored houses in Seydisfjordur, dating back to the beginning of the 1900s when they were imported by rich Norwegians.
Sail along Surtsey Island, created after a volcanic eruption in 1963 and the youngest place anywhere on the planet.
Go for a hike to impressive Hengifoss Waterfall.
See Arctic terns, puffins, eider ducks and numerous other birds on an excursion to Vigur Island.
Visit Heimaey Island, which was covered by a layer of ash after a volcanic eruption in the 1970s.
This is only a selective sampling of the experiences and sights that await you on this remarkable Iceland cruise. At every port of call, you'll also have a wide range of excursions to choose from so you can basically customize your entire trip.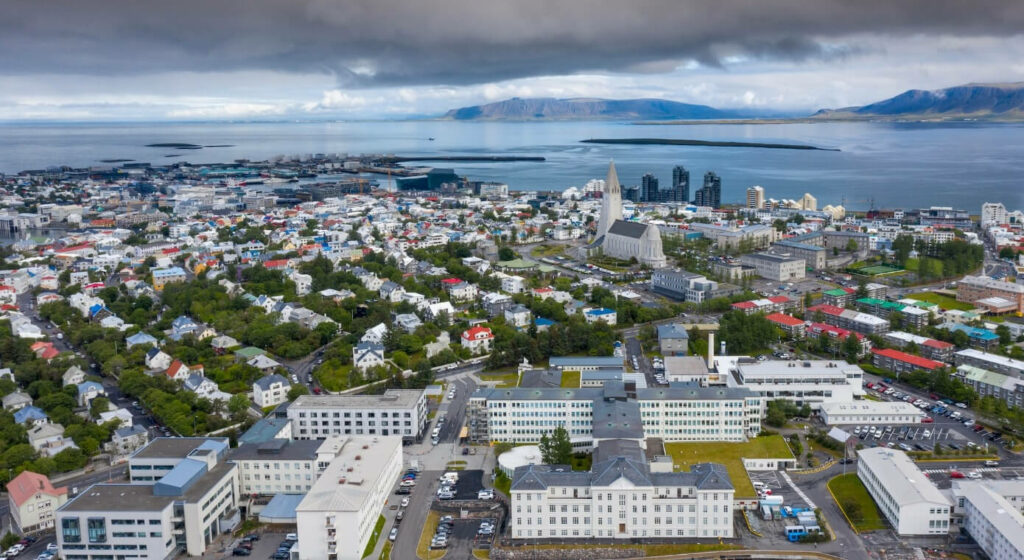 Shore Excursions Make the Cruise Even More Memorable
There are at least five different excursions offered at each port on the way—from Reykjavik, the start and end point of the cruise, there are currently four excursions on offer. These trips range from wildlife watching excursions, including boat trips and hikes, to visiting local fishing villages and listening to old Viking tales to hiking on glaciers, kayaking in fjords and scenic flights.
The offer of excursions is truly staggering. No matter what you want to get out of your vacation—whether it's nature hikes or culinary exploration or something else entirely—you'll be able to satisfy your craving on this extraordinary Windstar Iceland Cruise.
Prices and Sailing Dates
Going on a Windstar Iceland Cruise is one of the most memorable vacations you'll ever take. It is, however, not the cheapest thing you'll ever do. Prices for this seven-day yacht adventure start at several thousand dollars. They go up with the size and location of the suites, to over $10,000 per person for the best suites. Note that even the cheapest suite on this cruise comes with an abundance of luxury.
This cruise is all about luxury, personalization, an intimate atmosphere and great cuisine. It might be a bit pricey, but you do get what you pay for—the unique opportunity to see Iceland from the perspective of a yacht while also visiting local communities, seeing remote natural wonders where few people ever go, and enjoying superb food.
The Windstar Iceland Cruise only runs for roughly a month in mid-summer. The first sailing is sometime in the last week of June, the last is in the first week of August. Check the website for more details on sailing dates and times.