Pearl Sea Cruises – Canada, New England, & Great Lakes
Last updated on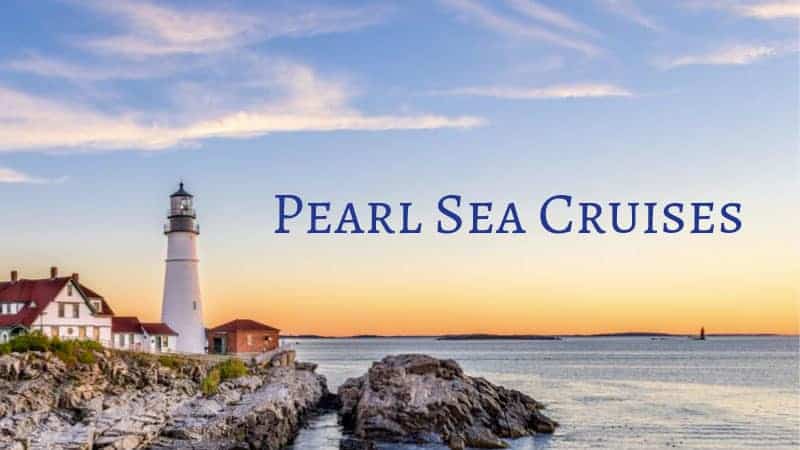 What to Expect From Pearl Sea Cruises
People looking for small, luxurious and scenic cruises in the Northeast U.S. and southern Canada should look into Pearl Sea Cruises. This small, high-end cruise line focuses on experiential cruises, combined with beautiful destinations and luxurious amenities. They "offer the romance and excitement of the sea in an intimate and personal setting".
With the Pearl Mist, a 210-guest ship, the company is able to offer some of the best small-scale cruises in North America. Staterooms are over 300 square feet large, reminding passengers of high-end hotel rooms, while spacious lounges and stylish furnishings provide comfort and luxe. Additional amenities include a gym, library, sundecks and a dining room.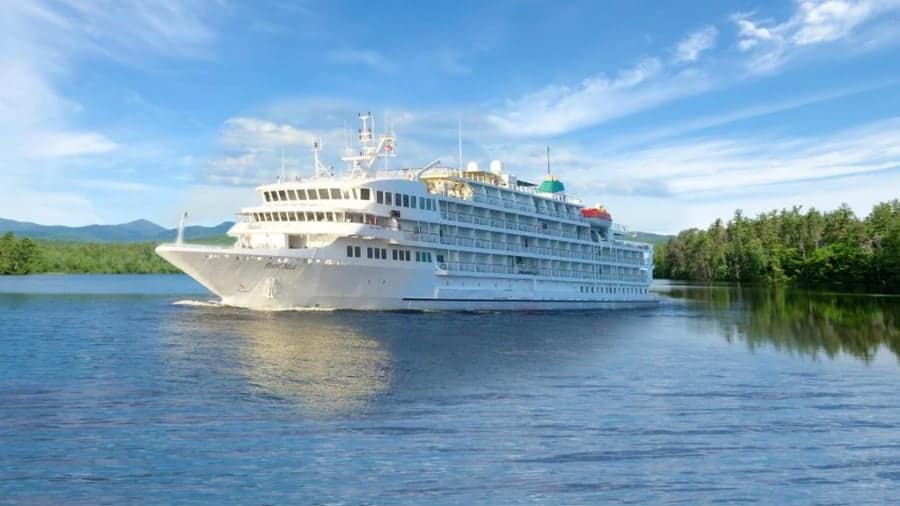 Cruise Destinations
Pearl Sea Cruises offers cruises to two main regions. Those two regions are New England (the coast of Maine), the Canadian Maritimes and St. Lawrence Seaway; and the Great Lakes.
Focusing on the northeast coast of the U.S. and the Canadian southeast, as well as the glorious Great Lakes, these cruises are absolutely amazing in the fall. Their 10-night Canada and New England Fall Foliage Cruise from Quebec City to Portland, Maine, for example, is phenomenal.
Other East Coast cruises that are worth checking out are the 15-night Canadian Maritimes and St. Lawrence Seaway Cruise, and 7-night Maine Coast and Canadian Harbors Cruise. Another great option is the 10-night Historic Treasures of the East Coast Cruise, which travels from Halifax, Nova Scotia all the way south to Charleston, South Carolina.
As far as the Pearl Sea Great Lakes cruises go, they have two different options. The 11-night Great Lakes and Georgian Bay Cruise takes cruisers from Toronto to Milwaukie. Their 7-night Great Lakes Cruise, on the other hand, goes the other way and sails from Milwaukie to Toronto.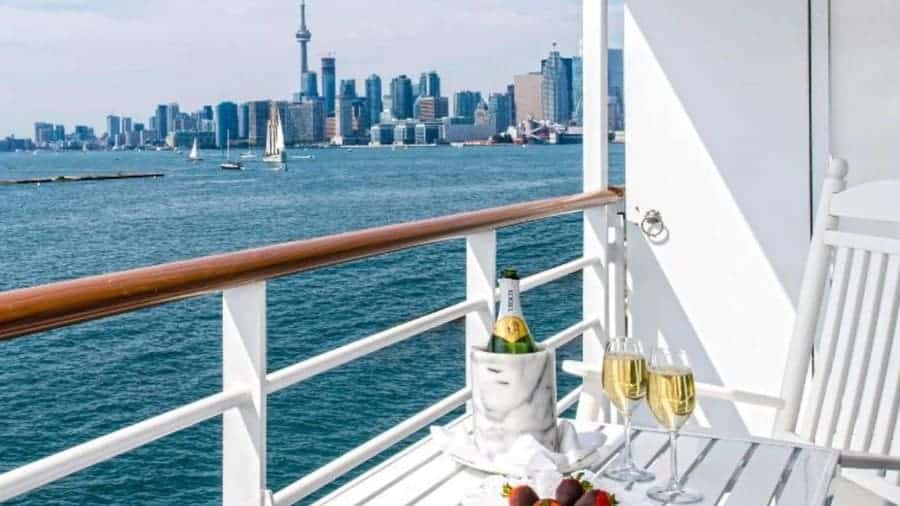 7 Things That Set Pearl Sea Cruises Apart
Pearl Sea Cruises' huge drawcard is that they're small. The Pearl Mist is a (relatively) small cruise ship, which can go where other, much larger ships simply cannot get. This alone sets the company apart from other major luxury cruise lines.
On top of that, there's a strong dedication to service, in the broadest sense of the word. Just because there are no more than 210 guests on board, the staff is able to offer an exceptional, personalized service. The crew even knows guests' names!
According to Pearl Sea Cruises, they pride themselves on the following seven aspects.
Hospitality
Complimentary Experiences
Private Balconies
Amazing Cuisine
Spacious Facilities
Daily Entertainment
Guided Excursions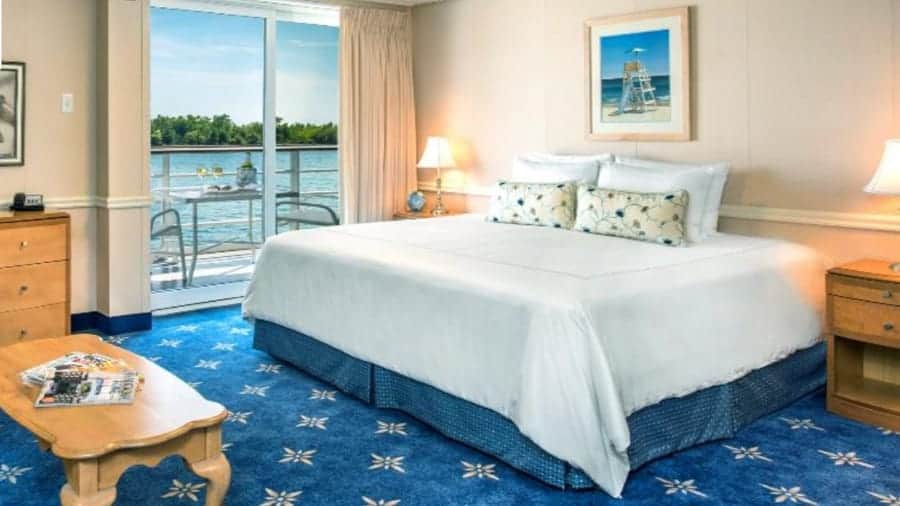 Pearl Sea Cruises Cost
This type of cruises is high-end, small-scale and luxurious in nature and is, therefore, more expensive than the typical cruises on huge cruise ships. A higher price, however, comes with attentive service, elegant interiors, spacious rooms and simply unforgettable travel experiences.
At the time of writing, these were the price ranges of the seven Pearl Sea Cruises to Canada, New England and the Great Lakes. Note that these prices are per person and based on double occupancy. They may differ according to the sailing dates.
Canada and New England Fall Foliage: from $7,475
Canadian Maritimes and St. Lawrence Seaway: from $8,955 to $11,025
Maine Coast and Canadian Harbors: from $4,075 to $4,675
Historic Treasures on the East Coast: from $5,905
Great Lakes and Georgian Bay: from $7,565 to $8,495
Great Lakes: from $5,395 to $5,795
Why You Should Consider a Canada, New England, or Great Lakes Cruise with Pearl Seas
Pearl Sea Cruises are a great alternative to the huge cruise lines, especially for people who are after a more intimate, quieter and more in-depth cruise experience. Because their cruises focus on only a couple of particular regions in North America—New England and southeastern Canada, and the Great Lakes—, Pearl Sea could be considered an expert in those destinations.