3 Fascinating Celebrity Alaska Cruises
Last updated on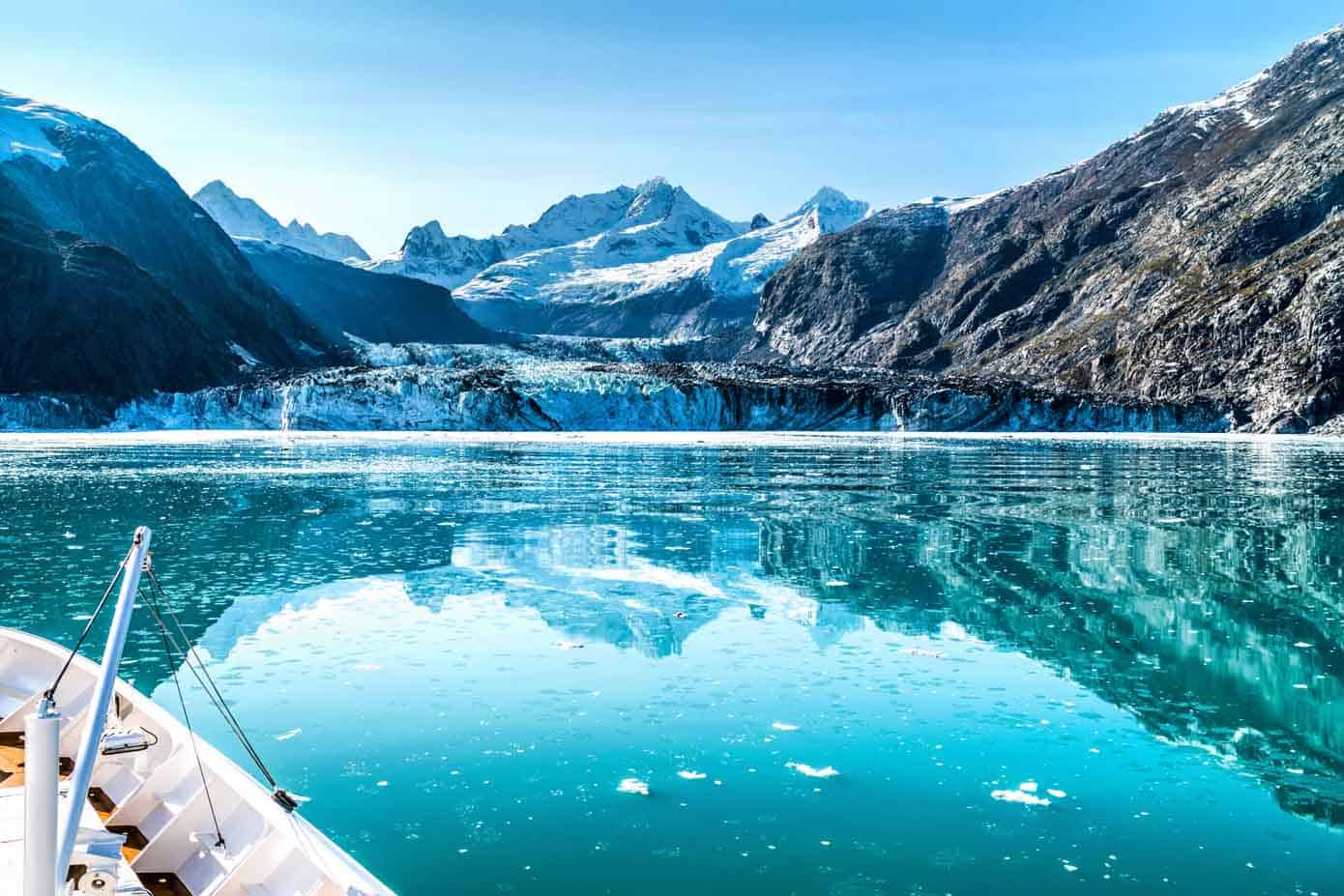 Alaska embodies everything that's wild in the world. A vast American state in the far northwestern corner of the North American continent, Alaska is both the largest and the least densely populated of all U.S. states.
A huge expanse of northern and arctic wilderness, this is a place characterized by towering mountain ranges—most notably Denali, North America's highest peak—, endless plains of tundra, rugged coastlines and massive glaciers. Alaska's wildlife includes many of the largest animals on the continent. The state's diversity in landscapes results in an equally as diverse array of animals.
Some of the most iconic land mammals you might encounter when visiting Alaska are black, brown and polar bears, caribou, moose and Dall sheep. In coastal waters, orcas, seals and various species of whale thrive. In the sky above, you can spot bald eagles, Canada geese, gyrfalcons, snowy owls and hundreds of other bird species. Depending on what you want to see, there may be a better time to cruise to Alaska than others.
With landscapes this imposing and such an amazing variety in wildlife, it's no surprise that Alaska attracts big crowds. Most of them visit the state by boat. Traveling by boat is often by far the most convenient way to explore Alaska, its inner regions being sparsely populated and lacking a dense road network.
Undoubtedly one of the greatest ways to experience what Alaska is all about is going on a cruise. Celebrity Cruises offers a number of different cruises along the spectacular Alaskan coast. These luxury cruises complement Alaska's natural beauty perfectly, on the way taking in iconic places such as Glacier Bay National Park, the Inside Passage and Ketchikan.
Below, we've listed the top 3 Celebrity Alaska Cruises for you. They depart from either Vancouver, Canada or Seattle, Washington.
7-Night Celebrity Alaska Hubbard Glacier Cruise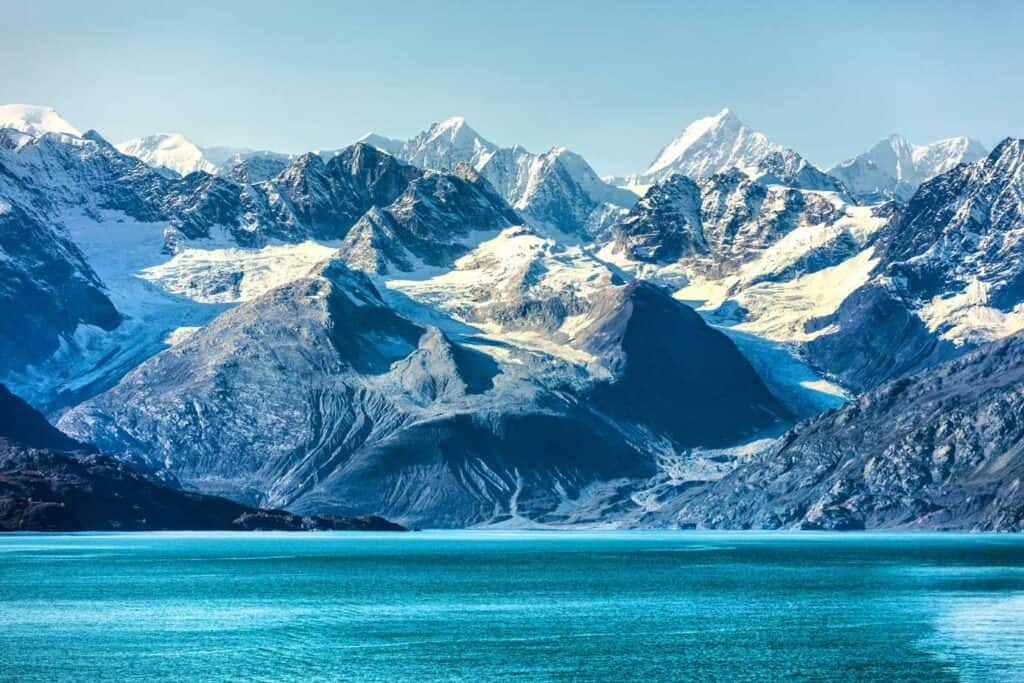 This seven-night cruise with the Celebrity Infinity begins and ends in Vancouver and features five fantastic highlights. Even Vancouver is an imposing sight, the perfect place to kick off an epic cruise. Set on the shore of the Puget Sound, this is western Canada's largest city. Consider wandering the cobbled streets in the Gastown District and explore its world-class food scene before hopping on board.
The ship sails into the Alaska Inside Passage via the less protected Inside Passage. This intricate maze of glaciers, bays and fjords is home to an almost impossible range of wildlife. From orcas, sea otters and puffins to bears, mountain goats and bald eagles, you'll find them all there.
On day three, you'll find yourself in Icy Strait Point, a historic region with a rich fishing heritage. Again, if you're lucky, you can spot brown bears, eagles, orcas or even humpback whales.
The fourth day is when you'll reach the furthest point on this cruise—the Hubbard Glacier. This mighty glacier is North America's largest calving glacier. Routinely dropping enormous blocks of ice into the sea, this natural spectacle is sure to leave you breathless.
From the Hubbard Glacier, the ship turns south again, stopping in Juneau on the fifth day. Alaska's capital city, Juneau is a great place to go dog sledding or visit the Juneau Icefield, an incomprehensibly large ice plain that feeds no fewer than 38 glaciers.
The next day, you'll visit the town of Ketchikan. The ancestral home of the Tlingit people, responsible for carving the largest collection of totem poles on earth, Ketchikan is also known as "the salmon capital of the world". Around town, you can go canoeing or hiking, followed by a fish and seafood dinner you'll remember for the rest of your life.
Sailing through the Inside Passage again, this time in the other direction, the ship calls back at Vancouver on the eighth day of this superb cruise.
7-Night Celebrity Alaska Tracy Arm Fjord Cruise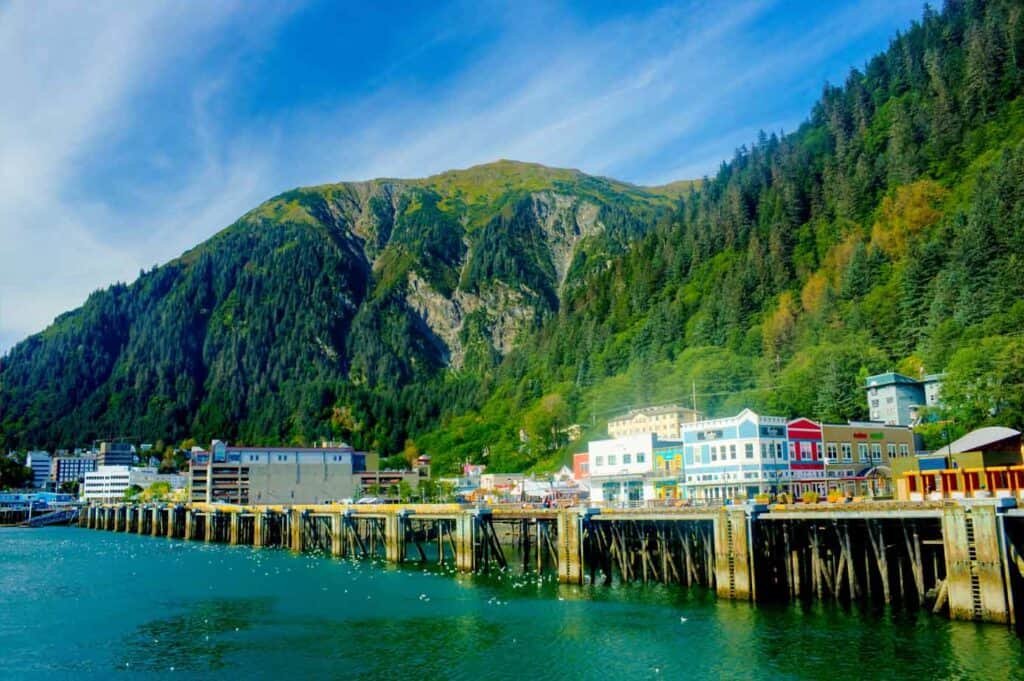 The seven-night Alaska Tracy Arm Fjord Cruise departs from Seattle. Nicknamed "the Emerald City", Seattle is known for its fantastic restaurant scene and coffee culture. In this multicultural city, you'll find a vibrant mix of North American, Native American and Asian cultures.
After leaving Seattle, you'll spend the first two days of your cruise at sea on your way north to Alaska. Those day are by no means wasted, though. There's plenty to do on the Celebrity Solstice. Activities range from joining a yoga class and enjoying a stone massage to lazing by the pool and taking a food-and-wine-pairing workshop.
On the third day, you will arrive at Ketchikan, the "salmon capital of the world" where you can taste the freshest salmon possible. Head out for an adventure on the nature trails and wander through the rainforest.
The following day, the ship arrives at this cruise's namesake destination—the Tracy Arm Fjord. This majestic fjord is flanked by two of the most impressive glaciers in Alaska, the North and South Sawyer. Surrounded by sheer 3,000-feet-high granite walls, this natural highlight represents everything Alaskan nature is about.
Arriving in Juneau, the capital of the state, on the same day, you're encouraged to seize the opportunity to go dog sledding with a helicopter or take a float trip on the Juneau Icefield.
On day five, the ship takes you to Skagway, a fascinating reminder of the Klondike Gold Rush in the 19th century. Skagway's charming town center consists of restored buildings from the 1800s and a historic railway. Riding a train on the White Pass & Yukon Route Railroad is like stepping back in time.
Later that day, you'll sail through the Alaska Inner Passage, a labyrinth of bays and fjords home to numerous animal species. Keep your eyes peeled for sea lions, whales and orcas.
After spending day six at sea, your last stop is Victoria, British Columbia, on the seventh day. This is the capital of British Columbia as well as its largest island. A coastal town that's managed to keep much of its colonial character, Victoria is a place to explore on foot. You'll arrive back in Seattle on the eighth day of this phenomenal cruise.
7-Night Celebrity Alaska Northern Glacier Cruise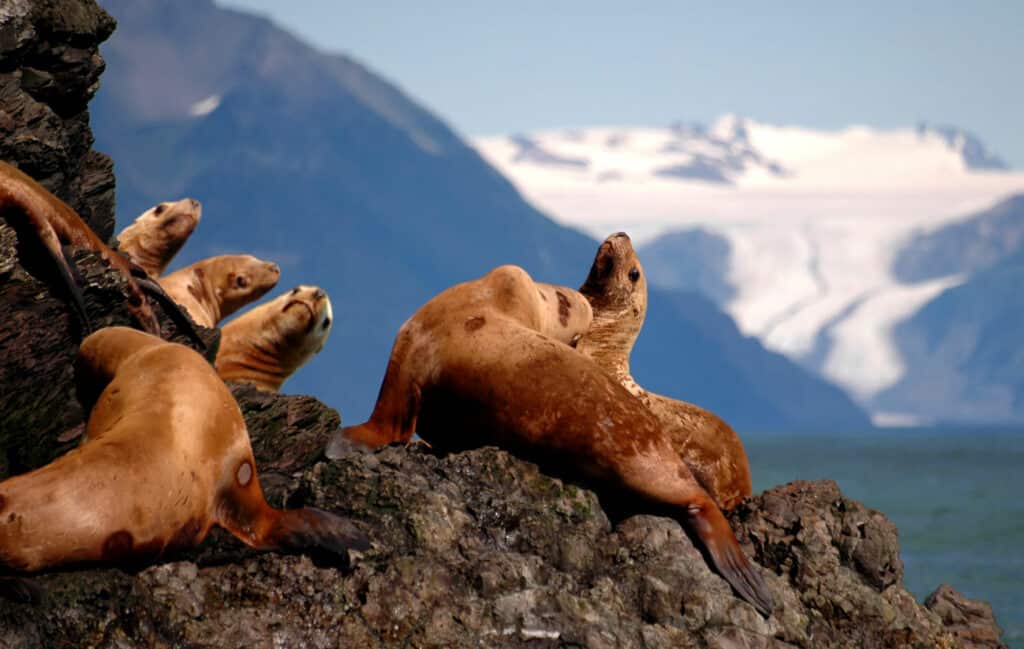 If you want to get the most out of your cruise in Alaska, this seven-night Alaska Northern Glacier Cruise is what you should definitely look at. This is an eight-day one-way cruise from Vancouver to Seward, Alaska. The cruise takes in all of the ports of calls of the two cruises above, except for Victoria.
Starting in Vancouver, you'll soon be in the Inside Passage, an incredibly biodiverse area. There, you might be lucky enough to see 40-ton whales throwing themselves into the air. That's day two. On the third day, you'll visit Ketchikan for world-class salmon and fun outdoor activities.
The next day, you'll discover local fishing history in Icy Strait Point. Situated near the town of Hoonah, featuring an old cannery, Icy Strait Point is also home to animals like seals, eagles, bears and orcas.
On day five, six and seven respectively, the ship calls at Juneau, Skagway and the Hubbard Glacier, all marvelous destinations. You'll finish your cruise in Seward, where the land portion of your Alaska excursion begins. This popular fishing village is surrounded by a number of amazing nature reserves, including the Alaska Maritime National Wildlife Refuge and Kenai Fjords National Park.
Whichever one of these Celebrity Alaska Cruises you choose, you'll be in for the adventure of a lifetime!