7 Best Cruise Lines for Families
Last updated on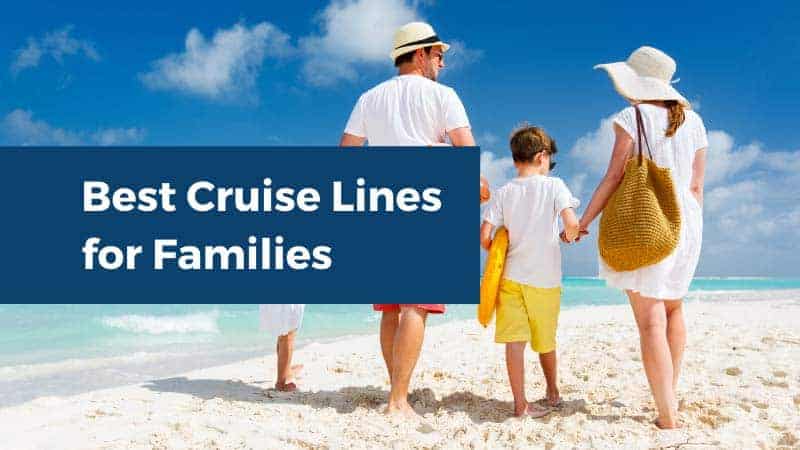 It's not always an easy task to find the perfect cruise for everyone in your family. That's especially true when traveling with smaller children, who may need supervision or care. Luckily, however, there are several amazing cruise lines for families nowadays. While a couple of decades ago, many cruise lines focused on adults—there are still some that do—most modern cruise ships are now equipped with all kinds of family- and kid-friendly facilities.
7 Best Cruise Lines for Families
Whether it's kids' clubs or toddler programs, theme parties or scavenger hunts, the variety of children's activities on cruise ships is incredible on the family-friendly cruise lines below. They haven't forgotten about the adults either, though. All these cruise lines have plenty of adult activities as well, from various restaurants and bars to nighttime shows and adult-only areas. They're ideal for a fun cruise with the whole family.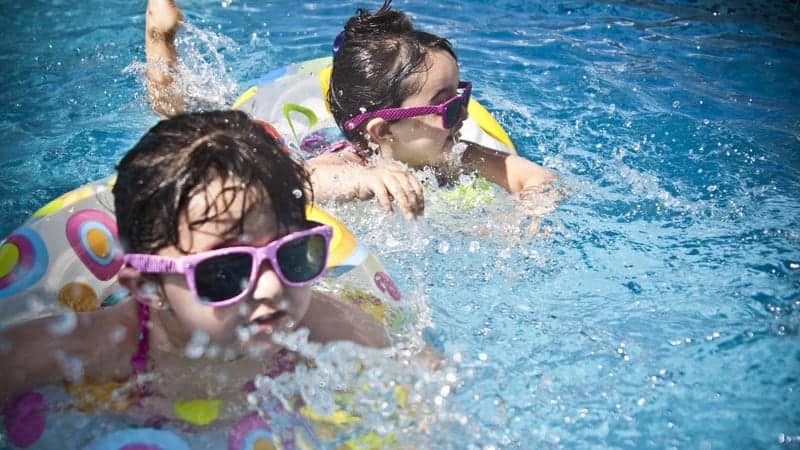 1. Carnival Cruise Line
The name of this major cruise line reflects the atmosphere you'll find on board their ships. As one of the most budget-friendly cruise companies, Carnival is a great option for family cruises.
Although there are numerous amenities for children of all ages, including amazing water parks and a mini-golf course, there's also a definite party vibe going on, with pool parties and various bars, as well as in-depth shore excursions. It's fantastic for both young and old, in other words, and the entire family will find myriad options to stay entertained and have fun on Carnival's cruise ships.
There truly is an amazing range of kid-friendly activities and amenities here, from the SkyRide and IMAX theater to Zumbini classes, WaterWorks water park, the Club O2 teenage club and SportSquare. Off the ship, too, there are plenty of things to do with the whole family. Young kids, teenagers and adults alike can learn about the destination's culture and history in a fun way, while amazing family photo ops are never far away.
Additionally, if you're traveling with a large group, it's totally possible to book two or more staterooms at the same time, ensuring that you're all staying close to each other on the ship.
2. Royal Caribbean Cruises
As one of the best cruise lines for families, Royal Caribbean Cruises features facilities for everyone from the youngest babies to adults. They're among both the top cruise lines for young adults and best cruise lines for kids.
Active passengers can enjoy such fun facilities as climbing walls and surf simulators, as well as countless themed bars and several entertainment venues. The younger crowd, on the other hand, will certainly love the DreamWorks Experience, which includes everything from trivia events to dinner with a DreamWorks character (Shrek, Kung Fu Panda,…) and 3D movies.
Royal Caribbean is one of the world's largest cruise lines, featuring several of the largest ships on the planet. This means that there's plenty of room on board, as well as a plethora of entertainment venues, both kids' clubs and adult-only bars, a huge range of activities, as well as various dining options that will appease every family member.
So, whether you'd like to catch a show with the kids, have a memorable dining experience or simply some endless fun in the water, Royal Caribbean has you covered.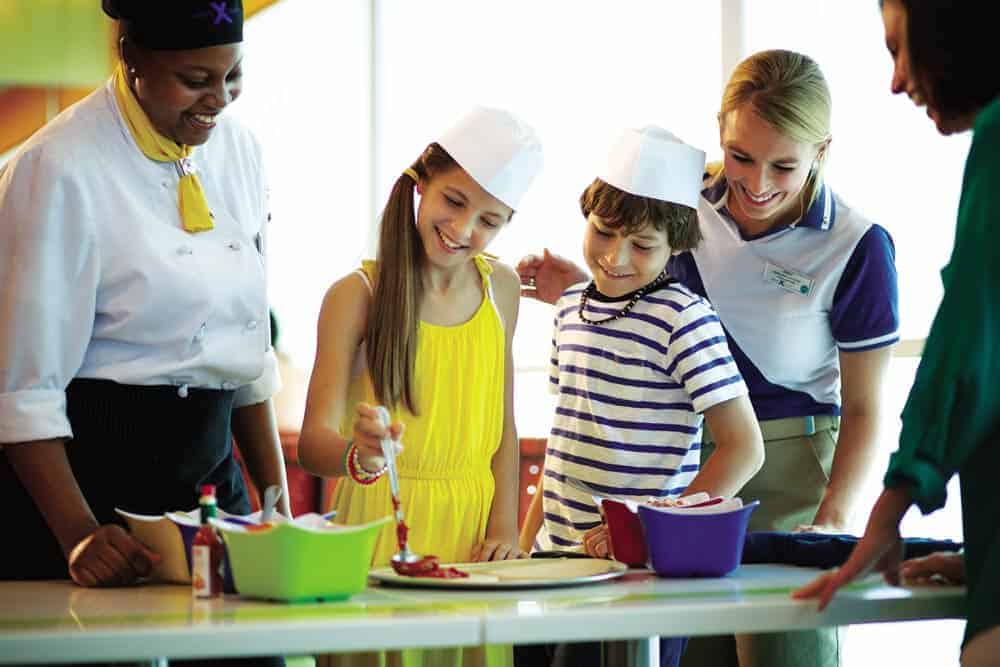 3. Norwegian Cruise Line
Travel Weekly voted Norwegian Cruise Line as the "Best Family Experience", strengthening its claim for the best cruise line for families. The company's mega-ships are chock-full with all sorts of facilities and amenities for pretty much every age group. Note, however, that there aren't any programs available for children younger than 2 years of age. The facilities are aimed at kids between 2 and 12.
The fun thing about sailing with Norwegian is that there's not set schedule—no dress codes and pre-determined dining times. Things to do range from bowling, splashing and sliding in water parks to watching musicals and playing video games.
Boredom is out of the question when sailing with Norwegian Cruise Line. Kids can be entertained from start to end thanks to children's activities like juggle classes at Circus School and teenage themed parties at Entourage. These numerous complimentary youth programs make Norwegian one of the best cruise lines for families.
4. MSC Cruises
With its "Kids cruise FREE" promotions on select sailings, MSC Cruises has become an established member of the best cruise lines for families category. There's plenty to do for children on their ships, fun attractions like swimming pools and water slides, an F1 simulator, 4D cinema and game consoles (Wii, PS3 and Xbox).
Adults, on the other hand, can find joy and relaxation at the Top 18 adults-only deck or the MSC Aurea Spa. There are a butler service, restaurants serving fantastic slow food, an extravagant casino, an infinity pool and so much more.
If you're looking for a cruise line that perfectly suits you family's needs, MSC Cruises should definitely be considered. This is, after all, a family-owned company and as they say themselves: "no one understands families better than MSC." Kid-friendly amenities are wide-ranging and even include security bracelets. Additionally, you can rent beepers and phones so you can stay in touch with the entire family the entire time.
There are kid-friendly activities from the morning through the evening, even including mealtimes and shore excursions. Programs like Kids Around the Clock, Happy Dinners and Fun Time Dinner allow the little ones to meet other kids, be social and have a bunch of fun.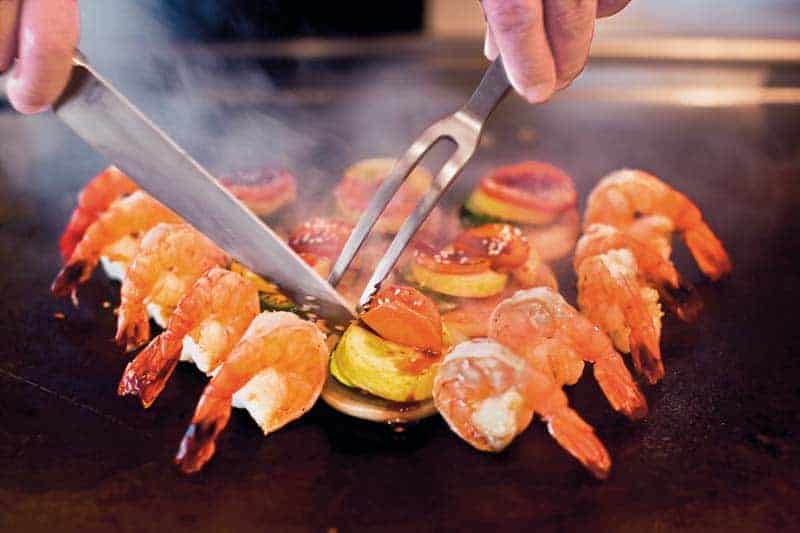 5. Disney Cruises
Everything Disney is always a hit among families with young children and the same applies to Disney Cruises. We've saved this one for last, since it might just be the ultimate family cruise. It was them who introduced the concept of cruises focused on kids instead of adults, essentially changing the industry forever.
There's an onboard babysitting service, kids' clubs and just an incredible array of children entertainment. From science classes to fireworks shows to Disney musicals to princess parties, your little ones won't know where to go first! Adults, too, will find lots of fun things to do on a Disney cruise, including comedy shows, adult-only dining and music performances. Additionally, the rooms on the Disney ships are among the most spacious on the seven seas—perfect for the whole family!
6. Princess Cruises
One of the leading cruise lines in the world, Princess Cruises consistently makes lists featuring the best family cruise lines, and top cruise lines for food and fine dining.
Princess has a wide selection of staterooms to choose from, which can accommodate up to four guests. (There are significant savings on the third and fourth guests—the kids.) Moreover, you also have the option to book connecting staterooms and even amazing "Two Bedroom Family Suites" that have rooms for eight guests.
As far as family-friendly activities go, there cover every member of the family, from young children to grownups. The fact that Princess has won the award of "Best Cruise Line for Multi-Generational Family Travel" is a testimony to its commitment to family-focused cruises.
There are award-winning onboard programs and facilities to keep the entire group busy and entertained. The greatest feature of Princess Cruises, however, is arguably their fantastic immersive shore excursions. Enriching activities like the Discovery Family and Animal Planet Shore Excursions are once-in-a-lifetime experiences the whole family will enjoy and remember for years.
7. Holland America Line
On Holland America Line cruises, the entire family can indulge in wonderful food, share unforgettable experiences, visit some of the world's greatest destinations and take part in all kinds of activities. Children can meet other young passengers in various supervised and age-appropriate games and programs. These programs also allow the adults of the family to go off on their own, catch a show, grab a drink or attend a lecture or presentation.
In terms of cuisine, too, Holland America Line providers for the whole family. While kids will certainly enjoy mac and cheese, pizza or half-portions of the main menu, adults can immerse themselves in local dishes at higher-end restaurants. Accommodations, too, are designed to suit families. Connecting staterooms are available, while the ships Koningsdam and Nieuw Statendam have family staterooms with an extra bathroom.