Best Things to Do in Bermuda
Last updated on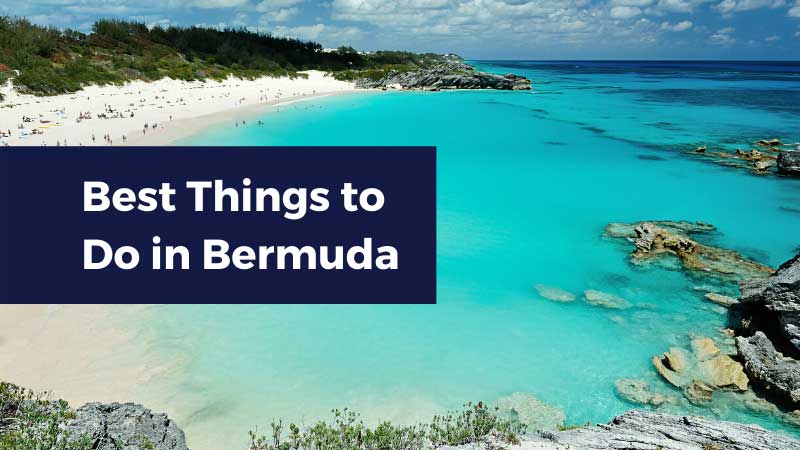 A tiny island nation in the Atlantic Ocean, Bermuda is a super-popular cruise destination from Northeast cities like Boston and New York. Although it's not even close to the Caribbean or other tropical islands, its location in the path of the warm Gulf Stream does make it feel exotic. So, it shouldn't come as a surprise that many of the best things to do in Bermuda include sunbathing, sipping cocktails, and cultural exploration.
10 Best Things to Do in Bermuda
Did you know Bermuda lies at the same latitude as Cape Hatteras, North Carolina? Yet, it enjoys an amazing subtropical climate. Brilliant blue waters surround Bermuda, while its beaches consist of blindingly white sand and tall palm trees sway gently in the refreshing sea breeze.
Bermuda is easily one of the most accessible subtropical cruise destinations from relatively cold places like the American Northeast Coast. Below, we highlight some of the best things to do in Bermuda while on a cruise, from land-based activities, to things to do in the rare case it rains in Bermuda.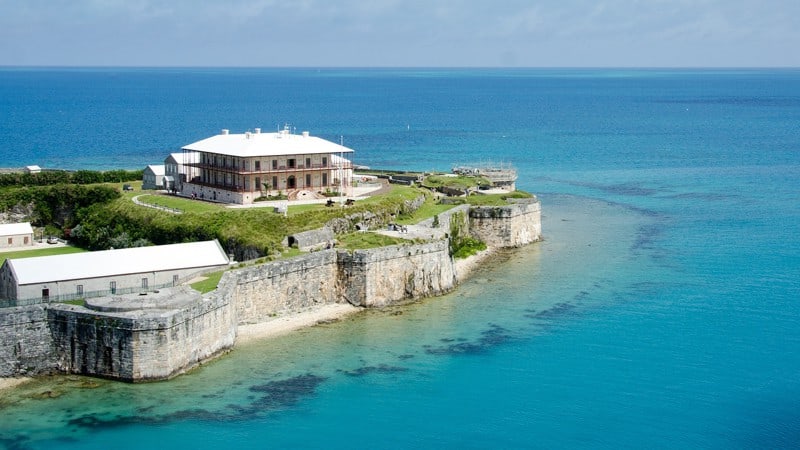 1. Explore the Royal Naval Dockyard
Location: King's Wharf
The Royal Naval Dockyard in King's Wharf is Bermuda's cruise port. This is where you'll dock, the starting point of many of your excursions around the island. It's also a major port of ferries that commute to other places on the island. The Dockyard itself has several major attractions, too, though.
You could easily spend a day or more exploring this area and places like the iconic King's Wharf Fort, the National Museum of Bermuda, the Snorkel Park beach and several eateries and bars.
2. Swim With Dolphins at Dolphin Quest Bermuda
Location: King's Wharf
One of the closest tourist attractions to your cruise ship dock is Dolphin Quest Bermuda. At this site, you can interact and even swim with dolphins. Your ticket will also include entrance to the fascinating Maritime Museum, which is also on the same location.
3. Play a Round of Golf at Bermuda Fun Golf
Location: King's Wharf
Another of the many fun things to do in King's Wharf, Bermuda is golfing. Fun Golf Bermuda claims to have the "world's finest mini-golf course" and they might just be right about that! This 18-hole mini-golf course has miniature versions of the greatest and most challenging holes from real golf courses around the USA, Scotland and elsewhere in Bermuda itself.
4. Visit UNESCO World Heritage-listed St. George's Town
Location: St. George's Island
Situated in the far northeastern corner of the island, historic St. George's Town was the nation's first capital. A wealth of 17th-, 18th- and 19th-century British colonial architecture dots the area, from cobbled streets to mighty fortresses, historic wharfs and photogenic limestone buildings.
Major attractions include Fort St. Catherine, the Martello Tower, King's Square and a recreation of the ship Discovery, which took people from Bermuda to Jamestown in the early-1600's. You can get to St. George from the Royal Naval Dockyard by ferry.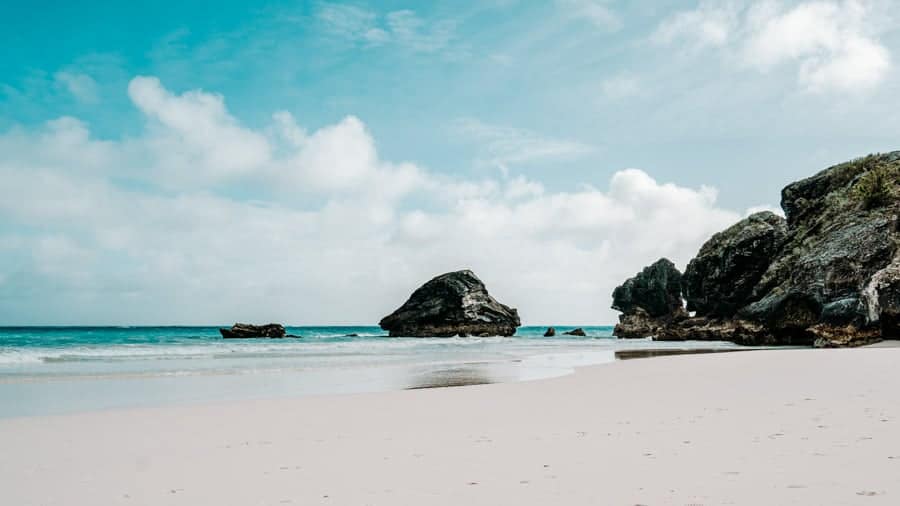 5. Sunbathe at Horseshoe Bay Beach
Location: Horseshoe Bay
Although there are numerous gorgeous beaches in Bermuda, Horseshoe Bay Beach is arguably the most famous of them all. Located on the island's south coast, Horseshoe Bay Beach is so scenic it's one of the world's most Instagrammed beaches! And backed by lush vegetation, featuring white-pinkish sand, rocky shores and azure waters, it's undeniably photogenic.
6. Wander Along Hamilton's Colorful Front Street
Location: Hamilton
One of the top things to do in Hamilton, Bermuda's capital, is going for a stroll along Front Street. This waterfront promenade is the heart of the town, a vibrant street lined with colorful buildings, shops, galleries, pubs and restaurants.
7. Bike the Bermuda Railway Trail
Location: from Somerset to St. George
If you're looking for unique outdoor things to do in Bermuda while on a cruise, we definitely recommend a bike ride on the Bermuda Railway Trail. Running for 18 miles from one end of the island to the other, this historic trail follows an abandoned railroad bed. It runs through peaceful subtropical landscapes, along amazing beaches and past rocky coasts.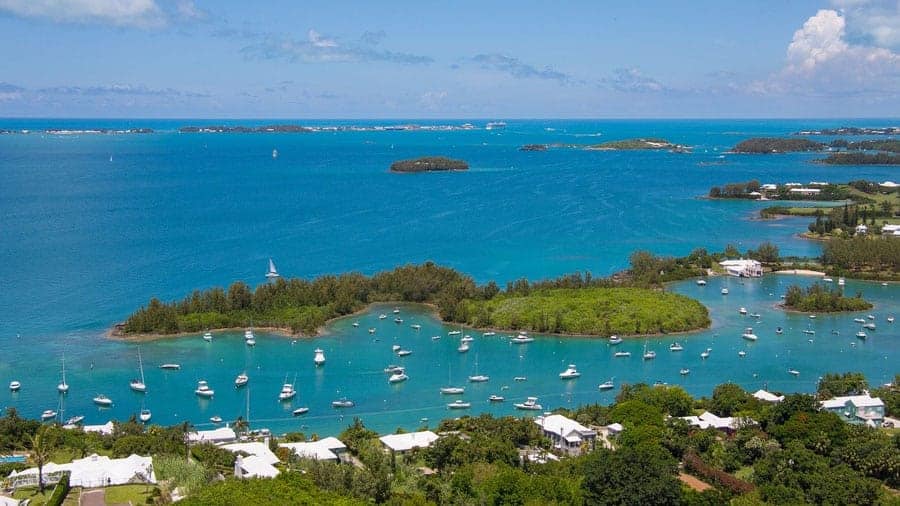 8. Climb Famous Gibb's Hill Lighthouse
Location: Cross Bay
For a panoramic view of much of the island, there aren't any better options than climbing the Gibb's Hill Lighthouse. This is one of the most iconic landmarks of Bermuda, a towering building that has the distinction of being one of only two surviving cast-iron lighthouses in the world. After ascending its 185 steps, you'll be at the highest point in on the island—the views are sensational.
9. Scuba Dive or Snorkel to a Shipwreck
Location: all around the island
Whether or not you believe in the curse of the Bermuda Triangle, it's an undisputed fact that there are more than 300 shipwrecks around Bermuda. This is world's densest concentration of sunken ships, which date from the 1600's to the 1990's.
Not surprisingly, this is one of the best wreck diving destination on Earth. You can go a scuba diving and snorkeling trips and explore amazing shipwrecks and coral reefs.
10. Visit the Forts of Bermuda
Location: all over the island
There are literally dozens of British forts scattered across the island. So, a visit to a fort or two should definitely on your list of the best things to do in Bermuda while on a cruise.
You'll find a majestic fort right where you get off your ship at King's Wharf, but there are numerous others that are worth visiting, too. We personally recommend Fort Hamilton (in Hamilton) and Fort St. Catherine (near St. George's Town).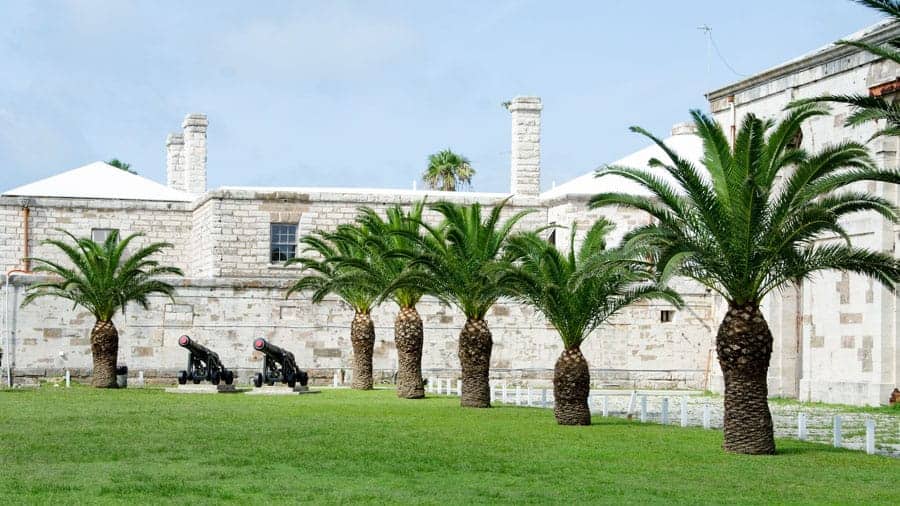 5 Suggested Things to Do When It Rains in Bermuda
Bermuda is a subtropical cruise destination, but that doesn't mean it never rains. Rainfall, however, is limited to certain months and never lasts very long. You can find the best time to cruise to Bermuda in this blog post.
In the unfortunate event the weather doesn't cooperate during your cruise to Bermuda, there are—luckily—several things to do in Bermuda when it rains.
1. Learn About Local History at the National Museum of Bermuda
Location: King's Wharf
One of the top attractions in King's Wharf, the National Museum of Bermuda is housed in the 18th-century keep of the fort. It's one of the island's greatest places to spend a rainy morning or afternoon, discovering Bermuda's maritime history, art and culture.
2. Visit the Bermuda Underwater Exploration Institute
Location: Hamilton
One of the greatest things to do in Hamilton when it rains is visiting the phenomenal Underwater Exploration Institute. This scientific education and discovery center lets you "explore deep-ocean environments without ever dipping a toe in the water."
Popular attractions include coins and other artifacts from shipwrecks, a simulated shark cage dive, a world-class shell collection and an exhibit about the mystery of the Bermuda Triangle.
3. Discover Hamilton's Dining Scene
Location: Hamilton
Is there a better way to spend a rainy evening than indulging in mouthwatering food? We didn't think so either! Home to slightly more than 1,000 people, Hamilton may be a small town—one of the world's tiniest capital, in fact—but it does have plenty of excellent (fish and seafood) restaurants.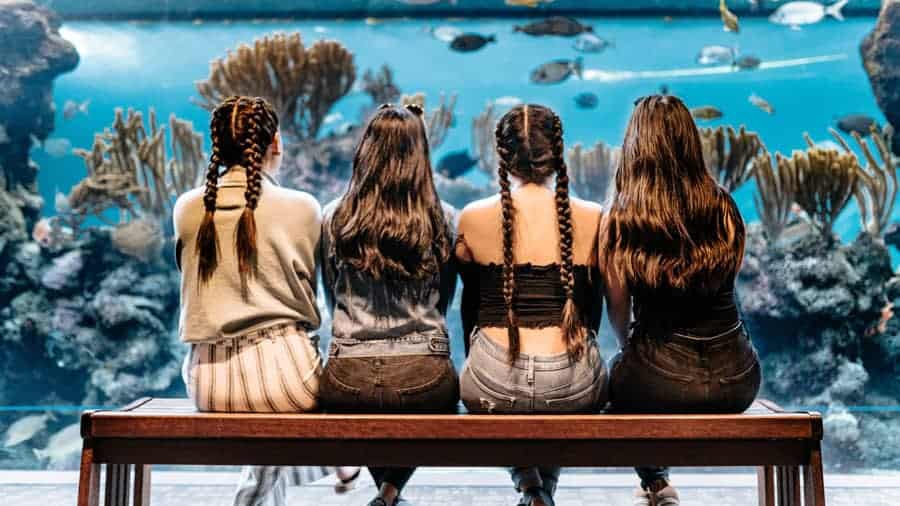 4. Visit the Bermuda Aquarium, Museum and Zoo
Location: Flatts Village
If you're looking for things to do in Bermuda when it rains, few places are better than the Bermuda Aquarium, Museum and Zoo—BAMZ in short. This government-run scientific education center is home to many hundreds of animals.
You can see 200 species of marine invertebrates and fish from Bermuda, and more than 300 mammals, bird and reptiles from islands around the world. Major highlights are the sea turtle rehabilitation center and the huge North Rock Exhibit with live corals and sharks.
5. Explore the Crystal and Fantasy Caves
Location: Hamilton Parish near Castle Harbour
This is one of those amazing things to do in Bermuda you can do in rain or shine. If it does happen to rain, a subterranean exploration is surely a great way to stay dry! Both the Crystal and Fantasy Caves are one of Bermuda's top natural attractions, featuring breathtaking underground rock formations as well as crystal-clear underground pools.