Cruise to Key West
Last updated on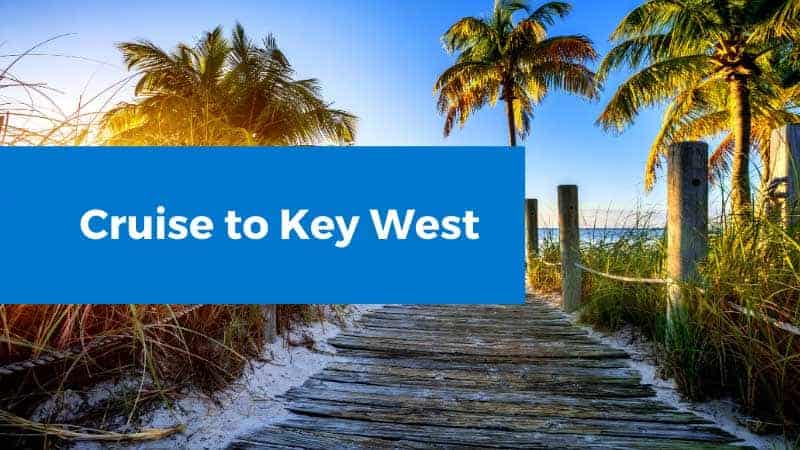 The last island in the famous Florida Keys, a long chain of small islands, Key West is the southernmost city in the continental United States. It's connected to mainland Florida by the engineering marvel that is the Overseas Highway, which allows visitors to drive from island to island across bridges over the shallow waters of the Florida Straits. Arguably an even more popular way to get there, however, is on a cruise to Key West.
In fact, more than 650,000 people visit the island of Key West on cruises each year. Cruise tourism is a major contributor to the economy of this small island community. In this article, we give you several awesome attractions and reasons why you should consider a cruise to Key West, as well as an overview of the cruise lines that offer Key West cruises.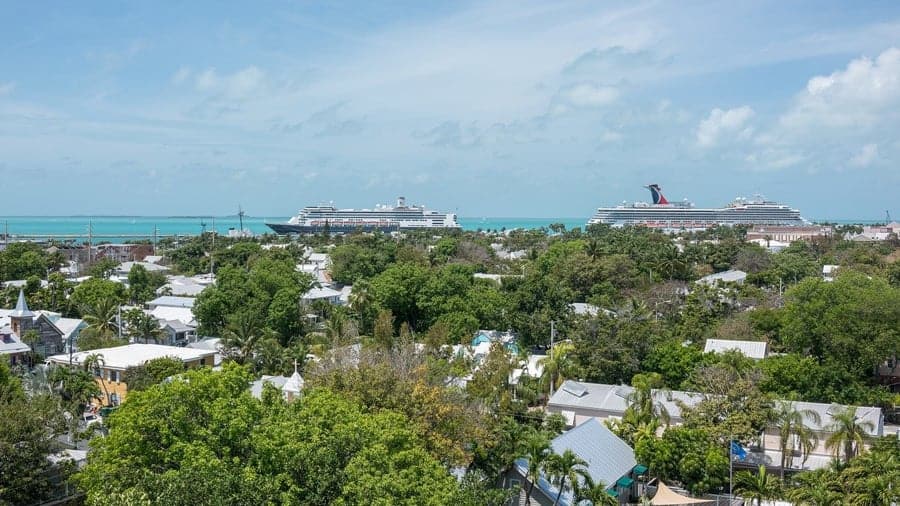 Cruise Lines Offering Key West Cruises (and From Where)
Almost all of the major cruise lines in the world offer cruises to Key West, either as a final destination or as a port of call.
8 Awesome Things to Do on a Cruise to Key West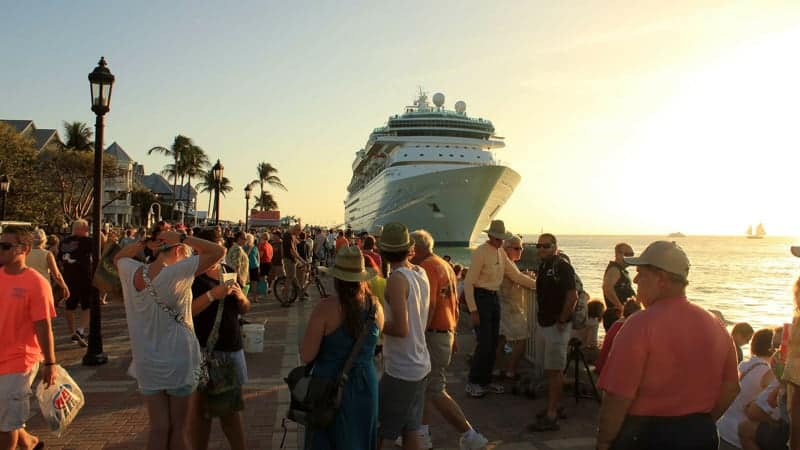 1. Sun, Sea and Sand
Key West is a tropical island in Florida, which means there's no lack of abundant sunshine, crystal-clear water and sand beaches, such as Higgs and Smathers Beach. On Key West cruises, you'll have plenty of time to enjoy the Florida climate, go snorkeling, boating, stand-up paddle boarding, kayaking, etc.
2. Southernmost Point in the Continental U.S.
Situated at the very end of the Florida Keys island chain, Key West is the southernmost place you can easily get to—by car and boat—in the entire continental United States.
The colorful Southernmost Point Monument stands at this very location and, in this social media age, is a super-popular spot for selfies. Remember that many people on a cruise to Key West will visit this spot, so either prepare to deal with a crowd or, if you can, go early in the morning.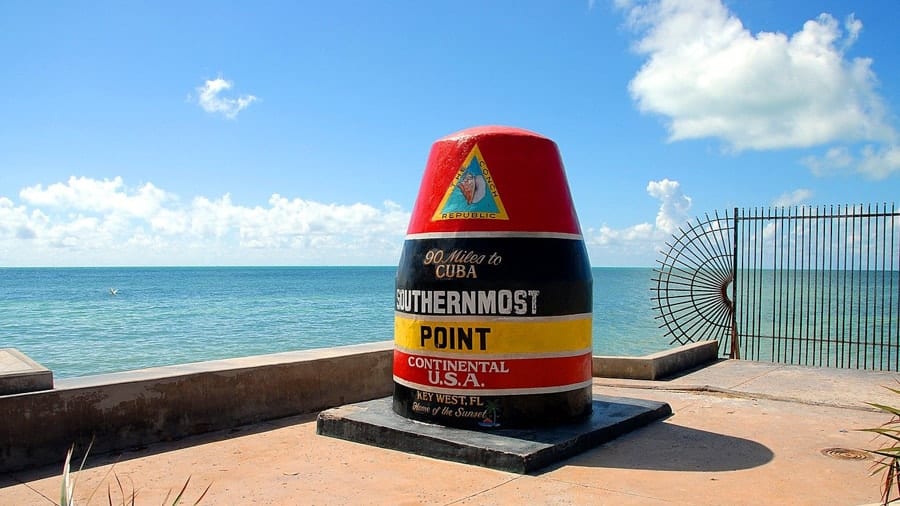 3. The Largest Coral Reef in America
The Florida Reef System is the only living coral barrier reef in the continental United States. Moreover, it's also the third-largest coral reef system in the entire world! Only the world-famous Great Barrier Reef in Australia and the Belize Barrier Reef are larger.
This spectacular reef runs for no fewer than 358 miles from the Dry Tortugas, near Key West, along the Atlantic Coast to Marin County. Home to dazzlingly colorful corals, it's a superb destination for scuba diving, snorkeling and boat tours. Keep your eyes peeled for parrotfish, barracuda, nurse sharks, stingrays, angelfish and turtles, among hundreds of other reef animals.
4. Glass-Bottom Boat Trip
A fun excursions while visiting Key West on a cruise is going on a glass-bottom boat trip. This is ideal for people who want a convenient glimpse into the magnificent underwater world around the island, as well as families with kids.
5. Ernest Hemingway's Home
A not-to-be-missed attraction on any cruise to Key West is the former home to renowned writer Ernest Hemingway, who wrote some of his best work in Key West in the 1930s. You can walk through the gardens around the house and learn more about the author's life and work at the museum.
Additionally, also don't forget to swing by Sloppy Joe's Bar, which was Hemingway's favorite hangout while staying on the island. You can tour this historic building, discover more about the author's infamous past and have a drink at this vintage bar yourself.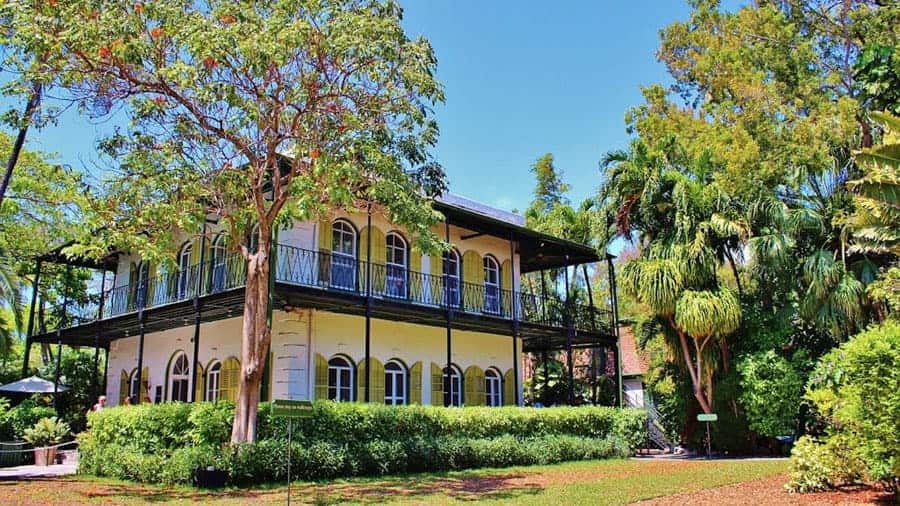 6. Duval Street
Arguably the main street in Key West, Duval Street runs for 1.25 miles across the island, from the Atlantic Ocean to the Gulf of Mexico. If you're spending the day in Key West as part of a cruise, a stroll on Duval Street should definitely be on your list.
This commercial strip is home to numerous outdoor cafés, boutiques, quirky shops, art galleries, historic houses, eateries and hole-in-the-wall bars. Some great examples are the latter are the Green Parrot Bar and Hog's Breath Saloon
7. Truman Little White House
One of the greatest historic landmarks you can visit on a Key West cruise is the Harry S. Truman Little White House. It's situated in the so-called Truman Annex neighborhood of Key West's Old Town and served as the winter White House for 175 days, and 11 separate visits, during Truman's tenure as U.S. president.
The house is now a museum, which is open to public. On guided tours, visitors can see this historic site and visit the rooms where the Truman family worked, lived and relaxed. Various items that Truman actually used are still there, including his telephone, briefcase and books.
8. Butterfly and Nature Conservatory
Key West and the rest of the Florida Keys are a wildlife paradise, which is one of the main reasons to go on a cruise to Key West. That wildlife, however, is not limited to the underwater world. There are plenty of "above-ground" animals to see as well.
A great place to see some of those is the Key West Butterfly and Nature Conservatory, which houses 50 to 60 different species of butterflies from around the world. There are numerous bird species as well. You can walk among them in climate-controlled glasshouses—the perfect family-friendly activity on a Key West cruise!
So, it's obvious you won't have any trouble finding a cruise to Key West, nor figuring out what to do there. Have fun!