How to Make the Best Out of a Group Cruise
Last updated on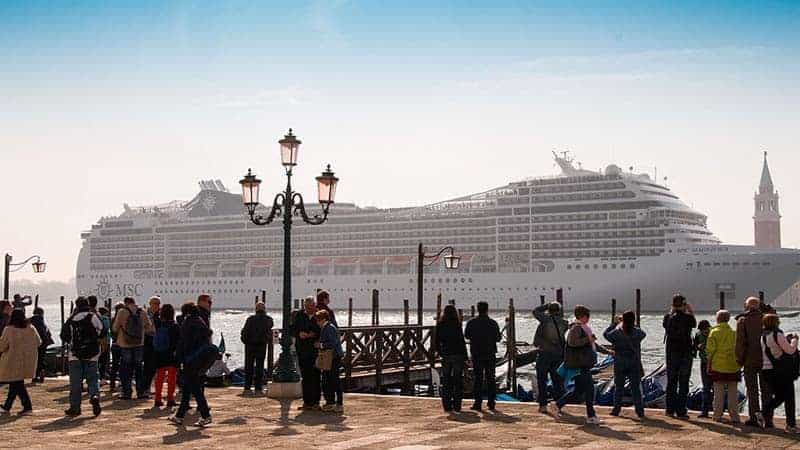 There are many advantages and positive sides to traveling as a group. On the other hand, however, as is the case with all communities—big and small—there are also some obvious risks involved in group travel. Especially on cruises, where everyone is "stuck" on a ship for the entire duration of the trip, it's critical to keep the dynamics in your group healthy. If you're wondering how to make the best out of a group cruise, we've listed a number of tips below.
6 Tips to Make the Best Out of a Group Cruise
1. Plan Your Cruise Far Ahead and Plan It Well
It's difficult enough to score a well-located room on any cruise in the high season as an individual or couple. As a group, it can be downright impossible to find decent accommodation for everyone if you wait until the last minute.
Make sure to get together with the whole group and compare schedules and calendars. Do this several months in advance. Don't leave the meeting without actual cruise dates and a destination that suits everyone. This may be a tough process, but it's obviously a necessary one.
2. Pick a Suitable Destination/Cruise Line
With these dates, book the cruise as soon as possible. Particularly if you're traveling during school holidays, will need connecting rooms and/or are looking for triple or quadruple cabins, you'll need to book well in advance in order to find a spot for everyone in the group.
Depending on the group, it's important to pick a good destination. This is why that first meeting is so important. It lets everyone share what they want out of the cruise. Is it sunshine and cocktails, or cooler coastlines, or maybe even historic towns and foreign cultures? Nowadays, you can find cruises that travel to all corners of the globe, from Alaska to Australia and from the Caribbean to the Mediterranean. Try to pick a cruise that fits everyone's wants and suits everyone's needs.
The cruise line is another major decision that needs to be made. This will, however, greatly depend on the destination the group decides on. Some cruises focus on adventurous trips while others are family-friendly or cater toward sun-seekers.
Once the cruise is booked, you can start looking at activities and excursions, many of which will have to be booked as well. These things tend to fill up, especially on fully booked cruises in the peak months, so you're advised not to postpone your decisions. We'll get into how to manage shore excursions below.
3. Pick Your Shore Excursions in Advance
Deciding which shore excursions you want to do and how to handle them as a group is necessary to make the best out of a group cruise. First of all, the group must decide if everyone will join the same excursions. That's usually a bad idea, though, as people have different interests. Better to let everyone pick their own side trips and things to do in ports of call.
Whatever you decide, make sure to book those shore excursions in advance as they may be fully booked, especially if a lot of group members want to do the same excursion.
Often, it's also possible to get ashore and do your own thing. You don't need to join a tour group if you don't want to. A group may consist of people of different abilities, ages and interests. To keep the group a healthy unit, it's therefore recommended to let everyone decide individually on these on-shore side trips.
Keeping the group together at all times, forcing them to do things they don't want to do, is a surefire way to create a bad group atmosphere.
4. Choose a Leader
It is wise to appoint one group member as the group leader. This is the person who does most of the organizing and handles communication. It's a good idea to choose your leader during the initial group meeting (as mentioned in number 1), after which he or she will take charge.
This leader can be a volunteer, often the person who proposed going on a cruise, but can also be a person chosen by the group. Either way, it is often someone who is organized, can communicate clearly and makes good decisions.
The leader is responsible for booking the cruise, reminding everyone of payment due dates, and other logistics. Sometimes, a group leader only does the planning work and steps down once the cruise actually begins. Other times, he or she continues his role as leader during the cruise, making sure everyone stays happy and organizing get-togethers and activities with the entire group.
No matter what kind of group you're traveling in—friends, family or even colleagues—having someone who takes charge is essential for the success of the cruise. Clarity is necessary and choosing a group leader provides just that.
5. Don't Feel the Need to Do Everything as a Group, Do Your Own Thing
This applied to the shore excursions we talked about earlier, but also to the activities you do on board the ship. It's by no means necessary to do every single thing as a group. Remember that everyone is on vacation and that people want to do whatever they like, whenever they want. It's okay if someone wants to laze the afternoon away by the pool or party all night long and sleep in the next morning. If someone wants to grab some food or hit the gym, let them.
It's a good idea to make it clear beforehand—before the cruise starts—that there is no need to do things as a group all the time. Freedom is exactly what vacation is about. This is probably the most valuable tip we can give you when it comes to making the best out of a group cruise.
6. Decide on Times to Get Together
While doing your own thing is certainly fun, it is also necessary to regularly get together with the whole group. You're on a group cruise after all. Most days, the group will split up during the day as everyone goes off doing what they like, but it's advised to pick a time later in the day when you all get together again.
A popular time to do that is dinner time. Regrouping around a large table in one of the ship's dining areas and talking about everyone's day is a great way to tighten the inner relationships in the group and improve the group dynamics. Other things that you can do as a group include catching a show in the evening, having a drink at happy hour or enjoying breakfast.
Another reason to decide on time to get together beforehand is that communicating on a cruise ship can be difficult. Phone service isn't always available and Wi-Fi might be expensive.
If you take all these tips on how to make the best out of a group cruise into consideration—and imply them—you'll be all set for a group cruise that everyone will remember for the rest of their lives.