Norwegian Bliss Cruise Ship Overview
Last updated on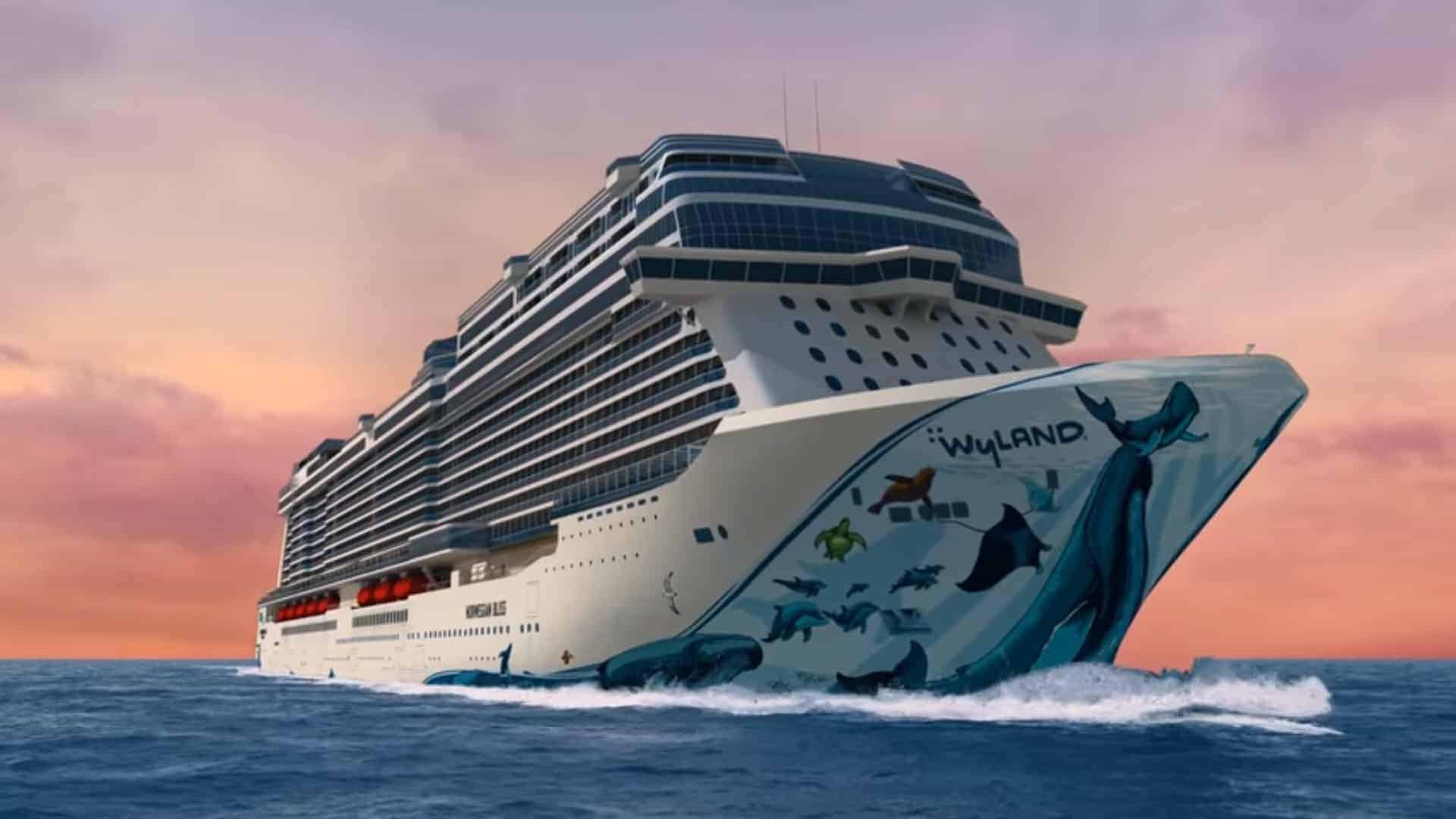 Scheduled to leave the building docks in Papenberg, Germany in the spring of 2018, Norwegian Bliss will be a cutting-edge cruise ship with revolutionary features. The third member of the Breakaway Plus Class of Norwegian Cruise Line, this 4,000-passenger ship will take guests to Alaska, sometimes called the Last Frontier, and the Caribbean, the world's greatest beach destination.
Bar-Raising Norwegian Bliss Features
Norwegian Bliss' flagship attractions are outdoors, on its outside decks, while interior features include the cruise line's renowned specialty restaurants, bars and lounges, and entertainment venues. In one of the world's most competitive travel industries, with each new cruise ship that enters the water come new and exciting features. That same applies to Norwegian Bliss. Let's look at its (new) state-of-the-art highlights, all of which set the bar once again a bit higher for future ships.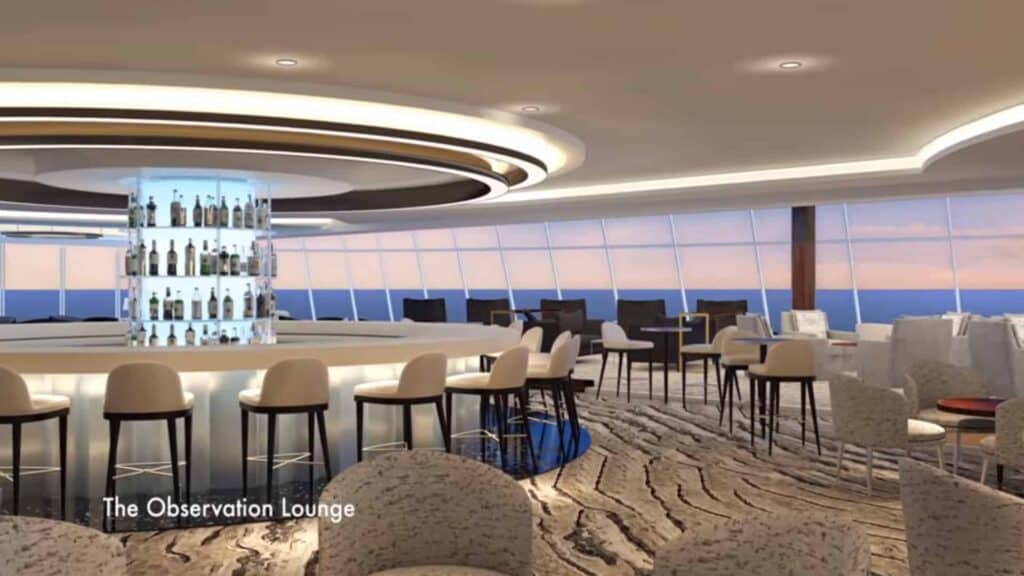 See the brand new deck plans for Norwegian Bliss.
The Observation Lounge
Situated at the front of the ship, the 20,000-square-foot Observation Lounge is a revolutionary hangout spot with a full-service bar. Comfy seats and couches allow guests to kick back and relax while enjoying some of the widest panoramic views on any ship currently at sea. The 180-degree views literally wrap around the ship's entire forward section.
The Haven Observation Lounge
The Haven Observation Lounge is exclusive to guests staying in The Haven. This luxurious section of the ship features well-appointed cabins and a 24-hour butler service. The lounge is absolutely world-class, two stories high, and constructed specifically to offer passengers breathtaking views of the Alaskan coastline or the Caribbean islands. This lounge also has a full-service and well-stocked bar and is dotted with a variety of chairs and couches.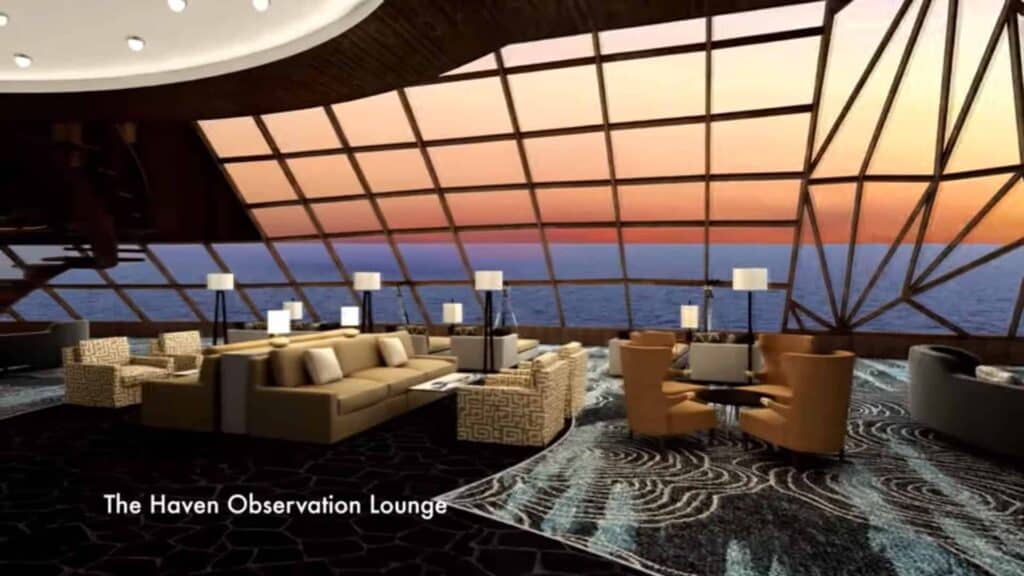 The Waterfront
Another noteworthy feature on Norwegian Bliss is The Waterfront. Passengers who are hungry or thirsty after a fun-filled day will find thirteen bars and restaurants in this scenic section of the ship.
Hull Artwork
What will make Norwegian Bliss unique is the huge artwork on its hull. This striking artwork is commissioned to Wyland, arguably the most famous and best marine life artist in the world. He is well-known for his marine life paintings, sculptures and murals. Additionally, he is the founder of a non-profit community service foundation as well.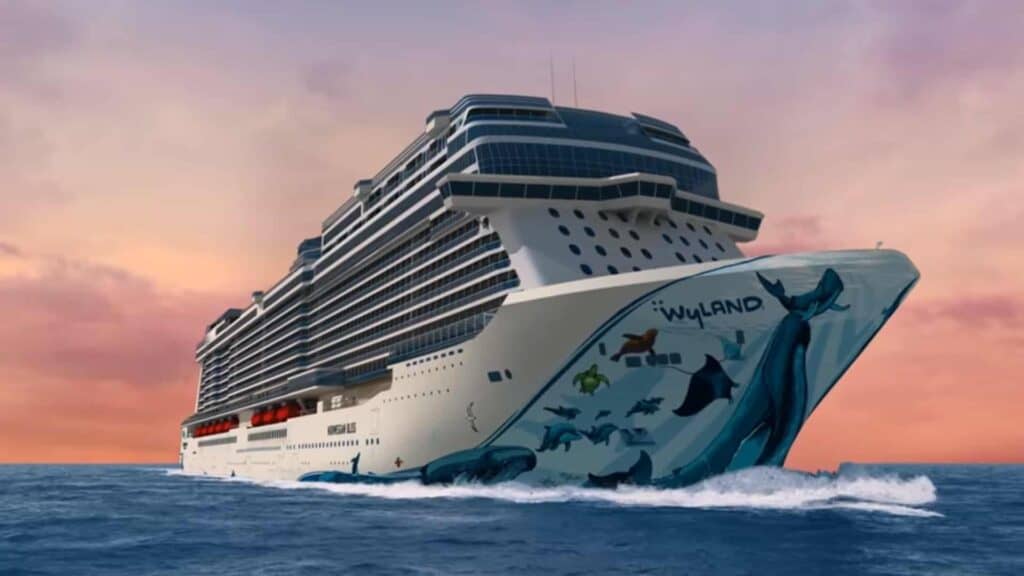 Top-Deck Attractions
Norwegian Bliss is fitted out with a wide range of fantastic and exciting sports and activity areas. On its top deck, you'll be able to play laser-tag, spend several hours in the huge Aqua Park and race on inner tubes on the tandem Aqua Racer. The star of the top-deck show, however, is the sensational electric Go-Kart racetrack. Almost 1,000 feet long, this two-level racetrack is certain to thrill young and old, beginners and experienced drivers.
Classic Features
It wouldn't be a world-class cruise ship if Norwegian Bliss didn't also pack all other, classic amenities and facilities. In addition to the above-mentioned cutting-edge features, there's also everything from dining venues—serving steaks and seafood, and ice cream and Japanese and everything in between—to various bars, a theater, a nightclub and a casino, and a 24-treatment-room spa.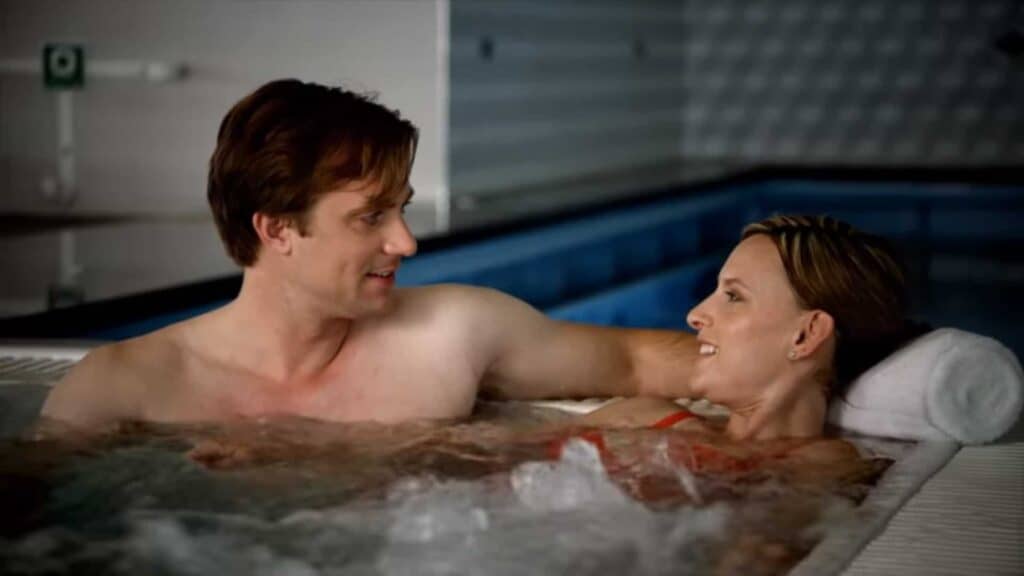 See the brand new deck plans for Norwegian Bliss.
Destinations
With its two phenomenal observation decks, Norwegian Bliss perfect for enjoying the wilderness of Alaska and the exotic scenes of the Caribbean. Whether it's bald eagles circling over fjords or dolphins speeding through tropical, crystal-clear water, this ship puts in the best possible position to take it all in.
Alaska
It will be Norwegian's first ship to debut in Alaska. Norwegian Bliss' 7-day Alaska cruise starts and arrives in Seattle and ports on the way are Ketchikan, Juneau and Skagway in Alaska, and Victoria in British Columbia. This spectacular cruise also includes fun things like visiting Seattle's microbreweries, seeing the Northern Lights (if you're lucky) and spotting iconic wildlife, including orcas and humpback whales at sea and grizzly bears and caribou on land.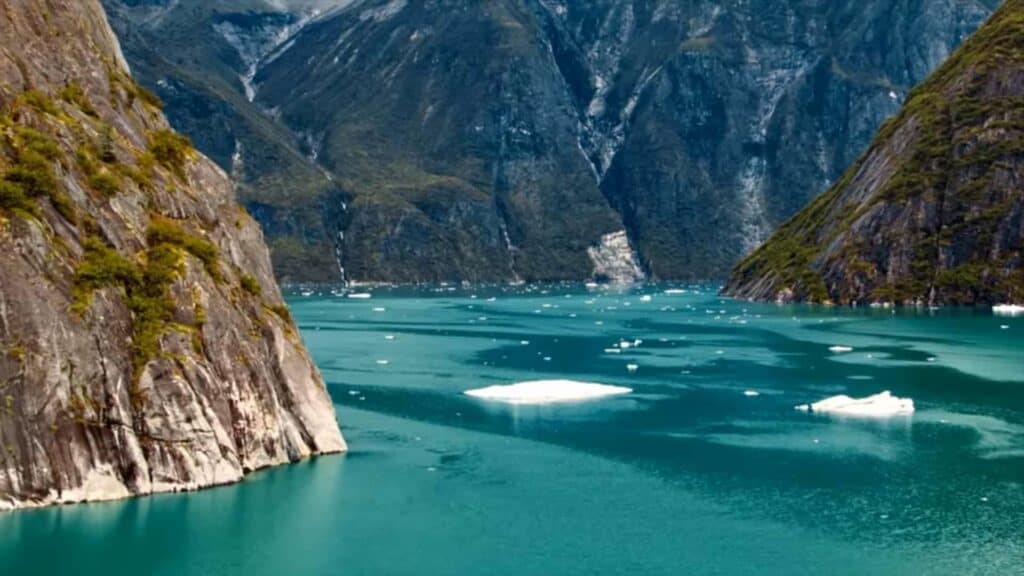 The Caribbean
The 7-day Eastern Caribbean cruise is a circuit with Miami as the (dis)embarking point. This tropical cruise takes guests to gorgeous places like St. Thomas in the U.S. Virgin Islands and Tortola in the British Virgin Islands, and Nassau in the Bahamas.