9 Reasons Why Cruising Post-COVID Will Be Better than Before
Last updated on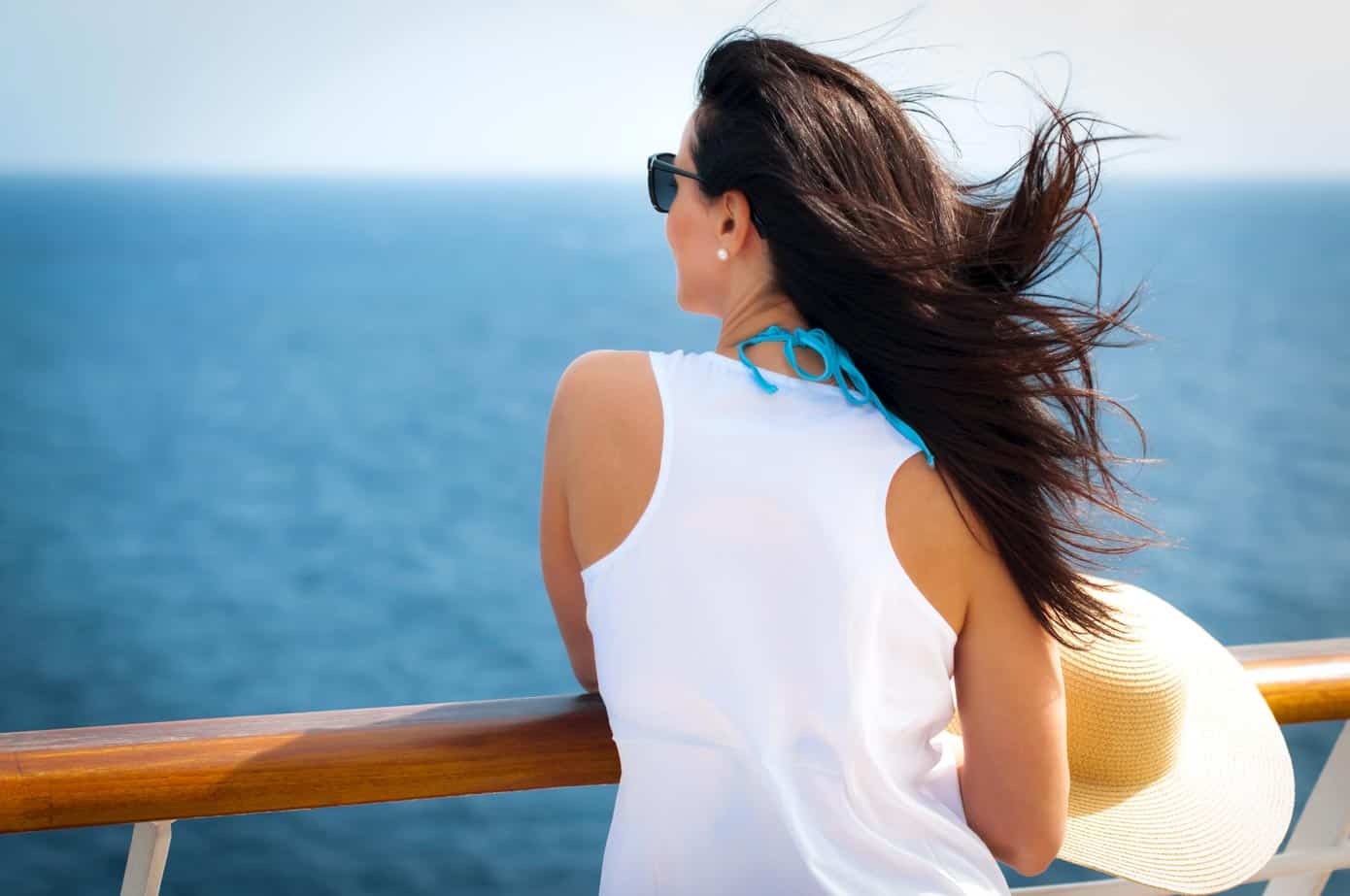 The COVID-19 pandemic has hit the cruise industry disproportionally hard. Since the CDC issued a "No Sail Order" in mid-March, which was extended twice, there have been no cruises with more than 250 passengers in American waters.
This affected essentially all major cruise lines, whose ships typically carry thousands of guests. On a global scale, too, the cruise industry has suffered tremendously, losing multiple billions of dollars of revenue. Yet, there's a bright side to all this—in the face of adversity everyone, including the cruise industry, must adapt.
9 Exciting Post-COVID-19 Cruise Industry Changes to Look Forward to
Since the pandemic took over the world in the spring of 2020, several smaller (river) cruise lines have begun offering (limited) trips again. Some larger ocean cruise lines, such as Costa Cruises and MSC Cruises, resumed some itineraries, too, over the summer. The vast majority of major cruise lines, however, won't sail in American waters at all until at least spring 2021.
While America's cruise industry will remain on hold for at least a few more months, that doesn't necessarily mean the future of cruising looks bleak. In fact, there are some positive developments happening now, a number of exciting new features being planned and implemented. There's definitely some good news on the horizon.
Below, we take a look at how the COVID-19 pandemic will change the cruise industry for the better. To ensure the health and safety of everyone on board, and on shore, the members of the Cruise Lines International Association (CLIA), which includes all major ocean-going cruise lines, have developed a core set of protocols.
These health protocols are the result of rigorous work performed by teams of scientists and medical experts from several major companies, such as MSC, Carnival, Norwegian and Royal Caribbean.
Let's now take a look at what you can expect from cruising post-Covid-19. This includes lots of exciting stuff, which will be of interest to any future cruiser, from health and hygiene rules to increased sustainability and adapted policies.
1. Better Air Circulation and Filtration
An essential way to reduce the spread of the coronavirus is improving air filtration systems. Indoor facilities where people gather, where air is circulated by air-conditioning systems, are generally higher-risk locations. However, it is possible to eliminate that risk almost entirely with special air filters.
Norwegian Cruise Line, for example, is one of the first cruise lines to replace all their previous filters with medical-grade H13 HEPA air filters. These filters are able to remove 99.95% of airborne pathogens, which ensures that you breathe only clean air on the Norwegian ships. Surely, all other competing cruise lines and their ships will have to follow Norwegian's lead.
2. Excellent On-Board Medical Care, Including Temperature Checks
It's a rather underappreciated fact that CLIA ocean-going cruise ships are the only transportation method, including both travel and passenger transport, that is required to have its own medical facilities. Large cruise ships already have the means to care of guests and crew members who get ill on board.
Now, as a result of COVID-19, these cruise ship facilities are improved even more. Doctors and medical personnel must be available on the ships 24/7—many cruise lines plan to expand their already-existing medical staff. All major cruise ships in the United States are required to have an IC room, an examination room, and equipment for the administration of medication and the monitoring of vital signs.
This, in fact, makes the cruise industry one of the few major industries that are best prepared and equipped to deal with illnesses. In the future, these facilities will be even better. Dedicated isolation rooms are being added to cruise ships as we speak.
Newly implemented health procedures will also include touchless temperature checks when entering public areas, such as restaurants and entertainment venues. Additionally, all passengers and crew will be thoroughly screened before embarking. All this will greatly improve the cruise lines' capability to prevent, test for and even treat possible future COVID-19 cases—not to mention most other infectious diseases, too.
3. Safer Food and Dining Options
Fine dining and a focus on regional cuisine have been staples of the modern cruise industry for while and, luckily, there's no sign they'll disappear. What will change in the cruise industry after COVID-19, however, are some specific food-related features you may have become used to on a cruise.
We can assume that there will be no more self-serve buffets or pour-your-own coffee. Sharing tools and cutlery on cruise ships will be out of the question post-coronavirus. Instead, you will be served by staff at buffets and beverage stations.
4. Improved Sanitation on Board
In addition to even better medical care, there will be numerous increased sanitation measures. Prior to each voyage, all ships will undergo a thorough cleaning and disinfecting process. This will occur in accordance with protocols developed in a collaboration with the CDC's Vessel Sanitation Program. All suites, staterooms and public areas will also be cleaned much more often than before. High-traffic areas and touch points like chairs, doorknobs and elevators will get cleaned almost continuously.
On top of that, even the embarkation terminals will enjoy the same sanitary procedures—before, during and after embarkation.
To enforce the continued sanitation on board, all ships (already) undergo unannounced inspections twice every year. The scores from those inspections are publicly available, so you can literally see for yourself how safe and sanitary your ship is. Again, this oversight makes the cruise industry one of the cleanest tourism or entertainment industries in the world.
5. Push for Better Personal Hygiene
In combination with the cruise lines' efforts to sanitize the ships and terminals, there will also be a push for better personal hygiene. By now, everyone knows about the need to often wash your hands and to wear a mask when necessary. As a future cruise passenger, you will certainly notice repeated reminders to wash your hands, as well as easy access to hand-sanitizing stations all around your ship.
6. Much More Personal Space
Another crucially important and by-now-well-known weapon in the battle against COVID-19 is social distancing. In practical cruise-related terms, this means significant decreased ship capacity, less-crowded public areas and activities with smaller groups.
Social distancing on cruise ships is entirely possible. In fact, some of the luxury cruise lines already boast about the grandeur and spaciousness of their accommodations and communal areas. This feature can easily be used to promote ships as safe havens with lots of space.
Embarkation may take place in sets of small groups instead of long lines, perhaps with the possibility to check-in in advance. Most on-board activities will still be available, albeit with more distance between participants and, probably, decreased group sizes.
7. Better Cancellation and Re-Booking Policies
If the travel industry as a whole has learned one thing from COVID-19, it's that providing customers with a robust and smooth-running cancellation policy is invaluable. Many cruise lines now offer very flexible cancellation policies and/or re-booking options. We expect those to stick around in the long term.
After all, to attract (new) customers after COVID-19, it will be essential for cruise lines to offer them peace of mind when booking their trip. From now on, people will most likely be more hesitant and scrutinize offerings before actually spending money on cruise holidays. Cruise lines will have to cater to those feelings.
8. Enhanced Focus on Sustainability
The coronavirus has caused a massive loss of revenue for the cruise industry as a whole. To make up for that loss, the cruise lines will be forced to cut costs wherever they can. This may mean the cancellation of free cocktails at events and no more complimentary chocolates in your stateroom.
On the other hand, the necessity to reduce expenses will also promote sustainability. Cruise lines will look for ways to reduce food waste, lower fuel costs and perhaps—hopefully—even turn to renewable energy. If, or when, this happens, it would be a huge and positive change to the cruise industry, partially due to COVID-19.
9. Lower Cruise Rates (in the Short Term)
As cruise lines try their hardest to draw in customers again, they'll have itineraries at temptingly low prices. To get things going and build up a clientele base again, attractive cruise rates are arguably the best way to bring back travelers. So, we expect to see some incredibly affordable cruises popping up early next year—or whenever the COVID-19 dust settles.
It is, however, important to point out that these rates will be temporary. Due to the huge losses suffered by the cruise industry, no cruise line will be able to offer those low rates in the long run. This would be a great opportunity to save money on a cruise trip, though, so we recommend keeping an eye out for those deals.
More Information About COVID-19 Safety Measures in the Cruise Industry
You can find basically all information you could ever want about the cruise industry and COVID-19 on this page on the CLIA website, including links to the new policies and protocols of all major cruise lines. It's a fantastic resource.