Viking Cruises Review
Last updated on
With a fleet of almost 70 vessels, Viking Cruises is one of the top cruise lines in the world. It first entered the market in 1997 with four river ships in Europe, quickly expanding into the American market and now offering both river and ocean cruises. In this post, we will conduct a detailed Viking Cruise review and offer a thorough overview of the company's Viking River Cruises sub-company.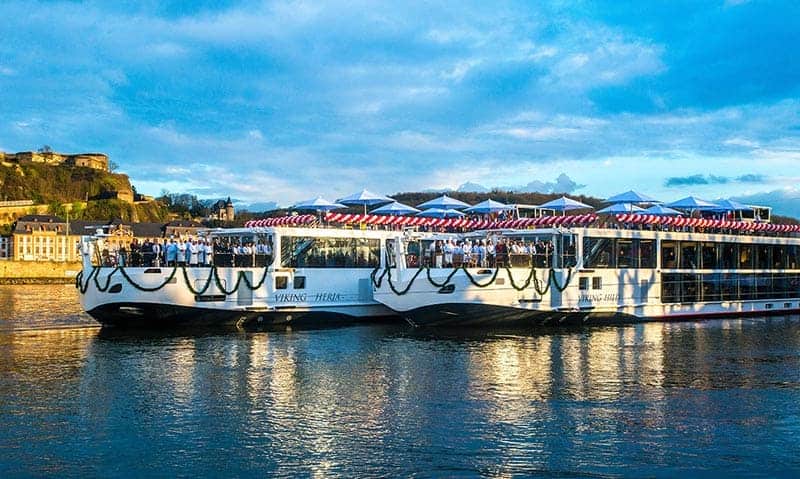 Our Viking Cruises Review
Viking Cruises is mainly known for its river cruises, a part of the cruise market that it basically created singlehandedly. This Viking Cruise review discusses Viking River Cruises, which started it all and gave the company the worldwide fame and superior ratings it has today.
Viking River Cruises
Viking River Cruises is a multi-award-winning river cruise line with 60+ vessels, making it the world's largest river cruise line. Those vessels are the company's signature Viking Longships, designed specifically to navigate some of the most famous rivers on earth and provide easy access to a myriad of iconic destinations.
These Longships can typically accommodate around 190 passengers. The only exception is the Russian fleet, the ships of which have room for 200 people. All ships have a wide range of stateroom options and two-room suites with verandahs. Communal areas include a large sundeck, a bar and lounge, a restaurant and a library. It is, however, the design and environment-friendly features of the Longships that make them stand out from the rest. There are solar panels, hybrid engines and even an organic herb garden on board.
What sets Viking River Cruises apart from its competition is the unique combination of friendly staff, gorgeous scenery, thoughtful design, world-class food and amazing itineraries. In 2017, the readers of Conde Nast Traveler voted Viking River Cruises the number one river cruise line in the world, while its sister company, Viking Ocean Cruises, also took first place in its respective category in Travel + Leisure.
Pros
Fantastic, detailed itineraries in Europe, Egypt, Asia and Russia
Cutting-edge design and amenities
On-board cultural programs, such as history and art lectures, folkloric performances and wine tastings
Free tours with local guides
Optional tours offer a more in-depth experience in your destination(s)
A variety of food options on board
More choices of staterooms than any other river cruise line
Complimentary coffee and Wi-Fi
You get what you pay for – Viking cruise cost
All Viking river cruise ships are close to identical
Cons
Typically no pool
Not all ships have a gym, sauna, and/or spa
River cruising has become so popular that you'll may find yourself sharing a port of call with other ships
Wi-Fi can be slow at times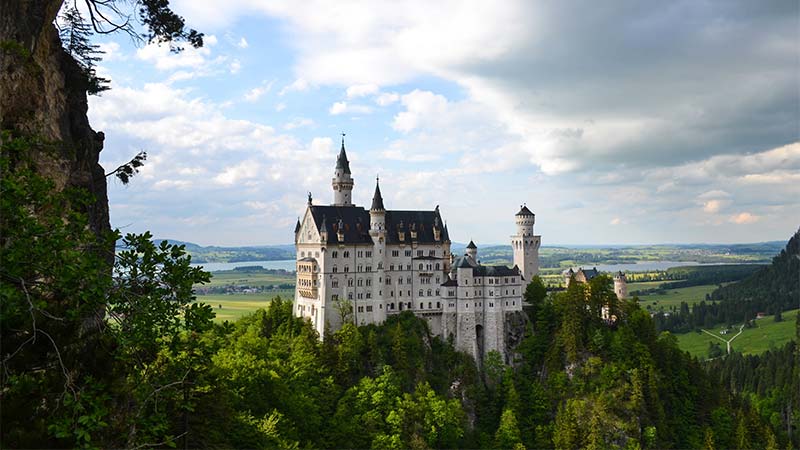 Popular Destinations
Viking River Cruises offers cruises in Europe, Egypt, Southeast Asia and China. Those cruises last between 8 and 23 days and take you for a journey on some of the world's most iconic rivers. You can, for example, explore sites and sights along the Danube, Elbe and Rhine, the Yangtse and Mekong, as well as the Nile and the expansive network of canals, lakes and rivers in western Russia.
It all started in Europe and that remains where the most popular Viking River cruises take place. Among the most popular destinations, you'll find beautiful cities like Amsterdam, Basel and Budapest, and renowned regions such as Bavaria and Bohemia, Russia's Golden Ring, the wine regions of France, and the music- and culture-soaked towns of Central Europe.
Besides those classic European river itineraries, Viking River Cruises also organizes holiday cruises. During the holiday season, you can travel along Europe's waterways and visit a bunch of Christmas markets on the way. A river cruise couldn't possibly be more magical than this.