Why to Use a Travel Agent
Last updated on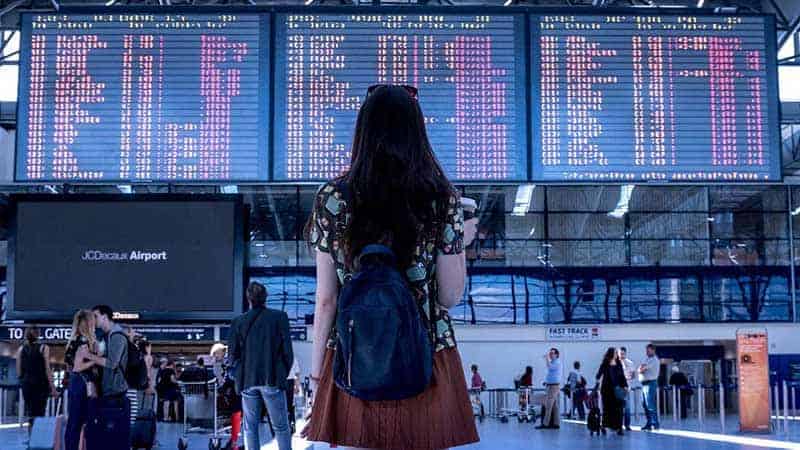 Have you always dreamed of going on a cruise to Europe and finally want to make it happen? It's easy, simply enter 'best Europe cruises' in Google and you'll find your dream cruise. Or that's what you might think… Anyone who actually types that search term into Google will have to navigate literally 129,000,000 results. Who has time for that?
The cruise industry is so saturated it can be near-impossible for a casual traveler to figure out what to do, where to go, what to look for,… There are dozens of cruise lines, all of which have dozens of itineraries, offering cruises to hundreds of ports of call. Where do you even start?
The answer is simple, really. You start by finding a great travel agent. That's it. That's the only thing you need to do if you'd want to book your dream cruise to Europe—or anywhere else on the planet, for that matter.
8 Reasons Why You Should Use a Travel Agent
Because of seasonally fluctuating supply and demand, as well as exceptionally large numbers of travel options all over the globe, the cruise industry is notoriously difficult to navigate for inexperienced cruise travelers.
When you use a travel agent to help you find the perfect cruise for you, all that stress and time-consuming research goes away. Here are several other reasons for why you should use a travel agent when planning the cruise of your dreams.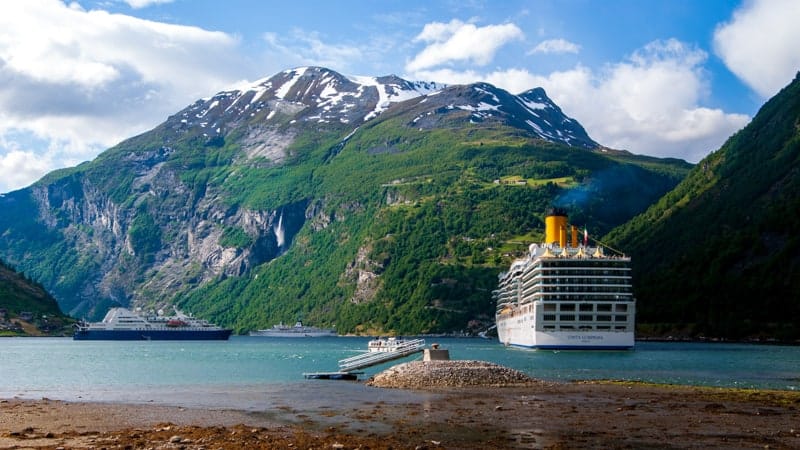 1. Travel Agents Can Find and Secure Better Rates, Promotions, Offers, Discounts
Most travel agents specialize in one particular type of travel. From adventure or eco-friendly travel to food tours, cultural immersion and, of course, cruise travel, specialized travel agents have access to things non-professionals don't have.
For example, when working with a travel agent, you can get better rates for all kinds of things, including cabins, flights and activities. As experts, they know when and where the best cruise deals are, follow promotional campaigns, and are aware of all current discounts. Their expertise and wealth of knowledge is something you could never gain or learn yourself, just by planning your own trip.
2. Direct Point of Contact and Link Between Vendor and Client
Travel agents become the point of contact and liaison between vendor and client. No more waiting on hold for three hours to change cabins, or upgrade to a suite. Your travel agent does all of that.
They truly are the "middle man" when it comes to booking cruises and customer service, a direct line between you, the traveler, and the cruise line, the travel company.
Since travel agents provide lots of business to cruise lines and often have a long-term well-established relationship, they have easy access to customer support, the company's logistics team, and so on.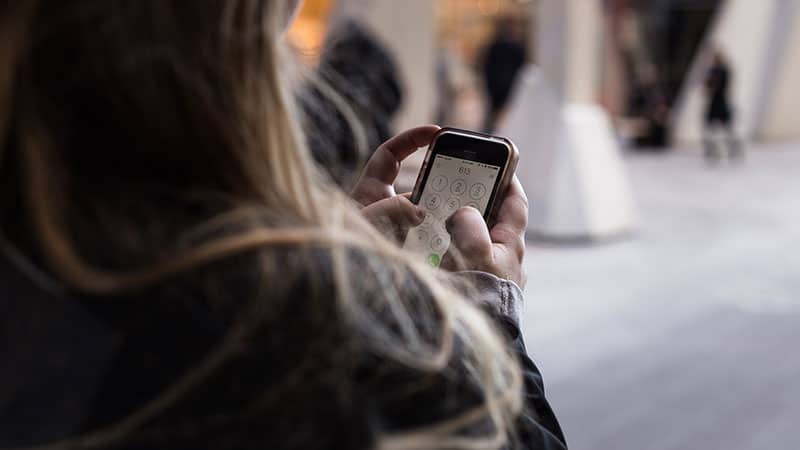 3. They Take Care of Everything in Case Something Goes Wrong
Nothing's as bad as a vacation gone wrong. And there are a lot of things that can throw a spanner in the works during your holiday. From cancelled flights and lost bookings to even accommodation scams and full-blown pandemics, the list of possible travel issues is long and scary.
For the average holiday-maker, it is virtually impossible to take care of all these risks themselves. However, a travel agent can actually do that—and they do.
If clients get stuck somewhere during their trip, for whatever reason, travel agents like us here at Cruise Travel Outlet do all the work to resolve their situation or get them home safe and sound. We will be on the phone taking care of things, while the clients enjoy dinner without having to worry about the details.
This is especially important in case there's a major natural catastrophe, such as a tsunami, hurricane or pandemic. When you book with a travel agent like Cruise Travel Outlet, you won't have to stress about a thing.
We will take care of cancellations, refunds, travel credits. We will arrange flights home, while thousands of passengers without travel agents might not be able to immediately find flights out of the countries they're in. As a professional travel agent, we can secure those last seats to be sure our clients can get home again.
4. A Reliable, Trustworthy and Personal Booking Ally
A great reason to use a travel agent is that they act as an ally in the booking process. While planning your cruise, you will form a relationship, a bond, with the travel agent, telling them exactly what your preferences and desires are. The agent will then act on those and secure the best possible options for you.
Additionally, once you've established a personal relationship with your travel agent, you will never have to tell them about your likes or dislikes again. They'll know all of it for future bookings, too, which should greatly speed up the booking process—hence, possible better deals!
5. Questions From Customers Are Answered Much Faster
Thanks to the professional relationship between travel agents and cruise lines, questions, comments or requests from customers can be answered, addressed or handled much faster. Travel agents have a foot in the door with the cruise lines' customer service teams, giving them priority access.
More likely than not, you already have experience with waiting on hold on the phone for hours just to have a question answered or an issued fixed. The same might happen before or during your cruise if you don't have a travel agent to rely on.
6. A Travel Agent Helps Handle Insurance, Upgrade Requests and Other Basic Booking Procedures
When it comes to logistics, too, travel agents are invaluable. Not only can they find the best itineraries or activities for you, they are also able to help you with less fun things like insurance, payments and other potentially stressful booking procedures.
Just because they have an established relationship with cruise lines, cruise travel agents are entitled to offer cabin upgrades and handle basic booking questions. No need for you to call the cruise line directly, just tell your travel agent and they'll take care of it.
7. You Spend Less Time Stressing and More Time Getting Excited About Your Trip
We've already touched on this amazing benefit of using travel agents above, but it's worth repeating. When you use a travel agent, you basically don't have to worry or stress about anything. There's no need to scour the internet for deals, sign up for 23 cruise newsletters, follow the fluctuations of rates,… Your agent will do all of that on your behalf.
Instead, you have much more time to actually get excited about your upcoming cruise!
8. Travel Agents Can Actually Save You Money
While it is true that many travel agents charge a fee—this is our job, after all—that fee is more than compensated by the phenomenal deals, discounts and other goodies we can offer you.
You'll get exceptional value for money, which may include amazing cruise line promotions offered exclusively to travel agent partners and their clients. This is a classic example of spending some money first to save even more money in the end.
And let's not forget about the peace of mind a travel agent gives you. You can't put a price on that!