8 Best Things to Do in Singapore
Last updated on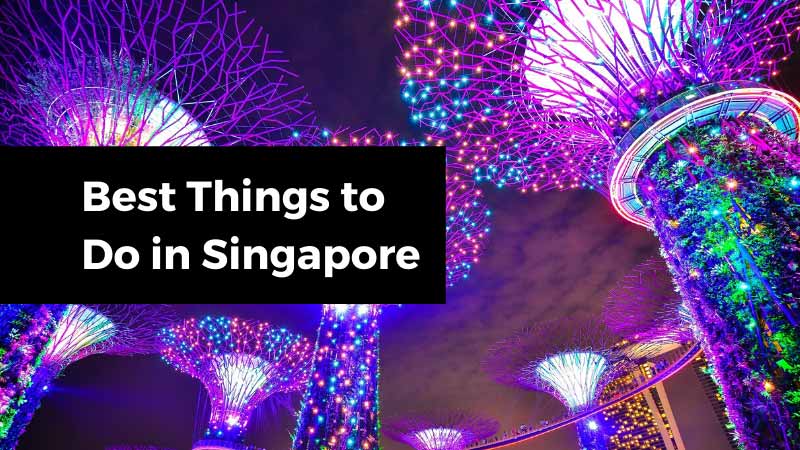 A city-sized country, Singapore may be small, but it's jam-packed with attractions and highlights. On a cruise to Singapore, you can spend days on end exploring this modern metropolis, which also has a distinct historic side and numerous cultural characteristics.
From futuristic parks to massive skyscrapers, from award-winning street food to amazing shopping, this is one of the world's greatest cities to visit on a cruise. In this post, you'll find the best things to do in Singapore, a varied selection of the city-state's top attractions.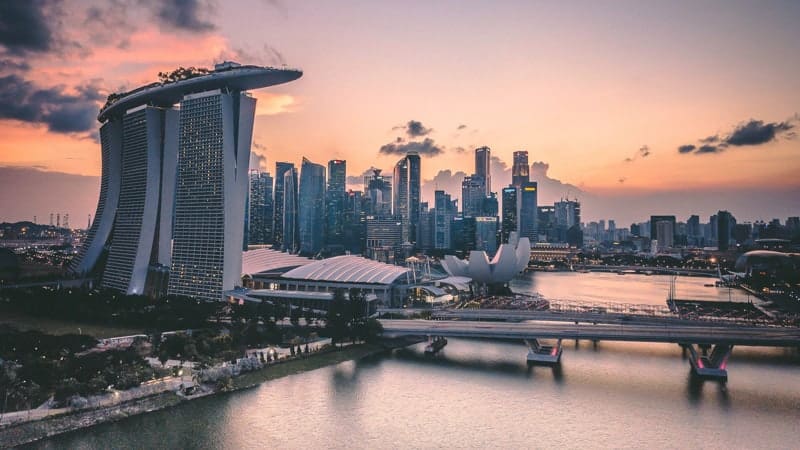 Cruise Lines That Sail to Singapore
First, however, let's briefly touch on the cruise lines that offer cruises to Singapore. Most of the world's major cruise lines have at least one itinerary that includes Singapore, whether they stop or depart there. They include the following:
Best Things to Do in Singapore
A shining beacon of modernity in Southeast Asia, Singapore is the region's transportation and business hub. It's a popular layover city for people flying between Europe and Australia, while every self-respecting cruise line also stops there on scenic cruises in Southeast Asia.
Although it's one of the world's most densely populated countries, Singapore rarely feels extremely crowded. Beyond the busy shopping areas and streets, there are numerous wonderful parks and green spaces, too.
Combined with a top-notch infrastructure, multicultural population and breathtaking architectural landmarks, this makes Singapore one of the most exciting destinations in this part of the planet.
1. Walk Through the Gardens by the Bay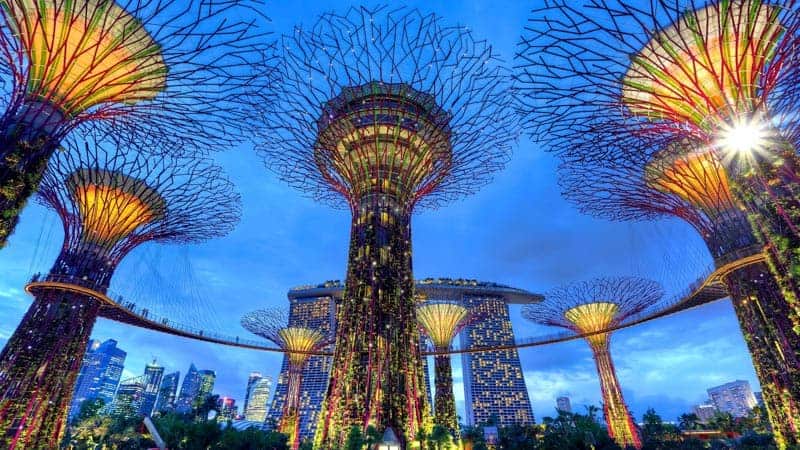 One of Singapore's signature landmarks is the Gardens by the Bay. This iconic and futuristic park is home to real plants and artificial "Supertrees", which are lit up spectacularly at night. Additionally, there are several greenhouses, too, notably the Flower Dome where climate control ensures a perpetual spring.
A walk through the magnificent Gardens by the Bay is unquestionably one of the best things to do in Singapore while on a cruise.
2. Explore the Singapore Botanic Garden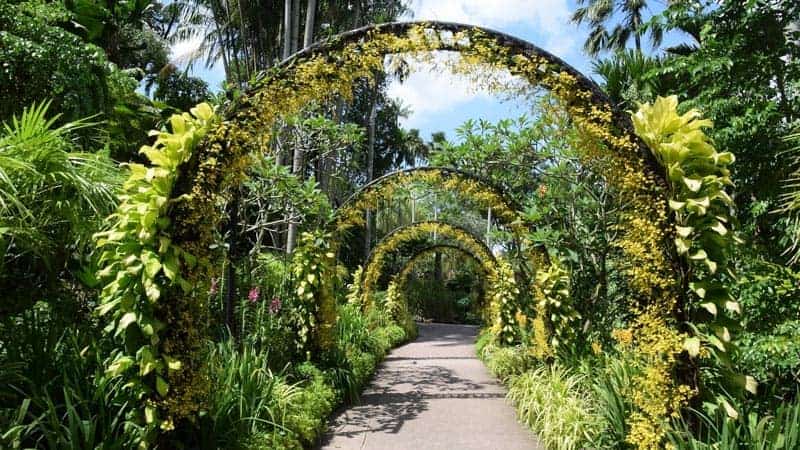 Besides the Gardens by the Bay, Singapore also has its own botanic garden. In fact, the Singapore Botanic Garden is the top natural attraction in Singapore. Founded as early as 1859, this award-winning park is the only tropical garden with UNESCO World Heritage status. It's home to Singapore's rarest plant species, making it one of Asia's most important floral preservation institutes.
A stroll around the Singapore Botanic Garden is a must-do activity when visiting Singapore. There are also picturesque lakes, a rain forest and a garden dedicated to ginger plants. The star attractions, however, is the National Orchid Garden, which showcases 1,000 species and 2,000 hybrids of orchids—the world's largest collection.
3. Take a Ride on the Singapore Flyer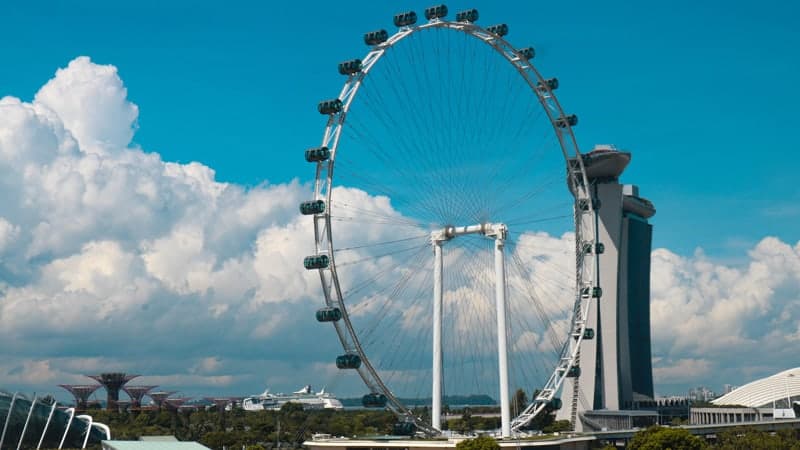 An unmissable part of the Singapore skyline, the Singapore Flyer is 541 feet high and the largest observation wheel in Asia. This massive Ferris wheel is located in the heart of the city, a 30-minute ride offering spectacular panoramic views.
On one side, you can admire the majestic modern skyline, while ships peacefully float in and out of the port down below on the other side.
4. Go on a Night Safari in a Nocturnal Zoo
The "World's First Nocturnal Wildlife Park", Night Safari offers you the opportunity to go on a tram ride through a nocturnal zoo. Unique in the world, this is set to be an unforgettable experience.
Almost 150 species live in this zoo, many of which will show themselves on your nighttime ride through the park, including elephants, pangolins, fishing cats, spotted hyenas and lions. You can also enjoy night shows and fire dances.
5. Shop on Orchard Road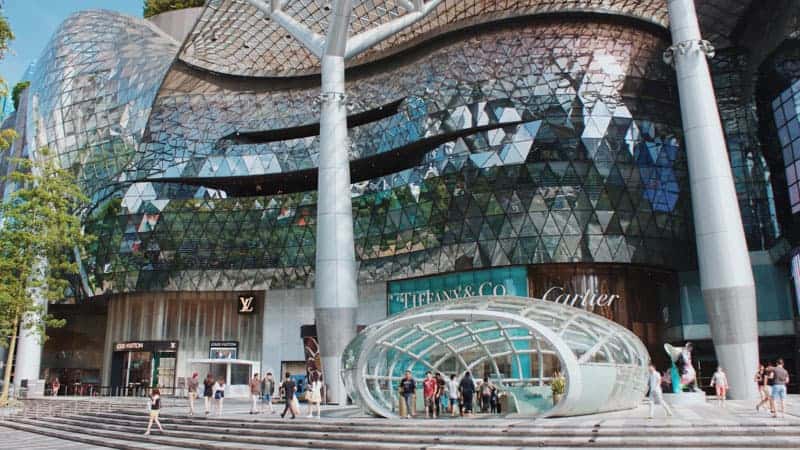 Home to more than 5,000 stores, Orchard Road is the city's shopping hub. This district has so much to offer, you can spend hours—if not days—here. There are high-end superstores, art galleries, boutiques, bars and restaurants, and even a whisky museum.
6. Visit the Iconic Marina Bay Sands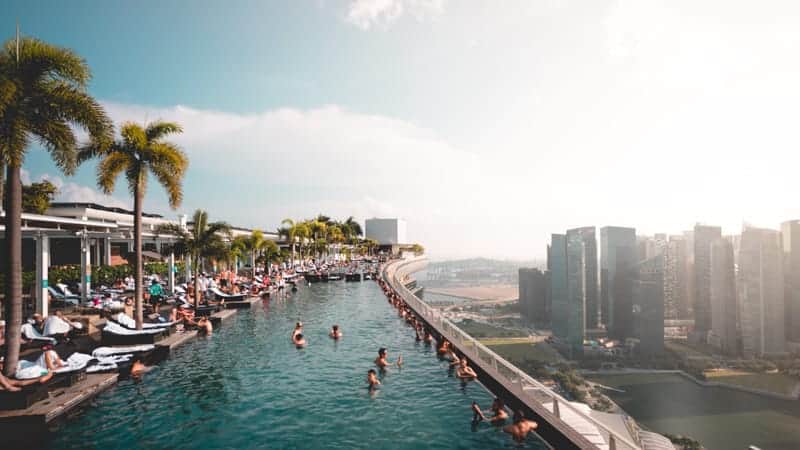 Arguably the most iconic building in all of Singapore is the Marina Bay Sands. This collection of three skyscrapers is connected at the top—57 stories high—by the epic Sands SkyPark.
The Sands SkyPark Observation Deck offers the greatest view of Singapore anywhere. The panorama takes in Marina Bay, the Gardens by the Bay with its Supertree Grove, the famous Merlion Statue and the Singapore Flyer.
Additionally, if you're staying at the Hotel, you can also go for a dip in the phenomenal Infinity Pool. It might just be the best sunset spot you've ever been to!
7. Enjoy World-Class Street Food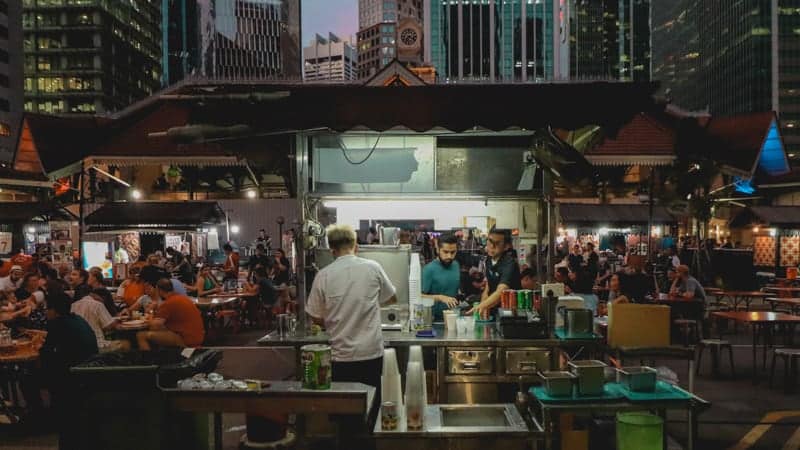 Just like many other large Asian cities, Singapore is famous for its street food. A street food tour is, therefore, one of the best things to do in Singapore. It's a foodie's paradise. For a selection of the city's best street food, you should visit areas like Tiong Bahru.
8. Immerse Yourself in Multiple Cultures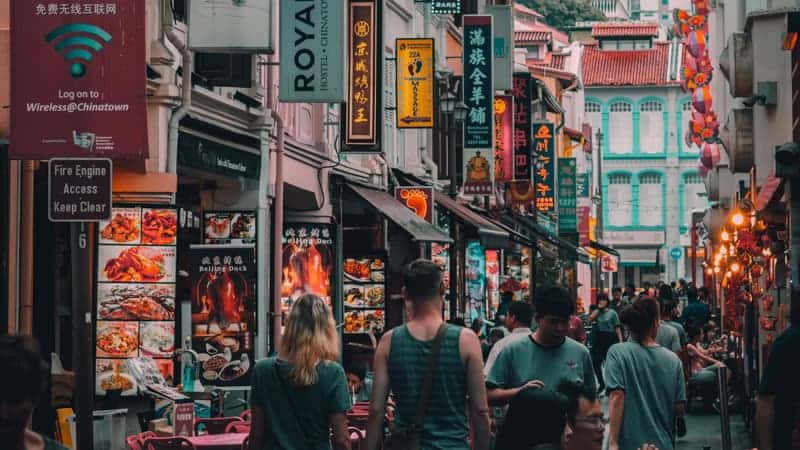 With four official languages and many more ethnicities, Singapore is one of East Asia's greatest cultural hubs.
You can discover the city's Chinese history at Chinatown, while Arab Street's Sultan Mosque is an amazing place for Muslim heritage. In Kampong Glam, on the other hand, you get to immerse yourself in the Malay-speaking culture. Little India is—as the name implies—the epicenter of the Tamil Indian community in Singapore.