Black Sea Cruise Lines
Last updated on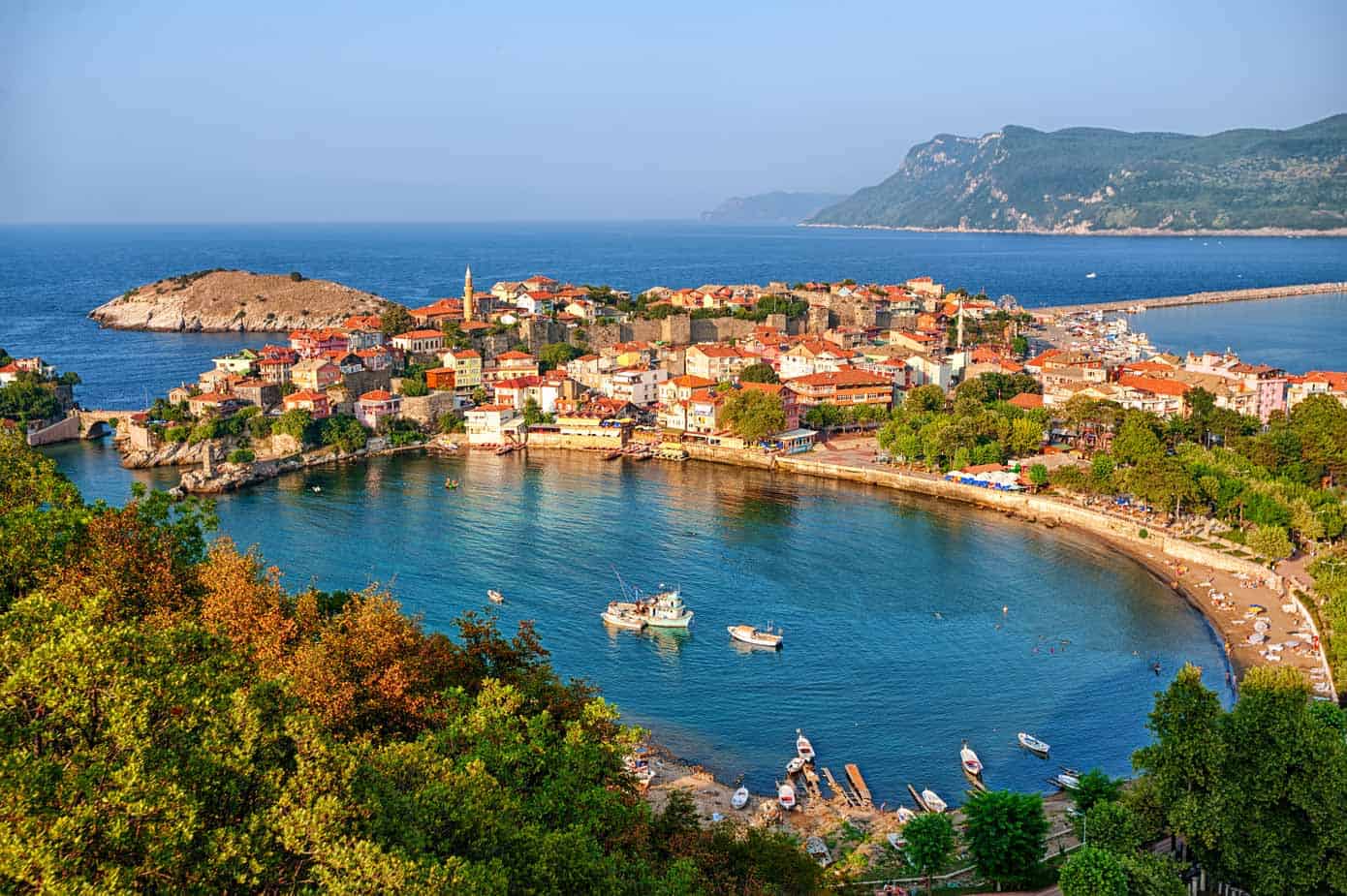 It's not because the Black Sea doesn't often make it on lists of the world's top cruise destination that it's not worth exploring. Rather the opposite, in fact. If you are looking for an off-the-beaten-cruise-route destination for your next cruise vacation, Black Sea cruises are well worth considering.
Located between eastern Europe and western Asia, connected to the Mediterranean Sea by the Bosporus and Dardanelles Straits, the Black Sea is surrounded by a number of different regions. From the beautiful Balkans in the west and the Turkish coast in the south, to the Caucasus region in the west, and Russia and the Ukraine in the north(east), this is a cruise destination that offers tons of variety.
No fewer than six countries have a border on the Black Sea coast: Bulgaria, Romania, the Ukraine, Russia, Georgia and Turkey.
Cruising the Black Sea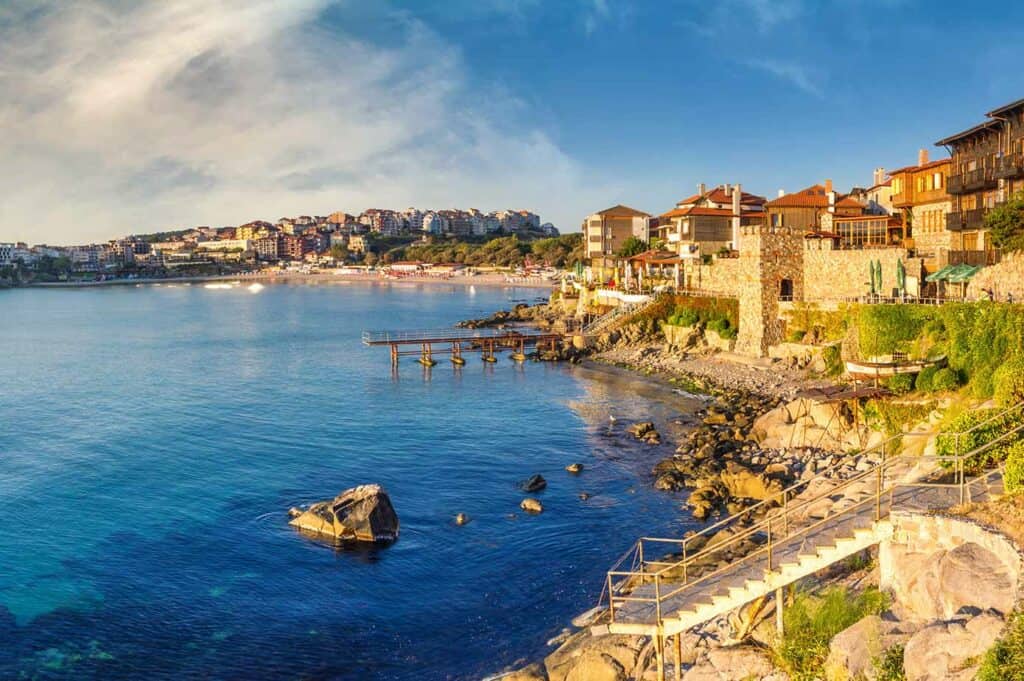 While its name might seem dark and perhaps even ominous—some theories say that it goes back to the Ancient Greeks who called it the "Inhospitable Sea"; others mention the sea's dark algae or deep waters—the Black Sea is actually not dangerous or dreary at all.
Its shores are lined with vibrant coastal towns and cities, while national parks and UNESCO World Heritage Site attract outdoorspeople and history buffs alike. Black Sea cruises allow you to explore this under-the-radar destination in depth, visit its amazing historical attractions, enjoy its stunning scenery and immerse yourself in one of Europe's least visited regions.
That said, however, there still are numerous fantastic port cities to visit and explore on a cruise in the Black Sea.
Popular Black Sea Cruise Destinations
Istanbul, Turkey
Amasra, Turkey
Bosporus and Dardanelles Straits, Turkey
Trabzon, Turkey
Batumi, Georgia
Sochi, Russia
Odessa, Ukraine
Constanta, Romania
Varna, Bulgaria
Burgas, Bulgaria
Nessebar, Bulgaria
Cruise Lines That Offer Black Sea Cruises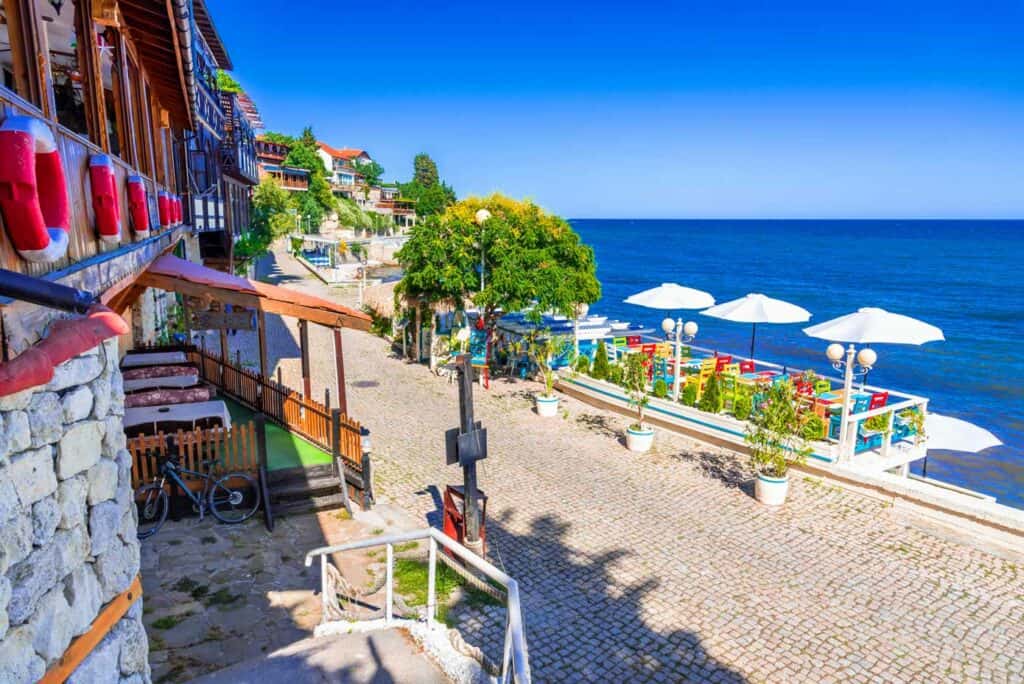 Below, we've listed the cruise lines that offer Black Sea cruises. Nearly all cruises in the Black Sea depart from Mediterranean ports like Athens (Piraeus), Istanbul or even Venice. Some of them might also sail (part of) the Black Sea on longer itineraries in the Mediterranean Sea.
Azamara
Thanks to their large number of Black Sea cruise itineraries, Azamara is one of the leading cruise lines in the Black Sea. Starting from either Istanbul or Athens (Piraeus), these epic luxury voyages are about 11 or 12 days long and offer amazing experiences and sightseeing opportunities in the top destinations in the western Black Sea, including Odessa, Burgas, Varna and Constanta. Depending on the itinerary you choose, the route will also include stops at iconic places in Greece, Turkey or both.
Oceania
Another major cruise line offering a Black Sea cruise option is Oceania Cruises. On sailings between Istanbul and Athens (Piraeus), you will visit famous cities like Odessa with its striking Parisian-style architecture in the Ukraine, the ancient Romanian city of Constanta, and UNESCO World Heritage-listed Nessebar in Bulgaria. Black Sea cruises with Oceania also include a crossing of the Bosporus, as well as stops at world-renowned attractions like Ephesus, Santorini and/or Bodrum.
Regent Seven Seas
Offering all-inclusive luxury cruises all over the world, Regent Seven Seas Cruises also has a couple of Black Sea cruises available. This particular cruise line is a great choice if you'd like to visit some more remote or smaller cruise ports on your holiday. They generally also provide several immersive on-shore excursions.
Their Black Sea cruise itineraries take in the western part of the sea, including Odessa, Constanta and Nessebar, as well as Istanbul and the Bosporus and Dardanelles Straits. Additionally, since these Regent Seven Seas cruises depart from ports in the Mediterranean, you'll also have the opportunity to visit places like Crete, Split, Bari, Ephesus, Bodrum, Mykonos and/or Santorini before or after your Black Sea exploration.
Silversea
Silversea Cruises offers myriad options to explore the Black Sea on a cruise. On their (Eastern) Mediterranean cruises, you get to visit beautiful Black Sea destinations such as Odessa, Constanta, Sochi, Batumi, Trabzon and Burgas. All Silversea Black Sea cruises include a memorable crossing of the Bosporus, too. Departure ports for cruises to the Black Sea are either Venice or Athens (Piraeus), with a variety of roundtrip or one-way options. Cruises typically last 15 to 24 days.
Emerald
Known for their high-end river and yacht cruises, Emerald Cruises is a wonderful choice for Black Sea cruises in style and luxury. On board their superyacht, the Emerald Azzurra, you'll spend two weeks exploring and experiencing the best of the Black Sea.
Sailing from Athens (Piraeus) to Istanbul, the cruise circuits around the Black Sea, with stops at not-to-miss destinations like Trabzon, Batumi, Sochi, Odessa, Sulina, Varna, Nessebar and more. You can also explore the iconic white houses of Mykonos, Greece and see the historic battle sites at Çanakkale, Turkey.
Scenic
Last but not least, Scenic Luxury Cruises allows you to immerse yourself in the Black Sea region on a river cruise. Embark on a voyage down the iconic Danube River, one of Europe's longest rivers, from Budapest to Bucharest.
Meander past fantastic highlights such as Kalocsa in Hungary, the Serbian capital of Belgrade and the spectacular Iron Gates gorge between the Balkan and Carpathian Mountains, as you cruise toward to the Danube River delta on the shores of the Black Sea at Silistra. This extraordinary week-long river cruise to the Black Sea is a superb alternative to the longer ocean cruises in the Black Sea above.
The Black Sea has not emerged as a popular cruise destination (yet), but as you can see, there's a great deal of potential there. Black Sea cruises continue to offer amazing bang for your buck, sailing to awesome and affordable places in Europe's far east, the aquatic crossroads of East and West.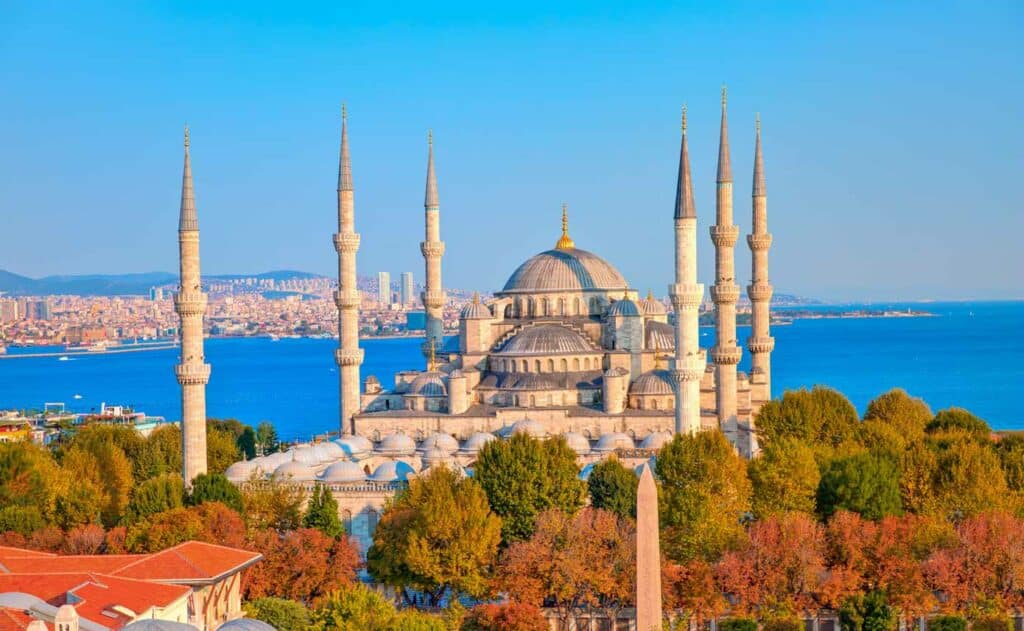 As always, we recommend taking a closer look at specific itineraries offered by the Black Sea cruise lines above. You can reach out to us for more information or a quote.