Uniworld vs Viking
Last updated on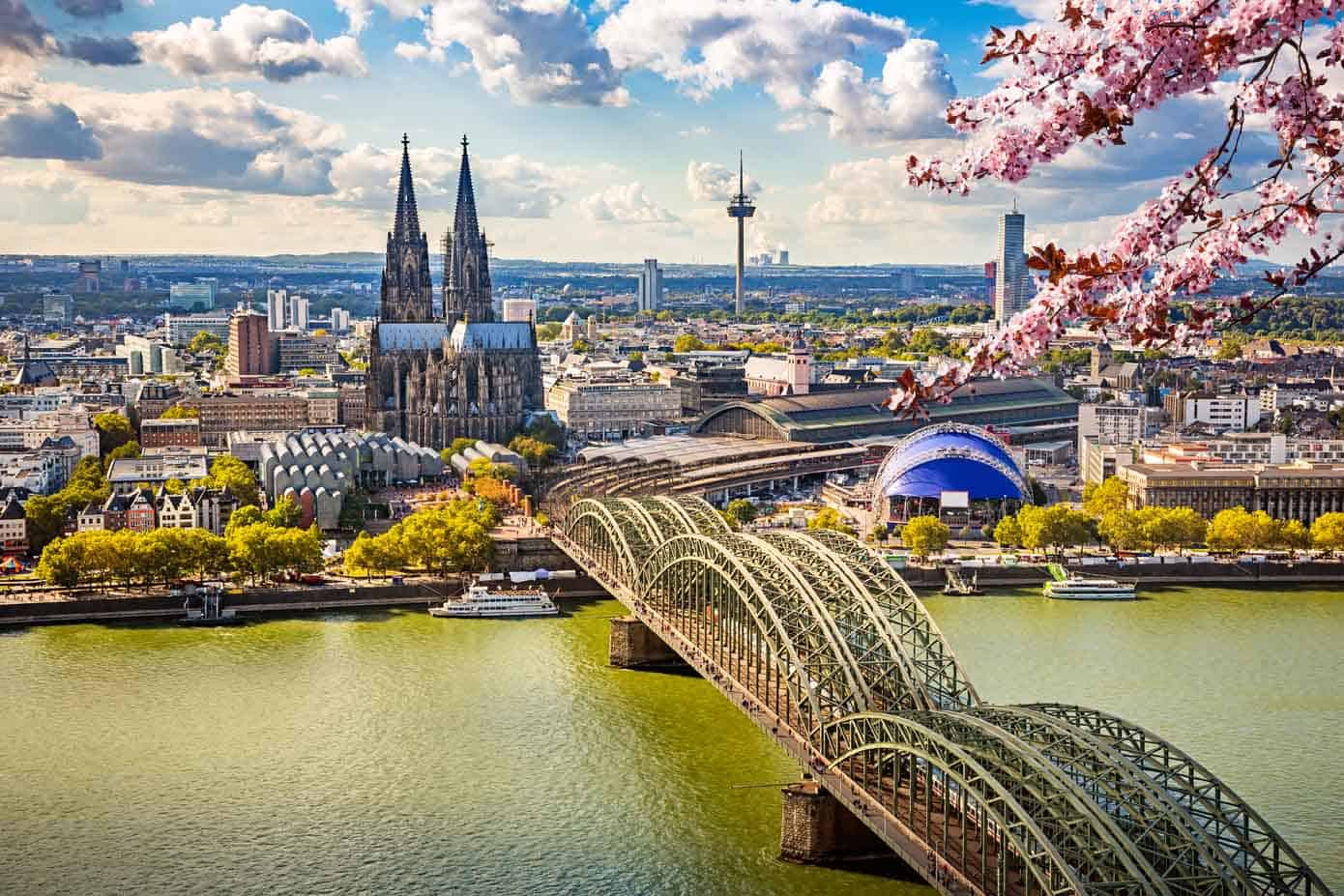 Sailing the rivers of Europe is nothing less than an invigorating, enchanting experience. River cruises are just one of many different ways you can explore the continent, but they may just be the most comfortable, convenient and scenic way to do it.
Although river cruises are on the more expensive side, it must be said that fierce competition between river cruise lines does keep the prices as low as possible, and the quality and standards exceptionally high.
This Uniworld vs Viking comparison takes a look at two of the top river cruise lines in Europe. (They both also sail rivers in Asia, Russia, and Egypt.)
Uniworld vs Viking River Cruises Comparison
Uniworld River Cruises, in full, is the older of the two, founded in 1976. It focuses on all-inclusive luxury travel.
Viking River Cruises, on the other hand, is Europe's largest and arguably most famous cruise line. Here's our review of Viking Cruises here if you're interested.
Now, let's break down river cruises in different aspects and see how Uniworld vs Viking compare to one another.
Pricing and Value
If you're someone who likes getting spoiled and pampered, Uniworld is the cruise line for you. It offers an all-inclusive package and features lavish interior decorations and ornate accommodations. Uniworld doesn't hide the fact that it's a luxury cruise line. In fact, it boasts it. Uniworld is an all-inclusive river cruise line – the fare includes unlimited premium spirits and wines, delicious five-star farm-to-table cuisine, carefully curated excursions, all gratuities onboard, bicycles for onshore use, WiFi, and more.
That said, Uniworld is the more expensive of the two cruise lines, comparatively speaking.
Viking offers what they call "Viking Inclusive Value". Their cruise fare includes everything you, and nothing you do not. You get one complimentary shore excursion in every port of call, free WiFi, beer, wine & soft drinks with onboard lunch & dinner, bottled water replenished daily, and more. Gratuities are not included, however. This keeps the total price of a Viking River Cruise lower than its competitor's.
Don't think that a Viking river cruise brings you back to basics, though. Although the cruise line doesn't often use the words "luxury" and "luxurious", there's plenty of it on their ships.
Considering a river cruise with Uniworld or Viking? See if we can't get you the best price. Request a quote today.
Itineraries
In Europe, both cruise lines sail the Rhine, Danube, Seine, Moselle, Main, Rhone, Douro and other iconic rivers. They also have cruises on rivers in Russia, Egypt and East Asia. Their itineraries may not be exactly the same, but they are very comparable.
What is different between the two companies, however, is the nature of their cruises. Uniworld is known for its themed cruises—arts, music and family cruises. This is possible because of Uniworld's huge variety in its fleet (see below).
Viking focuses on cruises filled with culture and cuisine. Their target audience is more mature and older than Uniworld's. If you're after a relaxing cruise on a scenic river, in a quiet atmosphere, Viking River Cruises is the best option.
Ships and Cabins
When it comes to design and amenities, the Uniworld vs Viking difference couldn't be more striking. Their ships and cabins aren't as similar as you may think.
Uniworld Ships and Cabins
Uniworld's fleet consists of ships that are all completely different. This includes the onboard cabins as well, which are decorated individually in all kinds of styles and colors. It's this variety in ships that allows Uniworld to organize specific cruises, such as Sound of Music Cruises or cruises geared toward young families. Onboard Uniworld ships, you can also find amenities such as gyms, swimming pools, movie theaters and laundry facilities.
Each ship is inspired by the very rivers upon which they cruise. They blend old-world elegance with the latest technological innovations and luxurious amenities. Every detail has been thoughtfully considered and flawlessly rendered.
Viking Ships and Cabins
Viking is the total opposite. The iconic Viking Longships all feature Scandinavian design and are among the largest river cruise ships, accommodating up to 190 passengers. Their ships are thoughtfully engineered to get you closer to your destination. They provide unprecedented levels of comfort, including spacious staterooms with full-size verandas.
Viking's iconic, recognizable design makes it a good cruise line for both first-time guests and returning passengers. They also offer more variety than other ships with unparalleled staterooms & suites.
Where style, opulence and luxury characterize the ships and cruises of Uniworld, Viking is more about minimalism, cultural immersion and serenity.
Excursions and Activities
Both cruise lines offer a wide range of onshore excursions and onboard activities and entertainment. There's nothing that sets them apart, besides the fact that Uniworld has some excursions that are undeniably more high-end and upscale. Generally speaking, Uniworld as well as Viking adhere to the classic river cruise excursion format. There are walking tours in ports, bus trips into the countryside and guided visits to historic and important local landmarks.
Food
In terms of food, Uniworld vs Viking ends in a draw, too. Both have buffet breakfasts and lunches, along with a la carte options. Food is excellent, well-presented and creative, including healthy and vegetarian choices. Dining areas are al fresco and classy on all ships. If you're a foodie, Viking and Uniworld won't disappoint. Note that there may not be the formal dinners that you'll find on ocean cruises, but the two cruise lines do have a welcome event with cocktails and a captain's gala dinner.
Considering a river cruise with Uniworld or Viking? See if we can't get you the best price. Request a quote today.
Conclusion
To conclude this Uniworld vs Viking comparison, we think that it all comes down to personal preference. Uniworld is all-inclusive, lavish, and specific. It is also tends to be a bit more expensive. Viking is an excellent choice if you're more particular, and prefer to choose exactly what you spend your money on. They both have similar itineraries, but Viking's simplicity and minimalism make them one of the most affordable river cruise lines They focus on culture and destinations instead of elaborate onboard facilities.