Norwegian Alaska Cruise Ports, Tours & Itineraries
Last updated on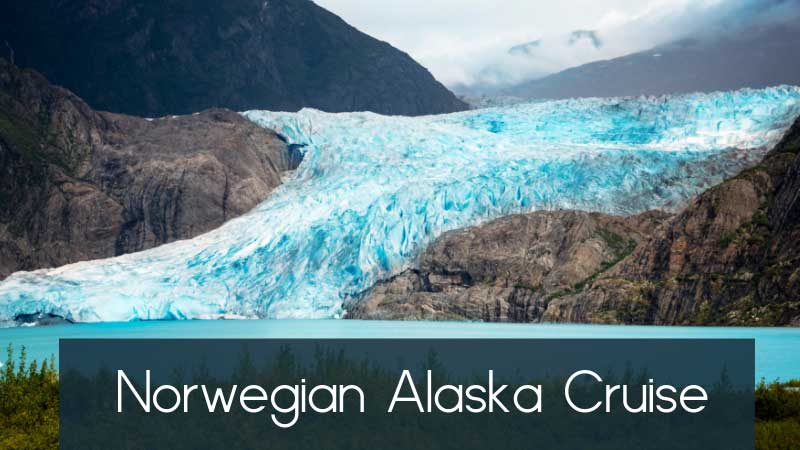 The epitome of wilderness in this increasingly "connected" world, Alaska is one of the last places in North America to really get away from it all. The very idea of Alaska invokes images of bald eagles soaring through a cloud-heavy sky, while grizzly bears fish for salmon in a rushing river. This is where you'll find some of the world's highest mountains and largest glaciers, where caribou roam and whales breach. Alaska is easily one of the best cruise destinations in the world.
Much of Alaska is inaccessible by road, but can actually be reached by boat or plane. This, of course, makes cruises arguably the best way to get to Alaska, to admire its natural wonders and discover Native American and pioneering heritage. Explore America's Last Frontier on a Norwegian Alaska Cruise.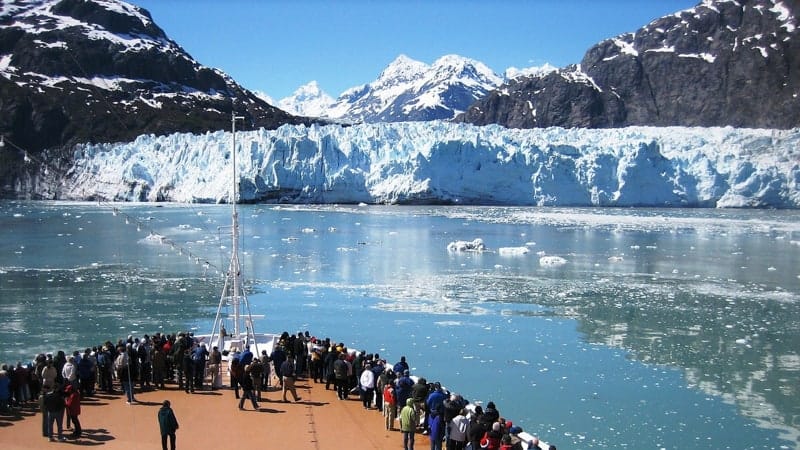 What to Expect from a Norwegian Alaska Cruise
Of all major cruise lines in the world, Norwegian is quite possibly the best one for Alaska cruises. While they also have cruises in warmer, tropical destinations like Hawaii and the Caribbean, Norwegian distinguishes itself with its cruises to the more rugged corners of the world. Examples of such destinations are Scandinavia, New Zealand and, especially, Alaska.
It also has one of the largest Alaska-bound fleets of any cruise line, comprised of no fewer than five ships (see below). This variety of ships results in a lot of possible, different experiences and activities. On a Norwegian Alaska cruise, you'll travel along the southwest coast of Alaska, often also taking in the wild coasts of British Columbia, Canada.
These cruises aren't limited to just the ocean, though. There are numerous on-shore activities as well. It's that combination of on-board comfort and views, and in-depth exploration on land that makes an Alaska cruise with Norwegian so exceptional.
Read on to learn about the possible cruise ports on a Norwegian Alaska Cruise, and a few suggested itineraries.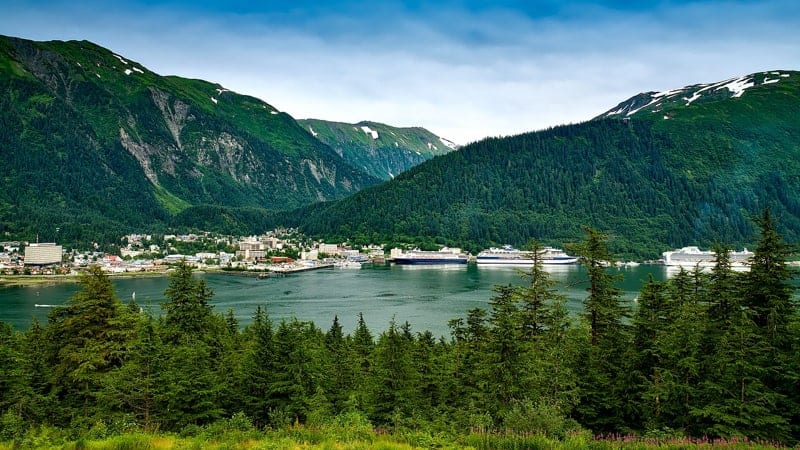 Norwegian Alaska Cruise Ports
Ports of Departure/Arrival
Most Norwegian Alaska cruises are one-way cruises, either from Seattle or Vancouver to Seward (or vice versa). Roundtrips are available, too, though.
Seattle, Washington
Vancouver, British Columbia
Seward, Alaska
Ports of Call
In between Seattle or Vancouver and Seward, you'll stop at most, if not all, of the following epic destinations in Alaska. Each offers a typical Alaska experience. You'll get to indulge in such amazing things as Native American totem pole collections, world-class fishing and wildlife viewing opportunities, spectacular natural scenery, and pioneering and gold rush history.
Victoria, British Columbia
Ketchikan, Alaska
Sitka, Alaska
Juneau, Alaska
Skagway, Alaska
Icy Strait Point, Alaska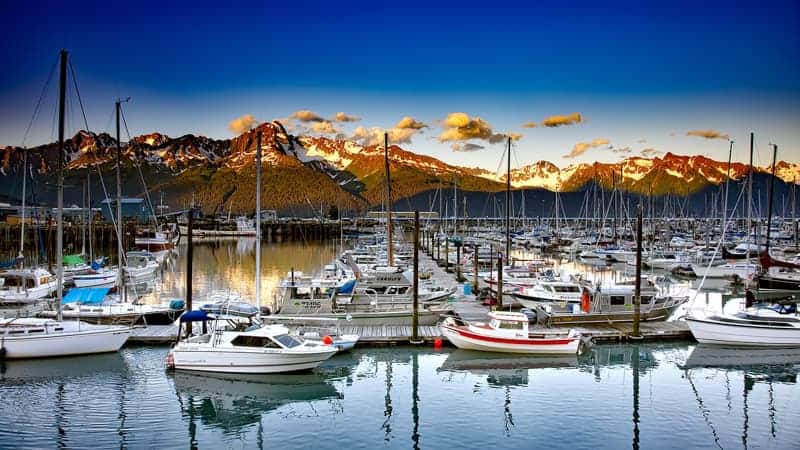 Norwegian Alaska Cruise Ships
With Norwegian's five different Alaska cruise ships, you'll certain to find the one that best suits your needs and desires. Want to see Alaska while enjoying the amenities and facilities of a huge ship? Book a journey on the Norwegian Bliss, Norwegian Encore or Norwegian Joy. If you're after a more intimate, elegant and customized cruise experience, Norwegian Jewel and Norwegian Sun are the ships for you.
Norwegian Bliss (4,004 guests)
Norwegian Encore (3,998 guests)
Norwegian Joy (3,804 guests)
Norwegian Jewel (2,376 guests)
Norwegian Sun (1,936 guests)
Excursions on Norwegian Cruises to Alaska
According to the website of Norwegian Cruise Line, there are currently more than 180 different shore excursions available on Alaska cruises! They include everything from culinary feasts to scenic railroad journeys, from salmon fishing to hiking on glaciers, and bear and whale watching tours.
Note, however, that these tours are non-complimentary. You'll have to pay extra. Yet, they're so unbelievably awesome that you simply can't afford not to go on a couple of these optional excursions. They'll only make your Norwegian Alaska cruise even more unforgettable.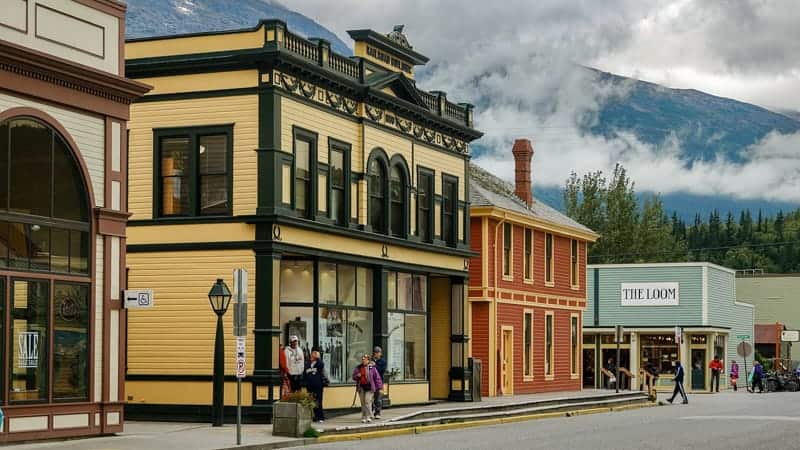 Suggested Norwegian Alaska Cruises
Additionally, one of the reasons Norwegian Cruise Line is one of the leading Alaska cruise providers is that they also offer so-called cruisetours. These cruisetours are essentially vacation packages that combine an Alaska cruise and a multi-day overland tour, typically to Anchorage and Denali National Park.