Closed Loop Cruise: Passport Requirements & Destinations
Last updated on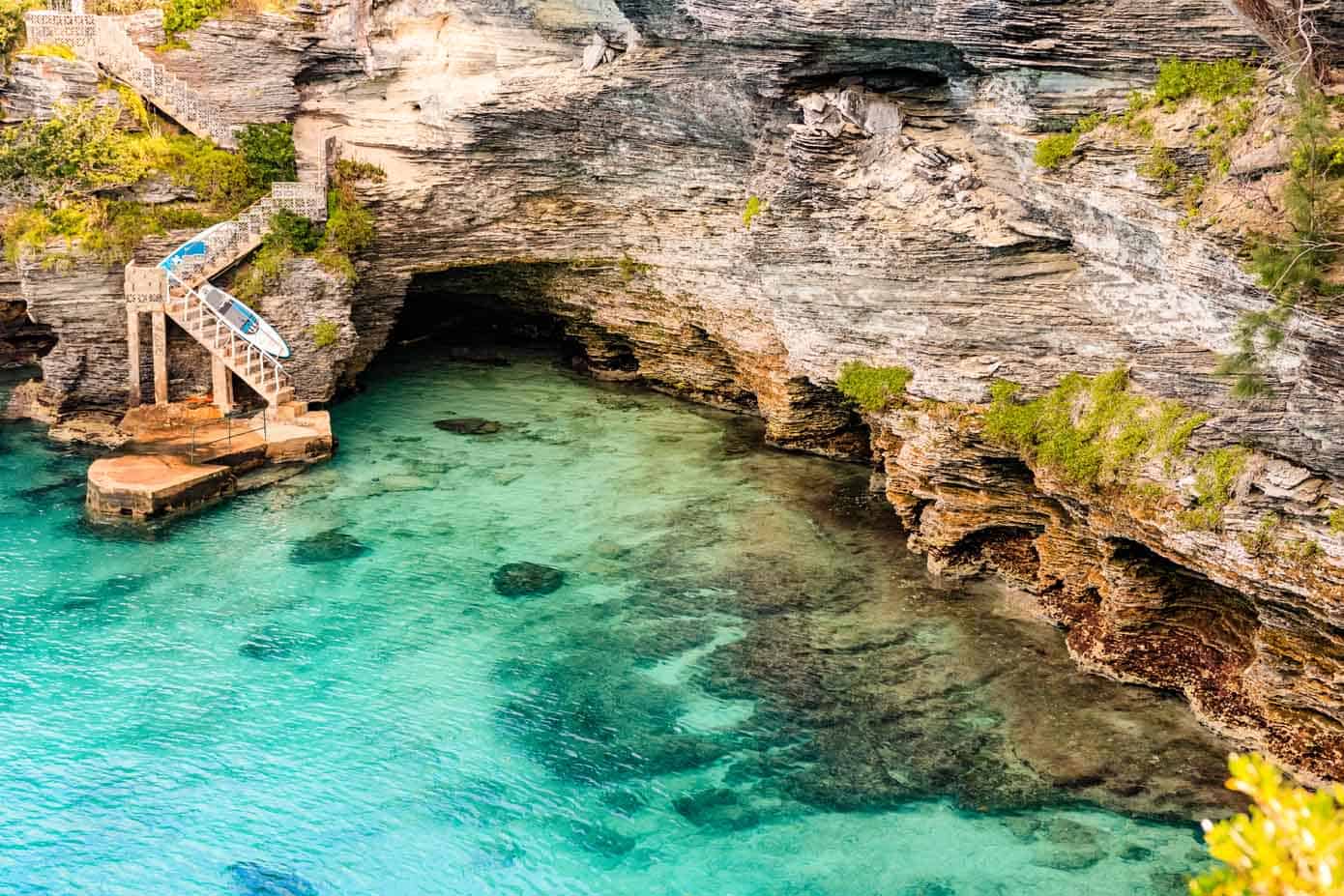 Got a few free days and looking to go on a trip, but don't have a passport? Don't worry, you still have plenty of options! If you passport has expired, or you never got a passport in the first place, you are still able to visit several foreign countries as a U.S. citizen. The answer to your "problem" is a closed loop cruise.
These types of cruises allow you, as an American, to sail to amazing destinations without a passport. Below, we take a look at what closed loop cruises are and tell you exactly which places you can visit on a closed loop cruise.
What Is a Closed Loop Cruise?
First things first, though—what is a closed loop cruise? The answer is right there, in the name. Closed loop cruises have "closed" itineraries, meaning that they start and end in the same U.S. port. On the way, however you may visit some other destinations, whether within the United States or in other countries. All closed loop cruises are round-trip cruises from the same port in the United States.
Places You Can Go on a Closed Loop Cruise (Without a Passport)
Even though closed loop cruises can't take you wherever you want to go, the destination choices may be more diverse than you'd expect. From the beaches of the Bahamas to the wilderness of Alaska, these are the greatest place you can visit on a closed loop cruise without a passport.
Alaska
Explore the rugged coasts of Alaska on a closed loop cruise from cities like Seattle and San Francisco. Visit the historic coastal towns of Skagway, Sitka and Juneau, and see iconic wildlife, from orcas and whales to brown bears and bald eagles.
Hawaii
Cruise around the Hawaiian Islands and soak up that glorious tropical sunshine. See waterfalls and rainbows, enjoy amazing Polynesian food and hit the waves on a surfboard. Cruises to Hawaii start in most major West Coast cities, such as San Diego, Los Angeles and Seattle.
New England and Eastern Canada
Discover the rocky coasts of New England and eastern Canada on a closed loop cruise from Boston or New York City. Indulge in world-class seafood, see beautiful lighthouses, visit seaside villages and explore important historic sites.
Bermuda
One of the most accessible tropical islands from the U.S. East Coast, Bermuda is a popular destination for closed loop cruises. You can visit this gorgeous, historic island on round-trip cruises from Boston and other East Coast ports. Swim with dolphins, visit the Royal Navy Dockyard or scuba dive to a shipwreck.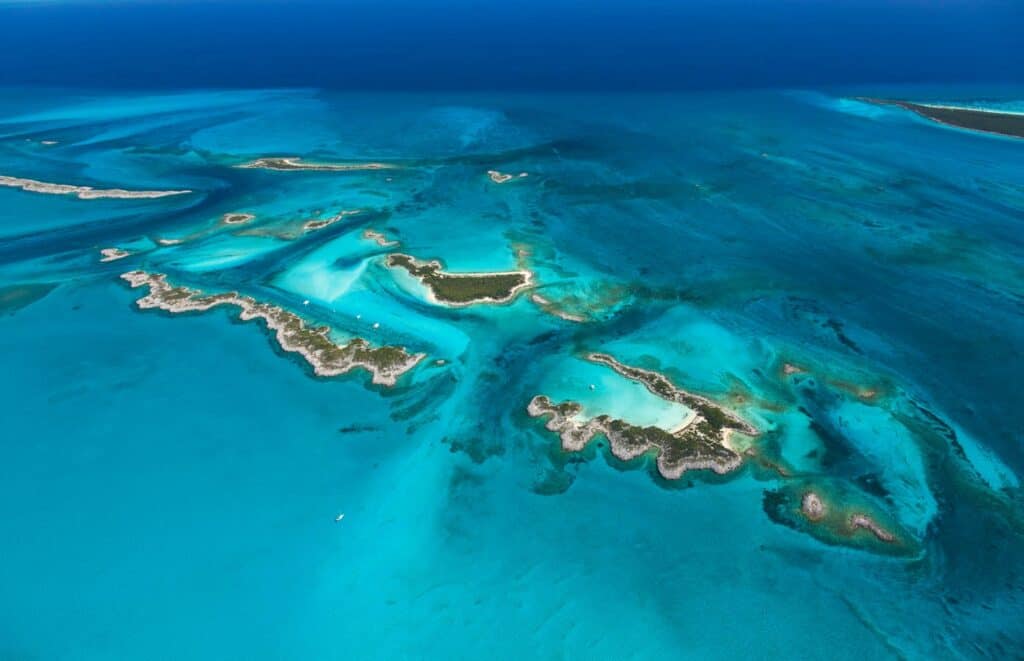 The Bahamas
Blessed with near-perpetual sunshine and stunning beaches, the Bahamas are one of the world's most popular cruise destinations. As a Caribbean island nation, it's an excellent place to visit without a passport on closed loop cruises. Departure ports include Baltimore, Charleston, Jacksonville, Miami and other southeastern U.S. cities.
The Caribbean
Comprised of the Western, Eastern and Southern Caribbean Island, the greater Caribbean region is home to some of the greatest beach destination on the planet. Go on a closed loop cruise from Florida and visit such stunning islands as St. Lucia, Barbados, the U.S. Virgin Islands, Martinique and Bonaire. Remember, however, that some of these island nations may require you to have a passport to enter.
Mexico
Whether it's a Baja California cruise from San Diego or L.A., or a cruise to Cozumel from the East Coast, Mexico is a great closed loop cruise destination. Discover ancient temples and architecture, sample classic Mexican cuisine, sunbathe on amazing beaches and partake in endless outdoor adventures. Check out the best time to cruise to Mexico here.
So, for example, you can board a cruise ship in Miami, Florida, stop at least one foreign port in places like Mexico, the Bahamas or the Caribbean, and return to the port of Miami afterwards. This is a closed loop cruise. As a U.S. citizen, you will not need a valid passport to leave and re-enter the United States this way.
If, however, you depart from Miami, sail through the Panama Canal, visiting a foreign port on the way, and disembark in Los Angeles, you have not been on a closed loop cruise, even though both your departure and arrival ports are in the United States. These kinds of one-way cruises require all passengers to have a valid passport.
Good to know: Maritime laws state that cruise ships not sailing under the American flag must stop in at least one port of call outside the United States. Great examples of this include a stop in Canada on Alaska cruises, a stop in Bermuda on a round-trip from Boston, or a stop in Cozumel from Fort Lauderdale.
Remember: The start and end point of your cruise must be the same U.S. port.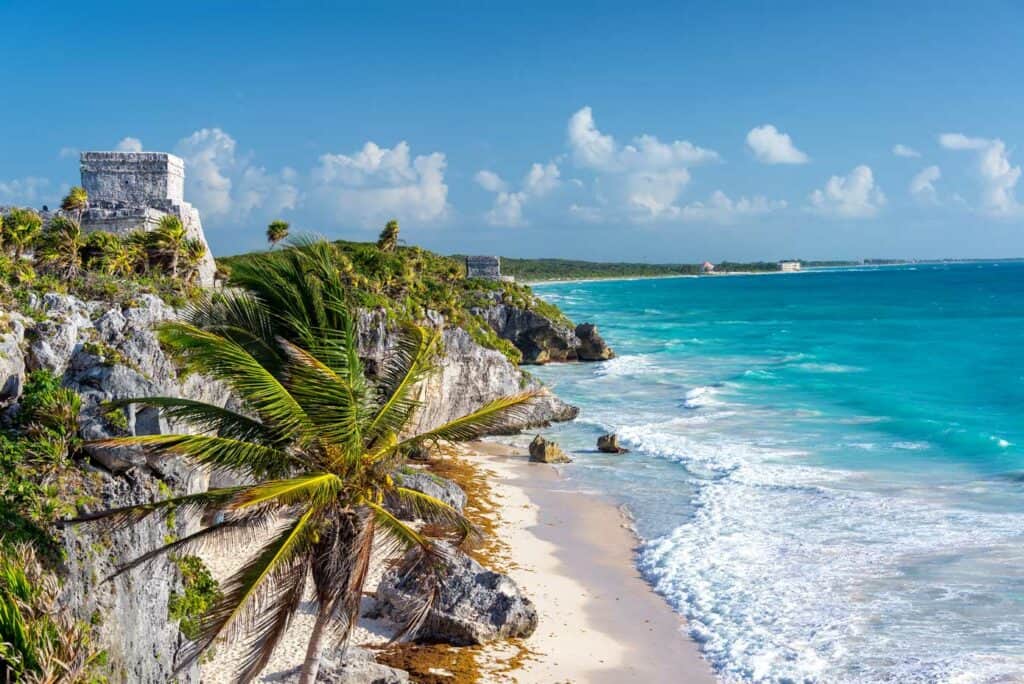 Do I Need a Passport on a Closed Loop Cruise?
American citizens do not need a passport to go on a closed loop cruise. They can leave and re-enter their own country without a passport. However, it is important to know that another proof of citizenship will be required instead.
According to the U.S. Customs and Border Protection Information Center, other valid proofs of citizenship you can use to go on closed loop cruises besides a passport are:
Enhanced Driver's License (EDL);
Government-issued birth certificate; or
Government-issued certificate of naturalization
If you're 16 or older, you will also need a valid government-issued driver's license or picture ID that contains your photo, name and date of birth.
U.S. citizens younger than 16 may use an original, notarized or certified copy of their birth certificate to go on a closed loop cruise. They do not need other documents to leave and re-enter the USA.
Note, however, that this does not necessarily mean that the countries on your itinerary, especially in the Caribbean, won't still require you to have a passport to enter. If that's the case, your cruise line might already require you to have a passport to board the ship—even if U.S. Customs and Border Protection does not.
If you aren't sure, please ask your cruise line about this in advance. A closed loop cruise refers only to U.S. immigration regulations and passport requirements for U.S. citizens. It does not reflect those of the destinations on the closed loop cruise.
How Do I Know If My Cruise Is Closed Loop?
This is pretty straightforward. As we've mentioned above, a closed loop cruise is a cruise that departs from and returns to the same port in the United States. It's really that simple.